I thought the references to Latin dances woven throughout Meg Medina's Yaqui Delgado Wants to Kick Your Ass were an effective way to illustrate Piddy's struggles with understanding her own physicality as well her place as an individual within her community. Besides the cultural connotations, dance can be a powerful way to express emotion kinesthetically.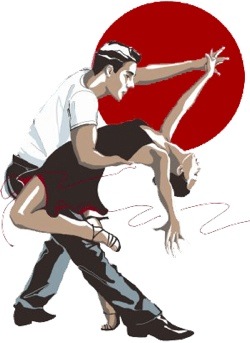 As Salsa dancing is riding a wave of current popularity, I was curious about the various dances and music styles referred to in this novel. Salsa is an all-inclusive term referring to several types of dances with roots in the Caribbean, especially Cuba and Puerto Rico, as well as Latin and North America. The nickname is fitting as it also refers to the spicy sauce made from several ingredients.

The dances included within this general term are typically partner dances performed to music with a distinctive rhythm, known as a tumbao or clave. The dual movement of the partners with an emphasis on small steps suited to a ...