Book reviews & excerpts from exceptional books set across multiple centuries.
Across The Centuries
Recommended books found: 131
Page 1 of 3
Across The Centuries is a members-only category, so your results have been limited to 12 books. If you are a member, please log in. If not, please consider joining today!.
The reviewer of each book decides which categories it belongs in - but we're only human, mistakes happen. If you see a book that you think is in the wrong place, tell us!
Join BookBrowse
and discover exceptional books
for just $3.25 per month.
Members Recommend
Daughters of the Flower Fragrant Garden
by Zhuqing Li

A beautifully woven family memoir that coalesces into a vivid history of two very different Chinas.
Win This Book!
Win a signed copy of Where the Crawdads Sing
In celebration of the movie release on July 15, we have three signed copies to give away.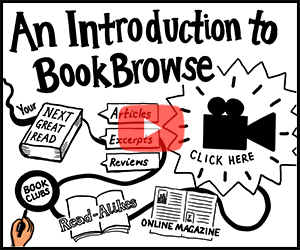 Wordplay
Solve this clue:
and be entered to win..
Books that


entertain,
engage
& enlighten


Visitors can view some of BookBrowse for free. Full access is for members only.