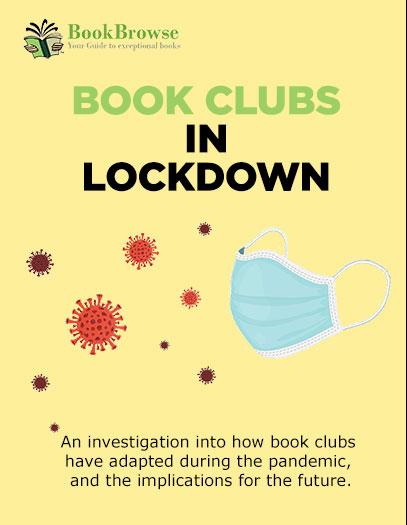 2020 has been a tough year; we have faced restrictions due to the ongoing pandemic, social unrest, and a bitterly contested and divisive Presidential election in the USA. Many of us have been separated from our family and friends. With so many lives disrupted, we wondered…how has all this impacted readers and particularly those in book clubs? So in October we launched a survey to find out! Within two weeks we had over 4,500 responses, including 3,400 from book club members.

Since then, the BookBrowse team has been working to analyze the responses (there was a lot of information!) to build a clearer picture of how book clubs are reacting to the challenges they've faced this year, and what this might mean for the long term. I want to thank all who took part in the survey, many with very detailed and well-considered comments, through which we've gained many insights that we're eager to share with you.

The "Book Clubs in Lockdown" report is just released and is available to you in full for free. Go to bookbrowse.com/wp/lockdown to download your copy and, when you have, please do share with others.