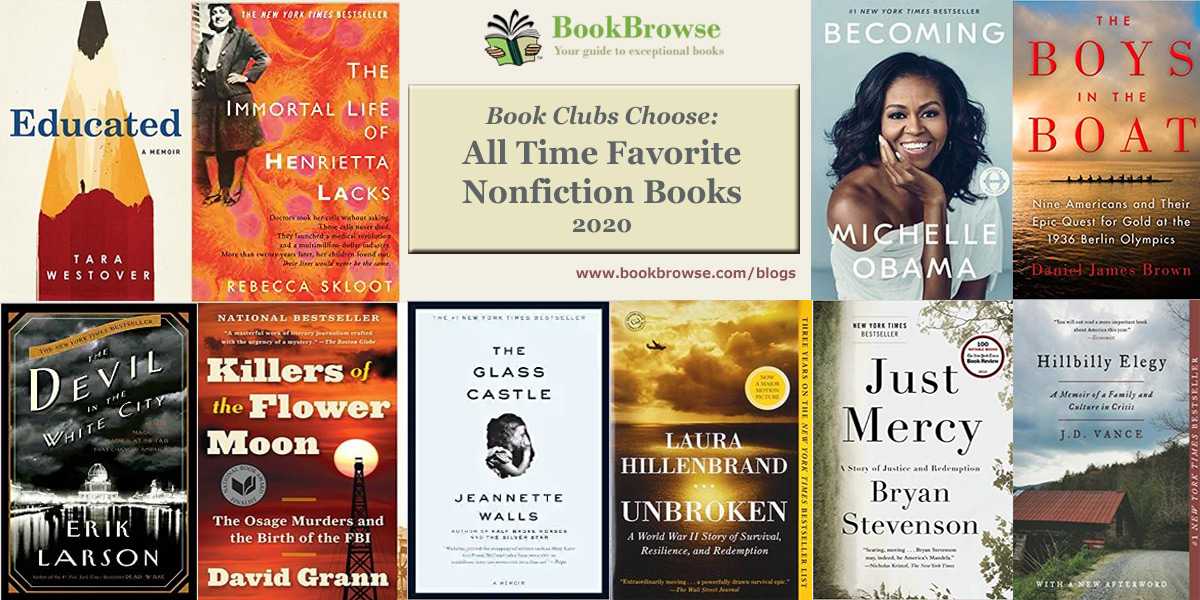 This is the second in a series of four posts. See also overall favorites, mysteries & thrillers, and most popular books of 2019.
In the previous post we shared the results of our 2020 survey of book club members to find out their all-time favorite book club books. Most of the overall top 10 fall into the broad bucket of "literary fiction," but we know that most book clubs read a variety of genres, and rightly so because the qualities that make a book ripe for discussion are certainly not exclusive to "literary fiction," let alone "women's fiction."
So, we probed a little deeper to ask specifically about the respondents' favorite nonfiction books, giving them the opportunity to nominate up to three books and reminding them that we were interested only in titles they had discussed in a book club setting, because not every excellent book makes for great discussion; 1,172 responded to this question.