The media often portrays book clubs as more interested in gossip and wine than books, but actually, they're much more dedicated to reading and discussing than some would have you believe. I know because in our 20 year quest to provide exceptional reading recommendations to book clubs and inquiring readers, BookBrowse has surveyed more than 25,000 book club members, so I have seen firsthand that most are strong communities, passionate about books, vigorous in debate and learning.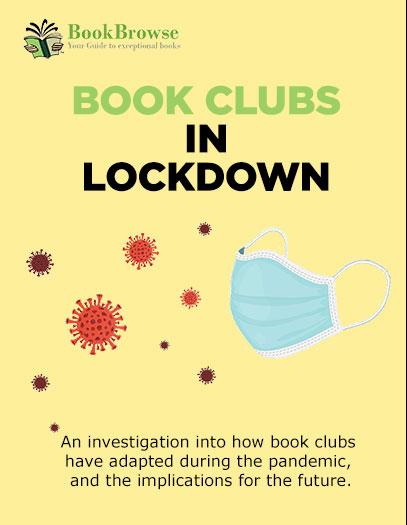 What I didn't know is how they've been coping in 2020. So, over a period of two weeks in October, BookBrowse asked book club members to share their experiences with us--and over 3,400 answered. We compiled their responses into a recently published report, "Book Clubs in Lockdown," available for free at bookbrowse.com/wp/lockdown

The good news is that most book groups have risen to the challenges of 2020, learning new skills and reinforcing old friendships. Overall, three-quarters of respondents say their book club is currently meeting, but most are doing so in a different way to last year. Two thirds are now meeting virtually (almost all on Zoom) and half of the remainder are meeting outside, albeit with an eye on the weather as it turns colder. The great majority look forward to meeting in person again in the future, but many have discovered benefits in meeting virtually, in particular being able to reconnect with members who had moved away or who live in a different place for part of the year. In fact, a third of those meeting virtually expect their book club will continue to have a virtual element, so that sick or traveling members can participate and sometimes so the whole group can meet online, for example if weather conditions are not conducive to going out.