Shirin Ebadi and Azadeh Moaveni Author Biography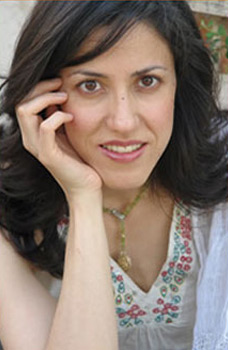 Azadeh Moaveni is a journalist, writer, and academic who has been covering the Middle East for nearly two decades. She started reporting in Cairo in 1998, while on a Fulbright fellowship to the American University in Cairo. It was from there that she travelled to Iran in 1999, to cover the students riots at the University of Tehran, the worst disturbance the country, her family's homeland, had experienced since its 1979 revolution. For the next several years she reported from throughout the region as Middle East correspondent for Time magazine, based in Tehran, but covering Lebanon, Syria, Egypt, Jordan, Qatar, and Iraq. In 2003 when the United States invaded Iraq, she travelled across land from Tehran to Najaf on the convoy of Ayatollah Baqer Hakim.

In 2005, amidst the rise of ...
... Full Biography
Link to Shirin Ebadi and Azadeh Moaveni's Website