Christopher Potter Author Biography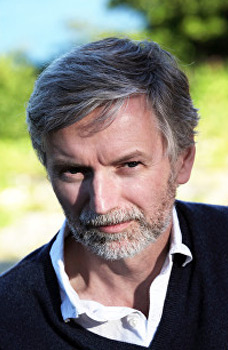 Photo: Joyce Ravid
Christopher Potter is the author of three books: The Earth Gazers: On seeing ourselves, How to Make a Human Being: A body of evidence and You Are Here: A portable history of the universe.

He is the former publisher and managing director of Fourth Estate, now an imprint of Harper Collins.

As an editor he worked with many writers, including Gilbert Adair, Paul Bailey, Deborah Cadbury, Michael Chabon, Michael Cunningham, Maureen Duffy, Marcus Du Sautoy, James Gleick, Kathryn Harrison, Paul Hoffman, Kate Jennings, Mary McGarry Morris, Hilary Mantel, Mark Merlis, Richard Panek, Annie Proulx, Matt Ridley, Carol Shields, Peter Singer, Simon Singh, Dava Sobel, Kate Summerscale and Salley Vickers.