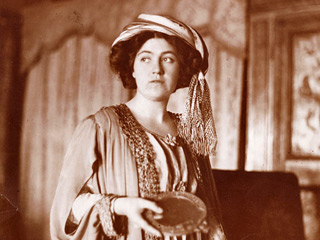 Rachel Cusk reveals through a note at the end of her novel Second Place that the book is based on Lorenzo in Taos, a 1932 memoir by Mabel Dodge Luhan recounting the time the author D.H. Lawrence spent with her in Taos, New Mexico. Luhan, whose full name was Mabel Ganson Evans Dodge Sterne Luhan (as the result of multiple marriages), was a famous patron known for her support of writers, artists and other influential people. She had a contentious relationship with Lawrence, which she detailed in her memoir.

Luhan was born Mabel Ganson to wealthy parents in Buffalo, New York in 1879. At a young age, she became disillusioned with the banalities and oppressive nature of upper-class life. Her first husband, Karl Evans, died in a hunting ...
This "beyond the book" feature is available to non-members for a limited time. Join today for full access.