Metempsychosis, Transmigration and Mesmerism
This article relates to Crossings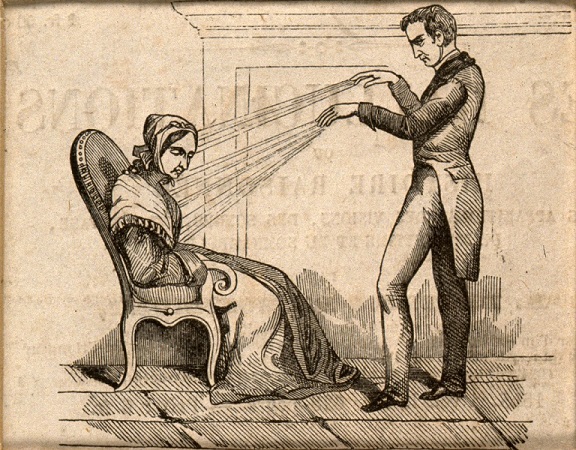 Central to Alex Landragin's debut novel Crossings is an idiosyncratic version of soul metempsychosis. Metempsychosis is the reincarnation of a soul from one biological body to another occurring after the first body's death. Reincarnation plays a prominent role in Hinduism and Buddhism. The European concept developed independently in ancient Greek philosophy, appearing in works by Plato and Pythagoras, and recurred in Western thought during the Enlightenment, when philosophers and writers returned to the concept but typically referred to it as transmigration. It appears in a variety of fiction throughout the 1800s, including in several pieces by Edgar Allen Poe, and in the 1900s in Ulysses by James Joyce. Nietzsche also made references to the concept in some of his work.

In Crossings, no one has to die for the transmigration between souls to take place. In a sense, the novel combines the concept of transmigration with spiritual, or perhaps supernatural, possession. It's this combination that leads to some very interesting story developments, as souls inherit the memories, feelings and intelligence capabilities of the bodies they migrate into, while retaining the memories of those they have left behind. At least, this is true when the transmigration is completely successful. The fact that no one has to die means that characters can evolve in unique ways, absorbing the complexity of up to six other souls at once.

But without a required death — as is typical in transmigration — how does a soul trick another soul into a body swap? Landragin adds an additional twist from the metaphysical playbook, mesmerization. This concept has its roots in health quackery from the late 1700s.

Franz Anton Mesmer was an Austrian physician who believed that most illnesses were caused by magnetic fluid imbalances within the body — a belief he called "animal magnetism." Mesmer devised a way to help cure animal magnetism imbalance, which he thought was the cause of many health problems. He would create medications full of iron and make patients ingest them. Then, holding magnets, he would roll his hands all over a patient's body, supposedly realigning the fluids magnetically so that the person would feel better. His patients would typically go into a trance-like state, thus the etymology of the term "mesmerize."

Mesmer got a little cocky, though. Eventually, he eschewed magnets from his practice altogether. He argued that he himself had magnetic powers in his hands. In the end, he was merely moving his hands over patients' bodies to "heal" them. His eccentric remedies continued to evolve, and he was thrown out of the University of Vienna for being a charlatan, banned from practicing medicine in Vienna, and later resettled in Paris where France's King Louis XVI launched an investigation into his practices. The commission investigating was chaired by none other than Benjamin Franklin. They renounced Mesmer's treatments and animal magnetism altogether.

Yet, the concept of mesmerization therapy had already become a movement all its own, continuing after Mesmer died in 1815. It was brought to America by several French immigrants and maintained popularity in the United States for several decades after it was disavowed in Europe. Developed later in the 19th century, the psychological practice of hypnotism has its roots in Mesmer's work. Though the process of hypnotism is somewhat different from mesmerization and has proven to be an effective form of treatment for some psychological conditions, in both cases the patient is placed in a trance-like state.

Though mesmerization in Crossings does not require ingesting iron supplements or magnets, it does require staring into a person's eyes for up to five minutes – similar to how hypnotism may be practiced. By staring into another body's eyes, the main souls of this book are able to inhabit the other body through a tingling power of suggestion. Hypnotism and mesmerization both emerged during the time frame in which the novel is set, so it is fitting to see both methods used to induce Landragin's original concept of a living transmigration.
Practitioner of Mesmerism, courtesy of Wellcome Collection
Filed under Cultural Curiosities
This "beyond the book article" relates to Crossings. It originally ran in August 2020 and has been updated for the October 2021 paperback edition. Go to magazine.
This review is available to non-members for a limited time. For full access become a member today.
Membership Advantages
Reviews
"Beyond the Book" articles
Free books to read and review (US only)
Find books by time period, setting & theme
Read-alike suggestions by book and author
Book club discussions
and much more!
Just $45 for 12 months or $15 for 3 months.