Viruses and Evolution
This article relates to Some Assembly Required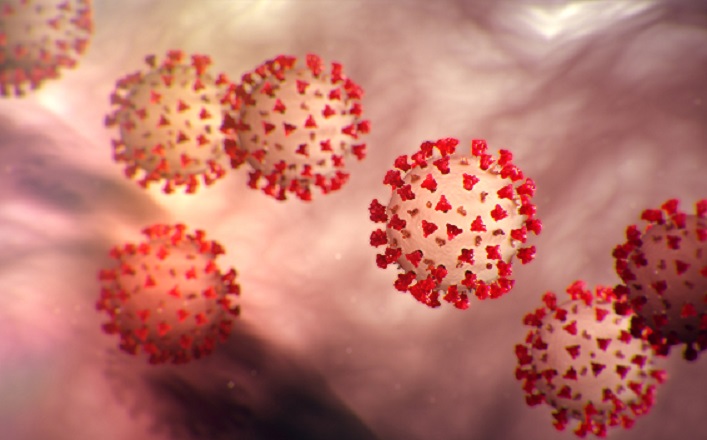 One of the most interesting concepts discussed in Some Assembly Required is that almost all life is primarily comprised of borrowed components. We share 95 percent of our DNA with chimpanzees. Only two percent of the human genome is unique to our species. The rest of us is adopted, adapted, tweaked and outright stolen.

Viruses make up at least eight percent of the human genome. Being made up of virus detritus is not, as you might first think, a curse. In fact, viruses are crucial to the survival and evolution of our species.

For example: long ago, our mammalian ancestors were infected by a virus incredibly similar to today's HIV. Rather than expunging it outright, our cells repurposed it. The DNA from this virus, combining with the mammalian cells, resulted in new capabilities which allow mammals to develop fetuses and give live birth. Mammals repurposed the function of virus DNA so that we do not have to lay eggs. (Platypuses missed the memo apparently!)

Diversity and exposure to new DNA leads to more robust and adaptive evolution for all species. It doesn't necessarily take millions of years for adaptation to take place, either. Our bodies can tweak existing DNA code fairly quickly, and quite predictably, according to scientists. Of course, in the case of viral infections, first a species must survive.

Fortunately, viruses strive to reproduce, not destroy. Effective viruses do not kill their hosts. Case in point: the common cold, which is perhaps the most pervasive and irritating group of viruses to plague humanity. It has evolved to become highly contagious, non-seasonal, and to mutate in a manner that allows it to come back to the same population and reinfect later. It does all this without killing the hand that feeds it — i.e., you.

As viruses evolve, they tend to become less destructive to their hosts. Part of this is due to the fact that human populations can build herd immunity (where a large part of the population develop antibodies against the virus, making it particularly difficult for it to spread and easily find hosts). However, the virus itself evolves so as not to kill the host. This has happened with HIV. Yes, we have much better treatments for HIV now, but overall, it's not even close to a death sentence like it was in the 1980s. The virus has evolved to infect a host without killing it, ensuring its own survival through a greater population of potential hosts.

As more people are exposed to COVID-19 and its mutations in the future, the virus will likely leave a DNA trail in our genome. This may be a really good thing! In the future, this DNA can potentially be repurposed by our species for other uses, aiding in evolution.

Just as a primordial virus in our mammalian relatives led to the development of live birth, COVID-19 may, generations from now, result in new functional capabilities for our species. Pneumonia today; lungs that can breathe thin air in the future? Maybe. As Some Assembly Required demonstrates, this is how evolution works. It's not that animals suddenly sprout wings or develop legs to crawl on land. Scientists have yet to determine the function of around 98 percent of the human DNA sequence, and previously believed this excess genetic material might serve no significant purpose. However, evolution typically occurs when the body finds a new, useful feature it can create from its existing DNA scrap heap. Successful tweaks ensure survival and are replicated from generation to generation. The weaker ones disappear — either through premature death or failure to successfully replicate through the generations.

Thus, there is a silver lining in every disease, even COVID-19. For people in the present, certainly, COVID-19 or any deadly disease is a serious threat. However, for the longevity of our species, diseases like this can make us stronger. They can help make us more genetically diverse. And they may just usher in unforeseen, positive evolutionary changes down the road. All we can do is hope our descendants may one day benefit from our present battles.
COVID-19 virus, courtesy of the Centers for Disease Control and Prevention
Filed under Medicine, Science and Tech
This "beyond the book article" relates to Some Assembly Required. It originally ran in May 2020 and has been updated for the August 2021 paperback edition. Go to magazine.
This review is available to non-members for a limited time. For full access become a member today.
Membership Advantages
Reviews
"Beyond the Book" articles
Free books to read and review (US only)
Find books by time period, setting & theme
Read-alike suggestions by book and author
Book club discussions
and much more!
Just $45 for 12 months or $15 for 3 months.