Ponzi Schemes
This article relates to The Glass Hotel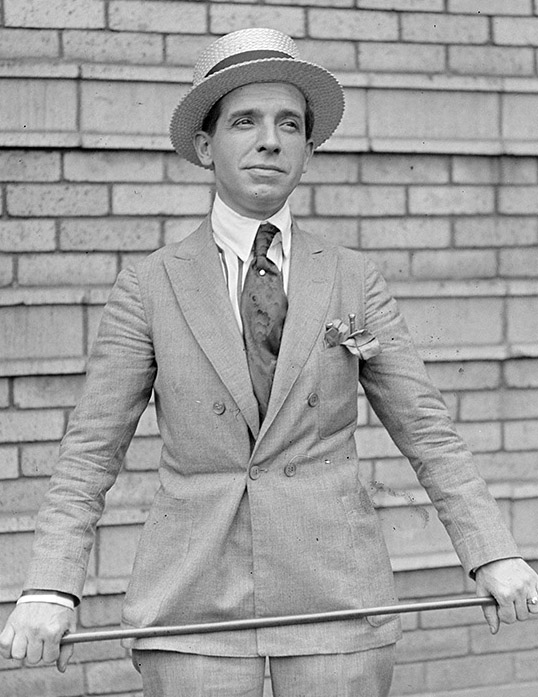 In Emily St. John Mandel's The Glass Hotel, the protagonist finds herself ensnared in the Ponzi scheme of a Wall Street investor. The "Ponzi scheme" takes its name from Charles Ponzi, an Italian immigrant and businessman who lived in Boston in the early 20th century. Ponzi schemes are fraudulent investments in which a business will promise above-average returns to investors under the guise that these returns are coming from above-average sales—in actuality, the funds are coming from other investors. Historically described as "robbing Peter to pay Paul," the Ponzi scheme provides the illusion of sustainable business to investors who are continuously lured in until the scheme eventually collapses.

The first known Ponzi scheme was not actually orchestrated by its eventual namesake. In 1899, nearly five years before Ponzi immigrated to the U.S., a New Yorker named William Miller perpetrated one of the earliest versions of this type of scam. Miller operated a business called the Franklin Syndicate, where he promised investors 10% interest each week. Miller earned the nickname "520 Percent" because of the incredible rate of returns he promised to investors. When he was caught for having swindled $1 million (equivalent to $25 million today) he was sentenced to 10 years in prison. He served five, and on his release he opened a grocery store in Long Island.

Charles Ponzi was born in 1882 in Parma, Italy; he immigrated to America in 1903, landing in Boston. He later claimed to have gambled away all his money on the boat and arrived with $2.50 to his name. He worked odd jobs across the East Coast, getting caught up in minor criminal activity and serving a few stints in jail before moving back to Boston in 1918. It was here that he developed his plan to get rich quick when he realized that postage stamps were sold internationally at different values and that he could make a profit by purchasing these stamps in countries with weaker economies.

Ponzi then set up a new business—the Securities Exchange Company—to front what he quickly recognized could be a very profitable scam, purchasing large quantities of these postage stamps in poorer countries and redeeming them in countries with stronger currencies. He was able to lure in investors, promising returns of 50% in 45 days or 100% in 90 days. With such enticing claims, he raked in millions of dollars and was able to pay out as promised for several months, funneling new investors' money to his initial investors and so on. However, Ponzi never actually worked out how to exchange the postage for cash, nor would it have been feasible to do so on the scale that would've been required to pay the thousands of investors he had amassed.

It all came crashing down in 1920 when a furniture salesman named Joseph Daniels filed a $1 million lawsuit against him and his business fell under investigation by The Boston Post. These events caused a collapse in the company as investors started trying to pull their money out, only to find that there was no money to be had. His investors lost $20 million ($237 million today) and he was sentenced to prison where he served 14 years.

Since the collapse of Ponzi's empire, Ponzi schemes have continued to crop up in 20th and 21st century business practices—the most notorious case being that of Bernie Madoff, former chairman of the NASDAQ exchange, who was exposed during the financial crisis of 2008. Madoff conned investors out of $65 billion, which they poured into his fake hedge fund. He was sentenced to 150 years in prison. Other notable Ponzi schemes include:
Lou Pearlman, an American record producer who gained fame for producing boy bands such as *NSYNC and The Backstreet Boys, was also running a Ponzi scheme behind the scenes with his bogus company Transcontinental Airlines Travel Services. For more than 20 years Pearlman lured investors into buying shares, even after the company ceased to exist in 1999. When his scam was exposed in 2006, investors lost over $300 million, and Pearlman died in federal custody in 2016.
In the 1990s, Pastor Gerald Payne lured religious investors into his Greater Ministries International Church, located in Tampa, Florida, claiming God had told him about a financial opportunity in which investors could double their money. He made $20 million from followers before his 2001 arrest.
The company MMM (Mavrodi Mondial Moneybox), founded by Russia's Sergei Mavrodi, initially imported office furniture before moving onto investments. After conning investors out of $4 million, Mavrodi served a brief prison stint before launching a second Ponzi scheme, MMM Global, which flourished across Africa beginning in 2011. This iteration was finally shut down in 2018 shortly after Mavrodi's death, according to the BBC (Pidgin edition).
In the afterword of The Glass Hotel, Emily St. John Mandel explains that she based her character's fictional Ponzi scheme on Bernie Madoff's.
Charles Ponzi
Filed under Society and Politics
This "beyond the book article" relates to The Glass Hotel. It originally ran in April 2020 and has been updated for the February 2021 paperback edition. Go to magazine.
This review is available to non-members for a limited time. For full access become a member today.
Membership Advantages
Reviews
"Beyond the Book" articles
Free books to read and review (US only)
Find books by time period, setting & theme
Read-alike suggestions by book and author
Book club discussions
and much more!
Just $45 for 12 months or $15 for 3 months.