The Intricacies of Interwoven Cultural Identities
This article relates to You Bring the Distant Near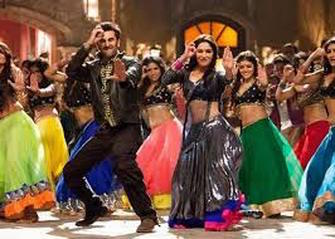 You Bring the Distant Near is successful, in large part, because of the way Mitali Perkins reveals the many, many intricacies of cultural identities, quietly challenging a western sense of the immigrant as stereotypical "other." She makes many references to Bengali culture, sometimes called Bangla culture, which plays a large part in how all three generations of women in the novel interact with each other and their larger world. At the same time, she reveals how complicated it is when cultural, national, and religious identities intersect; even before adding the culture shock that comes with immigration to a new country with completely different social rules. Much of the book revolves around which parts of that whole expression of culture should be cherished and held on to, and which should be walked away from, as the women journey forward in their new world. Of course, there are no easy answers in the text, as there are none in the real world, but understanding the choices these particular women face helps shed light on the depth of cultural identity in general.

The terms Bangla or Bengali are used to describe people who come from Bengal, which is a geographical and ethno-linguistic region of South Asia; and to describe speakers of Bengali, a language used in the state of West Bengal in India (which is actually in the east of India) and in Bangladesh. "Bengal/Bangla" is also used to refer to the geopolitical, cultural, and historical region near the Bay of Bengal. But, that does not mean that there is one single Bengali culture; religious and national lines complicate it as well. In addition to their cultural/linguistic/regional identity, the women in the novel also navigate a greater Indian national identity, as well as their religious identity as Hindus.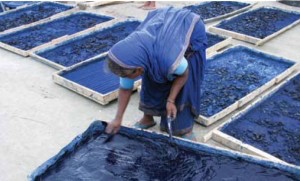 It is this complexity that becomes important to the novel; the history and culture of the family stretches across various borders – some of them geographical, but some of them historical, religious, and geo-political. The Partition of India occurred in 1947, when India gained independence from the British Empire. The partition, which was drawn on religious lines, divided West Bengal (which became a majority Hindu state in India) from East Pakistan (a majority Muslim region which split from Pakistan in 1971 to become Bangladesh). When Tara, one of the daughters of the matriarch, Ranee, visits the indigo farm her family lost a couple generations prior, during the partition, she is forced to navigate how and where she fits into its complex history – her family is Hindu, but the farm is now in a Muslim majority area.

Culture clashes abound in these women's lives – as they do in most immigrants' lives – especially when they move to the USA where most of the story takes place. Tara takes her cues for blending in from television shows and magazines, while Sonia, her sister, reads and writes voraciously. As both of them try to find new ways to express themselves, they come up against their mother's rules, which Westerners might perceive as more conservative. She doesn't want them walking around their new neighborhood alone, and resists wearing western clothes, preferring her saris and other traditional clothing items – something also chosen by her granddaughter Anna, who navigates a dual Indian (or, Indian/Hindu/Bengali) and American identity in a more contemporary setting. What Ranee sees as traditional rules for relationships is vastly different from Sonia's views of feminism; and as is often the case between older and younger immigrants, this becomes a major conflict between mother and daughter.

The use of family-only nicknames is also something that reveals a minor culture clash. Sonia and Tara are known at home as Sunny and Star, and they, in turn, have nicknames for their daughters. Later in the story, the cultural norm around who gets to use what nickname where becomes a point of contention for the youngest generation of the family; Tara's daughter, Chantal, who has been raised in both American and Bengali cultures, does not realize that these nicknames should not be used outside of the family, and offends Sonia's daughter, Anna, by calling her Anu – her family nickname – at school. And Chantal's own name is also a point of conflict; her full name reflects her father's heritage, but her family name, Shanti, reflects her mother's. Her name is a literal blending of two cultures, which is the lived experience for most immigrants; it is also a clear example of how important every bit of cultural identity is to people who have left their place of origin behind.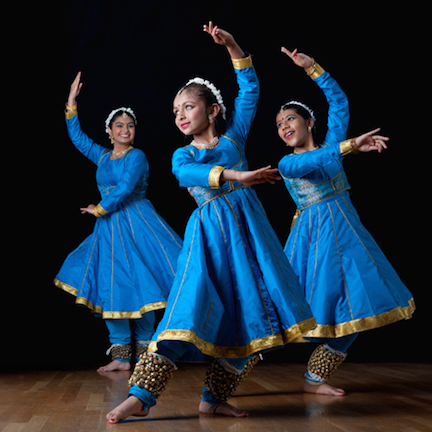 But not all of the cultural references in the story are rooted in some form of conflict; Bengali culture has a long tradition of beautiful textiles, literature, music, and dance, and these things also color the women's lives in different ways. Tara becomes a successful Bollywood actress, a film industry that annually turns out more than double the films of Hollywood. Rabindranath Tagore – known as the Bard of Bengal – is a poet, writer, and polymath whose poetry informs the title of the book, and whose songs have an impact on the lives of these women. Anna is a seamstress, like her grandmother, and both she and her cousin participate in a form of traditional Bengali dance, Kathak, which is used to tell stories from epics and myths through dance, song, and music, and has been danced in India since around 400 BCE.

The cultural heritage of this family of women is beautiful, vibrant, ancient, and far too complex and varied to boil down to any one explanation or article. But the small tastes Perkins gives readers in You Bring the Distant Near provide plenty of jumping off points from which the curious can start to learn more about just how complicated cultural identity can be.
Typical Bollywood scene, courtesy of www.rhythm-india.com
Indigo Farm, courtesy of www.livingbluebd.com
Young Kathak dancers, courtesy of www.kathak.org
Filed under Places, Cultures & Identities
This "beyond the book article" relates to You Bring the Distant Near. It originally ran in October 2017 and has been updated for the April 2019 paperback edition. Go to magazine.
This review is available to non-members for a limited time. For full access become a member today.
Membership Advantages
Reviews
"Beyond the Book" articles
Free books to read and review (US only)
Find books by time period, setting & theme
Read-alike suggestions by book and author
Book club discussions
and much more!
Just $45 for 12 months or $15 for 3 months.