The Swastika Before and After Nazism
This article relates to Sleeping Alone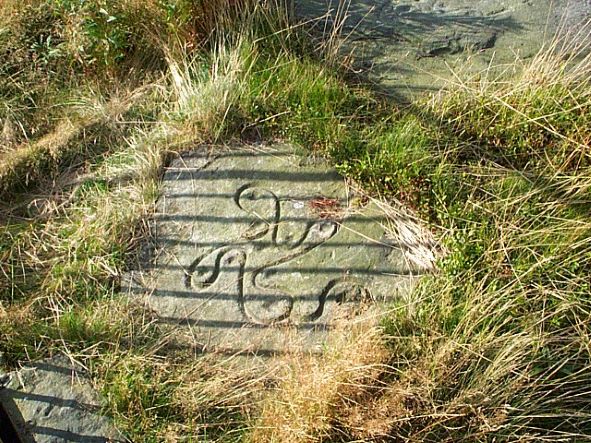 Ru Freeman uses the swastika symbol outside of its prevailing cultural narrative in the landscape of Sleeping Alone's "The Wake," a story about a cult leader who believes he is an incarnation of Christ. He spends his last days in a modest New York City apartment with an ordinary family, in a room called "the Swastika Room." Freeman chooses to represent the swastika here as a symbol consistent with its religious roots, which may come as a jolt, as it is mostly known as a sign of hate used by the Nazis.

Centuries before Adolf Hitler's brutal reign, the swastika was already a popular symbol. Versions of it have been found stamped on Asian and European pottery, vases, textiles and sculptures. It has also been used in artwork by cultures in Africa and the Americas. Swastikas and swastika-like symbols have signified different things to different groups, such as spiritual protection, consecration, wellness and good fortune. In the decades leading up to the Nazis' appropriation of the symbol, it was common to see the swastika on items such as cigarette cases and postcards. It was employed as a logo by the Finnish Air Force in 1918. The motif is sacred to Hindus, Buddhists and Jains, and it is still commonly found on houses and temples in India. The word "swastika" is a derivative of the Sanskrit word "svastika," which means "well-being." Oxford Languages defines the swastika as "an ancient symbol in the form of an equal-armed cross with each arm continued at a right angle," and outside of its associations with Nazi Germany it may be best known as a Hindu symbol in South Asia, but what is referred to as a swastika may vary depending on place and context.

In the late 1800s, Sorbonne-trained German amateur archeologist Heinrich Schliemann was on the Aegean coast of modern-day Turkey searching for the remnants of the city of Troy when he came across at least 1,800 swastikas on pieces of pottery and other artifacts. He found more in Greece, Tibet and Babylonia.

Before Schliemann's digging, scholars coined the term "Aryan" to describe the Indo-European language group, a branch of languages spoken in Europe as well as some parts of Asia. Over time and after being presented with Schliemann's discoveries, the term was reinterpreted by some who subscribed to a nationalistic fantasy that Germans were descendants of a mythical Aryan race, for which they used the presence of the swastika as supposed evidence. "Aryan" and the swastika now carried the idea that the ancestors of German people were superior to others.

The swastika was thus appropriated for Nazi ideology. On August 7, 1920, it became the official symbol of the Nazi Party. As anthropologist Gwendolyn Leick writes, "The link between the swastika and Indo-European origin, once forged was impossible to discard. It allowed the projection of nationalist feelings and associations onto a universal symbol, which hence served as a distinguishing boundary marker between non-Aryan, or rather non-German, and German identity."

Significant artifacts depicting swastikas from times long before Hitler came to power still survive. Fragments believed to be from the dress collar of a Slav princess from the 12th century CE, decorated with gold crosses and swastikas, can be viewed at the National Museum of the History of Ukraine in Kyiv. In West Yorkshire, a tourist attraction called the Swastika Stone is thought to have been carved during the Bronze Age, circa 2000 BCE.

Some attempts have been made to rehabilitate the swastika's reputation in Europe, but many, like Holocaust survivor Freddie Knoller, point out that it is impossible to erase previous associations. "For the Jewish people," says Knoller, "the swastika is a symbol of fear, of suppression, and of extermination. It's a symbol that we will never ever be able to change."
Reproduction of the Swastika Stone (adjacent to original stone, visible in top right), a Bronze Age carving in Ilkley, Bradford, England.
© Copyright David Spencer (CC BY-SA 2.0)
Filed under Places, Cultures & Identities
This article relates to Sleeping Alone. It first ran in the August 3, 2022 issue of BookBrowse Recommends.
This review is available to non-members for a limited time. For full access become a member today.
Membership Advantages
Reviews
"Beyond the Book" articles
Free books to read and review (US only)
Find books by time period, setting & theme
Read-alike suggestions by book and author
Book club discussions
and much more!
Just $45 for 12 months or $15 for 3 months.