To login using this form:
Patrons of libraries that subscribe to BookBrowse can access our premium content by logging in through their library's website or using the form above.
To login using this form: Type the first few letters of your library's name in the field and wait a moment - suggestions matching your search will appear.
Choose your library by clicking on its name.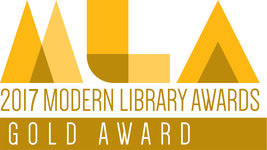 Can't Find Your Library?
If no suggestions appear, or suggestions appear but your library is not among them, then it looks like your library does not have a subscription.

If you think your library should subscribe please suggest they visit bookbrowse.com/lib for full information including pricing. Alternatively, how about an individual membership for yourself? Most of our members are individuals (and if your library subscribes in the future we'll gladly refund you).



Librarians interested in BookBrowse
If you are a librarian interested in a subscription so all patrons can access BookBrowse's membership content, please visit our
library section
Got questions or having trouble logging in? Please email us, or call 408-867 6500 (Toll Free in US & Canada: 800-745-5306)