Choose Your Free Book!
Winners of special promotions such as the Christmas Wordplay will be able to choose the books of their choice from the list of currently available books. Below is a list of books available at this time, which changes as books are selected and new books are added.
This list is updated in real time - all books shown are currently available.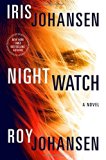 Night Watch: A Novel (Kendra Michaels)

by Iris Johansen.

Hardcover, 352 pages.
ISBN-10: 1250075971
"A high-stakes, high-powered thriller." ?Booklist
Sometimes, what you can't see will kill you…
Kendra is surprised when she is visited by Dr. Charles Waldridge, the researcher who gave her sight through a revolutionary medical procedure developed by England's Night Watch Project. All is not well with the brilliant surgeon; he's troubled by something he can't discuss with Kendra. When Waldridge disappears the very night he visits her, Kendra is on the case, recruiting government agent-for-hire Adam Lynch to join her on a trail that leads to the snow-packed California mountains. There they make a gruesome discovery: the corpse of one of Dr. Waldridge's associates. But it's only the first casualty in a white-knuckle confrontation with a deadly enemy who will push Kendra to the limits of her abilities. Soon she must fight for her very survival as she tries to stop the killing…and unearth the shocking secret of Night Watch.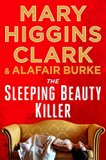 The Sleeping Beauty Killer (An Under Suspicion Novel)

by Mary Higgins Clark.

Hardcover, 320 pages.
ISBN-10: 1501108581
The third thrilling installment in the bestselling Under Suspicion series from #1 New York Times bestselling author and "Queen of Suspense" Mary Higgins Clark and Alafair Burke—television producer Laurie Moran puts everything on the line to help a woman she thinks was wrongfully convicted of murder.

Casey Carter was convicted of murdering her fiancé—famed philanthropist Hunter Raleigh III—fifteen years ago. And Casey claims—has always claimed—she's innocent. Although she was charged and served out her sentence in prison, she is still living "under suspicion." She hears whispers at the grocery store. She can't get a job. Even her own mother treats her like she's guilty. Her story attracts the attention of Laurie Moran and the Under Suspicion news team—it's Casey's last chance to finally clear her name, and Laurie pledges to exonerate her.

With Alex Buckley taking a break from the show—cooling his potential romance with Laurie—Under Suspicion introduces a new on-air host named Ryan Nichols, a young legal whiz with a Harvard Law degree, Supreme Court clerkship, experience as a federal prosecutor, and regular stints on the cable news circuit. He's got a big reputation and the attitude to match it. Ryan has no problems with steering—and stealing—the show, and even tries to stop Laurie from taking on Casey's case because he's so certain she's guilty.

An egomaniacal new co-host, a relentless gossip columnist who seems to have all the dirt (and a surprising informant), and Casey's longstanding bad reputation: Laurie must face this and more to do what she believes is right, to once and for all prove Casey's innocence—that is, if she's innocent… The Sleeping Beauty Killer will keep you guessing until the very end.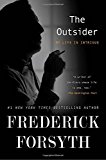 The Outsider: My Life in Intrigue

by Frederick Forsyth.

Paperback, 352 pages.
ISBN-10: 1101981857
From the grand master of international suspense comes his most intriguing story ever—his own.
 
For more than forty years, Frederick Forsyth has been writing extraordinary real-world novels of intrigue, from The Day of the Jackal on. Whether writing about the murky world of arms dealers or the intricacies of worldwide drug cartels, every plot has been chillingly plausible because every detail has been minutely researched. But what most people don't know is that some of his greatest stories of intrigue have been in his own life.
            He was the RAF's youngest pilot at the age of nineteen, barely escaped the wrath of an arms dealer in Hamburg, got strafed by a MiG during the Nigerian Civil War, landed during a bloody coup in Guinea-Bissau (and has himself been accused of helping fund a 1973 coup in Equatorial Guinea). The Stasi arrested him, the Israelis feted him, the IRA threatened him, and a certain attractive Czech secret police agent, well, her actions were a bit more . . . intimate. And that's just for starters.
 
Nominated for the Edgar Award for best critical/biographical work of 2015.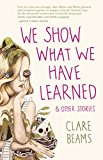 We Show What We Have Learned and Other Stories

by Clare Beams.

Paperback, 184 pages.
ISBN-10: 1940596149
Joyce Carol Oates calls debut author Clare Beams "wickedly sharp-eyed, wholly unpredictable ?a female /feminist voice for the twenty-first century."
The literary, historic, and fantastic collide in these wise and exquisitely unsettling stories. From bewildering assemblies in school auditoriums to the murky waters of a Depression-era health resort, Beams's landscapes are tinged with otherworldliness, and her characters' desires stretch the limits of reality. Ing énues at a boarding school bind themselves to their headmaster's vision of perfection ; a nineteenth-century landscape architect embarks on his first major project, but finds the terrain of class and power intractable ; a bride glimpses her husband's past when she wears his World War II parachute as a gown ; and a teacher comes undone in front of her astonished fifth graders.
As they capture the strangeness of being human, the stories in We Show What We Have Learned reveal Clare Beams's rare and capacious imagination—and yet they are grounded in emotional complexity, illuminating the ways we attempt to transform ourselves, our surroundings, and each other.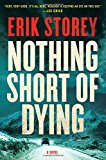 Nothing Short of Dying: A Clyde Barr Novel

by Erik Storey.

Hardcover, 320 pages.
ISBN-10: 1501124145
Hailed by bestselling writer William Kent Krueger as "the year's best thriller debut," this furiously paced ride into harm's way features a drifter with lethal skills, whose mission to rescue his abducted sister pits him against a ruthless meth kingpin and his army of killers.

Sixteen years. That's how long Clyde Barr has been away from Colorado's thick forests, alpine deserts, and craggy peaks, running from a past filled with haunting memories. But now he's back, having roamed across three continents as a hunter, adventurer, soldier of fortune, and most recently, unjustly imprisoned convict. And once again, his past is reaching out to claim him.

By the light of a flickering campfire, Clyde receives a frantic phone call from his sister Jen. No sooner has she pleaded with him to come rescue her than the line goes dead. Clyde doesn't know how much time he has, or where Jen is located, or even who has her. All he knows is that nothing short of dying will stop him from saving her.

Joining Clyde in his against-all-odds quest is a young woman named Allie whose motivations for running this gauntlet are fascinatingly complex. As the duo races against the clock, it is Allie who gets Clyde to see what he has become and what he can still be.

Vivid with the hues and scents of Colorado's backcountry, and thought-provoking in its exploration of how past, present, and future collide to test resolve, Nothing Short of Dying is, above all, a propulsive, action-driven race against the clock.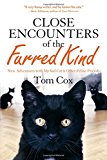 Close Encounters of the Furred Kind: New Adventures with My Sad Cat & Other Feline Friends

by Tom Cox.

Hardcover, 256 pages.
ISBN-10: 125007732X
Close Encounters of the Furred Kind is the follow-up to the Sunday Times Top Ten Bestseller The Good, The Bad, and the Furry. Like The Good, The Bad, and the Furry, it tells the story of Tom Cox's life with his charismatic cats--The Bear, Shipley, Ralph, and recent recruit Roscoe.
Close Encounters of the Furred Kind begins with a long, emotional goodbye to Norfolk, and continues with another amazing new lease on life for The Bear, the Benjamin Button of the cat world, among the bluebells and verdant hedgerows of Devon. Readers who became attached to The Bear's magical, owlish persona during his previous adventures will become more so here as he proves, once again, that he's a cat with endless secrets and significantly more than nine lives.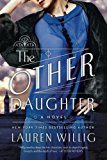 The Other Daughter: A Novel

by Lauren Willig.

Paperback, 320 pages.
ISBN-10: 125005642X
Raised in a poor yet genteel household, Rachel Woodley is working in France as a governess when she receives news that her mother has died, suddenly. Grief-stricken, she returns to the small town in England where she was raised to clear out the cottage...and finds a cutting from a London society magazine, with a photograph of her supposedly deceased father dated all of three month before. He's an earl, respected and influential, and he is standing with another daughter -- his legitimate daughter. Which makes Rachel...not legitimate. Everything she thought she knew about herself and her past -- even her very name -- is a lie.
Still reeling from the death of her mother, and furious at this betrayal, Rachel sets herself up in London under a new identity. There she insinuates herself into the party-going crowd of Bright Young Things, with a steely determination to unveil her father's perfidy and bring his -- and her half-sister's -- charmed world crashing down. Very soon, however, Rachel faces two unexpected snags: she finds that she genuinely likes her half-sister, Olivia, whose situation isn't as simple it appears; and that she might just be falling for her sister's fiancé...
From Lauren Willig, author of the New York Times Best Selling novel The Ashford Affair, comes The Other Daughter, a page-turner full of deceit, passion, and revenge.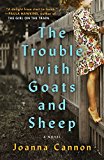 The Trouble with Goats and Sheep: A Novel

by Joanna Cannon.

Hardcover, 368 pages.
ISBN-10: 1501121898
Part coming-of-age story, part mystery, The Trouble with Goats and Sheep is a quirky and utterly charming debut about a community in need of absolution and two girls learning what it means to belong.

England, 1976. Mrs. Creasy is missing and the Avenue is alive with whispers. The neighbors blame her sudden disappearance on the heat wave, but ten-year-olds Grace and Tilly aren't convinced. As the summer shimmers endlessly on, the girls decide to take matters into their own hands. Inspired by the local vicar, they go looking for God—they believe that if they find Him they might also find Mrs. Creasy and bring her home.

Spunky, spirited Grace and quiet, thoughtful Tilly go door to door in search of clues. The cul-de-sac starts to give up its secrets, and the amateur detectives uncover much more than ever imagined. As they try to make sense of what they've seen and heard, a complicated history of deception begins to emerge. Everyone on the Avenue has something to hide, a reason for not fitting in.

In the suffocating heat of the summer, the ability to guard these differences becomes impossible. Along with the parched lawns and the melting pavement, the lives of all the neighbors begin to unravel. What the girls don't realize is that the lies told to conceal what happened one fateful day about a decade ago are the same ones Mrs. Creasy was beginning to peel back just before she disappeared.
The Runaway Wife: A Novel

by Elizabeth Birkelund.

Paperback, 256 pages.
ISBN-10: 0062431757
"Where'd You Go, Bernadette? meets Eat, Pray, Love." —The Skimm
Three beautiful French sisters entrust an American hiker with the mission of rescuing their mother high in the Alps. 
But what if she doesn't want to be found?
Recently fired from his high-power finance job and dumped by his fiancée, Jim Olsen has come to the Swiss Alps to clear his head. At the charming Cabane des Audannes, he meets Clio, Thalia and Helene Castellane, who are on a quest of their own: their mother, Calliope, has fled to these mountains to escape her philandering politician husband's most recent scandal. As snow threatens to descend upon the Alps, the women have come to bring their mother home.
But the sisters are at the point of surrender; it is time for them to return to Paris. Buoyed by wine and inspired by their beauty, Jim impetuously volunteers to assume their search, but soon realizes that he is in over his head. The Alps are filled with beauty and danger, not the least of which is Calliope's desire to stay hidden. And all the while Jim finds himself haunted by the memory of her daughters and conflicted in his desire for them.
The Runaway Wife is a story of adventure, survival, and romance—and of a man's discovery of a world outside his conventional life and a new vision of himself within it.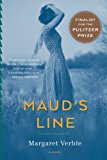 Maud's Line

by Margaret Verble.

Paperback, 304 pages.
ISBN-10: 0544705246
FINALIST FOR THE PULITZER PRIZE

A debut novel chronicling the life and loves of a headstrong, earthy, and magnetic heroine

Eastern Oklahoma, 1928. Eighteen-year-old Maud Nail lives with her rogue father and sensitive brother on one of the allotments parceled out by the U.S. Government to the Cherokees when their land was confiscated for Oklahoma's statehood. Maud's days are filled with hard work and simple pleasures, but often marked by violence and tragedy, a fact that she accepts with determined practicality. Her prospects for a better life are slim, but when a newcomer with good looks and books rides down her section line, she takes notice. Soon she finds herself facing a series of high-stakes decisions that will determine her future and those of her loved ones.

Maud's Line is accessible, sensuous, and vivid. It will sit on the bookshelf alongside novels by Jim Harrison, Louise Erdrich, Sherman Alexie, and other beloved chroniclers of the American West and its people.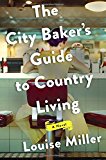 The City Baker's Guide to Country Living: A Novel

by Louise Miller.

Hardcover, 352 pages.
ISBN-10: 1101981202
"Mix in one part Diane Mott ­Davidson's delightful culinary adventures with several tablespoons of Jan Karon's country living and quirky characters, bake at 350 degrees for one rich and warm romance." --Library Journal

A full-hearted novel about a big-city baker who discovers the true meaning of home—and that sometimes the best things are found when you didn't even know you were looking

When Olivia Rawlings—pastry chef extraordinaire for an exclusive Boston dinner club—sets not just her flambéed dessert but the entire building alight, she escapes to the most comforting place she can think of—the idyllic town of Guthrie, Vermont, home of Bag Balm, the country's longest-running contra dance, and her best friend Hannah. But the getaway turns into something more lasting when Margaret Hurley, the cantankerous, sweater-set-wearing owner of the Sugar Maple Inn, offers Livvy a job. Broke and knowing that her days at the club are numbered, Livvy accepts.

Livvy moves with her larger-than-life, uberenthusiastic dog, Salty, into a sugarhouse on the inn's property and begins creating her mouthwatering desserts for the residents of Guthrie. She soon uncovers the real reason she has been hired—to help Margaret reclaim the inn's blue ribbon status at the annual county fair apple pie contest.
 
With the joys of a fragrant kitchen, the sound of banjos and fiddles being tuned in a barn, and the crisp scent of the orchard just outside the front door, Livvy soon finds herself immersed in small town life. And when she meets Martin McCracken, the Guthrie native who has returned from Seattle to tend his ailing father, Livvy  comes to understand that she may not be as alone in this world as she once thought.
 
But then another new arrival takes the community by surprise, and Livvy must decide whether to do what she does best and flee—or stay and finally discover what it means to belong. Olivia Rawlings may finally find out that the life you want may not be the one you expected—it could be even better.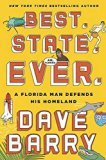 Best. State. Ever.: A Florida Man Defends His Homeland

by Dave Barry.

Hardcover, 240 pages.
ISBN-10: 1101982608
A brilliantly funny exploration of the Sunshine State from the man who knows it best: Pulitzer Prize winner and New York Times–bestselling author Dave Barry.
 
We never know what will happen next in Florida. We know only that, any minute now, something will.
Every few months, Dave Barry gets a call from some media person wanting to know, "What the hell is wrong with Florida?" Somehow, the state's acquired an image as a subtropical festival of stupid, and as a loyal Floridian, Dave begs to differ. Sure, there was the 2000 election. And people seem to take their pants off for no good reason. And it has flying insects the size of LeBron James. But it is a great state, and Dave is going to tell you why. Join him as he celebrates Florida from Key West at the bottom to whatever it is that's at the top, from the Sunshine State's earliest history to the fun-fair of weirdness that it is today.
 
It's the most hilarious book yet from "the funniest damn writer in the whole country" (Carl Hiaasen, and he should know). By the end, you'll have to admit that whatever else you might think about Florida—you can never say it's boring.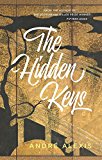 The Hidden Keys

by André Alexis.

Paperback, 232 pages.
ISBN-10: 1552453251
Although the Green Dolphin is a bar of ill repute, it is there that Tancred Palmieri, a thief with elegant and erudite tastes, meets Willow Azarian, an aging heroin addict. She reveals to Tancred that her very wealthy father has recently passed away, leaving each of his five children a mysterious object that provides one clue to the whereabouts of a large inheritance. Willow enlists Tancred to steal these objects from her siblings and solve the puzzle.
A Japanese screen, a painting that plays music, an aquavit bottle, a framed poem, and a model of Frank Lloyd Wright's Fallingwater: Tancred is lured in to this beguiling quest, and even though Willow dies before he can begin, he presses on.
As he tracks down the treasure, however, he must enlist the help of Alexander von Wurfel, esteemed copyist, and fend off Willow's heroin dealers, a young albino named "Nigger" Colby and his sidekick, Sigismund "Freud" Luxemburg, a club-footed psychopath, both of whom are eager to get their paws on this supposed pot of gold. And he must mislead Detective Daniel Mandelshtam, his most adored friend.
Based on a reading of Robert Louis Stevenson's Treasure Island, The Hidden Keys questions what it means to be honorable and what it means to be faithful.
André Alexis was born in Trinidad and grew up in Canada. His most recent novel, Fifteen Dogs, won the prestigious Scotiabank Giller Prize, awarded annually to the best Canadian fiction book.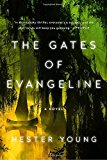 The Gates of Evangeline

by Hester Young.

Paperback, 432 pages.
ISBN-10: 0425283178
A Publishers Weekly Best Book of 2015
A Suspense Magazine Best Book of 2015
 
From a unique new talent comes a fast-paced debut, introducing a heroine whose dark visions bring to light secrets that will heal or destroy those around her . . .

When New York journalist and recently bereaved mother Charlotte "Charlie" Cates begins to experience vivid dreams about children in danger, she's sure that she's lost her mind. Yet these are not the nightmares of a grieving parent. They are warnings that will help Charlie and the children she sees, if only she can make sense of them.

After a little boy in a boat appears in Charlie's dreams, asking for her help, she finds herself entangled in a world-famous thirty-year-old missing-child case that has never ceased to haunt Louisiana's prestigious Deveau family. Armed with an invitation to Evangeline, the family's sprawling estate, Charlie heads south, where new friendships and an unlikely romance with the estate's landscape architect—the warm and handsome Noah Palmer—bring much-needed healing. But as she uncovers long-buried secrets of love, money, betrayal, and murder, the facts begin to implicate those she most wants to trust—and her visions reveal an evil closer than she could have imagined.

A Southern Gothic mystery debut that combines literary suspense and romance with a mystical twist, The Gates of Evangeline is a story that readers of Gillian Flynn, Kate Atkinson, and Alice Sebold won't be able to put down.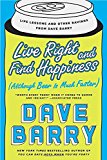 Live Right and Find Happiness (Although Beer is Much Faster): Life Lessons and Other Ravings from Dave Barry

by Dave Barry.

Paperback, 240 pages.
ISBN-10: 0425280144
Now in paperback from the Pulitzer Prize winner, the hilarious New York Times–bestselling exploration of what generations can teach one another—or not.
 
During the course of his life, Dave Barry has learned much of wisdom, and he is eager to pass it on. Among other brilliant, brand-new pieces, Dave shares home truths with his new grandson and his daughter Sophie; explores the hometown of his youth, where all the parents seemed to be having un-Mad Men–like fun; and dives into firsthand accounts of the soccer craziness of Brazil and the just plain crazy craziness of Vladimir Putin's Russia.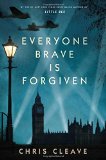 Everyone Brave is Forgiven

by Chris Cleave.

Hardcover, 432 pages.
ISBN-10: 1501124374
***AN INSTANT NEW YORK TIMES BESTSELLER***

The "insightful, stark, and heartbreaking" (Publishers Weekly, starred review) novel about three lives entangled during World War II from the #1 New York Times bestselling author of Little Bee.

"Cleave's foray into historical fiction is both grand and intimate. The novel's ability to stay small and quiet against the raging tableau of war is what also makes it glorious….an absorbing account of survival, racism, classism, love, and pain, and the scars left by all of them…Cleave's prose is imbued with a Dickensian flair, deploying brilliant metaphors and crackling dialogue." —The New York Times Book Review

"With dazzling prose, sharp English wit, and compassion, Cleave paints a powerful portrait of war's effects on those who fight and those left behind." —People Book of the Week

"The London Blitz is cinematically re-imagined in a deeply moving new novel from Chris Cleave. As he did in Little Bee, he places forthright characters in impossible situations in Everyone Brave Is Forgiven, a story set during World War II." —Carol Memmott, Star Tribune (Minneapolis)

"Magnificent and profoundly moving…This dazzling novel of World War II is full of unforgettable characters and the keen emotional insights that moved readers of Chris Cleave's Little Bee." —Shelf Awareness

"Real, engaging characters, based loosely on Cleave's own grandparents, come alive on the page. Insightful, stark, and heartbreaking, Cleave's latest novel portrays the irrepressible hopefulness that can arise in the face of catastrophe." —Publishers Weekly (starred review)

"Among all the recent fictions about the war, Cleave's miniseries of a novel is a surprising standout, with irresistibly engaging characters." —Kirkus Reviews

"Beautifully written, funny, gut-wrenching, and, above all, honest." —The Daily Mail (UK)

"Intensely felt…Full of insight and memorably original phrasings." —Booklist

"Well crafted and compelling…nostalgic and bittersweet." —Library Journal

London, 1939.

The day war is declared, Mary North leaves finishing school unfinished, goes straight to the War Office, and signs up.

Tom Shaw decides to ignore the war—until he learns his roommate Alistair Heath has unexpectedly enlisted. Then the conflict can no longer be avoided.

Young, bright, and brave, Mary is certain she'd be a marvelous spy. When she is—bewilderingly—made a teacher, she finds herself defying prejudice to protect the children her country would rather forget.

Tom, meanwhile, finds that he will do anything for Mary.

And when Mary and Alistair meet, it is love, as well as war, that will test them in ways they could not have imagined, entangling three lives in violence and passion, friendship and deception, inexorably shaping their hopes and dreams.

Set in London during the years of 1939–1942, when citizens had slim hope of survival, much less victory; and on the strategic island of Malta, which was daily devastated by the Axis barrage, Everyone Brave is Forgiven features little-known history and a perfect wartime love story inspired by the real-life love letters between Chris Cleave's grandparents. This dazzling novel dares us to understand that, against the great theater of world events, it is the intimate losses, the small battles, the daily human triumphs that change us most.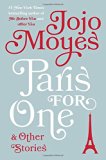 Paris for One and Other Stories

by Jojo Moyes.

Hardcover, 288 pages.
ISBN-10: 0735221073
From the #1 New York Times bestselling author of Me Before You and After You, Paris for One and Other Stories is an irresistibly romantic collection filled with humor and heart. 

"A vicarious jolt of Parisian romance. . . Delightful." –People Magazine

"An old-fashioned, feel-good love story. . . It's as if Moyes has booked a vacation and is taking us along. To Paris. Amour!" –USA Today
 
"Dreamy escapism, a book you can curl up with and easily finish over a weekend, with or without a glass of wine." –Miami Herald
 
Nell is twenty-six and has never been to Paris. She's never even been on a romantic weekend away—to anywhere—before. Traveling abroad isn't really her thing. But when Nell's boyfriend fails to show up for their mini-vacation, she has the opportunity to prove everyone—including herself—wrong.  Alone in Paris, Nell finds a version of herself she never knew existed: independent and intrepid. Could this turn out to be the most adventurous weekend of her life? Funny, charming, and irresistible, Paris for One is quintessential Jojo Moyes—as are the other stories that round out the collection.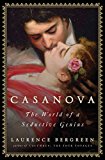 Casanova: The World of a Seductive Genius

by Laurence Bergreen.

Hardcover, 544 pages.
ISBN-10: 1476716498
The definitive biography of the impoverished child, abandoned by his parents, who became the famous writer, notorious libertine, and self-invented genius whose name still resonates today: Giacomo Casanova.

Today, "Casanova" is a synonym for "great lover," yet the real story of this remarkable figure is little known. Giacomo Casanova was raised by his maternal grandmother, an illiterate peasant. His birthplace, Venice, was a republic in decline, reputedly the most debauched city in Europe. Casanova would add to the republic's reputation. Over the course of his lifetime, he claimed to have seduced more than 100 women, among them married women, young women in convents, girls just barely in their teens, and in one notorious instance, his own illegitimate daughter.

Casanova came of age in a Venice filled with spies and informers. Naturally brilliant, he was intellectually curious and read forbidden books, for which he was jailed. He staged a dramatic escape from Venice's notorious prison, the only person known to have done so. He then fled to France, where he invented the national lottery that still exists to this day. But, intemperate by nature, he made enemies at the French court. He crisscrossed Europe, landing for a while in St. Petersburg, where he was admitted to the court of Catherine the Great. He corresponded with Voltaire and met Mozart and Lorenzo da Ponte—assisting them as they composed the timeless opera Don Giovanni. And he wrote what many consider the greatest memoir of the era, the 12-volume Story of My Life.

A figure straight out of a Henry Fielding novel: erotic, brilliant, impulsive, and desperate for recognition, Casanova was a self-destructive genius. This witty, roisterous biography exposes his astonishing life in rich, intimate detail. At the same time, it is a dazzling portrait of eighteenth-century Europe from serving girls to kings and courtiers. Esteemed biographer Laurence Bergreen brings a sensual world vividly alive in this irresistible book.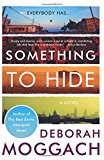 Something to Hide: A Novel

by Deborah Moggach.

Paperback, 336 pages.
ISBN-10: 0062427334
"Classic Moggach: readable, memorable . . . an unashamedly colorful journey across continents, with clothes, food, landscapes brought joyously to life." —The Times (London)
"Nobody in the world knows our secret . . . that I've ruined Bev's life, and she's ruined mine."
Petra's romantic life has always been a car crash, and even in her sixties she's still getting it disastrously wrong. And then she falls in love with Jeremy, an old friend visiting from abroad. There's just one catch: Jeremy is married to her best friend, Bev.
Meanwhile, on opposite sides of the world, two other women are also struggling with the weight of betrayal: Lorrie, a Texan, is about to embark on the biggest deception of her life, and in China, Li Jing is trying to understand exactly what it is her husband does on his business trips.
It turns out that no matter where you are in the world or how well you think you know the one you love, everyone has secrets.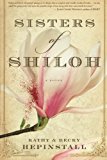 Sisters of Shiloh

by Kathy Hepinstall.

Paperback, 256 pages.
ISBN-10: 054470519X
Pulpwood Queen Bonus Book of the Year
 
"Kathy and Becky Hepinstall plunge us so deeply into a complete and vividly rendered world. . . We can smell the gun powder and taste the metallic tinge of fear along with their remarkable heroines." — Janis Cooke Newman, author of Mary

"[The Hepinstalls] present lucky readers with a tale of love and hate, vengeance and devotion, and the darkest secrets imaginable. Highly recommended for all." —Historical Novels Review
 
Before joining the Confederate Army, brothers Joseph and Thomas were actually sisters, Josephine and Libby. But that bloodiest battle, Antietam, leaves Libby widowed. She vows vengeance, dons her husband Arden's clothes, and sneaks off to enlist with the Stonewall Brigade, swearing to kill one Yankee for every year of her husband's too-short life. Desperate to protect her grief-crazed sister, Josephine insists on joining her. Surrounded by flying bullets, deprivation, and illness, the sisters are found by other dangers: Libby hurtles toward madness, haunted and urged on by her husband's ghost, while Josephine falls in love with a fellow soldier. She lives in fear both of revealing their disguise and of losing her first love before she can make her heart known to him.

In Sisters of Shiloh, best-selling novelist Kathy Hepinstall joins with her sister Becky to show readers the hopes of love and war, the impossible-to-sever bonds of sisterhood, and how what matters most can both hurt and heal.
 
"Sisters of Shiloh is a refreshing take on the Civil War, the bonds of sisterhood, and the bondage of love . . . Be prepared to be parked in a chair all day!" —The Christian Manifesto
 
"A fascinating glimpse into Civil War life from an unconventional perspective." —Kirkus Reviews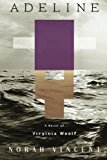 Adeline: A Novel of Virginia Woolf

by Norah Vincent.

Paperback, 288 pages.
ISBN-10: 0544704851
"Daring . . . Vincent's psychological approach is intriguing." — USA Today

"Vincent is a sensitive recorder of a mind's movements as it shifts in and out of inspiration, and as it fights before submitting to despair." — New York Times Book Review
With poetic precision and psychological acuity, Norah Vincent's
Adeline
reimagines the events that brought Woolf to the banks of the River Ouse, offering us a denouement worthy of its protaganist. Channeling Virginia and Leonard Woolf, T. S. and Vivienne Eliot, Lytton Strachey, and Dora Carrington, Vincent lays bare their genius and their blind spots, their achievements and their failings, from the inside out. And haunting every page is Adeline, the name given to Virginia Stephen at birth, which becomes the source of Virginia's greatest consolation, and her greatest torment.
Intellectually and emotionally disarming,
Adeline—
a vibrant portrait of Woolf and her social circle, the storied Bloomsbury group, and a window into the darkness that both inspired and doomed them all—is a masterpiece in its own right by one of our most brilliant and daring writers.
"Skillfully rendered and emotionally insightful." — Publishers Weekly

"[An] electrifyingly good novel . . . by a master of discomfort." — New Statesman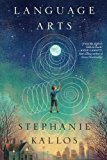 Language Arts

by Stephanie Kallos.

Paperback, 416 pages.
ISBN-10: 0544715268
"I love Ms. Kallos's work so much." —Anne Lamott, best-selling author of Grace (Eventually)

"For me, it would be plenty if a novel was deeply felt, utterly absorbing, and full of wit. But in Language Arts, Stephanie Kallos goes further, throwing in a doozy of a twist that had me going back to page one to understand how she pulled off such dazzling sleight of hand. An all-around delight." —Maria Semple, author of Where'd You Go, Bernadette?
 
Charles Marlow teaches his high school English students that language will expand their worlds. But linguistic precision cannot help him connect with his autistic son, his ex-wife, or his college-bound daughter, who has just flown the nest. He's at the end of a road he's traveled on autopilot for years when a series of events forces him to think back on the lifetime of decisions and indecisions that have brought him to this point. With the help of an ambitious art student, an Italian-speaking nun, and the memory of a boy in a white suit who inscribed his childhood with both solace and sorrow, Charles may finally be able to rewrite the script of his life.
 
From the best-selling author of Broken for You,Language Arts is an affecting tale of love, loss, and language—its powers and its perils.
 
"[A] beautifully written, harrowing novel . . . Her vivid descriptions create a cast of memorable characters. She also delivers a huge shocker of a plot twist, one that may send you back to the beginning of the book as you wonder how this development could be possible." —Seattle Times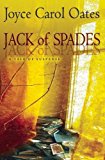 Jack of Spades: A Tale of Suspense

by Joyce Carol Oates.

Paperback, 240 pages.
ISBN-10: 0802125050
From Joyce Carol Oates, an exquisite, psychologically complex thriller about opposing forces within the mind of one ambitious writer and the delicate line between genius and madness.

Andrew J. Rush has achieved the kind of critical and commercial success most authors only dream about: He has a top agent and publisher in New York, and his twenty-eight mystery novels have sold millions of copies. Only Stephen King, one of the few mystery writers whose fame exceeds his own, is capable of inspiring a twinge of envy in Rush. But Rush is hiding a dark secret. Under the pseudonym "Jack of Spades," he pens another string of novels—noir thrillers that are violent, lurid, masochistic. These are novels that the upstanding Rush wouldn't be caught reading, let alone writing. When his daughter comes across a Jack of Spades novel he has carelessly left out, she picks it up and begins to ask questions. Meanwhile, Rush receives a court summons in the mail explaining that a local woman has accused him of plagiarizing her own self-published fiction. Before long, Rush's reputation, career, and family life all come under threat—and in his mind he begins to hear the taunting voice of the Jack of Spades.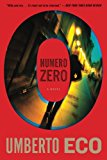 Numero Zero

by Umberto Eco.

Paperback, 208 pages.
ISBN-10: 0544811836
#1 Italian bestseller
 
"Witty and wry . . . It's hard not to be charmed." — New York Times Book Review

"One of the most influential thinkers of our time." — Los Angeles Times
 
1945, Lake Como. Mussolini and his mistress are captured and shot by local partisans. The precise circumstances of Il Duce's death remain controversial.
 
1992, Milan. Colonna, a depressed hack writer, is offered a fee he can't resist to ghostwrite a book. His subject: a fledgling newspaper, which happens to be financed by a powerful media magnate. As Colonna gets to know the team, he learns of the editor's paranoid theory that Mussolini's corpse was a body double and part of a wider Fascist plot. It's the scoop the newspaper desperately needs. The evidence? He's working on it.
 
It's all there: media hoaxes, Mafiosi, the Cia, the Pentagon, blackmail, love, gossip, and murder. A clash of forces that have shaped Italy since World War Ii — from Mussolini to Berlusconi. "Farcical, serious, satiric, and tragic" (Le Point, France), Numero Zero is the work of a master storyteller.
 
Umberto Eco (1932–2016) was the author of numerous essay collections and seven novels, including The Name of the Rose,The Prague Cemetery, and Inventing the Enemy. He received Italy's highest literary award, the Premio Strega, was named a Chevalier de la Légion d'Honneur by the French government, and was an honorary member of the American Academy of Arts and Letters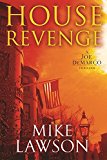 House Revenge: A Joe DeMarco Thriller (Joe DeMarco Thrillers (Hardcover))

by Mike Lawson.

Hardcover, 288 pages.
ISBN-10: 0802125239
In House Revenge, Congressional fixer Joe DeMarco is dispatched to his boss Congressman John Mahoney's hometown of Boston. Mahoney wants him to help Elinore Dobbs, an elderly woman fighting against a real estate developer intent on tearing down her apartment building for a massive new development. Mahoney is just in it for the free press until Sean Callahan, the developer, disrespects him and even worse, Elinore suffers a horrible ?accident," likely at the hands of two thugs on Callahan's payroll. Now Mahoney and DeMarco are out for revenge. DeMarco tries to dig up dirt through Callahan's former mentor, and one of his ex-wives. But it's only when DeMarco gets a tip on the likely illegal source of some of Callahan's financing that things get deadly.

A fast-paced adventure into the cutthroat world behind the wrecking ball, House Revenge is another gripping tale of collusion and corruption from a beloved political thriller writer.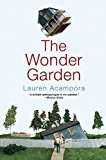 The Wonder Garden

by Lauren Acampora.

Paperback, 368 pages.
ISBN-10: 080212481X
An Indie Next Pick
An Amazon Debut Spotlight
A Barnes & Noble Discover Great New Writers selection

?Like Wharton, Acampora seems to understand fiction as a kind of elegant design. As characters reappear in one story after another, Acampora reveals herself as a careful architect... lovely prose... often a single sentence twists sinuously, charged with positive and negative electricity."?New York Times Book Review

Launched by four starred prepubs and a full page New York Times book review, The Wonder Garden marks Lauren Acampora's rarely seen, sensational entrance into the literary world. With enchanting realism, these linked stories bring to the page the myriad lives of a suburban town, and reveal at each turn the unseen battles we play out behind drawn blinds, the creeping truths from which we distract ourselves, and the massive dreams we haul quietly with us and hold close. Deliciously creepy and masterfully complex The Wonder Garden heralds the arrival of a phenomenal new talent in American fiction.

?Acampora's stories show that an Anna Karenina principle still applies: All happy families are the same; the unhappy ones are miserable in their own special way. Or to boil it down to modern terms: mo' money, mo' problems ? Add well-drawn characters, interesting plots, cultural zingers and dead-on critiques of consumerism and Acampora delivers a page-turner."?Dallas Morning News

?A smashing debut, with range, subtlety and bite. Reading Acampora, we're in Cheever country, with hints of Flannery O'Connor."?Jane Ciabattari, BBC.com

?In 13 sharply drawn linked stories, Acampora reveals the complexities beneath the polish and privilege of a prosperous Connecticut town."?People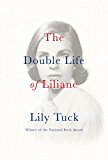 The Double Life of Liliane

by Lily Tuck.

Paperback, 256 pages.
ISBN-10: 0802125506
?Mixing family lore, historical events, and photographs, this autobiographical novel creates a portrait of the writer as a young woman...enlivening."?New Yorker

?A mosaic of storytelling that is both poetic and absorbing."? NPR.com

With The Double Life of Liliane National Book Award winner Lily Tuck delivers ?the most beguiling work of [her] career" (The Millions)?an astonishing and riveting autobiographical novel in the manner of W.G. Sebald and Karl Ove Knausgaard, replete with photos and documents. Following the child Liliane as she comes of age between two very different worlds?that of her German movie producer father and her beautiful, artistically talented mother?the preternaturally imaginative Liliane uncovers the stories of family members as diverse as Moses Mendelssohn and Mary Queen of Scots, piecing together vivid histories, through both World Wars and across continents. This is an intimate and dynamic coming of age portrait of the writer as a young woman.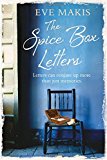 The Spice Box Letters: A Novel

by Eve Makis.

Hardcover, 272 pages.
ISBN-10: 1250095808
Katerina inherits a scented, wooden spice box after her grandmother Mariam dies. It contains letters and a diary, written in Armenian. As she pieces together her family story, Katerina learns that Mariam's childhood was shattered by the Armenian tragedy of 1915.
Mariam was exiled from her home in Turkey and separated from her beloved brother, Gabriel, her life marred by grief and the loss of her first love. Dissatisfied and restless, Katerina tries to find resolution in her own life as she completes Mariam's story – on a journey that takes her across Cyprus and then half a world away to New York.
Miracles, it seems, can happen?for those trapped by the past, and for Katerina herself.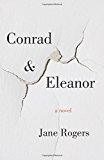 Conrad & Eleanor: A Novel

by Jane Rogers.

Paperback, 336 pages.
ISBN-10: 0062423274
From the multi-award-winning and critically acclaimed author of The Testament of Jessie Lamb comes this riveting novel about the devastating secrets revealed in the midst of a disintegrating marriage.
The story of a marriage, and of two lives in science.
When Conrad fails to return from a conference, Eleanor wonders if it is because of the affair she is having? Or perhaps it is because his research into transgenic monkey hearts is stalling; perhaps he is sick of having the less successful career of the two of them?  She is a leading expert in stem cell research. Their grown-up children suspect Eleanor of murdering their father; El secretly fears that what has driven Con away is his discovery of their daughter Cara's parentage.
While his family in Manchester, England, scrabble for clues and reasons, Conrad—alone, confused, and on the run from a crazed animal rights activist—loses himself in the cold foggy streets of Bologna. He revisits the stages of his long marriage to El, from the happiness of the year of Cara's birth to the grief and anger he now feels. Both partners are forced to re-examine their relationship, and, in the process, to move closer to an understanding of what it is that matters most to each of them.
Conrad and Eleanor is a radical, remarkably nuanced look at marriage.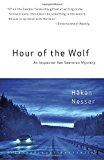 Hour of the Wolf: An Inspector Van Veeteren Mystery (Inspector Van Veeteren Mysteries)

by Hakan Nesser.

Paperback, 320 pages.
ISBN-10: 0307946428
A boy in a dark duffel coat. Lying in the ditch. Contorted at impossible angles, with his back pressed up against a concrete culvert and his face staring straight at him. As if he were trying to make some kind of contact. As if he wanted to tell him something.
 
In the middle of a damp, dark night, a young man is struck by a car after leaving his girlfriend's house. The driver, drunk, leaves the body by the side of the road. Wrestling with guilt, the driver tries to put the murder out of his mind—until a blackmail note arrives, setting into motion a chain of events that will draw everyone involved into a fog of crime.
 
Reinhart, the new chief inspector of the Maardam police force, sets his team to work. But when the victim of a second, possibly related, killing is identified, Reinhart realizes that this is no ordinary investigation. In Hour of the Wolf, former chief inspector Van Veeteren—a legend now in retirement—is called upon to face his greatest trial yet, when someone close to him is found dead.
 
Van Veeteren's former colleagues, desperate for answers, struggle to decipher the clues to these appalling crimes. As the killer becomes increasingly unhinged and unpredictable, Van Veeteren is forced to reenter a world he left behind, and to avenge a death. Told with Håkan Nesser's trademark eye for detail, breakneck plotting, and gut-wrenching moral tension, Hour of the Wolf finds the Nordic noir superstar spinning one of his darkest tales yet.


From the Hardcover edition.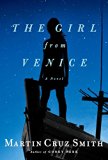 The Girl from Venice

by Martin Cruz Smith.

Hardcover, 320 pages.
ISBN-10: 1439140235
The highly anticipated new standalone novel from Martin Cruz Smith, whom The Washington Post has declared "that uncommon phenomenon: a popular and well-regarded crime novelist who is also a writer of real distinction," The Girl from Venice is a suspenseful World War II love story set against the beauty, mystery, and danger of occupied Venice.

Venice, 1945. The war may be waning, but the city known as La Serenissima is still occupied and the people of Italy fear the power of the Third Reich. One night, under a canopy of stars, a fisherman named Cenzo comes across a young woman's body floating in the lagoon and soon discovers that she is still alive and in trouble.

Born to a wealthy Jewish family, Giulia is on the run from the Wehrmacht SS. Cenzo chooses to protect Giulia rather than hand her over to the Nazis. This act of kindness leads them into the world of Partisans, random executions, the arts of forgery and high explosives, Mussolini's broken promises, the black market and gold, and, everywhere, the enigmatic maze of the Venice Lagoon.

The Girl from Venice is a thriller, a mystery, and a retelling of Italian history that will take your breath away. Most of all it is a love story.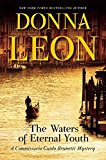 The Waters of Eternal Youth (Commissario Guido Brunetti Mystery)

by Donna Leon.

Hardcover, 256 pages.
ISBN-10: 0802124801
In Donna Leon's Commissario Guido Brunetti series, the Venetian inspector has been called on to investigate many things, from shocking to petty crimes. But in The Waters of Eternal Youth, the 25th novel in this celebrated series, Brunetti finds himself drawn into a case that may not be a case at all.

Fifteen years ago, a teenage girl fell into a canal late at night. Unable to swim, she went under and started to drown, only surviving thanks to a nearby man, an alcoholic, who heard her splashes and pulled her out, though not before she suffered irreparable brain damage that left her in a state of permanent childhood, unable to learn or mature. The drunk man claimed he saw her thrown into the canal by another man, but the following day he couldn't remember a thing.

Now, at a fundraising dinner for a Venetian charity, a wealthy and aristocratic patroness?the girl's grandmother?asks Brunetti if he will investigate. Brunetti's not sure what to do. If a crime was committed, it would surely have passed the statute of limitations. But out of a mixture of curiosity, pity, and a willingness to fulfill the wishes of a guilt-wracked older woman, who happens to be his mother-in-law's best friend, he agrees.

Brunetti soon finds himself unable to let the case rest, if indeed there is a case. Awash in the rhythms and concerns of contemporary Venetian life, from historical preservation, to housing, to new waves of African migrants, and the haunting story of a woman trapped in a damaged perpetual childhood, The Waters of Eternal Youth is another wonderful addition to this series.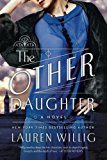 The Other Daughter: A Novel

by Lauren Willig.

Paperback, 320 pages.
ISBN-10: 125005642X
Raised in a poor yet genteel household, Rachel Woodley is working in France as a governess when she receives news that her mother has died, suddenly. Grief-stricken, she returns to the small town in England where she was raised to clear out the cottage...and finds a cutting from a London society magazine, with a photograph of her supposedly deceased father dated all of three month before. He's an earl, respected and influential, and he is standing with another daughter -- his legitimate daughter. Which makes Rachel...not legitimate. Everything she thought she knew about herself and her past -- even her very name -- is a lie.
Still reeling from the death of her mother, and furious at this betrayal, Rachel sets herself up in London under a new identity. There she insinuates herself into the party-going crowd of Bright Young Things, with a steely determination to unveil her father's perfidy and bring his -- and her half-sister's -- charmed world crashing down. Very soon, however, Rachel faces two unexpected snags: she finds that she genuinely likes her half-sister, Olivia, whose situation isn't as simple it appears; and that she might just be falling for her sister's fiancé...
From Lauren Willig, author of the New York Times Best Selling novel The Ashford Affair, comes The Other Daughter, a page-turner full of deceit, passion, and revenge.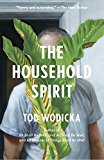 The Household Spirit: A Novel

by Tod Wodicka.

Paperback, 336 pages.
ISBN-10: 0307388646
Although they've lived side by side in the only two houses on Route 29 in rural upstate New York for over twenty years, Howie Jeffries—avid fisherman, accidental recluse—and Emily Phane—seemingly well-adjusted college student—have never actually spoken to each other. Both have their reasons: Howie is debilitatingly shy, and Emily has been hiding the fact that she suffers from a nighttime affliction that makes her terrified to go to sleep. But one day, when they least expect it, their worlds finally intersect. A most curious—and curiously funny—novel about two unlikely comrades-in-arms, The Household Spirit is a story about how little we know the people we see every day—and the depths and foibles of the human heart.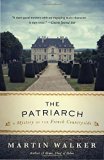 The Patriarch: A Mystery of the French Countryside (Bruno, Chief of Police Series)

by Martin Walker.

Paperback, 336 pages.
ISBN-10: 0804173516
Bruno Courrèges is thrilled when he receives an invitation to the lavish birthday celebration of his childhood hero, World War II flying ace Marco "the Patriarch" Desaix. But when the party ends in the death of one of Marco's longtime friends, Gilbert, it turns into another day on the job for St. Denis's chief of police. 

All signs point to a tragic accident, but Bruno isn't so sure, for there is more to the Desaix family's lives and loyalties than meets the eye. There's Victor, the Patriarch's son and Gilbert's sometimes rival, and Victor's seductive wife, Madeleine, whose roving eye intrigues Bruno even more than her fierce political ambitions. Not to mention the Patriarch himself—did his postwar Soviet ties intersect too closely with Gilbert's career in Cold War intelligence? As Bruno's entanglement with the Desaix family becomes more complicated, his inquiries into Gilbert's life will become a deadly threat to his own.
The Washingtons: George and Martha: Partners in Friendship and Love

by Flora Fraser.

Paperback, 464 pages.
ISBN-10: 0307474437
In these pages, acclaimed historian Flora Fraser unfurls the story of George and Martha, brilliantly narrating the lives of an extraordinarily dedicated, accomplished, and historic couple. When they married in colonial Virginia in 1759, he was an awkward but ambitious young officer, she, a graceful, wealthy young widow. They were devoted to one another, and George was as a father to Martha's children by her first husband. She endowed Washington with the confidence—and resources—that would aid him when elected commander-in-chief of the Continental army. During the war, Martha resolutely supported her husband, 'the General,' joining him every winter in headquarters; she was essential to his well-being and was a redoubtable, vastly admired figure.

After the American victory, George was elected our first president and Martha became an impeccable first First Lady. During his presidency, the two established the tenets and traditions of our highest office. This is the story of a pioneering partnership—and an enthralling narrative of our nation's emergence onto the world stage.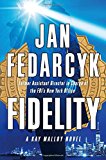 Fidelity (Kay Malloy)

by Jan Fedarcyk.

Hardcover, 320 pages.
ISBN-10: 1476733864
A gripping debut novel from "the FBI's First Lady" (Vanity Fair) Jan Fedarcyk, featuring a brilliant young Special Agent named Kay Malloy, whose assignment to the Counterintelligence Program in New York City has devastating consequences—both personal and professional.

Kay Malloy always knew hers would be a life of service. Following the tragic death of her humanitarian parents, Kay and her brother, Christopher, were raised in a world of wealth and culture by their godparents. With ambition and selflessness, Kay joins the FBI to honor her parent's legacy, even while Christopher's life grows increasingly aimless.

Paramilitary and male-dominated, the FBI could be an intimidating employer to anyone less confident, devoted, and insightful than Kay. But after early success in the Violent Crime Program in Baltimore she struggles working counterintelligence in New York. When Kay is assigned to investigate the loss of Russian government double agents, she sees this as her chance to prove herself. As pressure mounts and conflicting leads cloud the investigation, Kay discovers she must make the impossible choice between those she loves and the country she's sworn to protect.

Filled with vivid detail from retired FBI Special Agent Jan Fedarcyk, Fidelity is both a thrilling, authentic look into the workings of the FBI and the gripping story of one woman's fight to honor both love and duty.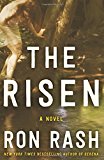 The Risen: A Novel

by Ron Rash.

Hardcover, 272 pages.
ISBN-10: 0062436317
"The Risen is an important novel — and an intriguing one — from one of our master storytellers. In its pages, the past rises up, haunting and chiding, demanding answers of us all." —The News & Observer
New York Times bestselling author Ron Rash demonstrates his superb narrative skills in this suspenseful and evocative tale of two brothers whose lives are altered irrevocably by the events of one long-ago summer, one bewitching young woman—and the secrets that could destroy their lives.
While swimming in a secluded creek on a hot Sunday in 1969, sixteen-year-old Eugene and his older brother, Bill, meet the entrancing Ligeia. A sexy, free-spirited redhead from Daytona Beach banished to their small North Carolina town, Ligeia entrances the brothers, especially Eugene, who is drawn to her raw sensuality and rebellious attitude. Eugene begins to move farther and farther away from his brother, the cautious and dutiful Bill, and when Ligeia vanishes as suddenly as she appeared, the growing rift between the two brothers becomes immutable.
Decades later, the once close brothers now lead completely different lives. Bill is a gifted and successful surgeon, and a paragon of the community, while Eugene, the town reprobate, is a failed writer and determined alcoholic. When a shocking reminder of the past unexpectedly surfaces, Eugene is plunged back into that fateful summer, and the girl he cannot forget.
The deeper Eugene delves into his memories, the closer he comes to finding the truth. But can Eugene's recollections be trusted? And will the truth set him free and offer salvation . . . or destroy his damaged life and everyone he loves?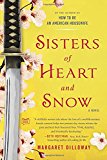 Sisters of Heart and Snow

by Margaret Dilloway.

Paperback, 416 pages.
ISBN-10: 0425279219
From the critically acclaimed and award-winning author of How to Be an American Housewife—the poignant story of estranged sisters reunited when a mysterious request from their ailing mother reveals a long-buried family secret.
 
Rachel and Drew Snow might be sisters, but their lives have followed completely different paths. Rachel is happily married but hasn't returned to her childhood home since her strict father kicked her out after an act of careless teenage rebellion. Drew, her younger sister, pursued a passion for music but longs for the stability that has always eluded her.
 
But when their deferential Japanese mother, Hikari, is diagnosed with dementia, the sisters come together to locate a particular book she asks for in a rare moment of lucidity. The book—an epic saga of female samurai in twelfth-century Japan—reveals truths about Drew and Rachel's relationship that ends up connecting them in ways that turn their differences into assets.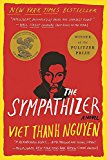 The Sympathizer: A Novel (Pulitzer Prize for Fiction)

by Viet Thanh Nguyen.

Paperback, 384 pages.
ISBN-10: 0802124941
The winner of the 2016 Pulitzer Prize for Fiction, as well as five other awards, The Sympathizer is the breakthrough novel of the year. With the pace and suspense of a thriller and prose that has been compared to Graham Greene and Saul Bellow, The Sympathizer is a sweeping epic of love and betrayal. The narrator, a communist double agent, is a ?man of two minds," a half-French, half-Vietnamese army captain who arranges to come to America after the Fall of Saigon, and while building a new life with other Vietnamese refugees in Los Angeles is secretly reporting back to his communist superiors in Vietnam. The Sympathizer is a blistering exploration of identity and America, a gripping espionage novel, and a powerful story of love and friendship.
The Passenger

by Lisa Lutz.

Hardcover, 320 pages.
ISBN-10: 1451686633
"Lutz develops riveting suspense by slowly revealing the events that first sent Tanya/Amelia on the run, while pouring threats on her gritty heroine's increasingly tenuous bids at survival. Binge-worthy fare, especially for those drawn to strong female protagonists" (Booklist, starred review).

From the author of the New York Times bestselling Spellman Files series, Lisa Lutz's latest blistering thriller is about a woman who creates and sheds new identities as she crisscrosses the country to escape her past: you'll want to buckle up for the ride!

In case you were wondering, I didn't do it. I didn't have anything to do with Frank's death. I don't have an alibi, so you'll have to take my word for it...

Forty-eight hours after leaving her husband's body at the base of the stairs, Tanya Dubois cashes in her credit cards, dyes her hair brown, demands a new name from a shadowy voice over the phone, and flees town. It's not the first time.

She meets Blue, a female bartender who recognizes the hunted look in a fugitive's eyes and offers her a place to stay. With dwindling choices, Tanya-now-Amelia accepts. An uneasy?and dangerous?alliance is born.

It's almost impossible to live off the grid today, but Amelia-now-Debra and Blue have the courage, the ingenuity, and the desperation, to try. Hopscotching from city to city, Debra especially is chased by a very dark secret…can she outrun her past?

With heart-stopping escapes and devious deceptions, The Passenger is an amazing psychological thriller about defining yourself while you pursue your path to survival. One thing is certain: the ride will leave you breathless.
The Bookseller: A Novel

by Cynthia Swanson.

Paperback, 368 pages.
ISBN-10: 0062333011
A provocative and hauntingly powerful debut novel reminiscent of Sliding Doors, The Bookseller follows a woman in the 1960s who must reconcile her reality with the tantalizing alternate world of her dreams.
Nothing is as permanent as it appears . . .
Denver, 1962: Kitty Miller has come to terms with her unconventional single life. She loves the bookshop she runs with her best friend, Frieda, and enjoys complete control over her day-to-day existence. She can come and go as she pleases, answering to no one. There was a man once, a doctor named Kevin, but it didn't quite work out the way Kitty had hoped.
Then the dreams begin.
Denver, 1963: Katharyn Andersson is married to Lars, the love of her life. They have beautiful children, an elegant home, and good friends. It's everything Kitty Miller once believed she wanted—but it only exists when she sleeps.
Convinced that these dreams are simply due to her overactive imagination, Kitty enjoys her nighttime forays into this alternate world. But with each visit, the more irresistibly real Katharyn's life becomes. Can she choose which life she wants? If so, what is the cost of staying Kitty, or becoming Katharyn?
As the lines between her worlds begin to blur, Kitty must figure out what is real and what is imagined. And how do we know where that boundary lies in our own lives?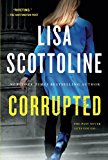 Corrupted: A Rosato & DiNunzio Novel

by Lisa Scottoline.

Paperback, 464 pages.
ISBN-10: 1250104610
Bennie Rosato the founder of the Rosato & DiNunzio law firm hides her big heart beneath her tough-as-nails exterior and she doesn't like to fail. Now, a case from her past shows her how differently things might have turned out. Thirteen years ago, Bennie Rosato took on Jason Leftavick, a twelve-year-old boy who was sent to a juvenile detention center after fighting a class bully. Bennie couldn't free Jason, and to this day it's the case that haunts her. Jason has grown up in and out of juvenile prison, and his adulthood hasn't been any easier. Bennie no longer represents those accused of murder, but when Jason is indicted for killing the same bully he fought with as a kid, she sees no choice but to represent him. She doesn't know whether or not to believe his claims of innocence, but she knows she owes him for past failures-of the law, of the juvenile justice system, and of herself. Forced to relive the darkest period of her life, Bennie will do everything in her power to get the truth, and justice.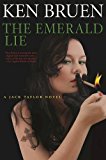 The Emerald Lie: A Jack Taylor Novel (Jack Taylor Novels)

by Ken Bruen.

Hardcover, 256 pages.
ISBN-10: 0802125468
Ken Bruen, the ?Godfather of the modern Irish crime novel" (Irish Independent), is beloved for his black humor, verse-like prose, and irascible protagonist Jack Taylor, an ex-cop who is as addicted to trouble as he is to Jameson, pills, and pop culture.

In The Emerald Lie, the latest terror to be visited upon the dark Galway streets arrives in a most unusual form: a Cambridge graduate who becomes murderous over split infinitives, dangling modifiers, and any other sign of bad grammar. Meanwhile, Jack is approached by a grieving father with a pocketful of cash on offer if Jack will help exact revenge on those responsible for his daughter's brutal rape and murder. Though hesitant to get involved, Jack agrees to get a read on the likely perpetrators. But Jack is soon derailed by the reappearance of Emily (previous alias: Emerald), the chameleon-like young woman who joined forces with Jack to take down her pedophile father in Green Hell and who remains passionate, clever, and utterly homicidal. She will use any sort of coercion to get Jack to conspire with her against the serial killer the Garda have nicknamed ?the Grammarian," but her most destructive obsession just might be Jack himself.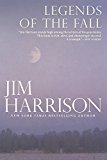 Legends of the Fall

by Jim Harrison.

Paperback, 288 pages.
ISBN-10: 0802126227
New York Times bestselling author Jim Harrison was one of America's most beloved and critically acclaimed writers. The classic Legends of the Fall is Harrison at his most memorable: a striking collection of novellas written with exceptional brilliance and a ferocious love of life.

The title novella, ?Legends of the Fall"?which was made into the film of the same name?is an epic, moving tale of three brothers fighting for justice in a world gone mad. Moving from the raw landscape of early twentieth-century Montana to the blood-drenched European battlefields of World War I and back again to Montana, Harrison's powerful story explores the theme of revenge and the actions to which people resort when their lives or goals are threatened, painting an unforgettable portrait of the twentieth-century man.

Also including the novellas ?Revenge" and ?The Man Who Gave Up His Name," Legends of the Fall confirms Jim Harrison's reputation as one of the finest American voices of his generation.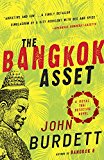 The Bangkok Asset: A Royal Thai Detective Novel (6)

by John Burdett.

Paperback, 320 pages.
ISBN-10: 0307474305
Royal Thai Police Detective Sonchai Jitpleecheep is called to investigate a crime scene in Bangkok—which quickly reveals itself to be anything but typical. For one thing, the victim has been beheaded in a bizarre manner, and for another, a message was left in blood. Then Sonchai is summoned to a river in the middle of the night to observe a spectacle that violates everything he holds dear as a Thai, as a Buddhist, and as a human being. A trail of breadcrumbs has been carefully laid out for him, but by whom? Sonchai's search for answers takes him deep into the Cambodian jungle, where he faces a conspiracy that may implicate the American CIA and the Chinese military—and discovers exactly how far a government will go to protect its worst secrets.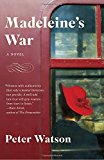 Madeleine's War

by Peter Watson.

Paperback, 384 pages.
ISBN-10: 1101873426
When Colonel Matthew Hammond was posted to the European theater during World War II, he sustained a serious injury on the front lines that cost him a lung. Now he is back in England, unable to fight, but continuing to serve his country by training new resistance fighters in SC2, a specialist sabotage outfit. One of the recruits under his tutelage is the spellbinding Madeleine Dirac, an exotic French-Canadian nurse. Despite protocols discouraging romance, they fall deeply in love.
        Matthew is torn about putting Madeleine's life in danger: he has mixed duty and pleasure before, with tragic results—his former lover, Celestine, was killed in an attempt to assassinate a Nazi doctor. But the Allies are mustering all their resources for crucial beach landings in Normandy, and Matthew knows his unit will be needed to parachute its agents in behind Nazi lines. Vivid and unforgettable, Madeleine's War is a gripping tale of love in wartime—and of men and women caught in the sweep of history.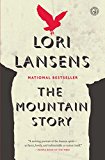 The Mountain Story: A Novel

by Lori Lansens.

Paperback, 336 pages.
ISBN-10: 1476786607
"Lori Lansens has created a heart-pounder of a book that is every bit as much of an emotional roller-coaster as an adventurous one" (New York Times bestselling author Jodi Picoult).

In New York Times bestselling author Lori Lansens' "moving portrait of the human spirit—as fierce, lovely, and indomitable as nature itself" (People, "Book of the Week"), Nola has decided to hike up a mountain to commemorate her wedding anniversary, the first since her beloved husband passed. Blonde, rail-thin Bridget is training for a triathalon. Vonn is working out her teenage rebellion at eight thousand feet, driven by family obligation and the urge to escape her mistakes. Still reeling from the tragic accident that robbed him of his best friend, Wolf Truly is the only experienced hiker in this group of four strangers but has come to the cliffs on his eighteenth birthday to end his life.

When a series of missteps strands them together in the wilderness, these four broken souls soon realize that their only defense against the brutality of nature is one another. As one day without rescue spirals dramatically into the next, and misadventure turns to nightmare, they begin to form an inextricable bond, pushing themselves and one another further than they ever could have dreamed possible. The three who make it home alive will be forever changed by their harrowing days on the mountain.

Braving a landscape both unforgivingly harsh and breathtakingly beautiful, Nola, Bridget, Vonn, and Wolf find themselves faced with an impossible question: How much will they sacrifice for a stranger? The Mountain Story is a fast-paced, suspenseful, and a gorgeous tribute to the resilience of the human spirit. "Your heart will be in your throat," says Helen Simonson, New York Times bestselling author of Major Pettigrew's Last Stand.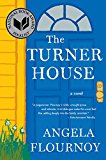 The Turner House

by Angela Flournoy.

Paperback, 352 pages.
ISBN-10: 0544705165
"Flournoy's knockout debut is one of those books that should, by rights, be described as the Great American Novel." — NPR
 
A New York Times Notable Book
 
Named a Best Book of the Year by
O, The Oprah Magazine
*
Entertainment Weekly
* NPR *
Essence
*
Men's Journal
*
Buzzfeed
* Bustle *
Time Out
*
Denver Post
*
Publishers Weekly
*
Kirkus Reviews
*
BookPage
*
Literary Hub * Kobo
*
The Week
"A page-turner. Richly wrought prose and intimate, vivid dialogue. A–." —
Entertainment Weekly
For over fifty years the Turners have lived on Yarrow Street. Their house has seen thirteen children get grown and gone—and some return; it has seen the arrival of grandchildren, the fall of Detroit's East Side, and the loss of a father. But when their powerful mother falls ill, the Turners are called home to decide their house's fate and to reckon with how their past haunts—and shapes—their future.
The Turner House
is a striking examination of the price we pay for our dreams, and the ways in which our families bring us home.  
"An epic that feels deeply personal . . . Flournoy's finely tuned empathy infuses her characters with a radiant humanity." —
O, The Oprah Magazine
"In this assured and memorable novel, [Flournoy] provides the feeling of knowing a family from the inside out, as we would wish to know our own." —
New York Times Book Review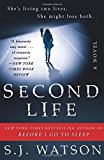 Second Life: A Novel

by S. J. Watson.

Paperback, 416 pages.
ISBN-10: 0062060597
From the New York Times bestselling author of Before I Go to Sleep, a sensational new psychological thriller about a woman with a secret identity that threatens to destroy her.
How well can you really know another person? How far would you go to find the truth about someone you love?
When Julia learns that her sister has been violently murdered, she must uncover why. But Julia's quest quickly evolves into an alluring exploration of own darkest sensual desires. Becoming involved with a dangerous stranger online, she's losing herself . . . losing control . . . perhaps losing everything. Her search for answers will jeopardize her marriage, her family, and her life.
A tense and unrelenting novel that explores the secret lives people lead—and the dark places in which they can find themselves—Second Life is a masterwork of suspense from the acclaimed S. J. Watson.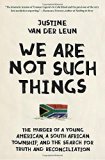 We Are Not Such Things: The Murder of a Young American, a South African Township, and the Search for Truth and Reconciliation

by Justine van der Leun.

Hardcover, 544 pages.
ISBN-10: 0812994507
A gripping investigation in the vein of the podcast Serial—a summer nonfiction pick by Entertainment Weekly and The Wall Street Journal

Justine van der Leun reopens the murder of a young American woman in South Africa, an iconic case that calls into question our understanding of truth and reconciliation, loyalty, justice, race, and class.

"Timely . . . gripping, explosive . . . the kind of obsessive forensic investigation—of the clues, and into the soul of society—that is the legacy of highbrow sleuths from Truman Capote to Janet Malcolm."—The New York Times Book Review

"A masterpiece of reported nonfiction . . . Justine van der Leun's account of a South African murder is destined to be a classic."—Newsday

The story of Amy Biehl is well known in South Africa: The twenty-six-year-old white American Fulbright scholar was brutally murdered on August 25, 1993, during the final, fiery days of apartheid by a mob of young black men in a township outside Cape Town. Her parents' forgiveness of two of her killers became a symbol of the Truth and Reconciliation process in South Africa. Justine van der Leun decided to introduce the story to an American audience. But as she delved into the case, the prevailing narrative started to unravel. Why didn't the eyewitness reports agree on who killed Amy Biehl? Were the men convicted of the murder actually responsible for her death? And then van der Leun stumbled upon another brutal crime committed on the same day, in the very same area. The true story of Amy Biehl's death, it turned out, was not only a story of forgiveness but a reflection of the complicated history of a troubled country.

We Are Not Such Things is the result of van der Leun's four-year investigation into this strange, knotted tale of injustice, violence, and compassion. The bizarre twists and turns of this case and its aftermath—and the story that emerges of what happened on that fateful day in 1993 and in the decades that followed—come together in an unsparing account of life in South Africa today. Van der Leun immerses herself in the lives of her subjects and paints a stark, moving portrait of a township and its residents. We come to understand that the issues at the heart of her investigation are universal in scope and powerful in resonance. We Are Not Such Things reveals how reconciliation is impossible without an acknowledgment of the past, a lesson as relevant to America today as to a South Africa still struggling with the long shadow of its history.

Praise for We Are Not Such Things

"[Van der] Leun probes the characterization of [Amy] Biehl as a martyr to the cause of black South African liberation, and examines the murder, the trials, and the afterlives of witnesses, detectives, and the accused. She displays exquisite insights into the inner lives of those involved, the erasure of shameful histories, and the stresses of absolution without accountability."—The New Yorker

"Moving . . . a very necessary and occasionally confounding account of a small slice of post-apartheid, post-Mandela South Africa, a country that has largely been forgotten in the international maelstrom of terrorism and mass migration. It is a story of frustrated expectations, broken dreams, endemic greed and corruption, but also indomitable human spirit, told against the backdrop of one of the world's most beautiful natural settings."—Minneapolis Star Tribune

"Unforgettable . . . a gripping narrative that examines the messiness of truth, the illusory nature of reconciliation, [and] the all too often false promise of justice."—The Boston Globe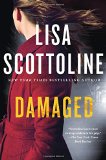 Damaged: A Novel (A Rosato & DiNunzio Novel)

by Lisa Scottoline.

Hardcover, 416 pages.
ISBN-10: 1250099625
"Scottoline writes riveting thrillers that keep me up all night, with plots that twist and turn." –Harlan Coben
One boy. One lawyer. One chance for justice.
Ten-year-old Patrick O'Brien is a natural target at school. Shy, dyslexic, and small for his age, he tries to hide his first-grade reading level from everyone: from his classmates, from the grandfather who cares for him, and from the teachers who are supposed to help him. But the real trouble begins when Patrick is accused of attacking a school aide. The aide promptly quits and sues the boy, his family, and the school district. Patrick's grandfather turns to the law firm of Rosato & DiNunzio for help and Mary DiNunzio is on the case. Soon Mary becomes Patrick's true champion and his only hope for security and justice. But there is more to the story than meets the eye and Patrick might be more troubled than he seems. With twists at every turn and secrets about the family coming to light, Mary DiNunzio might have found the case that can make her a true protector, or break her heart...
With Lisa Scottoline's trademark emotional depth and fast-paced action, Damaged will have readers riveted to the last page as they root for the beloved characters and their fight for justice.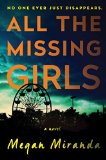 All the Missing Girls: A Novel

by Megan Miranda.

Hardcover, 384 pages.
ISBN-10: 1501107968
***A NATIONAL BESTSELLER***

A New York Times Book Review "Editors' Choice"
Entertainment Weekly — Thriller Round-Up
The Wall Street Journal — 5 Killer Books for 2016
Hollywood Reporter — Hot Summer Books…16 Must Reads

"Both [Gillian] Flynn's and Miranda's main characters also reclaim the right of female characters to be more than victim or femme fatale… All the Missing Girls is set to become one of the best books of 2016."
— Los Angeles Review of Books

"Extremely interesting…a novel that will probably be called Hitchcockian."
—The New York Times Book Review

"Are you paying attention? You'll need to be; this thriller will test your brain with its reverse chronological structure, and it's a page-turner to boot."
—Elle

Like the spellbinding psychological suspense in The Girl on the Train and Luckiest Girl Alive, Megan Miranda's novel is a nail-biting, breathtaking story about the disappearances of two young women—a decade apart—told in reverse.

It's been ten years since Nicolette Farrell left her rural hometown after her best friend, Corinne, disappeared from Cooley Ridge without a trace. Back again to tie up loose ends and care for her ailing father, Nic is soon plunged into a shocking drama that reawakens Corinne's case and breaks open old wounds long since stitched.

The decade-old investigation focused on Nic, her brother Daniel, boyfriend Tyler, and Corinne's boyfriend Jackson. Since then, only Nic has left Cooley Ridge. Daniel and his wife, Laura, are expecting a baby; Jackson works at the town bar; and Tyler is dating Annaleise Carter, Nic's younger neighbor and the group's alibi the night Corinne disappeared. Then, within days of Nic's return, Annaleise goes missing.

Told backwards—Day 15 to Day 1—from the time Annaleise goes missing, Nic works to unravel the truth about her younger neighbor's disappearance, revealing shocking truths about her friends, her family, and what really happened to Corinne that night ten years ago.

Like nothing you've ever read before, All the Missing Girls delivers in all the right ways. With twists and turns that lead down dark alleys and dead ends, you may think you're walking a familiar path, but then Megan Miranda turns it all upside down and inside out and leaves us wondering just how far we would be willing to go to protect those we love.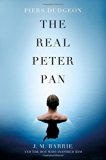 The Real Peter Pan: J. M. Barrie and the Boy Who Inspired Him

by Piers Dudgeon.

Hardcover, 416 pages.
ISBN-10: 1250087791
The world has long been captivated by the story of Peter Pan and the countless movies, plays, musicals, and books that retell the story of Peter, Wendy, and the Lost Boys. Now, in this revealing behind-the-scenes book, author Piers Dudgeon examines the fascinating and complex relationships among Peter Pan's creator, J.M. Barrie, and the family of boys who inspired his work.
After meeting the Llewelyn Davies family in London's Kensington Garden, Barrie struck up an intense friendship with the children and their parents. The innocence of Michael, the fourth of five brothers, went on to influence the creation of Barrie's most famous character, Peter Pan. Barrie was so close to the Llewelyn Davies family that he became trustee and guardian to the boys following the deaths of their parents. Although the relationship between the boys and Barrie (and particularly between Barrie and Michael) was enduring, it was punctuated by the fiercest of tragedies. Throughout the heart-rending saga of Barrie's involvement with the Llewelyn Davies brothers, it is the figure of Michael, the most original and inspirational of their number, and yet also the one whose fate is most pitiable, that stands out.
The Real Peter Pan is a captivating true story of childhood, friendship, war, love, and regret.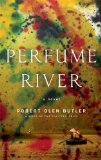 Perfume River: A Novel

by Robert Olen Butler.

Hardcover, 272 pages.
ISBN-10: 0802125751
From one of America's most important writers, Perfume River is an exquisite novel that examines family ties and the legacy of the Vietnam War through the portrait of a single North Florida family.

Robert Quinlan is a seventy-year-old historian, teaching at Florida State University, where his wife Darla is also tenured. Their marriage, forged in the fervor of anti-Vietnam-war protests, now bears the fractures of time, both personal and historical, with the couple trapped in an existence of morning coffee and solitary jogging and separate offices. For Robert and Darla, the cracks remain under the surface, whereas the divisions in Robert's own family are more apparent: he has almost no relationship with his brother Jimmy, who became estranged from the family as the Vietnam War intensified. Robert and Jimmy's father, a veteran of WWII, is coming to the end of his life, and aftershocks of war ripple across their lives once again, when Jimmy refuses to appear at his father's bedside. And an unstable homeless man whom Robert at first takes to be a fellow Vietnam veteran turns out to have a deep impact not just on Robert, but on his entire family.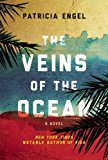 The Veins of the Ocean: A Novel

by Patricia Engel.

Hardcover, 320 pages.
ISBN-10: 0802124895
?Engel has an eye for detail. She knows how to drown the reader in a sense of enchantment... She writes exquisite moments."?Roxane Gay, The Nation

Reina Castillo is the alluring young woman whose beloved brother is serving a death sentence for a crime that shocked the community, throwing a baby off a bridge?a crime for which Reina secretly blames herself. With her brother's death, though devastated and in mourning, Reina is finally released from her prison vigil. Seeking anonymity, she moves to a sleepy town in the Florida Keys where she meets Nesto Cadena, a recently exiled Cuban awaiting with hope the arrival of the children he left behind in Havana. Through Nesto's love of the sea and capacity for faith, Reina comes to understand her own connections to the life-giving and destructive forces of the ocean that surrounds her as well as its role in her family's troubled history, and in their companionship, begins to find freedom from the burden of guilt she carries for her brother's crime.

Set in the vibrant coastal and Caribbean communities of Miami, the Florida Keys, Havana, Cuba, and Cartagena, Colombia, with The Veins of the Ocean Patricia Engel delivers a profound and riveting Pan-American story of fractured lives finding solace and redemption in the beauty and power of the natural world, and in one another.

Girls on Fire: A Novel

by Robin Wasserman.

Hardcover, 368 pages.
ISBN-10: 0062415484
On Halloween, 1991, a popular high school basketball star ventures into the woods near Battle Creek, Pennsylvania, and disappears. Three days later, he's found with a bullet in his head and a gun in his hand—a discovery that sends tremors through this conservative community, already unnerved by growing rumors of Satanic worship in the region.
In the wake of this incident, bright but lonely Hannah Dexter is befriended by Lacey Champlain, a dark-eyed, Cobain-worshiping bad influence in lip gloss and Doc Martens. The charismatic, seductive Lacey forges a fast, intimate bond with the impressionable Dex, making her over in her own image and unleashing a fierce defiance that neither girl expected. But as Lacey gradually lures Dex away from her safe life into a feverish spiral of obsession, rebellion, and ever greater risk, an unwelcome figure appears on the horizon—and Lacey's secret history collides with Dex's worst nightmare.
By turns a shocking story of love and violence and an addictive portrait of the intoxication of female friendship, set against the unsettled backdrop of a town gripped by moral panic, Girls on Fire is an unflinching and unforgettable snapshot of girlhood: girls lost and found, girls strong and weak, girls who burn bright and brighter—and some who flicker away.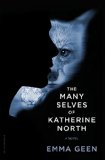 The Many Selves of Katherine North

by Emma Geen.

Hardcover, 368 pages.
ISBN-10: 163286021X
When we first meet Kit, she's a fox.
Nineteen-year-old Kit works for the research department of Shen Corporation as a phenomenaut. She's been "jumping"--projecting her consciousness, through a neurological interface--into the bodies of lab-grown animals made for the purpose of research for seven years, which is longer than anyone else at ShenCorp, and longer than any of the scientists thought possible. She experiences a multitude of other lives--fighting and fleeing as predator and prey, as mammal, bird, and reptile--in the hope that her work will help humans better understand the other species living alongside them.
Her closest friend is Buckley, her Neuro--the computer engineer who guides a phenomenaut through consciousness projection. His is the voice, therefore, that's always in Kit's head and is the thread of continuity that connects her to the human world when she's an animal. But when ShenCorp's mission takes a more commercial--and ominous--turn, Kit is no longer sure of her safety. Propelling the reader into the bodies of the other creatures that share our world, The Many Selves of Katherine North takes place in the near future but shows us a dazzling world far, far from the realm of our experience.
All Stories Are Love Stories: A Novel

by Elizabeth Percer.

Hardcover, 368 pages.
ISBN-10: 006227595X
In this thoughtful, mesmerizing tale with echoes of Station Eleven, the author of An Uncommon Education follows a group of survivors thrown together in the aftermath of two major earthquakes that strike San Francisco within an hour of each other—an achingly beautiful and lyrical novel about the power of nature, the resilience of the human spirit, and the enduring strength of love.
On Valentine's Day, two major earthquakes strike San Francisco within the same hour, devastating the city and its primary entry points, sparking fires throughout, and leaving its residents without power, gas, or water.
Among the disparate survivors whose fates will become intertwined are Max, a man who began the day with birthday celebrations tinged with regret; Vashti, a young woman who has already buried three of the people she loved most . . . but cannot forgot Max, the one man who got away; and Gene, a Stanford geologist who knows far too much about the terrifying earthquakes that have damaged this beautiful city and irrevocably changed the course of their lives.
As day turns to night and fires burn across the city, Max and Vashti—trapped beneath the rubble of the collapsed Nob Hill Masonic Auditorium—must confront each other and face the truth about their past, while Gene embarks on a frantic search through the realization of his worst nightmares to find his way back to his ailing lover and their home.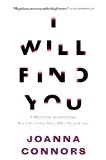 I Will Find You: A Reporter Investigates the Life of the Man Who Raped Her

by Joanna Connors.

Hardcover, 272 pages.
ISBN-10: 0802122604
?This is it. My rape. I knew it was coming. Every woman knows. And now here it is. My turn."

When Joanna Connors was thirty years old on assignment for the Cleveland Plain Dealer to review a play at a college theater, she was held at knife point and raped by a stranger who had grown up five miles away from her. Once her assailant was caught and sentenced, Joanna never spoke of the trauma again, until 21 years later when her daughter was about to go to college. She resolved then to tell her children about her own rape so they could learn and protect themselves, and she began to realize that the man who assaulted her was one of the formative people in her life.

Setting out to uncover the story of her attacker, Connors embarked on a journey to find out who he was, where he came from, who his friends were and what his life was like. What she discovers stretches beyond one violent man's story and back into her own, interweaving a narrative about strength and survival with one about rape culture and violence in America.

I Will Find You is a brave, timely consideration of race, class, education and the families that shape who we become, by a reporter and a survivor.