Choose Your Free Book!
Winners of special promotions such as the Christmas Wordplay will be able to choose the books of their choice from the list of currently available books. Below is a list of books available at this time, which changes as books are selected and new books are added.
This list is updated in real time - all books shown are currently available.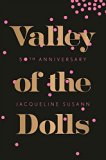 Valley of the Dolls 50th Anniversary Edition

by Jacqueline Susann.

Paperback, 496 pages.
ISBN-10: 0802125344
The 50th Anniversary Edition of Jacqueline Susann's All-Time Pop-Culture Classic

The perfect gift for any Valley fan or your favorite Doll, featuring a new cover design ? introduction by Simon Doonan ? never-before-seen archival material ? an essay from Jackie, ?My Book Is Not Dirty!"

At a time when women were destined to become housewives, Jacqueline Susann let us dream. Anne, Neely, and Jennifer become best friends as struggling young women in New York City trying to make their mark. Eventually, they climb their way to the top of the entertainment industry only to find that there's no place left to go but down, into the Valley of the Dolls.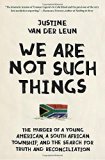 We Are Not Such Things: The Murder of a Young American, a South African Township, and the Search for Truth and Reconciliation

by Justine van der Leun.

Hardcover, 544 pages.
ISBN-10: 0812994507
A gripping investigation in the vein of the podcast Serial—a summer nonfiction pick by Entertainment Weekly and The Wall Street Journal

Justine van der Leun reopens the murder of a young American woman in South Africa, an iconic case that calls into question our understanding of truth and reconciliation, loyalty, justice, race, and class.

"Timely . . . gripping, explosive . . . the kind of obsessive forensic investigation—of the clues, and into the soul of society—that is the legacy of highbrow sleuths from Truman Capote to Janet Malcolm."—The New York Times Book Review

"A masterpiece of reported nonfiction . . . Justine van der Leun's account of a South African murder is destined to be a classic."—Newsday

The story of Amy Biehl is well known in South Africa: The twenty-six-year-old white American Fulbright scholar was brutally murdered on August 25, 1993, during the final, fiery days of apartheid by a mob of young black men in a township outside Cape Town. Her parents' forgiveness of two of her killers became a symbol of the Truth and Reconciliation process in South Africa. Justine van der Leun decided to introduce the story to an American audience. But as she delved into the case, the prevailing narrative started to unravel. Why didn't the eyewitness reports agree on who killed Amy Biehl? Were the men convicted of the murder actually responsible for her death? And then van der Leun stumbled upon another brutal crime committed on the same day, in the very same area. The true story of Amy Biehl's death, it turned out, was not only a story of forgiveness but a reflection of the complicated history of a troubled country.

We Are Not Such Things is the result of van der Leun's four-year investigation into this strange, knotted tale of injustice, violence, and compassion. The bizarre twists and turns of this case and its aftermath—and the story that emerges of what happened on that fateful day in 1993 and in the decades that followed—come together in an unsparing account of life in South Africa today. Van der Leun immerses herself in the lives of her subjects and paints a stark, moving portrait of a township and its residents. We come to understand that the issues at the heart of her investigation are universal in scope and powerful in resonance. We Are Not Such Things reveals how reconciliation is impossible without an acknowledgment of the past, a lesson as relevant to America today as to a South Africa still struggling with the long shadow of its history.

Praise for We Are Not Such Things

"[Van der] Leun probes the characterization of [Amy] Biehl as a martyr to the cause of black South African liberation, and examines the murder, the trials, and the afterlives of witnesses, detectives, and the accused. She displays exquisite insights into the inner lives of those involved, the erasure of shameful histories, and the stresses of absolution without accountability."—The New Yorker

"Moving . . . a very necessary and occasionally confounding account of a small slice of post-apartheid, post-Mandela South Africa, a country that has largely been forgotten in the international maelstrom of terrorism and mass migration. It is a story of frustrated expectations, broken dreams, endemic greed and corruption, but also indomitable human spirit, told against the backdrop of one of the world's most beautiful natural settings."—Minneapolis Star Tribune

"Unforgettable . . . a gripping narrative that examines the messiness of truth, the illusory nature of reconciliation, [and] the all too often false promise of justice."—The Boston Globe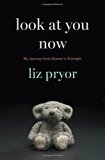 Look at You Now: My Journey from Shame to Strength

by Liz Pryor.

Hardcover, 272 pages.
ISBN-10: 0812998006
For readers of Orange Is the New Black and The Glass Castle, a riveting memoir about a lifelong secret and a girl finding strength in the most unlikely place

In 1979, Liz Pryor is a seventeen-year-old girl from a good family in the wealthy Chicago suburbs. Halfway through her senior year of high school, she discovers that she is pregnant—a fact her parents are determined to keep a secret from her friends, siblings, and community forever. One snowy January day, after driving across three states, her mother drops her off at what Liz thinks is a Catholic home for unwed mothers—but which is, in truth, a locked government-run facility for delinquent and impoverished pregnant teenage girls.

In the cement-block residence, Liz is alone and terrified, a fish out of water—a girl from a privileged, sheltered background living amid tough, street-savvy girls who come from the foster care system or juvenile detention. But over the next six months, isolated and in involuntary hiding from everyone she knows, Liz develops a surprising bond with the other girls and begins to question everything she once held true. Told with tenderness, humor, and an open heart, Look at You Now is a deeply moving story about the most vulnerable moments in our lives—and how a willingness to trust ourselves can permanently change who we are and how we see the world.

Praise for Look at You Now

"A funny, tender and brave coming-of-age tale."—People

"A poignant, often funny reminder that we learn who we are when we're at our most challenged."—Good Housekeeping

"Engrossing . . . Readers will swiftly be drawn into the author's compassionate retelling of her teen pregnancy—her fear, shame, regret, joy, and even her forgiveness of her parents for sending her away. This coming-of-age memoir is authentic and unforgettable."—Publishers Weekly

"[Liz] Pryor's refusal to bury the truth of her experiences is the greatest strength of her book. Her honesty about a youthful error and desire to let that honesty define the rest of her life are both uplifting and inspiring. An unsentimental yet moving coming-of-age memoir."—Kirkus Reviews

"Pryor has vivid memories of her time in the facility, and her straightforward, unvarnished narrative, written as if by her seventeen-year-old self, rings true. Her story is well worth sharing."—Booklist

"I started reading this book thinking it was a compelling, honest, sometimes funny, sometimes poignant look at the world of teenage pregnancy, and knowing it would offer an inside look at the places where girls used to be hidden away until their babies came. I finished it damp-eyed and understanding that Look at You Now is much more than that. It is a story about how family dynamics work. It is about how wrenching it is to give away something born of your flesh, even if you know it's the right decision. It's about how much we can learn from people very much different from us. Most of all, it is a subtle, graceful story about how sometimes the worst things in our lives work best to shape our characters into something shining and true, something that will serve us for the rest of our lives."—Elizabeth Berg, author of The Dream Lover

"Liz Pryor's story is shocking, moving, riveting, and, ultimately, inspiring. She writes like a natural, can balance humor and sorrow perfectly, and in Look at You Now, has written a pitch-perfect memoir."—Darin Strauss, author of Half a Life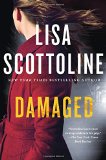 Damaged: A Novel (A Rosato & DiNunzio Novel)

by Lisa Scottoline.

Hardcover, 416 pages.
ISBN-10: 1250099625
"Scottoline writes riveting thrillers that keep me up all night, with plots that twist and turn." –Harlan Coben
One boy. One lawyer. One chance for justice.
Ten-year-old Patrick O'Brien is a natural target at school. Shy, dyslexic, and small for his age, he tries to hide his first-grade reading level from everyone: from his classmates, from the grandfather who cares for him, and from the teachers who are supposed to help him. But the real trouble begins when Patrick is accused of attacking a school aide. The aide promptly quits and sues the boy, his family, and the school district. Patrick's grandfather turns to the law firm of Rosato & DiNunzio for help and Mary DiNunzio is on the case. Soon Mary becomes Patrick's true champion and his only hope for security and justice. But there is more to the story than meets the eye and Patrick might be more troubled than he seems. With twists at every turn and secrets about the family coming to light, Mary DiNunzio might have found the case that can make her a true protector, or break her heart...
With Lisa Scottoline's trademark emotional depth and fast-paced action, Damaged will have readers riveted to the last page as they root for the beloved characters and their fight for justice.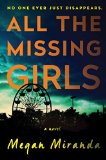 All the Missing Girls: A Novel

by Megan Miranda.

Hardcover, 384 pages.
ISBN-10: 1501107968
***A NATIONAL BESTSELLER***

A New York Times Book Review "Editors' Choice"
Entertainment Weekly — Thriller Round-Up
The Wall Street Journal — 5 Killer Books for 2016
Hollywood Reporter — Hot Summer Books…16 Must Reads

"Both [Gillian] Flynn's and Miranda's main characters also reclaim the right of female characters to be more than victim or femme fatale… All the Missing Girls is set to become one of the best books of 2016."
— Los Angeles Review of Books

"Extremely interesting…a novel that will probably be called Hitchcockian."
—The New York Times Book Review

"Are you paying attention? You'll need to be; this thriller will test your brain with its reverse chronological structure, and it's a page-turner to boot."
—Elle

Like the spellbinding psychological suspense in The Girl on the Train and Luckiest Girl Alive, Megan Miranda's novel is a nail-biting, breathtaking story about the disappearances of two young women—a decade apart—told in reverse.

It's been ten years since Nicolette Farrell left her rural hometown after her best friend, Corinne, disappeared from Cooley Ridge without a trace. Back again to tie up loose ends and care for her ailing father, Nic is soon plunged into a shocking drama that reawakens Corinne's case and breaks open old wounds long since stitched.

The decade-old investigation focused on Nic, her brother Daniel, boyfriend Tyler, and Corinne's boyfriend Jackson. Since then, only Nic has left Cooley Ridge. Daniel and his wife, Laura, are expecting a baby; Jackson works at the town bar; and Tyler is dating Annaleise Carter, Nic's younger neighbor and the group's alibi the night Corinne disappeared. Then, within days of Nic's return, Annaleise goes missing.

Told backwards—Day 15 to Day 1—from the time Annaleise goes missing, Nic works to unravel the truth about her younger neighbor's disappearance, revealing shocking truths about her friends, her family, and what really happened to Corinne that night ten years ago.

Like nothing you've ever read before, All the Missing Girls delivers in all the right ways. With twists and turns that lead down dark alleys and dead ends, you may think you're walking a familiar path, but then Megan Miranda turns it all upside down and inside out and leaves us wondering just how far we would be willing to go to protect those we love.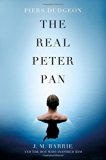 The Real Peter Pan: J. M. Barrie and the Boy Who Inspired Him

by Piers Dudgeon.

Hardcover, 416 pages.
ISBN-10: 1250087791
The world has long been captivated by the story of Peter Pan and the countless movies, plays, musicals, and books that retell the story of Peter, Wendy, and the Lost Boys. Now, in this revealing behind-the-scenes book, author Piers Dudgeon examines the fascinating and complex relationships among Peter Pan's creator, J.M. Barrie, and the family of boys who inspired his work.
After meeting the Llewelyn Davies family in London's Kensington Garden, Barrie struck up an intense friendship with the children and their parents. The innocence of Michael, the fourth of five brothers, went on to influence the creation of Barrie's most famous character, Peter Pan. Barrie was so close to the Llewelyn Davies family that he became trustee and guardian to the boys following the deaths of their parents. Although the relationship between the boys and Barrie (and particularly between Barrie and Michael) was enduring, it was punctuated by the fiercest of tragedies. Throughout the heart-rending saga of Barrie's involvement with the Llewelyn Davies brothers, it is the figure of Michael, the most original and inspirational of their number, and yet also the one whose fate is most pitiable, that stands out.
The Real Peter Pan is a captivating true story of childhood, friendship, war, love, and regret.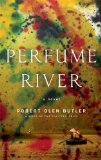 Perfume River: A Novel

by Robert Olen Butler.

Hardcover, 272 pages.
ISBN-10: 0802125751
From one of America's most important writers, Perfume River is an exquisite novel that examines family ties and the legacy of the Vietnam War through the portrait of a single North Florida family.

Robert Quinlan is a seventy-year-old historian, teaching at Florida State University, where his wife Darla is also tenured. Their marriage, forged in the fervor of anti-Vietnam-war protests, now bears the fractures of time, both personal and historical, with the couple trapped in an existence of morning coffee and solitary jogging and separate offices. For Robert and Darla, the cracks remain under the surface, whereas the divisions in Robert's own family are more apparent: he has almost no relationship with his brother Jimmy, who became estranged from the family as the Vietnam War intensified. Robert and Jimmy's father, a veteran of WWII, is coming to the end of his life, and aftershocks of war ripple across their lives once again, when Jimmy refuses to appear at his father's bedside. And an unstable homeless man whom Robert at first takes to be a fellow Vietnam veteran turns out to have a deep impact not just on Robert, but on his entire family.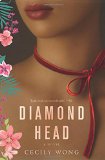 Diamond Head: A Novel

by Cecily Wong.

Paperback, 336 pages.
ISBN-10: 0062345443
A sweeping debut spanning from China to Hawaii that follows four generations of a wealthy shipping family whose rise and decline is riddled with secrets and tragic love—from a young, powerful new voice in fiction.
At the turn of the nineteenth century, Frank Leong, a fabulously wealthy shipping industrialist, moves his family from China to the island of Oahu. But something ancient follows the Leongs to Hawaii, haunting them. The parable of the red string of fate, the cord that binds one intended beloved to her perfect match, also punishes for mistakes in love, passing a destructive knot down the family line.
When Frank Leong is murdered, his family is thrown into a perilous downward spiral. Left to rebuild in their patriarch's shadow, the surviving members of the Leong family try their hand at a new, ordinary life, vowing to bury their gilded past. Still, the island continues to whisper—fragmented pieces of truth and chatter, until a letter arrives two decades later, carrying a confession that shatters the family even further.
Now the Leongs' survival rests with young Theresa, Frank Leong's only grandchild, eighteen and pregnant, the heir apparent to her ancestors' punishing knots.
Told through the eyes of the Leong's secret-keeping daughters and wives and spanning The Boxer Rebellion to Pearl Harbor to 1960s Hawaii, Diamond Head is a breathtakingly powerful tale of tragic love, shocking lies, poignant compromise, aching loss, heroic acts of sacrifice and, miraculous hope.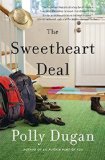 The Sweetheart Deal

by Polly Dugan.

Paperback, 320 pages.
ISBN-10: 031632034X
A widow and her husband's best friend fall in love, but even if it's what the husband wanted, is it real?

Firefighter Leo McGeary has always joked that, in the event of his death, he wants Garrett, his best friend and a consummate bachelor, to marry his wife, Audrey. One drunken New Year's Eve, he goes so far as to make Garrett promise to do so. Twelve years later, Leo dies in a freak skiing accident. Within hours, Garrett quits his job and purchases a one-way ticket to Oregon to be with Leo's family. As Audrey learns to navigate life as a widow and a single parent, her feelings for Garrett become more than platonic, and he begins to fall for her, too. But when she learns of the drunken pact made long ago, the promise that brought Garrett into her world becomes the obstacle to his remaining in it.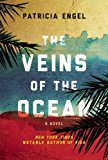 The Veins of the Ocean: A Novel

by Patricia Engel.

Hardcover, 320 pages.
ISBN-10: 0802124895
?Engel has an eye for detail. She knows how to drown the reader in a sense of enchantment... She writes exquisite moments."?Roxane Gay, The Nation

Reina Castillo is the alluring young woman whose beloved brother is serving a death sentence for a crime that shocked the community, throwing a baby off a bridge?a crime for which Reina secretly blames herself. With her brother's death, though devastated and in mourning, Reina is finally released from her prison vigil. Seeking anonymity, she moves to a sleepy town in the Florida Keys where she meets Nesto Cadena, a recently exiled Cuban awaiting with hope the arrival of the children he left behind in Havana. Through Nesto's love of the sea and capacity for faith, Reina comes to understand her own connections to the life-giving and destructive forces of the ocean that surrounds her as well as its role in her family's troubled history, and in their companionship, begins to find freedom from the burden of guilt she carries for her brother's crime.

Set in the vibrant coastal and Caribbean communities of Miami, the Florida Keys, Havana, Cuba, and Cartagena, Colombia, with The Veins of the Ocean Patricia Engel delivers a profound and riveting Pan-American story of fractured lives finding solace and redemption in the beauty and power of the natural world, and in one another.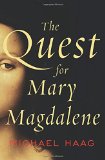 The Quest for Mary Magdalene

by Michael Haag.

Paperback, 336 pages.
ISBN-10: 0062059769
From Michael Haag, the international bestselling author of The Templars: The History & the Myth and The Tragedy of the Templars, comes a fascinating account of one of the most mysterious and controversial figures in religious history.
Mary Magdalene is a potent and enigmatic figure. In the gospels she finances Jesus' mission in Galilee and is the only person with Jesus at his crucifixion, burial and resurrection—the critical moments that define his purpose and give rise to a new religion.
Yet in the sixth century Mary Magdalene fell foul of a profound argument in which the established, ritualized and hierarchical Church required that God be worshipped through itself, whereas everything about Mary Magdalene suggests a more immediate and personal experience of the divine. Pope Gregory reduced Mary Magdalene from an independent visionary to a sinner and a prostitute while making Jesus' mother Mary, who is a nonentity in the gospels, into a creature of the Church, hailing her as the epitome of all things feminine and holy.
In The Quest for Mary Magdalene, historian Michael Haag presents Mary Magdalene as the woman at the center of Jesus's life, a visionary and a radically independent woman. He explores how she has been used and abused and reinterpreted in every age, and he examines what she reveals about men and women, Jesus and God.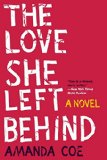 The Love She Left Behind: A Novel

by Amanda Coe.

Paperback, 256 pages.
ISBN-10: 0393353001
A bitingly comic exploration of an unforgettably dysfunctional family, from a writer who wields great "comic rhythm" (The New Yorker). This ferociously funny family saga journeys into the mysteries of many kinds of love.
England, 1983. A celebrated love story entertains the nation: Patrick, the sexy young playwright, scourge of an enthralled establishment, marries Sara, who has abandoned her two children to fulfill her destiny as Patrick's beautiful, devoted muse. Thirty-five years later, Sara's death leaves Patrick alone in their crumbling house in Cornwall, with his whisky, his writer's block and his undimmed rage against the world. The children Sara left behind, Louise and Nigel, are now adults?with memories, questions and agendas of their own. What was their mother really like? Why did she leave them? What has she left them? And how can Patrick carry on without the love of his life?
As versions of the past collide with realities in the present, Sara's heirs do battle over ownership of this much beloved woman. But the closer Louise and Nigel get to the true story of Sara's great love affair, the greater its mystery. Secrets and lies, scenes and letters: how do any of us piece together the people who made us what we are?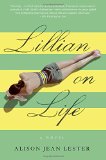 Lillian on Life: A Novel

by Alison Jean Lester.

Paperback, 256 pages.
ISBN-10: 0425276201
"I absolutely loved Lillian on Life." —Kate Atkinson

"I found it full of life and full of wisdom." —Erica Jong


Smart, poignant, funny, and totally original, Lillian on Life is as fresh and surprising as fiction gets.

This is the story of Lillian, a single woman reflecting on her choices and imagining her future.  Born in the Midwest in the 1930s; Lillian lives, loves, and works in Europe in the fifties and early sixties; she settles in New York and pursues the great love of her life in the sixties and seventies. Now it's the early nineties, and she's taking stock. Throughout her life, walking the unpaved road between traditional and modern choices for women, Lillian grapples with parental disappointment and societal expectations, wins and loses in love, and develops her own brand of wisdom. Lillian on Life lifts the skin off the beautiful, stylish product of an era to reveal the confused, hot-blooded woman underneath.
Girls on Fire: A Novel

by Robin Wasserman.

Hardcover, 368 pages.
ISBN-10: 0062415484
On Halloween, 1991, a popular high school basketball star ventures into the woods near Battle Creek, Pennsylvania, and disappears. Three days later, he's found with a bullet in his head and a gun in his hand—a discovery that sends tremors through this conservative community, already unnerved by growing rumors of Satanic worship in the region.
In the wake of this incident, bright but lonely Hannah Dexter is befriended by Lacey Champlain, a dark-eyed, Cobain-worshiping bad influence in lip gloss and Doc Martens. The charismatic, seductive Lacey forges a fast, intimate bond with the impressionable Dex, making her over in her own image and unleashing a fierce defiance that neither girl expected. But as Lacey gradually lures Dex away from her safe life into a feverish spiral of obsession, rebellion, and ever greater risk, an unwelcome figure appears on the horizon—and Lacey's secret history collides with Dex's worst nightmare.
By turns a shocking story of love and violence and an addictive portrait of the intoxication of female friendship, set against the unsettled backdrop of a town gripped by moral panic, Girls on Fire is an unflinching and unforgettable snapshot of girlhood: girls lost and found, girls strong and weak, girls who burn bright and brighter—and some who flicker away.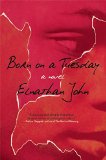 Born on a Tuesday: A Novel

by Elnathan John.

Paperback, 256 pages.
ISBN-10: 0802124828
From two-time Caine Prize finalist Elnathan John, a dynamic young voice from Nigeria, Born on a Tuesday is a stirring, starkly rendered first novel about a young boy struggling to find his place in a society that is fracturing along religious and political lines.

In far northwestern Nigeria, Dantala lives among a gang of street boys who sleep under a kuka tree. During the election, the boys are paid by the Small Party to cause trouble. When their attempt to burn down the opposition's local headquarters ends in disaster, Dantala must run for his life, leaving his best friend behind. He makes his way to a mosque that provides him with food, shelter, and guidance. With his quick aptitude and modest nature, Dantala becomes a favored apprentice to the mosque's sheikh. Before long, he is faced with a terrible conflict of loyalties, as one of the sheikh's closest advisors begins to raise his own radical movement. When bloodshed erupts in the city around him, Dantala must decide what kind of Muslim—and what kind of man—he wants to be. Told in Dantala's naïve, searching voice, this astonishing debut explores the ways in which young men are seduced by religious fundamentalism and violence.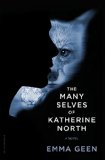 The Many Selves of Katherine North

by Emma Geen.

Hardcover, 368 pages.
ISBN-10: 163286021X
When we first meet Kit, she's a fox.
Nineteen-year-old Kit works for the research department of Shen Corporation as a phenomenaut. She's been "jumping"--projecting her consciousness, through a neurological interface--into the bodies of lab-grown animals made for the purpose of research for seven years, which is longer than anyone else at ShenCorp, and longer than any of the scientists thought possible. She experiences a multitude of other lives--fighting and fleeing as predator and prey, as mammal, bird, and reptile--in the hope that her work will help humans better understand the other species living alongside them.
Her closest friend is Buckley, her Neuro--the computer engineer who guides a phenomenaut through consciousness projection. His is the voice, therefore, that's always in Kit's head and is the thread of continuity that connects her to the human world when she's an animal. But when ShenCorp's mission takes a more commercial--and ominous--turn, Kit is no longer sure of her safety. Propelling the reader into the bodies of the other creatures that share our world, The Many Selves of Katherine North takes place in the near future but shows us a dazzling world far, far from the realm of our experience.
All Stories Are Love Stories: A Novel

by Elizabeth Percer.

Hardcover, 368 pages.
ISBN-10: 006227595X
In this thoughtful, mesmerizing tale with echoes of Station Eleven, the author of An Uncommon Education follows a group of survivors thrown together in the aftermath of two major earthquakes that strike San Francisco within an hour of each other—an achingly beautiful and lyrical novel about the power of nature, the resilience of the human spirit, and the enduring strength of love.
On Valentine's Day, two major earthquakes strike San Francisco within the same hour, devastating the city and its primary entry points, sparking fires throughout, and leaving its residents without power, gas, or water.
Among the disparate survivors whose fates will become intertwined are Max, a man who began the day with birthday celebrations tinged with regret; Vashti, a young woman who has already buried three of the people she loved most . . . but cannot forgot Max, the one man who got away; and Gene, a Stanford geologist who knows far too much about the terrifying earthquakes that have damaged this beautiful city and irrevocably changed the course of their lives.
As day turns to night and fires burn across the city, Max and Vashti—trapped beneath the rubble of the collapsed Nob Hill Masonic Auditorium—must confront each other and face the truth about their past, while Gene embarks on a frantic search through the realization of his worst nightmares to find his way back to his ailing lover and their home.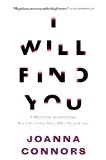 I Will Find You: A Reporter Investigates the Life of the Man Who Raped Her

by Joanna Connors.

Hardcover, 272 pages.
ISBN-10: 0802122604
?This is it. My rape. I knew it was coming. Every woman knows. And now here it is. My turn."

When Joanna Connors was thirty years old on assignment for the Cleveland Plain Dealer to review a play at a college theater, she was held at knife point and raped by a stranger who had grown up five miles away from her. Once her assailant was caught and sentenced, Joanna never spoke of the trauma again, until 21 years later when her daughter was about to go to college. She resolved then to tell her children about her own rape so they could learn and protect themselves, and she began to realize that the man who assaulted her was one of the formative people in her life.

Setting out to uncover the story of her attacker, Connors embarked on a journey to find out who he was, where he came from, who his friends were and what his life was like. What she discovers stretches beyond one violent man's story and back into her own, interweaving a narrative about strength and survival with one about rape culture and violence in America.

I Will Find You is a brave, timely consideration of race, class, education and the families that shape who we become, by a reporter and a survivor.

Thirst

by Benjamin Warner.

Hardcover, 304 pages.
ISBN-10: 1632862158
On a searing summer Friday, Eddie Chapman has been stuck for hours in a traffic jam. There are accidents along the highway, but ambulances and police are conspicuously absent. When he decides to abandon his car and run home, he sees that the trees along the edge of a stream have been burnt, and the water in the streambed is gone. Something is very wrong.
When he arrives home, the power is out and there is no running water. The pipes everywhere, it seems, have gone dry. Eddie and his wife, Laura, find themselves thrust together with their neighbors while a sense of unease thickens in the stifling night air.

Thirst takes place in the immediate aftermath of a mysterious disaster--the Chapmans and their neighbors suffer the effects of the heat, their thirst, and the terrifying realization that no one is coming to help. As violence rips through the community, Eddie and Laura are forced to recall secrets from their past and question their present humanity. In crisp and convincing prose, Ben Warner compels readers to do the same. What might you do to survive?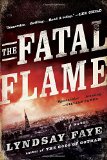 The Fatal Flame

by Lyndsay Faye.

Paperback, 496 pages.
ISBN-10: 0425276260
Heralded by Gillian Flynn as "so spectacular . . . amazing," the final installment in Lyndsay Faye's Timothy Wilde series--now in paperback! 

No one in 1840s New York likes fires, but Copper Star Timothy Wilde least of all. So when an arsonist with an agenda begins threatening Alderman Robert Symmes, a corrupt and powerful leader high in the Tammany Hall ranks, Wilde isn't thrilled to be involved. His reservations escalate further when his brother Valentine announces that he'll be running against Symmes in the upcoming election, making both himself and Timothy a host of powerful enemies.

Meanwhile, the love of Wilde's life, Mercy Underhill, unexpectedly shows up on his doorstep and takes under her wing a starving orphan with a tenuous grasp on reality. It soon becomes clear that this wisp of a girl may be the key to stopping those who have been setting fire to buildings across the city—if only they can understand her cryptic descriptions and find out what she knows. Boisterous and suspenseful, The Fatal Flame is filled with beloved Gotham personalities as well as several new stars, culminating in a fiery and shocking conclusion.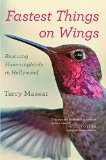 Fastest Things on Wings: Rescuing Hummingbirds in Hollywood

by Terry Masear.

Paperback, 336 pages.
ISBN-10: 0544705378
"I cannot believe what a gripping read this is." —Robin Young, host of NPR's Here and Now

"A book that will change forever the way you look at these little birds."—Los Angeles Times
 
Before he collided with a limousine, Gabriel, an Anna's hummingbird with head and throat cloaked in iridescent magenta feathers, could spiral hundreds of feet in the air, dive 60 miles per hour in a courtship display, hover, and fly backward. When he arrived in rehab caked in road grime, he was so badly injured that he could barely perch. But Terry Masear, one of the busiest hummingbird rehabilitators in the country, was determined to save this damaged bird. During the five months that Terry worked with Gabriel, she took in 160 orphaned and injured hummingbirds, from a miniature hatchling rescued by a bulldog to Pepper, a female Anna's grounded on a film set. In their time together, Pepper and Gabriel formed a special bond and together, with Terry's help, learned to fly again. Woven around Gabriel's and Pepper's stories are those of other colorful birds in this personal narrative filled with the science and magic surrounding these fascinating creatures.
 
"This is a charming and lively summertime read, something for the patio or balcony, glass of iced tea at hand, a hummingbird or two zipping around the azaleas."—Dallas Morning News
 
"I was riveted, charmed, delighted, devastated, profoundly moved, and taken to a magical place few people ever get to glimpse."—Stacey O'Brien, author of Wesley the Owl
 
TERRY MASEAR has been rescuing hummingbirds since 2005. Over the past ten years, she and a network of rehabbers in Southern California have rescued 5,000 hummingbirds, the majority of which have been released back into the wild. Terry received her Ph.D. from UCLA, where she teaches English as a Second Language. She has taken time off from teaching to focus on researching and writing about hummingbirds.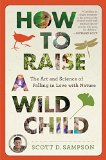 How to Raise a Wild Child: The Art and Science of Falling in Love with Nature

by Scott D. Sampson.

Paperback, 352 pages.
ISBN-10: 0544705297
"This timely, significant work carries a far-reaching message for families and the planet."—Publishers Weekly 

"In a time when the connection between humans and the rest of nature is most vulnerable, Scott offers parents and teachers a book of encouragement and knowledge, and to children, the priceless gift of wonder."—Richard Louv, author of Last Child in the Woods and The Nature Principle
 
The average North American child now spends about seven hours a day staring at screens and mere minutes engaged in unstructured play outdoors. Yet recent research indicates that experiences in nature are essential for healthy growth. Regular exposure to nature can help relieve stress, depression, and attention deficits. It can reduce bullying, combat obesity, and boost academic scores. Most critical of all, abundant time in natural settings seems to yield long-term benefits in kids' cognitive, emotional, and social development. How to Raise a Wild Child is a timely and engaging antidote, offering teachers, parents, and other caregivers the necessary tools to engender a meaningful, lasting connection between children and the natural world.
 
"With wisdom, intellect, and empathy, [Sampson] provides us with a bounty of simple yet profound ways we can enter this natural world, oftentimes starting in our very own backyards."—Lili Taylor, actor, mom, and board member of the American Birding Association
 
"[Sampson] makes a cogent case for the importance of cultivating a 'nature connection' in children and offers thoughtful guidance on how to do so amid today's pressures of hectic, high-tech, increasingly urbanized life."—Scientific American MIND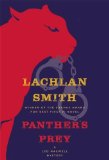 Panther's Prey: A Leo Maxwell Mystery (Leo Maxwell Mysteries)

by Lachlan Smith.

Hardcover, 256 pages.
ISBN-10: 0802125034
In Panther's Prey, the latest novel from Shamus Award winner Lachlan Smith, tragedy once again strikes near the heart for lawyer-detective Leo Maxwell.

After working to free his father from prison in Fox Is Framed, Leo has now left private practice and is working as a public defender in San Francisco. He and his co-counsel Jordan Walker are in the midst of trial, brilliantly defending Randall Rodriguez, a mentally ill homeless man whom they contend falsely confessed to the rape of a young San Francisco socialite. After their client is acquitted, Leo and Jordan fall into an intense relationship--until Jordan is found brutally raped and murdered in her apartment. Leo, the last person known to have seen her alive, is the natural suspect, and the police are eager for payback after the Rodriguez case. The story takes a shocking turn when Leo and Jordan's freshly acquitted client walks into the police station and offers to confess to Jordan's murder. Upset by the rapidity with which the authorities accept this all-too-convenient confession, Jordan's grieving father tasks Leo with investigating his daughter's death. Leo agrees, though he knows exonerating Rodriguez will likely bring suspicion back on himself.

Theorizing that he may be on the trail of a serial rapist and murderer, Leo instead uncovers a massive judicial fraud leading to the steps of the federal courthouse. In an explosive final confrontation, Leo will come face to face with an adversary far more powerful than any foe he has met thus far.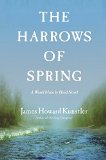 The Harrows of Spring: A World Made by Hand Novel

by James Howard Kunstler.

Hardcover, 384 pages.
ISBN-10: 0802124925
From renowned social critic, energy expert, and bestselling author James Howard Kunstler, The Harrows of Spring is a moving and gripping novel that completes the story of the quaint upstate New York town of Union Grove, thrown into a future world that in many ways resembles the nineteenth century.

In Union Grove, early spring is a challenging season, known as the ?six weeks want," a time when fresh food is scarce and the winter stores are dwindling. The town is struggling in particular this year as the Hudson River trade route to Albany has been halted by the local plantation tycoon Stephen Bullock, who has deemed it too resource-intensive and is now striving for self-sufficiency. Meanwhile, after returning from his travels around what is left of the United States, Daniel Earle is intent on resurrecting a newspaper for the community, and finds an interesting story to cover when representatives of a group of anti-establishment, hyper-liberals known as the Berkshire People's Republic arrive in the town. The thrilling conclusion to Kunstler's beloved series, The Harrows of Spring is a powerful, moving tale of insurrection, survival, and what it means to be human.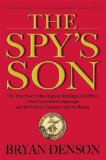 The Spy's Son: The True Story of the Highest-Ranking CIA Officer Ever Convicted of Espionage and the Son He Trained to Spy for Russia

by Bryan Denson.

Paperback, 384 pages.
ISBN-10: 0802125190
Jim Nicholson earned the nickname ?Batman" early in his spy career with the CIA. A talented case officer with a Rolex watch and hand-tailored suits, Jim's elan and fierce patriotic streak shot him to stardom. He played cat-and-mouse with the KGB during Cold War postings in the Philippines, Thailand, and Japan, and then, when the Soviet Union collapsed, he ran spy operations against a new foe, the Russian SVR.

Fourteen years after his first overseas assignment, mired in a messy divorce and custody battle, Jim's superiors called him back to CIA headquarters in Langley, Virginia. By day, he ran Middle East counterterrorism operations. By night, he was just another minivan-driving single dad racing home for dinner with his kids.

But Jim had a secret. For two years, in exotic locales across the globe, he had sold his country's deepest secrets to Russia. Jim turned over troves of classified documents and he blew the covers of countless officers?a betrayal that put lives in danger and destroyed careers. The CIA and FBI joined forces to catch him, mounting the only spy-versus-spy criminal investigation ever run under the roof of Langley. In 1997, Jim became the CIA's highest-ranking officer convicted of espionage. Yet his duplicity didn't stop there.

While behind the bars of a federal prison in Oregon, the former mole systematically groomed the one person he trusted most to serve as his stand-in: his youngest son, Nathan, a broke college student in his early twenties. Deeply depressed after suffering a serious injury during Army training, Nathan was easy prey for his father. When Jim asked him to courier messages out of prison to his Russian contacts, Nathan saw an opportunity to prove himself and to make his father proud. But trespassing into the global spy word is a risky business and the chain of events that followed irreversibly changed their lives.

The Spy's Son goes inside the private meeting rooms of the FBI and CIA, delves into the post-Cold War intrigues between Moscow and Washington, and steps behind the closed doors of a family struggling to stay together. The culmination of a six-year investigation, Bryan Denson has masterfully crafted a high-speed, high-stakes account of this riveting true story of a father's deception and a son's loyalty, and the dire consequences that resulted from betraying both country and kin.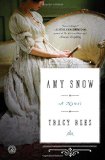 Amy Snow: A Novel

by Tracy Rees.

Paperback, 576 pages.
ISBN-10: 150112837X
Winner of the UK's Richard & Judy Search for a Bestseller Competition, this page-turning debut novel follows an orphan whose late, beloved best friend bequeaths her a treasure hunt that leads her all over Victorian England and finally to the one secret her friend never shared.

It is 1831 when eight-year-old Aurelia Vennaway finds a naked baby girl abandoned in the snow on the grounds of her aristocratic family's magnificent mansion. Her parents are horrified that she has brought a bastard foundling into the house, but Aurelia convinces them to keep the baby, whom she names Amy Snow. Amy is brought up as a second-class citizen, despised by Vennaways, but she and Aurelia are as close as sisters. When Aurelia dies at the age of twenty-three, she leaves Amy ten pounds, and the Vennaways immediately banish Amy from their home.

But Aurelia left her much more. Amy soon receives a packet that contains a rich inheritance and a letter from Aurelia revealing she had kept secrets from Amy, secrets that she wants Amy to know. From the grave she sends Amy on a treasure hunt from one end of England to the other: a treasure hunt that only Amy can follow. Ultimately, a life-changing discovery awaits...if only Amy can unlock the secret. In the end, Amy escapes the Vennaways, finds true love, and learns her dearest friend's secret, a secret that she will protect for the rest of her life.

An abandoned baby, a treasure hunt, a secret. As Amy sets forth on her quest, readers will be swept away by this engrossing gem of a novel—the wonderful debut by newcomer Tracy Rees.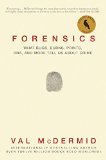 Forensics: What Bugs, Burns, Prints, DNA, and More Tell Us About Crime

by Val McDermid.

Paperback, 320 pages.
ISBN-10: 0802125158
In the course of researching her best-selling books, McDermid has become familiar with many branches of forensics, and now she uncovers the history of this science and the people who make sure that for murderers, there is no hiding place. Forensic scientists can unlock the mysteries of the past and help serve justice using the messages left by a corpse, a crime scene, or the faintest of human traces. Now available in paperback, Forensics goes behind the scenes with some of these top-level professionals and their groundbreaking research, drawing on original interviews and firsthand experience on scene with top forensic scientists. Along the way, we discover how maggots collected from a corpse can help determine time of death; how a DNA trace a millionth the size of a grain of salt can be used to convict a killer; and how a team of young Argentine scientists led by a maverick American anthropologist were able to uncover the victims of a genocide. The journey takes us to war zones, fire scenes, and autopsy suites, reveals both extraordinary bravery and true wickedness, as we trace the history of forensics from its earliest beginnings to the cutting-edge science of the modern day.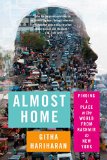 Almost Home: Finding a Place in the World from Kashmir to New York

by Githa Hariharan.

Paperback, 304 pages.
ISBN-10: 1632060612
"In essays that bespeak a thoroughly cosmopolitan sensibility, Githa Hariharan not only takes us on illuminating tours through cities rich in history, but gives a voice to urban people from all over the world—Kashmir, Palestine, Delhi—trying to live with basic human dignity under circumstances of dire repression or crushing poverty." —JM Coetzee

What does a medieval city in South India have in common with Washington, D.C.? How do people in Kashmir envision the freedom they long for? To whom does Delhi, city of grand monuments and hidden slums, actually belong? And what makes a city, or any place, home? In ten intricately wrought essays, renowned author Githa Hariharan takes readers on an eye-opening journey across time and place, exploring the history, landscape, and people that have shaped the world's most fascinating and fraught cities.

Inspired by Italo Calvino's playful and powerful writing about journeys and cities, Harihan combines memory, cultural criticism, and history to sculpt fascinating, layered stories about the places around the world—from Delhi, Mumbai, and Kashmir to Palestine, Algeria, and eleventh-century Córdoba, from Tokyo to New York and Washington. In narrating the lives of these places' vanquished and marginalized, she plumbs the depths of colonization and nation-building, poverty and war, the struggle for human rights, and the day-to-day business of survival. Almost Home: Finding a Place in the World from Kashmir to New York presents a new kind of travel writing that is intellectually adventurous but never detached, couched in personal experience but deeply engaged in the world, inviting the reader to make surprising connections with her own sense of home.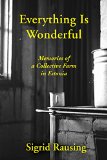 Everything is Wonderful: Memories of a Collective Farm in Estonia

by Sigrid Rausing.

Paperback, 240 pages.
ISBN-10: 0802122965
From 1993 to 1994, Sigrid Rausing completed her anthropological fieldwork on the penninsula of Noarootsi, a former Soviet border protection zone in Estonia. Abandoned watchtowers dotted the coastline, and the huge fields of the Lenin collective farm were laying fallow, waiting for claims from former owners who had fled war and Soviet and Nazi occupation. Rausing's research focused on the loss of historical memory during the Soviet occupation, and the slow revival of an independent Estonian culture, including the recognition of the minority Swedes in Estonia. She lived and worked amongst the villagers, witnessing their transition from repression to independence, and from Soviet neglect to post-Soviet austerity.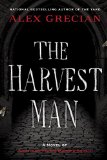 The Harvest Man (Scotland Yard's Murder Squad)

by Alex Grecian.

Paperback, 416 pages.
ISBN-10: 0425282813
When London discovered that Jack the Ripper was back, it sent Scotland Yard's Murder Squad into chaos. But now it is even worse. There are two of them. When the Harvest Man begins killing, carving people's faces off their skulls, the men of the Yard know they need Inspector Walter Day to find him before more families are murdered. Meanwhile, Saucy Jack is playing his own games—and when the two killers come together, the men of the Yard may never be the same.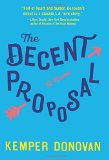 The Decent Proposal: A Novel

by Kemper Donovan.

Hardcover, 320 pages.
ISBN-10: 0062391623
An addictively readable debut romantic comedy, drama, and mystery rolled into one, about two very different strangers whose lives become intertwined when they receive an unusual proposition. This is a funny, tender, and enchanting story about love, attraction, and friendship: Jane Austen in Los Angeles.
A struggling Hollywood producer, Richard Baumbach is twenty-nine, hung-over, and broke. Ridiculously handsome with an innate charm and an air of invincibility, he still believes good things will come his way. For now he contents himself with days at the Coffee Bean and nights with his best friend Mike (that's a woman, by the way).
At thirty-three, Elizabeth Santiago is on track to make partner at her law firm. Known as "La Máquina" The Machine—to her colleagues, she's grown used to avoiding anything that might derail her quiet, orderly life. And yet recently she befriended a homeless man in her Venice neighborhood, surprised to find how much she enjoys their early-morning chats.
Richard and Elizabeth's paths collide when they receive a proposal from a mysterious, anonymous benefactor. They'll split a million dollars if they agree to spend at least two hours together—just talking—every week for a year. Astonished and more than a little suspicious, they each nevertheless say yes. Richard needs the money and likes the adventure of it. Elizabeth embraces the challenge of shaking up her life a little more. Both agree the idea is ridiculous, but why not?
What ensues is a delightful journey full of twists, revelations, hamburgers, classic literature, poppy music, and above all love, in its multitude of forms. The Decent Proposal is a heartfelt and often hilarious look at the ties that bind not just a guy and a girl but an entire, diverse cast of characters situated within a modern-day Los Angeles brought to full and irrepressible life.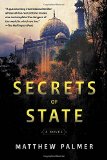 Secrets of State

by Matthew Palmer.

Paperback, 448 pages.
ISBN-10: 0425281019
An NPR Best Book of the Year

From a veteran insider with over twenty years' experience in the U.S. Foreign Service comes a taut, insightful thriller of global intrigue and behind-the-scenes international politics.

Sam Trainor's career of overseas work coupled with a penchant for being outspoken has left him on the outside of the competitive Washington establishment.  Formerly the top South Asia expert in the State Department's Bureau of Intelligence and Research, Trainor has moved to the private sector, working as an analyst for the consulting firm Argus Systems.

But Sam soon discovers that for all their similarities, the government and their hired contractors have vastly different motives. As he struggles to adjust to a more corporate, profit-driven version of the work that had been his life, he stumbles across an intelligence anomaly—the transcript of a phone conversation about the fastest ways to upend the delicate political balance keeping India and Pakistan from all-out war. Yet Sam knows that conversation can't have occurred—because he is having an affair with one of the alleged participants.

As he digs into the source of this misinformation, he realizes that more is at stake than just bad intel. Someone is deliberately twisting the intelligence to stoke the simmering conflict between India and Pakistan, nuclear-armed rivals that have already fought multiple wars. And Sam's new employer could be up to its neck in it.


From the Hardcover edition.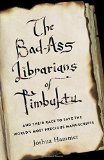 The Bad-Ass Librarians of Timbuktu: And Their Race to Save the World's Most Precious Manuscripts

by Joshua Hammer.

Hardcover, 288 pages.
ISBN-10: 1476777403
To save precious centuries-old Arabic texts from Al Qaeda, a band of librarians in Timbuktu pulls off a brazen heist worthy of Ocean's Eleven.

In the 1980s, a young adventurer and collector for a government library, Abdel Kader Haidara, journeyed across the Sahara Desert and along the Niger River, tracking down and salvaging tens of thousands of ancient Islamic and secular manuscripts that had fallen into obscurity. The Bad-Ass Librarians of Timbuktu tells the incredible story of how Haidara, a mild-mannered archivist and historian from the legendary city of Timbuktu, later became one of the world's greatest and most brazen smugglers.

In 2012, thousands of Al Qaeda militants from northwest Africa seized control of most of Mali, including Timbuktu. They imposed Sharia law, chopped off the hands of accused thieves, stoned to death unmarried couples, and threatened to destroy the great manuscripts. As the militants tightened their control over Timbuktu, Haidara organized a dangerous operation to sneak all 350,000 volumes out of the city to the safety of southern Mali.

Over the past twenty years, journalist Joshua Hammer visited Timbuktu numerous times and is uniquely qualified to tell the story of Haidara's heroic and ultimately successful effort to outwit Al Qaeda and preserve Mali's—and the world's—literary patrimony. Hammer explores the city's manuscript heritage and offers never-before-reported details about the militants' march into northwest Africa. But above all, The Bad-Ass Librarians of Timbuktu is an inspiring account of the victory of art and literature over extremism.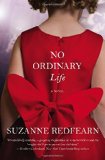 No Ordinary Life

by Suzanne Redfearn.

Paperback, 400 pages.
ISBN-10: 1455533904
Suzanne Redfearn delivers another gripping page-turner in her latest novel, a story about a young mother's fight to protect her children from the dangerous world of Hollywood.

Faye Martin never expected her husband to abandon her and their three children . . . or that she'd have to struggle every day to make ends meet. So when her four-year-old daughter is discovered through a YouTube video and offered a starring role on a television series, it seems like her prayers have been answered. But when the reality of their new life settles in, Faye realizes that fame and fortune don't come without a price. In a world where everyone is an actor and every move is scrutinized by millions, it's impossible to know whom to trust, and Faye finds herself utterly alone in her struggle to save her family.

Emotionally riveting and insightful, NO ORDINARY LIFE is an unforgettable novel about the preciousness of childhood and the difficult choices a mother needs to make in order to protect this fragile time in her children's lives.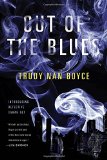 Out of the Blues

by Trudy Nan Boyce.

Hardcover, 352 pages.
ISBN-10: 0399167269
"A fresh, gritty debut. Boyce unveils one of the best new series characters in ages. . .  A book that combines fast-paced suspense with moving insights."—#1 New York Times-bestselling author Lisa Gardner

From an author with more than thirty years' experience in the Atlanta Police Department comes a riveting procedural debut introducing an unforgettable heroine.
 
On her first day as a newly minted homicide detective, Sarah "Salt" Alt is given the cold-case murder of a blues musician whose death was originally ruled an accidental drug overdose. Now new evidence has come to light that he may have been given a hot dose intentionally. And this evidence comes from a convicted felon hoping to trade his knowledge for shortened prison time . . . a man who Salt herself put behind bars.

In a search that will take her into the depths of Atlanta's buried wounds—among the city's homeless, its politically powerful churches, commerce and industry, and the police department itself—Salt probes her way toward the truth in a case that has more at stake than she ever could have imagined. At once a vivid procedural and a penetrating examination of what it means to be cop, Out of the Blues is a remarkable crime debut.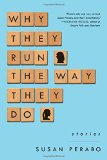 Why They Run the Way They Do: Stories

by Susan Perabo.

Hardcover, 208 pages.
ISBN-10: 1476761434
"Darkly beautiful stories about love and loss and every gradation between. Each one is suffused with astonishing wit and tenderness. Well worth the wait!" —Jenny Offill, New York Times bestselling author of Department of Speculation

"Reminiscent of George Saunders…These ingenious and lovable stories crack open the world." —Kirkus Reviews (starred review)

From the celebrated author of Who I Was Supposed to Be comes twelve beautiful short stories celebrating the everyday truths of people facing unusual or challenging situations…often of their own making.

In Why They Run the Way They Do, critically acclaimed author Susan Perabo illustrates the triumphs and tragedies of daily life. Perfectly distilled into moments of sharp humor and poignancy, her latest collection features ordinary people in sometimes extraordinary circumstances. Two young students try their hand at blackmail upon learning an illicit secret; a woman grapples with feelings of betrayal after discovering her spinster sister's pregnancy test; the ghost of a couple's past comes back to haunt them in the form of their toddler's stuffed toy.

Weaving the banal and bizarre together, "Perabo's clear, wry sentences meld a prose style that's reminiscent of Raymond Carver's with a sensibility that's informed by People" (The New York Times). Here, this "literary talent" (The Boston Globe) captures the human condition through struggles that are quiet and grand; dark and provocative. Brilliantly crafted, Why They Run the Way They Do is ultimately an homage to the philosophy that life without humor is no life at all.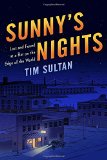 Sunny's Nights: Lost and Found at a Bar on the Edge of the World

by Tim Sultan.

Hardcover, 288 pages.
ISBN-10: 1400067278
Imagine that Alice had walked into a bar instead of falling down the rabbit hole. In the tradition of J. R. Moehringer's The Tender Bar and the classic reportage of Joseph Mitchell, here is an indelible portrait of what is quite possibly the greatest bar in the world—and the mercurial, magnificent man behind it.

The first time he saw Sunny's Bar, in 1995, Tim Sultan was lost, thirsty for a drink, and intrigued by the single bar sign among the forlorn warehouses lining the Brooklyn waterfront. Inside, he found a dimly lit room crammed with maritime artifacts, a dozen well-seasoned drinkers, and, strangely, a projector playing a classic Martha Graham dance performance. Sultan knew he had stumbled upon someplace special. What he didn't know was that he had just found his new home.

Soon enough, Sultan has quit his office job to bartend full-time for Sunny Balzano, the bar's owner. A wild-haired Tony Bennett lookalike with a fondness for quoting Shakespeare and Samuel Beckett, Sunny is truly one of a kind. Born next to the saloon that has been in his family for one hundred years, Sunny has over the years partied with Andy Warhol, spent time in India at the feet of a guru, and painted abstract expressionist originals. But his masterpiece is the bar itself, a place where a sublime mix of artists, mobsters, honky-tonk musicians, neighborhood drunks, nuns, longshoremen, and assorted eccentrics rub elbows. Set against the backdrop of a rapidly transforming city, Sunny's Nights is a loving and singular portrait of the dream experience we're all searching for every time we walk into a bar, and an enchanting memoir of an unlikely and abiding friendship.

Praise for Sunny's Nights

"Fantastic . . . [Sultan takes] material that might seem familiar and [mixes] a perfect, insightful cocktail: full-bodied, multitextured and delicious. . . . Simply beautiful."—The New York Times Book Review

"Sultan's love of Red Hook shines through, and it's hard not to be swept along on the ebb and flow of his emotions. . . . Sultan's book is, among other things, a meditation on the fragility of the moment and the passage of time. . . . Wistful, funny and biting, Sunny's Nights rewards you with its evocation of a certain place in time and, as Sultan calls him, 'the most original man I have ever met.'"—Newsday

"An affectionate portrait of the idiosyncratic Sunny's Bar."—USA Today

"Sultan finds Sunny . . . a real character, a poet, a cinephile, a philosopher, bluegrass maestro and (Rheingold) beer server."—New York Post ("Required Reading")

"Captivating . . . a classic story about a local bar."—The Buffalo News

"An enchanting memoir, a profound meditation on place and a beautiful story of an unlikely and abiding friendship."—Brooklyn Daily Eagle

"[A] polished, affecting look at remarkable barkeep Sunny Balzano . . . In elegant prose, Sultan deploys laconic humor, an instinct for telling details, a taste for eccentricity, and above all, clear-eyed compassion for our all-too-human failings."—Publishers Weekly (starred review)

"Beautifully wrought . . . an indelible portrait of an unusual man and a nearly forgotten part of NYC."—Booklist

"More than an elegy for a bar and a neighborhood—it's also a vivid and loving portrait of the larger-than-life eccentric who gave the bar its name and its spirit."—Tom Perrotta, author of The Leftovers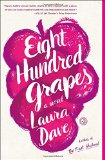 Eight Hundred Grapes: A Novel

by Laura Dave.

Paperback, 288 pages.
ISBN-10: 1476789282
Heralded as "impossible to put down" (Elle), and named a Best Book of the Summer by Glamour, Good Housekeeping, Cosmopolitan, Elle, Marie Claire, and Us Weekly, Eight Hundred Grapes is a heartbreaking, funny, and deeply evocative novel about love, marriage, family, wine, and the treacherous terrain in which they all intersect.

There are secrets you share, and secrets you hide… What if your beloved fiancé, he of the crinkly smile and irresistible British accent, had kept a life-changing secret from you? And what if, just a week before your dream wedding, you discovered it?

Georgia Ford, bride-to-be, hops in her car and drives through the night, from Los Angeles to Sonoma, to her safe haven: her family, and the acclaimed family winery. Georgia craves the company of those who know her best, and whom she truly knows. Better yet, it's the eve of the last harvest—the best time of the growing season, and Georgia knows she'll find solace—and distraction—in the familiar rituals. But when Georgia arrives home, nothing is at all familiar. Her parents, her brothers, the family business, are all unrecognizable. It seems her fiancé isn't the only one who's been keeping secrets…

Eight Hundred Grapes is a story about the messy realities of family, the strength (and weaknesses) of romantic love, and the importance of finding a place to call home. "This winning tale will both satisfy on a literary level and encourage oenophiles to pour themselves a glass of a recent vintage to enjoy while reading; it's a tasty treat for wine lovers and teetotalers alike" (Publishers Weekly). You won't be able to put this "addictive" (Us Weekly) novel down.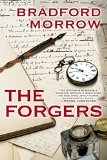 The Forgers

by Bradford Morrow.

Paperback, 256 pages.
ISBN-10: 0802124275
From critically acclaimed novelist Bradford Morrow comes a richly told literary thriller about the dark side of the rare book world. The bibliophile community is stunned when a reclusive rare book collector is found on the floor of his Montauk home: hands severed, surrounded by valuable inscribed books and manuscripts that have been vandalized beyond repair. In the weeks following the victim's death, his sister, Meghan, and her lover?a sometime literary forger whose specialty is the handwriting of Sir Arthur Conan Doyle?struggle to come to terms with the murder. The police fail to identify a likely suspect, and the case quickly turns cold. Soon, Meghan's lover begins to receive threatening handwritten letters, ostensibly penned by long-dead authors but really from someone who seems to have disturbing insights into Adam's death. Understanding that his own life is in jeopardy, he attempts to forge a new beginning for himself and Meghan. But he may not be able to escape his vengeful stalker.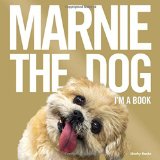 Marnie the Dog: I'm a Book

by Shirley Braha.

Hardcover, 144 pages.
ISBN-10: 1455538329
From senior shelter dog to international star, Marnie the Dog has a photo book!

Once an old, sick dog who was found on the streets and named "Stinky," Marnie the Dog got a second lease on life when she was adopted from a shelter at age ten. Soon, her signature looks and endearing personality would capture the hearts of not only her new owner, but nearly everyone she encountered. After photos and videos of Marnie started circulating online, Marnie began charming millions over the world.

Whether you're a dog or human, Marnie proves it's never too late to start a new chapter of your life and live it to the fullest. Using a sophisticated creative process compromised of unlimited treats and lots of love, Marnie and her human companion have created their first book of never-before-seen photos--and a few classics, too.

Praise for "Marnie the Dog: I'm a Book":

"Wow, I'm a book haha lol" -- Marnie the Dog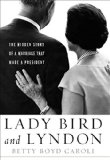 Lady Bird and Lyndon: The Hidden Story of a Marriage That Made a President

by Betty Boyd Caroli.

Hardcover, 480 pages.
ISBN-10: 1439191220
A fresh look at Lady Bird Johnson that upends her image as a plain Jane who was married for her money and mistreated by Lyndon. This Lady Bird worked quietly behind the scenes through every campaign, every illness, and a trying presidency as a key strategist, fundraiser, barnstormer, peacemaker, and indispensable therapist.

Lady Bird grew up the daughter of a domineering father and a cultured but fragile mother. When a tall, pushy Texan named Lyndon showed up in her life, she knew what she wanted: to leave the rural Texas of her childhood and experience the world like her mother dreamed, while climbing the mountain of ambition she inherited from her father. She married Lyndon within weeks, and the bargain they struck was tacitly agreed upon in the courtship letters they exchanged: this highly gifted politician would take her away, and she would save him from his weaknesses.

The conventional story goes that Lyndon married Lady Bird for her money, demeaned her by flaunting his many affairs, and that her legacy was protecting the nation's wildflowers. But she was actually a full political partner throughout his ascent—the one who swooped in to make the key call to a donor, to keep the team united, to campaign in hostile territory, and to jumpstart him out of his paralyzing darkness. And while others were shocked that she put up with his womanizing, she always knew she had the upper hand.

Lady Bird began the partnership by using part of her nest egg to help finance Lyndon's first political campaign. Over and over, she kept him from quitting, including the 1948 election when he was so immobilized with self-pity that she had to pick up the phone to solicit donations on his behalf. She was also the one who got him out of bed, when he was in a deep funk, to go to the 1964 Democratic nominating convention.

In Lady Bird and Lyndon, Betty Boyd Caroli restores Lady Bird to her rightful place in history, painting a vivid portrait of a marriage with complex, but familiar and identifiable overtones.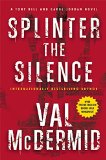 Splinter the Silence: A Tony Hill and Carol Jordan Novel (Tony Hill and Carol Jordan Mystery)

by Val McDermid.

Hardcover, 416 pages.
ISBN-10: 0802124089
?Smooth. Confident. Deeply satisfying. What else can you say about McDermid's writing? . . . The Jordan-Hill relationship remains the star of the show . . . It's a match made in heaven amid hell on earth."?Entertainment Weekly (editor's choice) on The Torment of Others

Widely recognized as one of our finest crime writers, with numerous accolades and legions of devoted readers worldwide, internationally bestselling author Val McDermid is back with the latest installment in her much beloved series featuring psychologist Tony Hill and former police detective Carol Jordan. Splinter the Silence is an adrenaline-fuelled rollercoaster guaranteed to keep you on the edge of your seat: a masterful novel centered on the mysterious deaths of several women who were the victims of vicious cyberbullying.

Is it violence if it's virtual? The outspoken women targeted by the increasingly cruel internet trolls and bullies would probably say so. For some of them, the torrents of bile and vicious threats prove too much. They begin to silence themselves in a series of high-profile suicides.

Or do they? Tony Hill isn't convinced. But he's the only one. Former cop Carol Jordan is too busy messing up her life to care. Until she gets an unexpected second chance. Now it's game on, and the stakes have never been higher.

Unpredictable and unputdownable, Splinter the Silence is a must-read that cements Val McDermid's place as one of the best crime writers in the business.

?Hill and Jordan dominate as brilliantly as ever."? Times Saturday Review (UK) on Cross and Burn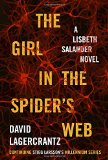 The Girl in the Spider's Web: A Lisbeth Salander novel, continuing Stieg Larsson's Millennium Series

by David Lagercrantz.

Hardcover, 416 pages.
ISBN-10: 0385354282
Lisbeth Salander and Mikael Blomkvist return
 
She is the girl with the dragon tattoo—a genius hacker and uncompromising misfit. He is a crusading journalist whose championing of the truth often brings him to the brink of prosecution.

Late one night, Blomkvist receives a phone call from a source claiming to have information vital to the United States. The source has been in contact with a young female superhacker—a hacker resembling someone Blomkvist knows all too well. The implications are staggering. Blomkvist, in desperate need of a scoop for Millennium, turns to Salander for help. She, as usual, has her own agenda. The secret they are both chasing is at the center of a tangled web of spies, cybercriminals, and governments around the world, and someone is prepared to kill to protect it . . .

The duo who captivated millions of readers in The Girl with the Dragon Tattoo, The Girl Who Played with Fire, and The Girl Who Kicked the Hornet's Nest join forces again in this adrenaline-charged, uniquely of-the-moment thriller.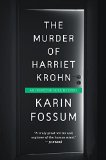 The Murder of Harriet Krohn (Inspector Sejer Mysteries)

by Karin Fossum.

Paperback, 256 pages.
ISBN-10: 0544570197
"Tantalizing." — Washington Post

"One of the standouts of the Nordic thriller boom." — New York Magazine
 
"No one can thoroughly chill the blood the way Karin Fossum can." — Los Angeles Times
 
"A truly great writer and explorer of the human mind." — Jo Nesbø
 
"The queen of Norwegian crime fiction . . . Prolific and brilliant." —Men's Journal
 
Charlo Torp, a newly recovered gambler, makes his way through the slush to Harriet Krohn's apartment, flowers in hand. Determined to pay off his debts, Charlo plans to steal the old woman's antique silver collection. But he didn't expect her to put up a fight. The following morning, Inspector Sejer is called to the scene to investigate. Harriet is dead, her silver missing, and the only clue in the apartment is an abandoned bouquet. When Charlo sees the news, he knows he should be relieved, but he's heard of Sejer's amazing record — the detective has solved every case he's ever been assigned to.
 
Told through the eyes of a killer, The Murder of Harriet Krohn poses the question: How far would you go to turn your life around, and could you live with yourself afterward?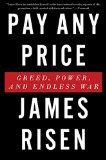 Pay Any Price: Greed, Power, and Endless War

by James Risen.

Paperback, 304 pages.
ISBN-10: 0544570359
"James Risen has established himself as the finest national security reporter of this generation, a field crowded with first rank talent." —Newsweek

"An important and powerful book that should be read by anyone who believes it is time to take stock after thirteen years and re-evaluate the nature of the threat the country faces and its response to the atrocity of 9/11." —New York Times Book Review
 
Ever since 9/11 America has fought an endless war on terror, seeking enemies everywhere and never promising peace. In Pay Any Price, Pulitzer Prize winner James Risen reveals an extraordinary litany of the hidden costs of that war: billions of dollars that went missing from Iraq only to turn up in a bunker in Lebanon; whistleblowers abused, including a staffer on the House Intelligence Committee persecuted by the F.B.I. for expressing her concerns about the NSA spying on U.S. citizens; and an entire professional organization, the American Psychological Association, forced to investigate its own involvement with the government's use of torture. In the name of fighting terrorism, our government has perpetrated acts that rival the shameful historic wartime abuses of generations past, and it has worked very hard to cover them up. James Risen brings them into the light.
 
"[Pay Any Price is] a wide-ranging look at consequences of the so-called war on terror and includes stories of shocking thievery during the U.S. occupation of Iraq." —U.S. News & World Report
 
"A no-holds-barred tarring and feathering of the past thirteen years of the U.S. national security system. At times frightening, Risen's book is a strong reminder of the importance of a free press keeping a powerful government in check." —Daily Beast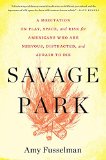 Savage Park: A Meditation on Play, Space, and Risk for Americans Who Are Nervous, Distracted, and Afraid to Die

by Amy Fusselman.

Paperback, 144 pages.
ISBN-10: 0544570200
"A fascinating and daresay essential meditation on childhood, parenthood, and the importance of wild spaces for those wild creatures known as kids."—Dave Eggers

How fully can the world be explored when you are focused on trying not to die?

This is the question that lies at the heart of Amy Fusselman's Savage Park. America is the land of safety, of protecting children to make sure that nothing can possibly hurt them. But while on a trip to Tokyo with her family, Fusselman stumbled upon an adventure playground called Hanegi Playpark, where children sawed wood, hammered nails, and built open fires. Her conceptions of space, risk, and play were shattered. In asking us to reexamine fundamental ideas about our approaches to space and risk and how we pass these concepts down to our children, Fusselman also asks us to look at the world in a different way. Perhaps it isn't variety, but fear that is the spice of life. This startling revelation is at the heart of Savage Park, and will make readers look at the world in a whole new way.
 
"I yield to no one in my admiration for Amy Fusselman's work. Her new book, Savage Park, further explores with astonishing power, eloquence, precision, and acid humor her obsessive, necessary theme: the gossamer-thin separation between life and death." —David Shields, author of Reality Hunger
 
"In this unusually refreshing meditation (which reads like a novel), we are given a tour of the space around and within us. With poetic efficiency Amy Fusselman reveals what makes us savage or not; why secret, wild spaces are essential; and why playing should be taken seriously." —Philippe Petit, high-wire artist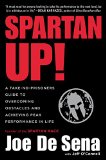 Spartan Up!: A Take-No-Prisoners Guide to Overcoming Obstacles and Achieving Peak Performance in Life

by Joe De Sena.

Paperback, 224 pages.
ISBN-10: 0544570219
"A must read for anyone looking to take his performance to the next level, be it in athletics or in life."—Dean Karnazes, author of Ultra Marathon Man

"If there's anyone out there who has taken extreme to a new level, its Joe De Sena—in adventure racing, in business, and ultimately in the business of adventure!  Spartan Up! is must-read."—Robyn Benincasa, world champion adventure racer and New York Times best-selling author of How Winning Works
 
What do marathoners do when 26.2 miles just isn't enough anymore? They try obstacle racing, combining the endurance challenges of a marathon with the mind- and body-bending rigors of overcoming obstacles along the way. At the heart of this phenomenon is Joe De Sena, the driving force behind the Spartan Race. De Sena overcame his own obstacles—working his way from Queens to Wall Street to legendary extreme athlete—by adhering to a simple philosophy: commit to a goal, put in the work, and get it done. From that philosophy, as played out now for millions across trails, through mud, and up mountainsides, the Spartan Race was born.


Filled with unforgettable stories of Spartan racers as well as hard-won truths learned along the course, Spartan Up! will help you reach your full potential in whatever you set out to do.
 
"Have you ever wanted to be more, been stuck in a funk, or simply wanted make life poignant? Look no further because Spartan Up! is your catalyst. Loaded with real life inspiration and lessons, Joe De Sena uses his supercharged success in life, business, and sports to deliver the nuggets. This is an easy and juicy read; succinct, powerful, and relevant." —Ian Adamson, world champion adventure racer and author of Runner's World Guide to Adventure Racing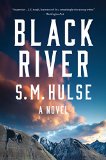 Black River

by S. M. Hulse.

Paperback, 240 pages.
ISBN-10: 0544570235
An Indie Next Title • An Indies Introduce Title • Long-listed for the 2015 Center for Fiction First Novel Prize

"Impressive . . . [A] tough, honest novel by a surprisingly wise young writer." — Washington Post
 
"A complex and powerful story—put Black River on the must-read list." — Seattle Times
 
Wes Carver returns to his hometown—Black River, Montana—with two things: his wife's ashes and a letter from the parole board. The convict who once held him hostage during a prison riot is up for release. For years, Wes earned his living as a corrections officer and found his joy playing the fiddle. But the riot shook Wes's faith and robbed him of his music; now he must decide if his attacker should walk free. With "lovely rhythms, spare language, tenderness, and flashes of rage" (Los Angeles Review of Books), S. M. Hulse shows us the heart and darkness of an American town, and one man's struggle to find forgiveness in the wake of evil.
 
"Artful . . . Hulse evokes the Montana landscape in lyrical, vivid prose." — Boston Globe
 
"Hulse believes that grace happens in a look between two people, or a moment of holding back. A powerful elegy." — Guardian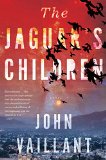 The Jaguar's Children

by John Vaillant.

Paperback, 288 pages.
ISBN-10: 0544570227
"Extraordinary … The horrors of a single passage over the border blossom into a human history of sorrow and suffering, all of it beginning with the thirst to be free." — NPR

"[A] heartbreaker … Wrenching … with a voice fresh and plangent enough to disarm resistance." — Boston Globe

"Fearless." — Globe and Mail

Hector is trapped. The water truck, sealed to hide its human cargo, has broken down. The coyotes have taken all the passengers' money for a mechanic and have not returned.

Hector finds a name in his friend Cesar's phone: Annimac. A name with an American number. He must reach her, both for rescue and to pass along the message Cesar has come so far to deliver. But are his messages going through?

Over four days, as water and food run low, Hector tells how he came to this desperate place. His story takes us from Oaxaca — its rich culture, its rapid change — to the dangers of the border, exposing the tangled ties between Mexico and El Norte. And it reminds us of the power of storytelling and the power of hope, as Hector fights to ensure his message makes it out of the truck and into the world.

Both an outstanding suspense novel and an arresting window into the relationship between two great cultures, The Jaguar's Children shows how deeply interconnected all of us, always, are.

"This is what novels can do — illuminate shadowed lives, enable us to contemplate our own depths of kindness, challenge our beliefs about fate." — Amanda Eyre Ward, New York Times Book Review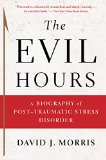 The Evil Hours: A Biography of Post-Traumatic Stress Disorder

by David J. Morris.

Paperback, 352 pages.
ISBN-10: 0544570324
"Provocative, exhaustively researched, and deeply moving . . . An essential book." —New York Times Book Review

"Conveys the mysteries of trauma in a way that is unsurpassed in the literature . . . This is the most important book on the subject to come out in this century." —Times Literary Supplement

"Compulsively readable." —Los Angeles Times

Post-traumatic stress disorder haunts America today, its reach extending far beyond the armed forces to touch the lives of millions of us. In The Evil Hours, David J. Morris shares stories of people living with PTSD—including himself—and investigates the rich scientific, literary, and cultural history of the condition. The result is a humane, unforgettable book that has been hailed as a literary triumph, and an indispensable account of an illness.

"[The Evil Hours] reminded me why I wanted to be a writer in the first place . . . Communicate[s] the reality of PTSD, both to those who live with it and those who never have." —David Brooks, New York Times

"Engaging . . . Timely . . . A fascinating and well-researched narrative." —Chicago Tribune

"This is the book we've always needed . . . A work that empowers and connects people like never before. Anyone who has been touched by PTSD would benefit greatly from this book." —Foreign Policy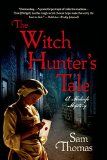 The Witch Hunter's Tale: A Midwife Mystery (The Midwife's Tale)

by Sam Thomas.

Paperback, 320 pages.
ISBN-10: 1250070376
Sam Thomas's The Witch Hunter's Tale takes readers back to Puritan England with midwife Bridget Hodgson, hailed by the Cleveland Plain Dealer as "one of the most fascinating detectives in contemporary mystery fiction."
Winter has come to the city of York, and with it the threat of witchcraft. As women and children sicken and die, midwife Bridget Hodgson is pulled against her will into a full-scale witch-hunt that threatens to devour all in its path, guilty and innocent alike. Bridget?accompanied once again by her deputy Martha Hawkins and her nephew Will Hodgson?finds herself playing a lethal game of cat and mouse against the most dangerous men in York, as well as her sworn enemy Rebecca Hooke. As the trials begin, and the noose begins to tighten around her neck, Bridget must answer the question: How far will she go to protect the people she loves?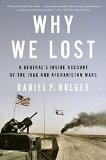 Why We Lost: A General's Inside Account of the Iraq and Afghanistan Wars

by Daniel Bolger.

Paperback, 560 pages.
ISBN-10: 0544570413
"Why We Lost is neither a memoir nor a window into private meetings and secret discussions. It is a 500-page history . . . filled with heartfelt stories of soldiers and Marines in firefights and close combat. It weighs in mightily to the ongoing debate over how the United States should wage war." — Washington Post
 
Over his thirty-five year career, Daniel Bolger rose through the ranks of the army infantry to become a three-star general, commanding in both Afghanistan and Iraq. Perhaps more than anyone else, he was witness to the full extent of the wars, from 9/11 to withdrawal from the region. Not only did Bolger participate in top-level planning and strategy meetings, but he also regularly carried a rifle alongside soldiers in combat actions. Writing with hard-won experience and unflinching honesty, he argues that while we lost in Iraq and Afghanistan, we did not have to. Intelligence was garbled. Key decision makers were blinded by spreadsheets or theories. And we never really understood our enemy. Why We Lost is a timely, forceful, and compulsively readable account of these wars from a fresh and authoritative perspective.
 
"Compelling." — Wall Street Journal
"Bolger is a superb writer, and the book's most riveting passages are those describing what it's like to be an infantryman at the sharp end of battle." — Cleveland Plain Dealer
 
Essays After Eighty

by Donald Hall.

Paperback, 144 pages.
ISBN-10: 0544570316
"Alternately lyrical and laugh-out-loud funny."—New York Times

"Deliciously readable . . . Donald Hall, if abandoned by the muse of poetry, has wrought his prose to a keen autumnal edge." — Wall Street Journal
 
His entire life, Donald Hall has dedicated himself to the written word, putting together a storied career as a poet, essayist, and memoirist. Now, in the "unknown, unanticipated galaxy" of very old age, he is writing essays that startle, move, and delight. In Essays After Eighty, Hall ruminates on his past: "thirty was terrifying, forty I never noticed because I was drunk, fifty was best with a total change of life, sixty extended the bliss of fifty . . ." He also addresses his present: "When I turned eighty and rubbed testosterone on my chest, my beard roared like a lion and gained four inches."  Most memorably, Hall writes about his enduring love affair with his ancestral Eagle Pond Farm and with the writing life that sustains him every day: "Yesterday my first nap was at 9:30 a.m., but when I awoke I wrote again."
 
"Alluring, inspirational hominess . . . Essays After Eighty is a treasure . . . balancing frankness about losses with humor and gratitude." — Washington Post
 
"A fine book of remembering all sorts of things past, Essays After Eighty is to be treasured." — Boston Globe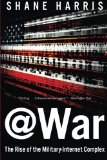 @War: The Rise of the Military-Internet Complex

by Shane Harris.

Paperback, 288 pages.
ISBN-10: 0544570286
"Chilling . . . Extraordinary and urgent." — Washington Post

"Scary but well documented . . . A deep dive into the world of cyber war and cyber warriors." — Los Angeles Times

"Unsettling . . . A deeply informative account of how corporations, governments, and even individuals are rapidly perfecting the ability to monitor and sabotage the Internet infrastructure." — Christian Science Monitor

The wars of the future are already being fought today. The United States military currently views cyberspace as the "fifth domain" of warfare (alongside land, air, sea, and space), and the Department of Defense, the National Security Agency, and the CIA all field teams of hackers who can, and do, launch computer virus strikes against enemy targets. As recent revelations have shown, government agencies are joining with tech giants like Google and Facebook to collect vast amounts of information, and the military has also formed a new alliance with tech and finance companies to patrol cyberspace. Shane Harris offers a deeper glimpse into this partnership than we have ever seen before, and he explains what the new cyber security regime means for all of us who spend our daily lives bound to the Internet—and are vulnerable to its dangers.

"@War is superb . . . Rigorous, comprehensive, and a joy to read." — Lawfare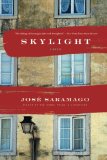 Skylight

by José Saramago.

Paperback, 320 pages.
ISBN-10: 0544570375
"The inklings of Saramago's style swell throughout . . . Skylight shines." — New York Times

"Unmistakably Saramago . . . There is no shortage of wonders to be found in [Skylight]." — Washington Post
 
"A fascinating and startlingly mature work . . . The book is a gem." — Boston Globe
 
Lisbon, late 1940s. The inhabitants of a faded apartment building are struggling to make ends meet: Silvio the cobbler and his wife take in a disaffected young lodger; Dona Lídia, a retired prostitute, is kept by a businessman with a roving eye. Humble salesman Emilio's Spanish wife is in a permanent rage; beautiful Claudinha's boss lusts for her; Justina and her womanizer husband live at war with each other. Happy marriages, abusive relationships, jealousy, gossip, love—Skylight is a portrait of ordinary people painted by the master of the quotidian, a great observer of the immense beauty and profound hardship of the modern world.
 
"The gifted young Saramago makes these characters click together in a way that's extremely sympathetic." — NPR, All Things Considered
 
"It was only a matter of time before a work of such extraordinary honesty and perception would make its way into the world." — San Francisco Chronicle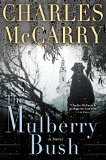 The Mulberry Bush

by Charles McCarry.

Hardcover, 320 pages.
ISBN-10: 0802124100
Author of The Tears of Autumn and The Shanghai Factor, Charles McCarry is widely regarded as one of the finest modern espionage novelists. His latest masterpiece, The Mulberry Bush, burns with the fury of the wronged, as personal vendetta and political idealism collide.

In a rose garden in Buenos Aires, an unnamed American spy meets the beautiful daughter of a famous Argentinean revolutionary. He becomes infatuated, and so does she. But he is no ordinary spy?he is an off-the-books lone wolf who spent his first five years working for ?Headquarters" hunting terrorists in the Middle East. Unbeknownst to his lenient handlers, he is loyal to a hidden agenda: to avenge his father, who was laughed out of Headquarters many years before. In the sultry young Argentinean, the spy thinks he has found an ally. Like his father, her parents also met a terrible fate. But as his path becomes further entwined with hers, the spy finds himself caught in a perilous web of passions, affiliations, and lies that spans three continents and stretches back to the Cold War.

A potent and seductive novel, The Mulberry Bush explores what happens when the most powerful political motivator is revenge.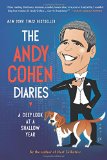 The Andy Cohen Diaries: A Deep Look at a Shallow Year

by Andy Cohen.

Paperback, 352 pages.
ISBN-10: 1250078504

A year in the whirlwind life of the beloved pop icon Andy Cohen, in his own cheeky, candid, and irreverent words

As a TV Producer and host of the smash late night show Watch What Happens Live, Andy Cohen has a front row seat to an exciting world not many get to see. In this dishy, detailed diary of one year in his life, Andy goes out on the town, drops names, hosts a ton of shows, becomes codependent with Real Housewives, makes trouble, calls his mom, drops some more names, and, while searching for love, finds it with a dog. We learn everything from which celebrity peed in her WWHL dressing room to which Housewives are causing trouble and how. Nothing is off limits – including dating. We see Andy at home and with close friends and family (including his beloved and unforgettable mom). Throughout, Andy tells us not only what goes down, but exactly what he thinks about it. Inspired by the diaries of another celebrity-obsessed Andy (Warhol), this honest, irreverent, and laugh-out-loud funny book is a one-of-a-kind account of the whos and whats of pop culture in the 21st century.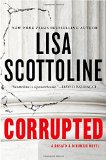 Corrupted: A Rosato & DiNunzio Novel

by Lisa Scottoline.

Hardcover, 432 pages.
ISBN-10: 1250027934
Bennie Rosato the founder of the Rosato & DiNunzio law firm hides her big heart beneath her tough-as-nails exterior and she doesn't like to fail. Now, a case from her past shows her how differently things might have turned out. Thirteen years ago, Bennie Rosato took on Jason Lefkavick, a twelve-year-old boy who was sent to a juvenile detention center after fighting a class bully. Bennie couldn't free Jason, and to this day it's the case that haunts her. Jason has grown up in and out of juvenile prison, and his adulthood hasn't been any easier. Bennie no longer represents those accused of murder, but when Jason is indicted for killing the same bully he fought with as a kid, she sees no choice but to represent him. She doesn't know whether or not to believe his claims of innocence, but she knows she owes him for past failures-of the law, of the juvenile justice system, and of herself. Forced to relive the darkest period of her life, Bennie will do everything in her power to get the truth, and justice.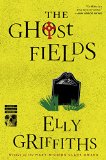 The Ghost Fields (Ruth Galloway Mysteries)

by Elly Griffiths.

Paperback, 384 pages.
ISBN-10: 0544577868
"Ruth is a terrific character: unglamorous, smart, down-to-earth and completely believable." — San Jose Mercury News

"Readers will look forward to learning more about [Ruth Galloway]." — USA Today
 
It's a blazing hot summer in Norfolk when a construction crew unearths a downed American fighter plane from World War II with a body inside. Forensic archeologist Ruth Galloway determines that the skeleton couldn't possibly be the pilot, and DNA tests identify the man as Fred Blackstock, a local aristocrat long presumed dead — news that seems to frighten his descendants. Events are further complicated by a TV company that wants to make a film about Norfolk's deserted air force bases, the so-called ghost fields, which the Blackstocks have converted into a pig farm. As production begins, Ruth notices a mysterious man loitering at Fred Blackstock's memorial service. Then human bones are found on the family's pig farm and the weather quickly turns. Can the team outrace a looming flood to find the killer?
 
"Ruth Galloway is a captivating amateur sleuth — an inspired creation. I identified with her insecurities and struggles, and cheered her on." — Louise Penny
 
"An uncommon, down-to-earth heroine whose acute insight, wry humor, and depth of feeling make her a thoroughly engaging companion." — Erin Hart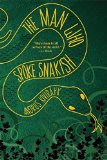 The Man Who Spoke Snakish

by Andrus Kivirähk.

Paperback, 400 pages.
ISBN-10: 0802124127
A bestseller in the author's native country of Estonia, where the book is so well known that a popular board game has been created based on it, The Man Who Spoke Snakish is the imaginative and moving story of a boy who is tasked with preserving ancient traditions in the face of modernity.

Set in a fantastical version of medieval Estonia, The Man Who Spoke Snakish follows a young boy, Leemet, who lives with his hunter-gatherer family in the forest and is the last speaker of the ancient tongue of snakish, a language that allows its speakers to command all animals. But the forest is gradually emptying as more and more people leave to settle in villages, where they break their backs tilling the land to grow wheat for their ?bread" (which Leemet has been told tastes horrible) and where they pray to a god very different from the spirits worshipped in the forest's sacred grove. With lothario bears who wordlessly seduce women, a giant louse with a penchant for swimming, a legendary flying frog, and a young charismatic viper named Ints, The Man Who Spoke Snakish is a totally inventive novel for readers of David Mitchell, Sjón, and Terry Pratchett.