Choose Your Free Book!
This is the current list of books available to BookBrowse's winners. Winners are contacted by email.
This list is updated in real time - all books shown are currently available.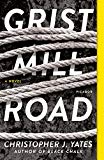 Grist Mill Road: A Novel

by Christopher J. Yates.

Paperback, 352 pages.
ISBN-10: 1250150302
An Entertainment Weekly "Must Read" • One of the NPR Book Concierge's "Best Books of the Year"
"Twisty and told from multiple perspectives, this meaty thriller races to a satisfying finish." ?People magazine

"The intensity of the storytelling is exhilarating and unsettling." ?Booklist (starred review)

Twenty-six years ago Hannah had her eye shot out. Now she wants justice. But is she blind to the truth?

"Arresting...Twisting backward and forward in time, entering the minds of each character in turn, Yates examines both how they reached this point and what happens years later, when the past wreaks havoc on the present....[A] sophisticated...elegant narrative." ?The New York Times

"The plot is darkly, intricately layered, full of pitfalls and switchbacks, smart and funny and moving and merciless." ?Tana French, New York Times bestselling author of In the Woods and The Trespasser

"Dark, intense, and disturbing...Highly recommended." ?Krysten Ritter, author of Bonfire

"Two of life's delicious pleasures?gourmet delectations and a sinister, plot-twisty tale?come together in this intelligent thriller." ?Oprah.com
Christopher J. Yates's cult hit Black Chalk introduced that rare writerly talent: a literary writer who could write a plot with the intricacy of a brilliant mental puzzle, and with characters so absorbing that readers are immediately gripped. Yates's new book does not disappoint. Grist Mill Road is a dark, twisted, and expertly plotted Rashomon-style tale. The year is 1982; the setting, an Edenic hamlet some ninety miles north of New York City. There, among the craggy rock cliffs and glacial ponds of timeworn mountains, three friends?Patrick, Matthew, and Hannah?are bound together by a terrible and seemingly senseless crime. Twenty-six years later, in New York City, living lives their younger selves never could have predicted, the three meet again?with even more devastating results.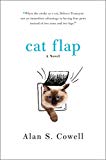 Cat Flap: A Novel

by Alan S. Cowell.

Hardcover, 240 pages.
ISBN-10: 1250146518
"When she awoke as a cat, Dolores Tremayne saw no immediate advantage in having four paws instead of two arms and two legs…" A brilliant, funny novel of love, marriage and modern life.
When the cat's away, the mice will play – but who will oversee the cat?
When Dolores Tremayne, a successful business executive, travels overseas, part of her remains mysteriously behind in X, the family's indoor cat. Through feline eyes, Dolores witnesses the shocking behavior of her errant husband, the stalled novelist Gerald Tremayne. Far away in Germany, the human Dolores is conducting high-powered negotiations with a prestigious auto-maker, but back at home, her husband's liaisons force him into ever more drastic exploits. Meanwhile, Dolores begins to wonder about the strange words and images that have begun to pop into her head, as if from nowhere.
Funny and memorable, Alan S. Cowell's Cat Flap will appeal to all fans of clever satire.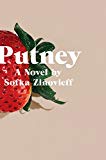 Putney: A Novel

by Sofka Zinovieff.

Hardcover, 384 pages.
ISBN-10: 0062847570
A Refinery 29 Best August Book • A Vulture Best August Book • An Amazon Best Book of the Month: Mystery, Thriller & Suspense
"Zinovieff is obviously working with themes playing out in contemporary culture, but her novel is also reminiscent of the work of Iris Murdoch and A.S. Byatt...Timely and nuanced." — Kirkus Reviews (starred review)
"Thought-provoking and relevant."— The Washington Post
A provocative and absorbing novel about a teenage girl's intoxicating romance with a powerful older man and her discovery, decades later, that her happy memories are hiding a painful truth. 
A rising star in the London arts scene of the early 1970s, gifted composer Ralph Boyd is approached by renowned novelist Edmund Greenslay to score a stage adaptation of his most famous work. Welcomed into Greenslay's sprawling bohemian house in Putney, an artistic and prosperous district in southwest London, the musical wunderkind is introduced to Edmund's beautiful activist wife Ellie, his aloof son Theo, and his young daughter Daphne, who quickly becomes Ralph's muse.
Ralph showers Daphne with tokens of his affection—clandestine gifts and secret notes. In a home that is exciting but often lonely, Daphne finds Ralph to be a dazzling companion for many years. When Ralph accompanies Daphne alone to meet her parents in Greece, their relationship intensifies irrevocably. One person knows the truth about their relationship: Daphne's best friend Jane, whose awe of the intoxicating Greenslay family ensures her silence.
Decades later Daphne is back in London. After years lost to decadence and drug abuse, she is struggling to create a normal, stable life for herself and her adolescent daughter. When circumstances bring her back in touch with her long-lost friend, Jane, their reunion inevitably turns to Ralph, now a world-famous musician also living in the city. Daphne's recollections of her youth and her growing anxiety over her own young daughter eventually lead to an explosive realization that propels her to confront Ralph and their years spent together.
Masterfully told from three diverse viewpoints—victim, perpetrator, and witness—Putney is a subtle and enormously powerful novel about consent, agency, and what we tell ourselves to justify what we do, and what others do to us.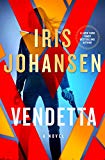 Vendetta: A Novel

by Iris Johansen.

Hardcover, 416 pages.
ISBN-10: 1250075874
From the #1 New York Times bestselling author Iris Johansen comes a new explosive, compelling thriller.

With his dying breath, Carl Venable, head of the CIA task force on terrorism and Jude Brandon's final link to terrorist ringleader Max Huber, gives Brandon a mandate: keep his daughter, Rachel, safe at any cost. But Rachel Venable has a shocking, twisted past of her own, one that comes rushing back after her medical clinic in Guyana is attacked by Huber?the same man who murdered her father and kept her imprisoned for months.
Brandon and Catherine Ling, Rachel's longtime ally and fierce protector, are determined to keep Rachel out of danger, but she knows that it's impossible to stay hidden when Max Huber wants you dead.
As Rachel and Brandon race against the clock to bring Huber down before he can orchestrate a disaster that will lay waste to half the country, they also fight a growing attraction to each other – an attraction that could prove just as dangerous as Huber himself.
In this gripping, fast-paced novel from #1 New York Times bestselling author Iris Johansen, one thing is clear: everyone has a vendetta, and no one will rest until they get their revenge.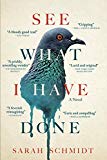 See What I Have Done

by Sarah Schmidt.

Paperback, 352 pages.
ISBN-10: 0802128130
Lizzie Borden took an ax
And gave her mother forty whacks
When she saw what she had done,
She gave her father forty-one.

Or did she?

In this riveting debut novel, See What I Have Done, Sarah Schmidt recasts one of the most fascinating murder cases of all time into an intimate story of a volatile household and a family devoid of love.

On the morning of August 4, 1892, Lizzie Borden calls out to her maid: Someone's killed Father. The brutal ax-murder of Andrew and Abby Borden in their home in Fall River, Massachusetts, leaves little evidence and many unanswered questions. While neighbors struggle to understand why anyone would want to harm the respected Bordens, those close to the family have a different tale to tell?of a father with an explosive temper; a spiteful stepmother; and two spinster sisters, with a bond even stronger than blood, desperate for their independence.

As the police search for clues, Emma comforts an increasingly distraught Lizzie whose memories of that morning flash in scattered fragments. Had she been in the barn or the pear arbor to escape the stifling heat of the house? When did she last speak to her stepmother? Were they really gone and would everything be better now? Shifting among the perspectives of the unreliable Lizzie, her older sister Emma, the housemaid Bridget, and the enigmatic stranger Benjamin, the events of that fateful day are slowly revealed through a high-wire feat of storytelling.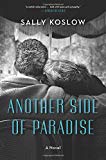 Another Side of Paradise: A Novel

by Sally Koslow.

Hardcover, 352 pages.
ISBN-10: 0062696769
In 1937 Hollywood, gossip columnist Sheilah Graham's star is on the rise, while literary wonder boy F. Scott Fitzgerald's career is slowly drowning in booze. But the once-famous author, desperate to make money penning scripts for the silver screen, is charismatic enough to attract the gorgeous Miss Graham, a woman who exposes the secrets of others while carefully guarding her own. Like Fitzgerald's hero Jay Gatsby, Graham has meticulously constructed a life far removed from the poverty of her childhood in London's slums. And like Gatsby, the onetime guttersnipe learned early how to use her charms to become a hardworking success; she is feted and feared by both the movie studios and their luminaries.
A notorious drunk famously married to the doomed Zelda, Fitzgerald fell hard for his "Shielah" (he never learned to spell her name), a shrewd yet softhearted woman—both a fool for love and nobody's fool—who would stay with him and help revive his career until his tragic death three years later. Working from Sheilah's memoirs, interviews, and letters, Sally Koslow revisits their scandalous love affair and Graham's dramatic transformation in London, bringing Graham and Fitzgerald gloriously to life with the color, glitter, magic, and passion of 1930s Hollywood.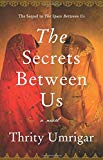 The Secrets Between Us: A Novel

by Thrity Umrigar.

Hardcover, 368 pages.
ISBN-10: 0062442201
Bhima, the unforgettable main character of Thrity Umrigar's beloved national bestseller The Space Between Us, returns in this triumphant sequel—a poignant and compelling novel in which the former servant struggles against the circumstances of class and misfortune to forge a new path for herself and her granddaughter in modern India.
"It isn't the words we speak that make us who we are. Or even the deeds we do. It is the secrets buried in our hearts."
Poor and illiterate, Bhima had faithfully worked for the Dubash family, an upper-middle-class Parsi household, for more than twenty years. Yet after courageously speaking the truth about a heinous crime perpetrated against her own family, the devoted servant was cruelly fired. The sting of that dismissal was made more painful coming from Sera Dubash, the temperamental employer who had long been Bhima's only confidante. A woman who has endured despair and loss with stoicism, Bhima must now find some other way to support herself and her granddaughter, Maya.
Bhima's fortunes take an unexpected turn when her path intersects with Parvati, a bitter, taciturn older woman. The two acquaintances soon form a tentative business partnership, selling fruits and vegetables at the local market. As they work together, these two women seemingly bound by fate grow closer, each confessing the truth about their lives and the wounds that haunt them. Discovering her first true friend, Bhima pieces together a new life, and together, the two women learn to stand on their own.
A dazzling story of gender, strength, friendship, and second chances, The Secrets Between Us is a powerful and perceptive novel that brilliantly evokes the complexities of life in modern India and the harsh realities faced by women born without privilege as they struggle to survive.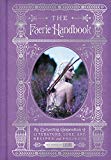 The Faerie Handbook: An Enchanting Compendium of Literature, Lore, Art, Recipes, and Projects

by The Editors of Faerie Magazine.

Hardcover, 240 pages.
ISBN-10: 0062668110
"I'll be honestly surprised if The Faerie Handbook doesn't end up having the same impact and influence as Froud and Lee's Faeries did all those years ago." — Charles de Lint
In this exquisite anthology, Editor in Chief Carolyn Turgeon and the editors of Faerie Magazine welcome you into an enchanted realm rich with myth, mystery, romance, and abundant natural beauty. Organized into four sections—Flora and Fauna, Fashion and Beauty,  Arts and Culture, and Home, Food, and Entertaining—this gorgeous volume offers an array of exquisite vintage and contemporary fine art and photography, literature, essays, do-it-yourself projects, and recipes that provide hours of reading, viewing, and dreaming pleasure, along with a multitude of ideas for modern-day living and entertaining with a distinctive fairy touch.
With an inset image on the front cover, ornate silver foil patterning on the front, spine, back, and edges, and a satin bookmark, The Faerie Handbook is an eye-catching volume for fairy fans of all ages.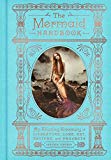 The Mermaid Handbook: An Alluring Treasury of Literature, Lore, Art, Recipes, and Projects

by Carolyn Turgeon.

Hardcover, 240 pages.
ISBN-10: 0062669567
Answer the enchanting siren call of the mermaid with this comprehensive, lavishly illustrated and intricately designed one-of-a-kind lifestyle compendium from the editor in chief of Faerie Magazine and author of The Faerie Handbook and globally published novel Mermaid, packed with lore, legends, facts and trivia, beautiful illustrations, and numerous step-by-step projects and recipes.
Beautiful, seductive, mysterious, and potentially dangerous, the mermaid is a global literary and pop culture icon whose roots date back to ancient sea goddesses and Greek mythology. From Homer's Odyssey and Hans Christian Andersen's fairytale The Little Mermaid to T.S. Eliot's "The Love Song of J. Alfred Prufrock" and the Disney animated film The Little Mermaid, this sea vixen has long seduced popular imagination. Cosmetic companies have drawn inspiration for their makeup lines from mermaids, as have designers throughout fashion history, from Jean Patou to Jean Paul Gaultier and Alexander McQueen. The fishtail dress is a perennial long red-carpet staple, favored by the likes of Marion Cotillard, Sofia Vergara, and Blake Lively.
Divided into four sections—Fashion and Beauty; Arts and Culture; Real Mermaids and Where to Find Them; and Food, Entertaining and Stories of the Sea—The Mermaid Handbook is a unique and sumptuous compilation filled with creative ideas for decorating and living inspired by these beauties from the deep. Learn to make a sailor's valentine; a mermaid comb and crown; and a pearl and sequin paillette necklace. There are recipes for mermaid-themed poke bowls, aquatic-themed honey gingerbread cookies, and the official cocktail of the 1960s-era mermaid attraction Aquarama.
Folklore expert Carolyn Turgeon also includes profiles of true modern mermaids, tail makers, and mermaid bars; visits mermaid attractions like Weeki Wachee Springs; and provides tips on getting beachy mermaid hair and creating an alluring eye. This collector's item also includes an inset image on the front cover; ornate metallic blue foil patterning on the front, spine, and back; blue stained edges; a satin bookmark, and quality paper.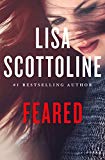 Feared: A Rosato & DiNunzio Novel

by Lisa Scottoline.

Hardcover, 400 pages.

In the new thriller from New York Times bestselling author Lisa Scottoline, Mary DiNunzio's ruthless nemesis Nick Machiavelli is back...with a vengeance.
When three men announce that they are suing the Rosato & DiNunzio law firm for reverse sex discrimination?claiming that they were not hired because they were men?Mary DiNunzio and Bennie Rosato are outraged. To make matters worse, their one male employee, John Foxman, intends to resign, claiming that there is some truth to this case.
The plaintiffs' lawyer is Nick Machiavelli, who has already lost to Mary once and is now back with a vengeance ?determined not to not only win, but destroy the firm. It soon becomes clear that Machiavelli will do anything in his power to achieve his end…even after the case turns deadly. The stakes have never been higher for Mary and her associates as they try to keep Machiavelli at bay, solve a murder, and save the law firm they love…or they could lose everything they've worked for. Told with Scottoline's trademark gift for twists, turns, heart, and humanity, this latest thriller asks the question: Is it better to be loved, or feared...
Feared, the sixth entry in the acclaimed Rosato & DiNunzio series, expertly explores what happens when we are tempted to give in to our own inner darkness.
Praise for the Rosato & DiNunzio series:

"Hit every mark… down to the last satisfying twist" ?Kirkus Review on Feared
"Fast paced, heart-tugging...readers will enjoy seeing how it all plays out." ?Publishers Weekly on Exposed
"The final curtain will find you cheering, and Scottoline will have earned every hurrah." ?Kirkus (starred review) on Exposed
"[The Rosato and DiNunzio stories] are always her best works and this newest is the best of the best in this series." ?Huffington Post on Exposed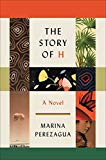 The Story of H: A Novel

by Marina Perezagua.

Hardcover, 304 pages.
ISBN-10: 0062660713
From an audacious new talent, The Story of H describes a searing quest by a Japanese woman and an American soldier to find a girl who goes missing in the aftermath of Hiroshima, a journey that spans the globe and travels to the darkest corners of the human mind and memory
 August 6, 1945: the day Enola Gay unleashed an atomic inferno over Hiroshima. In the wake of its devastation, two stories unfold. There's Jim, an American soldier who was entrusted with taking care of Yoro, a Japanese girl who then disappears after the atomic bomb falls. And there's H, a Japanese child who is at school when the bomb drops and is indelibly marked by its destruction. Both victims of the bomb, H and Jim meet for the first time in New York years later—their paths cross by chance, they fall in love, and together they continue Jim's search for Yoro. A quixotic twenty-first century quest to discover what makes us human, from refugee camps to the slave mines of Africa, from Brazil to Borneo, Japan to Mexico, it's also a journey that plumbs the depths and heights of cruelty and compassion, vulnerability and violence. 
Marina Perezagua's urgent, incantatory, and highly original novel moves us beyond our understanding of history as broad and sweeping to the individual stories of those who feel joy and pain, who suffer and transcend. Both dazzling and dark, The Story of H pulsates with a terrible beauty and power that lingers with the reader long after the last page.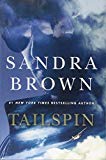 Tailspin

by Sandra Brown.

Hardcover, 432 pages.

Don't miss the spine tingling suspense and tantalizing romance in this thriller about a daring pilot caught in a race against time from #1 New York Times bestselling author Sandra Brown.


Rye Mallett, a fearless "freight dog" pilot charged with flying cargo to far-flung locations, is often rough-spoken and all business, but soft on regulations when they get in the way of meeting a deadline. But he does have a rock-solid reputation: he will fly in the foulest weather, day or night, and deliver the goods safely to their destination. So when Rye is asked to fly into a completely fogbound northern Georgia town and deliver a mysterious black box to a Dr. Lambert, he doesn't ask questions.
As Rye's plane nears the isolated landing strip, more trouble than inclement weather awaits him. He is greeted first by a sabotage attempt on his plane that causes him to crash land, and then by Dr. Brynn O'Neal, who claims she was sent for the box in Dr. Lambert's stead. Despite Rye's "no-involvement" policy when it comes to other people's problems, he finds himself irresistibly drawn to the intrigue surrounding his cargo . . . and to the mysterious and alluring Brynn.
Soon Rye and Brynn are in a treacherous forty-eight-hour race to deliver the box before time runs out. With everyone from law enforcement officials to hired thugs hot on their heels, they must learn to trust each other so they can protect their valuable cargo from those who would kill for it.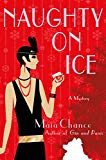 Naughty on Ice: A Mystery (Discreet Retrieval Agency Mysteries)

by Maia Chance.

Hardcover, 288 pages.
ISBN-10: 1250109078
Naughty on Ice is the latest in Maia Chance's dazzlingly fun Prohibition-era caper series featuring society matron Lola Woodby and her stalwart Swedish cook, Berta.
The Discreet Retrieval Agency is doing a brisk holiday business of retrieving lost parcels, grandmas, and stolen wreaths. But with their main squeezes Ralph and Jimmy once more on the back burner, both Lola and Berta pine for a holiday out of New York City. So when they receive a mysterious Christmas card requesting that they retrieve an antique ring at a family gathering in Maple Hill, Vermont, they jump at the chance. Sure, the card is signed Anonymous and it's vaguely threatening, but it's Vermont.
In Maple Hill, several estranged members of the wealthy Goddard family gather. And no sooner do Lola and Berta recover the ring?from Great-Aunt Cressida Goddard's arthritic finger?than Mrs. Goddard goes toes-up, poisoned by her Negroni cocktail on ice. When the police arrive, Lola and Berta are caught-red-handed with the ring, and it becomes clear that they were in fact hired not for their cracker-jack retrieving abilities, but to be scapegoats for murder.
With no choice but to unmask the killer or be thrown in the slammer, Lola and Berta's investigations lead them deep into the secrets of Maple Hill. In a breathless pursuit along a snowy ridge, with a lovelorn Norwegian ski instructor and country bumpkin hooch smugglers hot on their heels, Lola and Berta must find out once and for all who's nice...and who's naughty.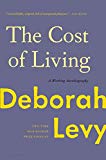 The Cost of Living: A Working Autobiography

by Deborah Levy.

Hardcover, 144 pages.
ISBN-10: 163557191X
The bestselling exploration of the dimensions of love, marriage, mourning, and kinship from two-time Booker Prize finalist Deborah Levy.
To strip the wallpaper off the fairy tale of The Family House in which the comfort and happiness of men and children has been the priority is to find behind it an unthanked, unloved, neglected, exhausted woman.
The Cost of Living explores the subtle erasure of women's names, spaces, and stories in the modern everyday. In this "living autobiography" infused with warmth and humor, Deborah Levy critiques the roles that society assigns to us, and reflects on the politics of breaking with the usual gendered rituals. What does it cost a woman to unsettle old boundaries and collapse the social hierarchies that make her a minor character in a world not arranged to her advantage?
Levy draws on her own experience of attempting to live with pleasure, value, and meaning--the making of a new kind of family home, the challenges of her mother's death--and those of women she meets in everyday life, from a young female traveler reading in a bar who suppresses her own words while she deflects an older man's advances, to a particularly brilliant student, to a kindly and ruthless octogenarian bookseller who offers the author a place to write at a difficult time in her life. The Cost of Living is urgent, essential reading, a crystalline manifesto for turbulent times.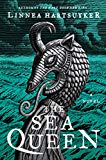 The Sea Queen: A Novel (The Golden Wolf Saga)

by Linnea Hartsuyker.

Hardcover, 464 pages.

An exhilarating Viking saga filled with the rich history, romantic adventure and political intrigue that have made Diana Gabaldon's Outlander, George R. R. Martin's Game of Thrones, as well as Phillippa Gregory's historical fiction and Neil Gaiman's Norse Mythology popular bestsellers. 
Six years after The Half-Drowned King, Ragnvald Eysteinsson is now king of Sogn, but fighting battles for King Harald keeps him away from home, as he confronts treachery and navigates a political landscape that grows more dangerous the higher he rises.
Ragnvald's sister Svanhild has found the freedom and adventure she craves at the side of the rebel explorer Solvi Hunthiofsson, though not without a cost. She longs for a home where her quiet son can grow strong, and a place where she can put down roots, even as Solvi's ambition draws him back to Norway's battles again and keeps her divided from her brother.
As a growing rebellion unites King Harald's enemies, Ragnvald suspects that some Norse nobles are not loyal to Harald's dream of a unified Norway. He sets a plan in motion to defeat all of his enemies, and bring his sister back to his side, while Svanhild finds herself with no easy decisions, and no choices that will leave her truly free. Their actions will hold irrevocable repercussions for the fates of those they love and for Norway itself.
The Sea Queen returns to the fjords and halls of Viking-Age Scandinavia, a world of violence and prophecy, where honor is challenged by shifting alliances, and vengeance is always a threat to peace.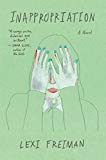 Inappropriation: A Novel

by Lexi Freiman.

Hardcover, 368 pages.

"This is a daring book, thrillingly of our moment." -- Emma Cline, author of The Girls
A wildly irreverent take on the coming-of-age story that turns a search for belonging into a riotous satire of identity politics
Starting at a prestigious private Australian girls' school, fifteen-year-old Ziggy Klein is confronted with an alienating social hierarchy that hurls her into the arms of her grade's most radical feminists. Tormented by a burgeoning collection of dark, sexual fantasies, and a biological essentialist mother, Ziggy sets off on a journey of self-discovery that moves from the Sydney drag scene to the extremist underbelly of the Internet. 
As PC culture collides with her friends' morphing ideology and her parents' kinky sex life, Ziggy's understanding of gender, race, and class begins to warp. Ostracized at school, she seeks refuge in Donna Haraway's seminal feminist text, A Cyborg Manifesto, and discovers an indisputable alternative identity. Or so she thinks. A controversial Indian guru, a transgender drag queen, and her own Holocaust-surviving grandmother propel Ziggy through a series of misidentifications, culminating in a date-rape revenge plot so confused, it just might work. 
Uproariously funny, but written with extraordinary acuity about the intersections of gender, sexual politics, race, and technology, Inappropriation is literary satire at its best. With a deft finger on the pulse of the zeitgeist, Lexi Freiman debuts on the scene as a brilliant and fearless new talent.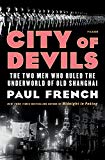 City of Devils: The Two Men Who Ruled the Underworld of Old Shanghai

by Paul French.

Hardcover, 320 pages.
ISBN-10: 1250170583
Now one of Kirkus Reviews' "Best Books of the Year"

From Paul French, the New York Times bestselling author of Midnight in Peking?winner of both the Edgar Award for Best Fact Crime and the CWA Gold Dagger for Non-Fiction?comes City of Devils, a rags-to-riches tale of two self-made men set against a backdrop of crime and vice in the sprawling badlands of Shanghai.

Shanghai, 1930s: It was a haven for outlaws from all over the world: a place where pasts could be forgotten, fascism and communism outrun, names invented, and fortunes made?and lost.
"Lucky" Jack Riley was the most notorious of those outlaws. An ex–U.S. Navy boxing champion, he escaped from prison and rose to become the Slots King of Shanghai. "Dapper" Joe Farren?a Jewish boy who fled Vienna's ghetto?ruled the nightclubs. His chorus lines rivaled Ziegfeld's.
In 1940, Lucky Jack and Dapper Joe bestrode the Shanghai Badlands like kings, while all around the Solitary Island was poverty, starvation, and war. They thought they ruled Shanghai, but the city had other ideas. This is the story of their rise to power, their downfall, and the trail of destruction left in their wake. Shanghai was their playground for a flickering few years, a city where for a fleeting moment even the wildest dreams could come true.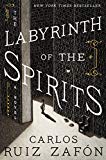 The Labyrinth of the Spirits: A Novel (Cemetery of Forgotten Books)

by Carlos Ruiz Zafon.

Hardcover, 816 pages.
ISBN-10: 0062668692
The internationally acclaimed, New York Times bestselling author returns to the magnificent universe he constructed in his bestselling novels The Shadow of the Wind, The Angel's Game, and The Prisoner of Heaven in this riveting series finale—a heart-pounding thriller and nail-biting work of suspense which introduces a sexy, seductive new heroine whose investigation shines a light on the dark history of Franco's Spain.
In this unforgettable final volume of Ruiz Zafón's cycle of novels set in the universe of the Cemetery of Forgotten Books, beautiful and enigmatic Alicia Gris, with the help of the Sempere family, uncovers one of the most shocking conspiracies in all Spanish history.
Nine-year-old Alicia lost her parents during the Spanish Civil War when the Nacionales (the fascists) savagely bombed Barcelona in 1938. Twenty years later, she still carries the emotional and physical scars of that violent and terrifying time. Weary of her work as an investigator for Spain's secret police in Madrid, a job she has held for more than a decade, the twenty-nine-year old plans to move on. At the insistence of her boss, Leandro Montalvo, she remains to solve one last case: the mysterious disappearance of Spain's Minister of Culture, Mauricio Valls.
With her partner, the intimidating policeman Juan Manuel Vargas, Alicia discovers a possible clue—a rare book by the author Victor Mataix hidden in Valls' office in his Madrid mansion. Valls was the director of the notorious Montjuic Prison in Barcelona during World War II where several writers were imprisoned, including David Martín and Victor Mataix. Traveling to Barcelona on the trail of these writers, Alicia and Vargas meet with several booksellers, including Juan Sempere, who knew her parents.
As Alicia and Vargas come closer to finding Valls, they uncover a tangled web of kidnappings and murders tied to the Franco regime, whose corruption is more widespread and horrifying than anyone imagined. Alicia's courageous and uncompromising search for the truth puts her life in peril. Only with the help of a circle of devoted friends will she emerge from the dark labyrinths of Barcelona and its history into the light of the future.
In this haunting new novel, Carlos Ruiz Zafón proves yet again that he is a masterful storyteller and pays homage to the world of books, to his ingenious creation of the Cemetery of Forgotten, and to that magical bridge between literature and our lives.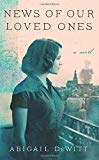 News of Our Loved Ones: A Novel

by Abigail DeWitt.

Hardcover, 240 pages.
ISBN-10: 006283472X
Set in France and America, News of Our Loved Ones is a haunting and intimate examination of love and loss, beauty and the cost of survival, witnessed through two generations of one French family, whose lives are all touched by the tragic events surrounding the D-Day bombings in Normandy.
What if your family's fate could be traced back to one indelible summer?
Over four long years, the Delasalle family has struggled to live in their Nazi occupied village in Normandy. Maman, Oncle Henri, Yvonne, and Françoise silently watched as their Jewish neighbors were arrested or wordlessly disappeared. Now in June 1944, when the sirens wail each day, warning of approaching bombers, the family wonders if rumors of the coming Allied invasion are true—and if they will survive to see their country liberated.
For sixteen-year-old Yvonne, thoughts of the war recede when she sees the red-haired boy bicycle past her window each afternoon. Murmuring to herself I love you, I love you, I love you, she wills herself to hear the whisper of his bicycle tires over the screech of Allied bombs falling from the sky.
Yvonne's sister, Geneviève, is in Paris to audition for the National Conservatory. Pausing to consider the shadow of a passing cloud as she raises her bow, she does not know that her family's home in Normandy lies in the path of British and American bombers. While Geneviève plays, her brother Simon and Tante Chouchotte, anxiously await news from their loved ones in Normandy.
Decades later, Geneviève, the wife of an American musician, lives in the United States. Each summer she returns to her homeland with her children, so that they may know their French family. Geneviève's youngest daughter, Polly, becomes obsessed with the stories she hears about the war, believing they are the key to understanding her mother and the conflicting cultures shaping her life.
Moving back and forth in time, told from varying points of view, News of Our Loved Ones explores the way family histories are shared and illuminates the power of storytelling to understand the past and who we are.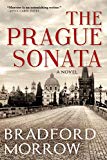 The Prague Sonata

by Bradford Morrow.

Paperback, 528 pages.
ISBN-10: 0802128688
Music and war, war and music?these are the twin motifs around which Bradford Morrow, recipient of the Academy Award in Fiction from the American Academy of Arts and Letters, has composed his magnum opus,
The Prague Sonata
, a novel more than a dozen years in the making.
In the early days of the new millennium, pages of a worn and weathered original sonata manuscript?the gift of a Czech immigrant living out her final days in Queens?come into the hands of Meta Taverner, a young musicologist whose concert piano career was cut short by an injury. To Meta's eye, it appears to be an authentic eighteenth-century work; to her discerning ear, the music rendered there is commanding, hauntingly beautiful, clearly the undiscovered composition of a master. But there is no indication of who the composer might be. The gift comes with the request that Meta attempt to find the manuscript's true owner?a Prague friend the old woman has not heard from since the Second World War forced them apart?and to make the three-part sonata whole again. Leaving New York behind for the land of Dvorák and Kafka, Meta sets out on an unforgettable search to locate the remaining movements of the sonata and uncover a story that has influenced the course of many lives, even as it becomes clear that she isn't the only one after the music's secrets.
Magisterially evoking decades of Prague's tragic and triumphant history, from the First World War through the soaring days of the Velvet Revolution, and moving from postwar London to the heartland of immigrant America, The Prague Sonata is both epic and intimate, evoking the ways in which individual notes of love and sacrifice become part of the celebratory symphony of life.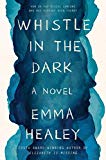 Whistle in the Dark: A Novel

by Emma Healey.

Hardcover, 336 pages.
ISBN-10: 0062309714
Emma Healey follows the success of her #1 internationally bestselling debut novel Elizabeth Is Missing, winner of the Costa First Novel Award, with this beautiful, thought-provoking, and psychologically complex tale that affirms her status as one of the most inventive and original literary novelists today.
Jen and Hugh Maddox have just survived every parent's worst nightmare.
Relieved, but still terrified, they sit by the hospital bedside of their fifteen-year-old daughter, Lana, who was found bloodied, bruised, and disoriented after going missing for four days during a mother-daughter vacation in the country. As Lana lies mute in the bed, unwilling or unable to articulate what happened to her during that period, the national media speculates wildly and Jen and Hugh try to answer many questions.
Where was Lana? How did she get hurt? Was the teenage boy who befriended her involved? How did she survive outside for all those days? Even when she returns to the family home and her school routine, Lana only provides the same frustrating answer over and over: "I can't remember."
For years, Jen had tried to soothe the depressive demons plaguing her younger child, and had always dreaded the worst. Now she has hope—the family has gone through hell and come out the other side. But Jen cannot let go of her need to find the truth. Without telling Hugh or their pregnant older daughter Meg, Jen sets off to retrace Lana's steps, a journey that will lead her to a deeper understanding of her youngest daughter, her family, and herself.
A wry, poignant, and masterfully drawn story that explores the bonds and duress of family life, the pain of mental illness, and the fraught yet enduring connection between mothers and daughters, Whistle in the Dark is a story of guilt, fear, hope, and love that explores what it means to lose and find ourselves and those we love.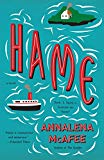 Hame

by Annalena McAfee.

Paperback, 592 pages.
ISBN-10: 0525432205
With her young daughter in tow, Mhairi McPhail flees her crumbling marriage in New York and accepts an assignment on the remote Hebridean island of Fascaray, where her grandfather was born. There, she will set up a museum in honor of the island's celebrated poet, Grigor McWatt, and write his biography. As Mhairi struggles to adapt to island life and put her troubles behind her, she begins to unearth the astonishing secret history of the poet, who has long been regarded by many as the custodian of Fascaray's—and Scotland's—soul. Hame builds an intricate world around the life and work of McWatt, weaving the poet's own writing, extracts from Mhairi's journal, and tales of Fascaray itself into an extraordinary story of identity, love, belonging and the universal quest for home.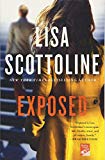 Exposed: A Rosato & DiNunzio Novel

by Lisa Scottoline.

Paperback, 368 pages.

From the New York Times bestselling author comes the much-anticipated fifth book in the Rosato & DiNunzio thriller series, Lisa Scottoline's Exposed.
A BATTLE FOR JUSTICE PITS PARTNER AGAINST PARTNER...
Mary DiNunzio wants to represent her old friend Simon Pensiera, a sales rep who was wrongly fired by his company, but her partner Bennie Rosato represents the parent company. When she confronts Mary, explaining this is a conflict of interest, an epic battle of wills and legal strategy between the two ensues?ripping the law firm apart, forcing everyone to take sides and turning friend against friend.
SOMETIMES LOYALTY CAN BE LETHAL.
You Belong to Me: A Novel

by Colin Harrison.

Paperback, 336 pages.
ISBN-10: 1250181658
The long-awaited new novel by "the class act of the urban thriller" (Entertainment Weekly)
YOU BELONG TO ME . . . Paul Reeves is a successful immigration lawyer, but his passion is collecting old maps of New York, tangible records of the city's rich history in an increasingly digital world. One afternoon he attends an auction with his neighbor Jennifer Mehraz, the beautiful young wife of an Iranian financier-lawyer, but halfway through the auction a handsome man in soldier fatigues appears in the aisle and whisks Jennifer away. YOU BELONG TO ME . . . A long-lost lover from Jennifer's rural Pennsylvania past, the man sets off a series of alarming events as those close to Jennifer try to figure out who he is and how the two are connected, including her high-powered and possessive husband, whose ultimate goal is to make this embarrassing intrusion into his marriage disappear. YOU BELONG TO ME . . . At the same time, one of the world's rarest and most inaccessible maps suddenly goes on sale, but before Paul can finalize a deal, another buyer snatches it out from under Paul's nose, sending him on a quest to find out who the mysterious buyer is and how to get the map for himself.
Eight years after his last critically acclaimed thriller, The Finder, Colin Harrison returns with You Belong to Me. Filled with compelling characters and a loving but biting satire of New York City, You Belong to Me is an exceptional novel, and Colin Harrison is at the top of his game.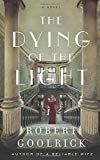 The Dying of the Light: A Novel

by Robert Goolrick.

Hardcover, 288 pages.
ISBN-10: 0062678221
From the author of the bestselling A Reliable Wife comes a dramatic, passionate tale of a glamorous Southern debutante who marries for money and ultimately suffers for love—a southern gothic as written by Dominick Dunne.
It begins with a house and ends in ashes . . .
Diana Cooke was "born with the century" and came of age just after World War I. The daughter of Virginia gentry, she knew early that her parents had only one asset, besides her famous beauty: their stately house, Saratoga, the largest in the commonwealth, which has hosted the crème of society and Hollywood royalty. Though they are land-rich, the Cookes do not have the means to sustain the estate. Without a wealthy husband, Diana will lose the mansion that has been the heart and soul of her family for five generations.
The mysterious Captain Copperton is an outsider with no bloodline but plenty of cash. Seeing the ravishing nineteen-year-old Diana for the first time, he's determined to have her. Diana knows that marrying him would make the Cookes solvent and ensure that Saratoga will always be theirs. Yet Copperton is cruel as well as vulgar; while she admires his money, she cannot abide him. Carrying the weight of Saratoga and generations of Cookes on her shoulders, she ultimately succumbs to duty, sacrificing everything, including love.
Luckily for Diana, fate intervenes. Her union with Copperton is brief and gives her a son she adores. But when her handsome, charming Ashton, now grown, returns to Saratoga with his college roommate, the real scandal and tragedy begins.
Reveling in the secrets, mores, and society of twentieth-century genteel Southern life, The Dying of the Light is a romance, a melodrama, and a cautionary tale told with the grandeur and sweep of an epic Hollywood classic.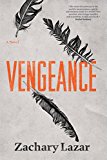 Vengeance: A Novel

by Zachary Lazar.

Paperback, 272 pages.
ISBN-10: 1936787776
"Tense and evocative . . . . Despite its powerful social critique, Vengeance is cautious and prismatic, openly troubled by its own claims to authority." ?Katy Waldman, The New Yorker

As the narrator attempts to sort out what happened in King's life?paying visits to his devoted mother, his estranged young daughter and her mother, his girlfriend, his brother, and his cousin?the writer's own sense of identity begins to feel more and more like a fiction. He is one of the "free people" while Kendrick, who studies theology and philosophy, will never get his only wish, expressed plainly as "I just need to get out of here." The dichotomy between their lives forces the narrator to confront the violence in his own past, and also to reexamine American notions of guilt and penance, racial bias, and the inherent perversity of punitive justice.

It is common knowledge that we have an incarceration crisis in our country. Vengeance, by way of vivid storytelling, helps us to understand the failure of empathy and imagination that causes it.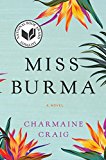 Miss Burma

by Charmaine Craig.

Paperback, 368 pages.
ISBN-10: 0802127681
A beautiful and poignant story of one family during the most violent and turbulent years of world history, Miss Burma is a powerful novel of love and war, colonialism and ethnicity, and the ties of blood.

Miss Burma tells the story of modern-day Burma through the eyes of Benny and Khin, husband and wife, and their daughter Louisa. After attending school in Calcutta, Benny settles in Rangoon, then part of the British Empire, and falls in love with Khin, a woman who is part of a long-persecuted ethnic minority group, the Karen. World War II comes to Southeast Asia, and Benny and Khin must go into hiding in the eastern part of the country during the Japanese Occupation, beginning a journey that will lead them to change the country's history. After the war, the British authorities make a deal with the Burman nationalists, led by Aung San, whose party gains control of the country. When Aung San is assassinated, his successor ignores the pleas for self-government of the Karen people and other ethnic groups, and in doing so sets off what will become the longest-running civil war in recorded history. Benny and Khin's eldest child, Louisa, has a danger-filled, tempestuous childhood and reaches prominence as Burma's first beauty queen soon before the country falls to dictatorship. As Louisa navigates her newfound fame, she is forced to reckon with her family's past, the West's ongoing covert dealings in her country, and her own loyalty to the cause of the Karen people.

Based on the story of the author's mother and grandparents, Miss Burma is a captivating portrait of how modern Burma came to be and of the ordinary people swept up in the struggle for self-determination and freedom.
That Kind of Mother: A Novel

by Rumaan Alam.

Hardcover, 304 pages.
ISBN-10: 0062667602
NAMED A MOST ANTICIPATED BOOK OF 2018 BY Buzzfeed • The Boston Globe •  The Millions • InStyle • Southern Living • Vogue • Popsugar
"With his unerring eye for nuance and unsparing sense of irony, Rumaan Alam's second novel is both heartfelt and thought-provoking."
   — Celeste Ng, author of Little Fires Everywhere
From the celebrated author of Rich and Pretty, a novel about the families we fight to build and those we fight to keep
Like many first-time mothers, Rebecca Stone finds herself both deeply in love with her newborn son and deeply overwhelmed. Struggling to juggle the demands of motherhood with her own aspirations and feeling utterly alone in the process, she reaches out to the only person at the hospital who offers her any real help—Priscilla Johnson—and begs her to come home with them as her son's nanny.

Priscilla's presence quickly does as much to shake up Rebecca's perception of the world as it does to stabilize her life. Rebecca is white, and Priscilla is black, and through their relationship, Rebecca finds herself confronting, for the first time, the blind spots of her own privilege. She feels profoundly connected to the woman who essentially taught her what it means to be a mother. When Priscilla dies unexpectedly in childbirth, Rebecca steps forward to adopt the baby. But she is unprepared for what it means to be a white mother with a black son. As she soon learns, navigating motherhood for her is a matter of learning how to raise two children whom she loves with equal ferocity, but whom the world is determined to treat differently.

Written with the warmth and psychological acuity that defined his debut, Rumaan Alam has crafted a remarkable novel about the lives we choose, and the lives that are chosen for us.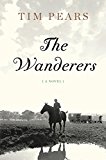 The Wanderers: The West Country Trilogy

by Tim Pears.

Hardcover, 384 pages.
ISBN-10: 1635572029
The powerful second novel in Tim Pears's acclaimed West Country trilogy. Two teenagers, bound by love yet divided by fate, forge separate paths in England before World War I.
1912. Leo Sercombe is on a journey. Aged thirteen and banished from the secluded farm of his childhood, he travels through Devon, grazing on berries and sleeping in the woods. Behind him lies the past, and before him the West Country, spread out like a tapestry. But a wanderer is never alone for long, try as he might--and soon Leo is taken in by gypsies, with their wagons, horses, and vivid attire. Yet he knows he cannot linger, and must forge on toward the western horizon.
Leo's love, Lottie, is at home. Life on the estate continues as usual, yet nothing is as it was. Her father is distracted by the promise of new love and Lottie is increasingly absorbed in the natural world: the profusion of wild flowers in the meadow, the habits of predators, and the mysteries of anatomy. And of course, Leo is absent. How will the two young people ever find each other again?
In The Wanderers, Tim Pears's writing, both transcendent and sharply focused, reaches new heights, revealing the beauty and brutality that coexist in nature. Timeless, searching, charged with raw energy and gentle humor, this is a delicately wrought tale of adolescence; of survival; of longing, loneliness, and love.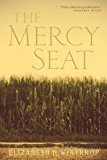 The Mercy Seat

by Elizabeth H. Winthrop.

Hardcover, 240 pages.
ISBN-10: 0802128181
"One of the finest writers of her generation" (Brad Watson), and author of three previously acclaimed novels, Elizabeth H. Winthrop delivers a brave new book that will launch her distinguished career anew. An incisive, meticulously crafted portrait of race, racism, and injustice in the Jim Crow era South that is as intimate and tense as a stage drama, The Mercy Seat is a stunning account of one town's foundering over a trauma in their midst.
On the eve of his execution, eighteen year old Willie Jones sits in his cell in New Iberia awaiting his end. Across the state, a truck driven by a convict and his keeper carries the executioner's chair closer. On a nearby highway, Willie's father Frank lugs a gravestone on the back of his fading, old mule. In his office the DA who prosecuted Willie reckons with his sentencing, while at their gas station at the crossroads outside of town, married couple Ora and Dale grapple with their grief and their secrets.
As various members of the township consider and reflect on what Willie's execution means, an intricately layered and complex portrait of a Jim Crow era Southern community emerges.  Moving from voice to voice, Winthrop elegantly brings to stark light the story of a town, its people, and its injustices. The Mercy Seat is a brutally incisive and tender novel from one of our most acute literary observers.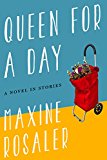 Queen for a Day

by Maxine Rosaler.

Hardcover, 256 pages.
ISBN-10: 1883285755
The reader knows by page one of Queen for a Day that Mimi Slavitt's three-year-old son is autistic, but if anyone told her, she wouldn't listen, because she doesn't want to know—until at last Danny's behavior becomes so strange even she can't ignore it. After her son's diagnosis Mimi finds herself in a world nearly as isolating as her son's. It is a world she shares only with mothers like herself, women chosen against their will for lives of sacrifice and martyrdom. Searching for miracles, begging for the help of heartless bureaucracies while arranging every minute of every day for children who can never be left alone, they exist in a state of perpetual crisis, normal life always just out of reach. In chapters told from Mimi's point of view and theirs, we meet these women, each a conflicted, complex character totally unsuited for sainthood and dreaming of the day she can just walk away. Taking its title from the 1950s reality TV show in which the contestants, housewives living lives filled with pain and suffering, competed with each other for deluxe refrigerators and sets of stainless steel silverware, Queen for a Day portrays a group of imperfect women living under enormous pressure. Rosaler tells their story in ironic, precise and vivid prose, with dark humor and insight born of first-hand experience.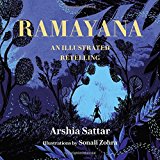 Ramayana: An Illustrated Retelling

by Arshia Sattar.

Hardcover, 192 pages.
ISBN-10: 1632061775
One of the world's oldest and best-loved tales, now retold and illustrated in thrilling detail for readers of all ages.

Rama pulled the splendid arrow out of his quiver. It had been given to him long ago by the sage Agastya who had told him that he could use it only once and only for a great enemy. The incomparable arrow held the wind in its feathers, the sun and the moon in its shining tip, the earth in its shaft and the power of the doomsday fire in its flight.

Ramayana—an unforgettable tale of love, adventure, flying monkeys and god acting in the world of humans—has been treasured by readers around the world for thousands of years. Now in an authoritative, gripping retelling by the renowned Ramayana scholar Arshia Sattar, readers have a new chance to explore this classic's riches.

Rama is a brave young prince who is forced into exile. His brother Lakshmana and his wife, the beautiful princess Sita, loyally follow him into the depths of the mysterious forest, where they encounter strange and dangerous creatures. None is as terrifying as Ravana, the ten-headed demon king who kidnaps Sita and takes her to a fortified city in the middle of the ocean. To rescue her, Rama enlists the help of hundreds of thousands of magical monkeys and bears to fight the demon army and win her back. Even the gods gather to witness the harrowing battle. Will Rama and his friends prevail, and will Sita return to him? Only these captivating pages will tell…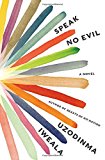 Speak No Evil: A Novel

by Uzodinma Iweala.

Hardcover, 224 pages.
ISBN-10: 0061284920
"A lovely slender volume that packs in entire worlds with complete mastery. Speak No Evil explains so much about our times and yet is never anything less than a scintillating, page-turning read."—Gary Shteyngart
"A wrenching, tightly woven story about many kinds of love and many kinds of violence. Speak No Evil probes deeply but also with compassion the cruelties of a loving home. Iweala's characters confront you in close-up, as viscerally, bodily alive as any in contemporary fiction."—Larissa MacFarquhar
In the long-anticipated novel from the author of the critically acclaimed Beasts of No Nation, a revelation shared between two privileged teenagers from very different backgrounds sets off a chain of events with devastating consequences.
On the surface, Niru leads a charmed life. Raised by two attentive parents in Washington, D.C., he's a top student and a track star at his prestigious private high school. Bound for Harvard in the fall, his prospects are bright. But Niru has a painful secret: he is queer—an abominable sin to his conservative Nigerian parents. No one knows except Meredith, his best friend, the daughter of prominent Washington insiders—and the one person who seems not to judge him.
When his father accidentally discovers Niru is gay, the fallout is brutal and swift. Coping with troubles of her own, however, Meredith finds that she has little left emotionally to offer him. As the two friends struggle to reconcile their desires against the expectations and institutions that seek to define them, they find themselves speeding toward a future more violent and senseless than they can imagine. Neither will escape unscathed.
In the tradition of Junot Diaz's The Brief Wondrous Life of Oscar Wao and Chimamanda Ngozi Adichie's Americanah, Speak No Evil explores what it means to be different in a fundamentally conformist society and how that difference plays out in our inner and outer struggles. It is a novel about the power of words and self-identification, about who gets to speak and who has the power to speak for other people. As heart-wrenching and timely as his breakout debut, Beasts of No Nation, Uzodinma Iweala's second novel cuts to the core of our humanity and leaves us reeling in its wake.
A 2018 Indie Next Pick | One of The Millions' Most Anticipated Books of 2018 | One of Bustle's 35 Most Anticipated Fiction Books Of 2018 | One of Paste's 25 Most Anticipated Books of 2018 | One of The Boston Globe's 25 Books We Can't Wait to Read in 2018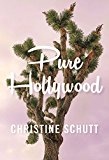 Pure Hollywood: And Other Stories

by Christine Schutt.

Hardcover, 144 pages.
ISBN-10: 0802127614




"Pure Hollywood is pure gold."?Ottessa Moshfegh



The sensational new story collection from one of our sharpest, most original, and daringly cinematic stylists, National Book Award finalist and O Henry Prize winner Christine Schutt.

In one eponymous novella and ten stories, Pure Hollywood brings us into private worlds of corrupt familial love, intimacy, longing, and danger. From an alcoholic widowed actress living in desert seclusion to a young mother whose rejection of her child has terrible consequences, from a newlywed couple who ignore the violent warnings of a painter burned by love to an eerie portrait of erotic obsession, each story is an imagistic snapshot of what it means to live and learn, love and hurt. 

With Pure Hollywood Christine Schutt gives us sharply suspenseful and masterfully dark interior portraits of ordinary lives, infused with her signature observation and surprise. Timeless, incisive, and precise, these tales are a rush of blood to the head, portals through which we open our eyes and see the world anew.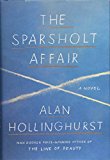 The Sparsholt Affair

by Alan Hollinghurst.

Hardcover, 432 pages.
ISBN-10: 1101874562
"Call Me By Your Name meets Evelyn Waugh in a gorgeous novel about the generations-long aftershocks of a youthful tryst." —Esquire

From the winner of the Man Booker Prize, a masterly novel that spans seven transformative decades as it plumbs the complex relationships of a remarkable family.
 
In 1940, David Sparsholt arrives at Oxford to study engineering, though his sights are set on joining the Royal Air Force. Handsome, athletic, charismatic, he is unaware of his powerful effect on others—especially on Evert Dax, the lonely and romantic son of a celebrated novelist who is destined to become a writer himself. With the world at war, and the Blitz raging in London, Oxford exists at a strange remove: a place of fleeting beauty, of secret liaisons under the cover of blackouts. A friendship develops between David and Evert that will influence their lives for decades to come.
 
Alan Hollinghurst's sweeping new novel evokes across three generations the intimate relationships of a group of friends brought together by art, literature, and love.  We witness shifts in taste and morality through a series of vividly rendered episodes: a Sparsholt holiday in Cornwall; eccentric gatherings at the Dax family home; the adventures of David's son Johnny, a painter in 1970s London. Richly observed, emotionally charged, this dazzling novel of fathers and sons, of family and legacy, explores the social and sexual revolutions of the past century, even as it takes us straight to the heart of our current age.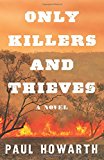 Only Killers and Thieves

A Novel
by Paul Howarth.
Hardcover, 336 pages.
ISBN-10: 0062690965
Two brothers are exposed to the brutal realities of life and the seductive cruelty of power in this riveting debut novel—a story of savagery and race, injustice and honor, set in the untamed frontier of 1880s Australia—reminiscent of Philipp Meyer's The Son and the novels of Cormac McCarthy.
An epic tale of revenge and survival, Only Killers and Thieves is a gripping and utterly transporting debut, bringing to vivid life a colonial Australia that bears a striking resemblance to the American Wild West in its formative years.
It is 1885, and a crippling drought threatens to ruin the McBride family. Their land is parched, their cattle starving. When the rain finally comes, it is a miracle that renews their hope for survival. But returning home from an afternoon swimming at a remote waterhole filled by the downpour, fourteen-year-old Tommy and sixteen-year-old Billy meet with a shocking tragedy.
Thirsting for vengeance against the man they believe has wronged them—their former Aboriginal stockman—the distraught brothers turn to the ruthless and cunning John Sullivan, the wealthiest landowner in the region and their father's former employer. Sullivan gathers a posse led by the dangerous and fascinating Inspector Edmund Noone and his Queensland Native Police, an infamous arm of British colonial power charged with the "dispersal" of indigenous Australians to "protect" white settler rights. As they ride across the barren outback in pursuit, their harsh and horrifying journey will have a devastating impact on Tommy, tormenting him for the rest of his life—and will hold enduring consequences for a young country struggling to come into its own.
Recreating a period of Australian and British history as evocative and violent as the American frontier era, Only Killers and Thieves is an unforgettable story of family, guilt, empire, race, manhood, and faith that combines the insightfulness of Philipp Meyer's The Son, the atmospheric beauty of Amanda Coplin's The Orchardist, and the raw storytelling power of Ian McGuire's The North Water.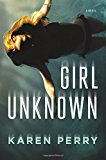 Girl Unknown

A Novel
by Karen Perry.
Hardcover, 304 pages.
ISBN-10: 0805098747
"Explores emotional danger with relentless, surgical accuracy."
?Tana French, New York Times bestselling author of The Trespasser and Into the Woods
David and Caroline Connolly are swimming successfully through their marriage's middle years?raising two children; overseeing care for David's ailing mother; leaning into their careers, both at David's university teaching job, where he's up for an important promotion, and at the ad agency where Caroline has recently returned to work after years away while the children were little. The recent stresses of home renovation and of a brief romantic betrayal (Caroline's) are behind them. The Connollys know and care for each other deeply.
Then one early fall afternoon, a student of sublime, waiflike beauty appears in David's university office and says, "I think you might be my father." And the fact of a youthful passion that David had tried to forget comes rushing back. In the person of this intriguing young woman, the Connollys may have a chance to expand who they are and how much they can love, or they may be making themselves vulnerable to menace. They face either an opportunity or a threat?but which is which? What happens when their hard-won family happiness meets a hard-luck beautiful girl?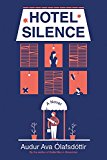 Hotel Silence

by Audur Ava Olafsdottir.

Paperback, 288 pages.
ISBN-10: 0802127509
From internationally bestselling author Auður Ava Ólafsdóttir, a charming and tender novel about a recently divorced man on a life-changing journey into a war-torn country, where he finds the tools to mend the lives of those he encounters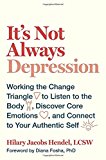 It's Not Always Depression

Working the Change Triangle to Listen to the Body, Discover Core Emotions, and Connect to Your Authentic Self
by Hilary Jacobs Hendel.
Hardcover, 320 pages.
ISBN-10: 0399588140
Fascinating patient stories and dynamic exercises help you connect to healing emotions, ease anxiety and depression, and discover your authentic self.
 
Sara suffered a debilitating fear of asserting herself. Spencer experienced crippling social anxiety. Bonnie was shut down, disconnected from her feelings. These patients all came to psychotherapist Hilary Jacobs Hendel seeking treatment for depression, but in fact none of them were chemically depressed. Rather, Jacobs Hendel found that they'd all experienced traumas in their youth that caused them to put up emotional defenses that masqueraded as symptoms of depression. Jacobs Hendel led these patients and others toward lives newly capable of joy and fulfillment through an empathic and effective therapeutic approach that draws on the latest science about the healing power of our emotions.
 
Whereas conventional therapy encourages patients to talk through past events that may trigger anxiety and depression, accelerated experiential dynamic psychotherapy (AEDP), the method practiced by Jacobs Hendel and pioneered by Diana Fosha, PhD, teaches us to identify the defenses and inhibitory emotions (shame, guilt, and anxiety) that block core emotions (anger, sadness, fear, disgust, joy, excitement, and sexual excitement). Fully experiencing core emotions allows us to enter an openhearted state where we are calm, curious, connected, compassionate, confident, courageous, and clear.
 
In It's Not Always Depression, Jacobs Hendel shares a unique and pragmatic tool called the Change Triangle—a guide to carry you from a place of disconnection back to your true self. In these pages, she teaches lay readers and helping professionals alike
 
• why all emotions—even the most painful—have value.
• how to identify emotions and the defenses we put up against them.
• how to get to the root of anxiety—the most common mental illness of our time.
• how to have compassion for the child you were and the adult you are.
 
Jacobs Hendel provides navigational tools, body and thought exercises, candid personal anecdotes, and profound insights gleaned from her patients' remarkable breakthroughs. She shows us how to work the Change Triangle in our everyday lives and chart a deeply personal, powerful, and hopeful course to psychological well-being and emotional engagement.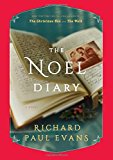 The Noel Diary: A Novel

The Noel Collection
by Richard Paul Evans.
Hardcover, 304 pages.
ISBN-10: 1501172034
New York Times Bestseller

In this new holiday-themed novel from the #1 New York Times bestselling author of The Mistletoe Promise and The Walk, a man receives the best Christmas present he could ask for: the chance to re-write the past.

Bestselling romance author Jacob Churcher hasn't been home for almost twenty years—not since his mentally ill mother kicked him out of the house when he was just sixteen. When a lawyer calls, days before Christmas, to inform him that his estranged mother has passed away and left her house to him, Jacob returns not just to settle the estate but to try and reconcile with the past and the pain and abuse he experienced as a child. Also, maybe cleaning out her house will be slightly less depressing than spending the holidays alone, watching re-runs of Christmas classics.

But as it turns out, the house holds more than just difficult memories, Jacob's mother had become a hoarder and he must excavate through two decades worth of clutter. As Jacob digs through the detritus, like an archaeologist, he uncovers many puzzling items including a diary left by someone named Noel, a young woman he has no recollection of, who stayed with Jacob's family during her pregnancy. That's not the only echo from the past. Jacob has an unexpected visitor, Rachel, a woman looking for the mother who put her up for adoption thirty years before. United by their quest to make sense of the past and rewrite their futures, Jacob and Rachel begin a search for Noel. Along the way they find more than they possibly imagined, including grace, forgiveness and a chance at love.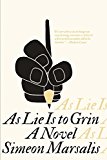 As Lie Is to Grin

A Novel
by Simeon Marsalis.
Paperback, 160 pages.
ISBN-10: 1936787598
Shortlisted for the 2017 Center for Fiction First Novel Prize
"Simeon Marsalis's As Lie Is to Grin is not a satire meant to teach us lessons, nor a statement of hope or despair, but something more visionary?a portrait of a young man's unraveling, a depiction of how race shapes and deforms us, a coming-of-age story that is also a confrontation with American history and amnesia. The book achieves more in its brief span than most books do at three times the length." ?Zachary Lazar, author of I Pity the Poor Immigrant
David, the narrator of Simeon Marsalis's singular first novel, is a freshman at the University of Vermont who is struggling to define himself against the white backdrop of his school. He is also mourning the loss of his New York girlfriend, whose grandfather's alma mater he has chosen to attend. When David met Melody, he lied to her about who he was and where he lived, creating a more intriguing story than his own. This lie haunts and almost unhinges him as he attempts to find his true voice and identity.
On campus in Vermont, David imagines encounters with a student from the past who might represent either Melody's grandfather or Jean Toomer, the author of the acclaimed Harlem Renaissance novel Cane (1923). He becomes obsessed with the varieties of American architecture "upon land that was stolen," and with the university's past and attitudes as recorded in its newspaper, The Cynic. And he is frustrated with the way the Internet and libraries are curated, making it difficult to find the information he needs to make connections between the university's history, African American history, and his own life.
In New York, the previous year, Melody confides a shocking secret about her grandfather's student days at the University of Vermont. When she and her father collude with the intent to meet David's mother in Harlem?craving what they consider an authentic experience of the black world?their plan ends explosively. The title of this impressive and emotionally powerful novel is inspired by Paul Laurence Dunbar's poem "We Wear the Mask" (1896): "We wear the mask that grins and lies . . ."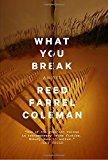 What You Break

A Gus Murphy Novel
by Reed Farrel Coleman.
Paperback, 368 pages.
ISBN-10: 0425283224
Former Suffolk County cop Gus Murphy returns to prowl the meaner streets of Long Island's darkest precincts, with a Russian mercenary at his back, in the stunning second installment of Reed Farrel Coleman's critically acclaimed series, now in paperback.

Gus Murphy and his girlfriend Magdalena are put in harm's way when Gus is caught up in the distant aftershocks of heinous crimes committed decades ago in Vietnam and Russia. Gus's ex-priest pal, Bill Kilkenny, introduces him to a wealthy businessman anxious to have someone look more deeply into the brutal murder of his granddaughter. Though the police already have the girl's murderer in custody, they have been unable to provide a reason for the killing. The businessman, Spears, offers big incentives if Gus can supply him with what the cops cannot—a motive.

Later that same day, Gus witnesses the execution of a man who has just met with his friend Slava. As Gus looks into the girl's murder and tries to protect Slava from the executioner's bullet, he must navigate a mine field populated by hostile cops, street gangs, and a Russian mercenary who will stop at nothing to do his master's bidding. But in trying to solve the girl's murder and save his friend, Gus may be opening a door into a past that was best left forgotten. Can he fix the damage done, or is it true that what you break you own...forever?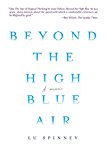 Beyond the High Blue Air

A Memoir
by Lu Spinney.
Paperback, 272 pages.
ISBN-10: 1936787547
"Like The Year of Magical Thinking by Joan Didion, Beyond the High Blue Air is a spare, sharp memoir about the speed with which a comfortable existence can be blighted by grief." ?Bee Wilson, The Sunday Times
Lu Spinney's memoir Beyond the High Blue Air is at once a portrait of the fearlessness of familial love and the profound dilemma posed by modern medicine. When Spinney's twenty-nine-year-old son, Miles, flies up on his snowboard, "he knows he is not in control as he is taken by force up the ramp," writes his mother, "skewing sideways as his board clips the edge and then he is hurtling, spinning up, up into the free blue sky ahead . . ." He lands hard on the ice and falls into a coma.
Thus begins the erratic loss? Miles first in a coma and then trapped in a fluctuating state of minimal consciousness?that unravels over the next five years. Spinney, her husband, and three other children put their lives on hold to tend to Miles at various hospitals and finally in a care home. They hold out hope that he will be returned to them. With blunt precision, Spinney chronicles her family's intimate experience.
And yet, as personal a book as this is, it offers universal meaning, presenting an eloquent and piercing description of what it feels to witness an intimate become unfamiliar. This is a story about ambiguous loss: the disappearance of someone who is still there. Three quarters of the way through, however, Spinney's story takes a turn. The family and, to the degree that he can communicate, Miles himself come to view ending his life as the only possible release from the prison of his body and mind. Spinney, cutting her last thread of hope, wishes for her son to die. And yet, even as she allows this difficult revelation to settle, she learns that this is not her decision to make. Because Miles is diagnosed as being in a "minimally conscious state" rather than a "persistent vegetative state," there is no legal way to bring about his death, a bewildering paradox that Spinney navigates with compassion and wisdom. This profound book encompasses the lyrical revelations of a memoir like Jean-Dominique Bauby's The Diving Bell and the Butterfly as well as the crucial medical and moral insights of a book such as Atul Gawande's Being Mortal.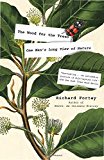 The Wood for the Trees

One Man's Long View of Nature
by Richard Fortey.
Paperback, 336 pages.
ISBN-10: 1101911565
Award-winning scientist Richard Fortey, upon his retirement, purchased four acres of ancient woodland in the Chiltern Hills of Oxfordshire, England. The Wood for the Trees is the joyful, lyrical portrait of what he found there. Fortey leads us through the seasons over the course of a year, as he fells trees in winter, admires bluebells in spring, and hunts moths in June and mushrooms in September. Along the way he reconstructs the geology and history of the area, tracing the rich variety of plants, animals, and people who have shaped it, from Neolithic hunters to Tudor gentry to present-day Russian oligarchs. The result is evocative and illuminating: an exuberant biography of a small patch of land and the miraculous web of life that it sustains.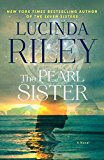 The Pearl Sister: Book Four (The Seven Sisters)

by Lucinda Riley.

Hardcover, 528 pages.
ISBN-10: 1501180037
From the breathtaking beaches of Thailand to the barely tamed wilds of colonial Australia, The Pearl Sister is the next captivating story in New York Times bestselling author Lucinda Riley's epic series about two women searching for a place to call home.

CeCe D'Aplièse has always felt like an outcast. But following the death of her father—the reclusive billionaire affectionately called Pa Salt by the six daughters he adopted from around the globe—she finds herself more alone than ever. With nothing left to lose, CeCe delves into the mystery of her familial origins. The only clues she holds are a black and white photograph and the name of a female pioneer who once traversed the globe from Scotland to Australia.

One hundred years earlier, Kitty McBride, a clergyman's daughter, abandoned her conservative upbringing to serve as the companion to a wealthy woman traveling from Edinburgh to Adelaide. Her ticket to a new land brings the adventure she dreamed of…and a love that she had never imagined.

When CeCe reaches the searing heat and dusty plains of the Red Centre of Australia, something deep within her responds to the energy of the area and the ancient culture of the Aboriginal people, and her soul reawakens. As she comes closer to finding the truth of her ancestry, CeCe begins to believe that this untamed, vast continent could offer her what she's always yearned for: a sense of belonging.

Just as The Shadow Sister was an "engaging and mesmerizing story of self-discovery and love" (Library Journal, starred review), The Pearl Sister is your next "perfect curl-up-in-an-armchair read" (Daily Mail, UK) from Lucinda Riley.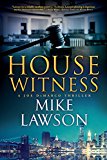 House Witness (Joe DeMarco)

by Mike Lawson.

Hardcover, 368 pages.
ISBN-10: 0802126669
In
House Witness
, the twelfth novel in the Joe DeMarco series, Mike Lawson puts his likable protagonist on the trail of a different kind of fixer?one whose job is to influence, and sometimes disappear, witnesses in seemingly airtight criminal cases.


Minority Leader of the House and DeMarco's long-time employer John Mahoney has kept more than one secret from his wife over the years, but none so explosive as this: He has a son, and that son has just been shot dead in a bar in Manhattan. Mahoney immediately dispatches DeMarco to New York to assist prosecutor Justine Porter, but with five bystanders willing to testify against the killer?rich-boy Toby Rosenthal?the case seems like a slam-dunk. That is, until Porter begins to suspect that someone is interfering with those witnesses, and that this may be connected to a pattern of cases across the country. Is there someone who is getting witnesses out of the way when the fate of a wealthy defendant is on the line?


With the help of Porter's intern, as outrageously smart as she is young, DeMarco becomes determined to follow that question through to its violent resolution in what turns out to be this series' most unexpected plot yet.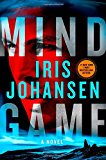 Mind Game: A Novel (Eve Duncan)

by Iris Johansen.

Hardcover, 384 pages.
ISBN-10: 1250075858
With Iris Johansen's trademark adventure, intrigue, and explosive energy, Mind Game is a propulsive thriller that's impossible to put down.
Scotland holds a treasure that Jane MacGuire has been hunting for years. But as she scours the Highlands in search of it, she's plagued by dreams of a girl in danger?dreams she can't ignore no matter how hard she tries. Who is this girl, and what is she trying to tell Jane? And will Jane figure it out before it's too late?for her and the mysterious young woman?
Things are further complicated when Seth Caleb comes back into Jane's life. Their history is volatile to say the least. This time Jane finds herself pulled unexpectedly into his world as she fights to save him. But Caleb isn't the only person sweeping her up into startling developments. When Eve Duncan surprises Jane with news of her own, Jane comes face to face with stunning changes in the lives of those she loves most.
TheEve Duncan novels are:
"No-holds-barred…Gripping."?Publishers Weekly
"Thrilling, emotional, and downright riveting!"?RT Book Reviews
"Enough to keep readers hooked all night long."?San Francisco Book Review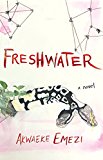 Freshwater

by Akwaeke Emezi.

Hardcover, 240 pages.
ISBN-10: 0802127355
An extraordinary debut novel, Freshwater explores the surreal experience of having a fractured self. It centers around a young Nigerian woman, Ada, who develops separate selves within her as a result of being born "with one foot on the other side." Unsettling, heartwrenching, dark, and powerful, Freshwater is a sharp evocation of a rare way of experiencing the world, one that illuminates how we all construct our identities.

Ada begins her life in the south of Nigeria as a troubled baby and a source of deep concern to her family. Her parents, Saul and Saachi, successfully prayed her into existence, but as she grows into a volatile and splintered child, it becomes clear that something went terribly awry. When Ada comes of age and moves to America for college, the group of selves within her grows in power and agency. A traumatic assault leads to a crystallization of her alternate selves: As?ghara and Saint Vincent. As Ada fades into the background of her own mind and these selves?now protective, now hedonistic?move into control, Ada's life spirals in a dark and dangerous direction.

Narrated from the perspective of the various selves within Ada, and based in the author's realities, Freshwater explores the metaphysics of identity and mental health, plunging the reader into the mystery of being and self. Freshwater dazzles with ferocious energy and serpentine grace, heralding the arrival of a fierce new literary voice.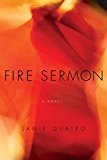 Fire Sermon

by Jamie Quatro.

Hardcover, 224 pages.
ISBN-10: 0802127045
"It would be difficult to overstate the wonder I felt while reading this novel. It's among the most beautiful books I've ever read about longing?for beauty, for sex, for God, for a coherent life."?Garth Greenwell, author of What Belongs to You

Maggie is entirely devoted to her husband Thomas, their two beautiful children, and to God?until what begins as a platonic intellectual and spiritual exchange between writer Maggie and poet James transforms into an erotically-charged bond that challenges Maggie's sense of loyalty and morality, drawing her deeper into the darkness of desire.

A daring debut novel of obsession, lust, and salvation by the highly lauded author of the story collection, I Want To Show You More, Fire Sermon is a tour de force that charts with bold intimacy and immersive sensuality the life of a married woman in the grip of a magnetic affair.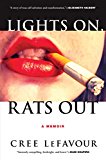 Lights On, Rats Out: A Memoir

by Cree LeFavour.

Hardcover, 244 pages.
ISBN-10: 0802125964
"Lights On, Rats Out is unlike anything I've ever read?a powerfully, staggeringly honest book that is excruciating in places, and also completely haunting. LeFavour's intimate account of her relationship with her psychiatrist is intensely compelling, forthright, and brave. Did he overstep? Was he somehow pulled in by her beyond what was therapeutically appropriate or helpful? This is a fascinating memoir in a category of its own."?Dani Shapiro

As a young college graduate a year into treatment with a psychiatrist, Cree LeFavour began to organize her days around the cruel, compulsive logic of self-harm: with each newly lit cigarette, the world would drop away as her focus narrowed on the blooming release of pleasure-pain as the burning tip was applied to an unblemished patch of skin. Her body was a canvas of cruelty; each scar a mark of pride and shame.

In sharp and shocking language, Lights On, Rats Out brings us closely into these years. We see the world as Cree did?turned upside down, the richness of life muted and dulled, its pleasures perverted. The heady thrill of meeting with her psychiatrist, Dr. Adam N. Kohl?whose relationship with Cree is at once sustaining and paralyzing?comes to be the only bright spot in her days.

Lights On, Rats Out describes a fiercely smart and independent woman's charged attachment to a mental health professional and the dangerous compulsion to keep him in her life at all costs.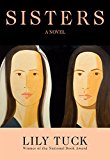 Sisters

by Lily Tuck.

Hardcover, 176 pages.
ISBN-10: 0802127118
"Tuck's prose is elegant." ? New York Times Book Review
Lily Tuck's critically-lauded, bestselling I Married You for Happiness was hailed by the Boston Globe as "an artfully crafted still life of one couple's marriage." In her singular new novel Sisters, Tuck gives a very different portrait of marital life, exposing the intricacies and scandals of a new marriage sprung from betrayal.
Tuck's unnamed narrator lives with her new husband, his two teenagers, and the unbanishable presence of his first wife?known only as she. Obsessed with her, our narrator moves through her days presided over by the all-too-real ghost of the first marriage, fantasizing about how the first wife lives her life. Will the narrator ever equal she intellectually, or ever forget the betrayal that lies between them? And what of the secrets between her husband and she, from which the narrator is excluded? The daring and precise build up to an eerily wonderful denouement is a triumph of subtlety and surprise.
With Sisters, Lily Tuck delivers riveting psychological portrait of marriage, infidelity, and obsession; charting with elegance and insight love in all its phases.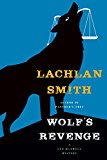 Wolf's Revenge (Leo Maxwell)

by Lachlan Smith.

Hardcover, 256 pages.
ISBN-10: 080212707X
Leo Maxwell is no ordinary attorney. He spends as much time tracking corrupt politicians and gangland leaders across the Bay area to piece together the facts of a crime as he does crafting courtroom rhetoric. But Leo has never quite recovered from discovering his mother's murdered corpse as a child, or from growing up in the shadow of his brilliant older brother.

In Wolf's Revenge, the fifth novel in Lachlan Smith's Shamus Award-winning series, attorney-detective Leo Maxwell seeks an exit strategy from his family's deepening entanglement with a ruthless prison-based gang. Caught between the criminals and the FBI, Leo charts his own path in defending a young woman who was manipulated into brazenly murdering a member of the Aryan Brotherhood in San Francisco's Tenderloin neighborhood. When the consequences strike heartbreakingly close to home, Leo, his brother Teddy, and the rest of the family are forced into a winner-takes-all confrontation with men who don't care how many innocents they harm in achieving their goals. As Leo's world collapses, long-held secrets are revealed, transforming his perspective on the aftermath of the tragedy that derailed his childhood and fractured his family twenty-one years ago.

Leo comes to realize there's no such thing as fair play in the battle against a prison gang that's already being punished to the full extent of the law. The question then becomes who will get revenge first?the Maxwells or the sadistic gang leader who pursues them?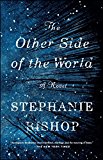 The Other Side of the World: A Novel

by Stephanie Bishop.

Paperback, 256 pages.
ISBN-10: 1501133136
In the tradition of The Hours and Revolutionary Road, an "exquisite meditation on motherhood, marriage, and the meaning of home" (The New York Times Book Review), set in England, Australia, and India in the early 1960s.

The only thing harder than losing home is trying to find it again.

Cambridge, 1963. Charlotte is struggling. With motherhood, with the changes brought on by marriage and parenthood, with never having the time or energy to paint. Her husband, Henry, cannot face the thought of another English winter. A brochure slipped through the mailbox—Australia brings out the best in you—gives him an idea.

Charlotte is too worn out to resist, and before she knows it they are traveling to the other side of the world. But upon their arrival in Perth, the southern sun shines a harsh light on the couple and gradually reveals that their new life is not the answer either was hoping for. Charlotte barely recognizes herself in this place where she is no longer a promising young artist, but instead a lonely housewife venturing into the murky waters of infidelity. Henry, an Anglo-Indian, is slowly ostracized at the university where he teaches poetry. Subtle at first, the ostracism soon invades his entire sense of identity.

Trapped by nostalgia, Charlotte and Henry are both left wondering if there is any place in this world where they truly belong. Which of them will make the attempt to find out? Who will succeed?

"An exquisite and clear-eyed story of the ambiguities of love and creativity, motherhood and migration…It's a thing of beauty and honesty, as big as the whole unmoored world, and as particular as a family's moments and moods," says Ashley Hay, author of The Railwayman's Wife.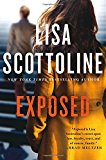 Exposed: A Rosato & DiNunzio Novel

by Lisa Scottoline.

Hardcover, 384 pages.
ISBN-10: 1250099714
Exposed