Choose Your Free Book!
This is the current list of books available to BookBrowse's winners. Winners are contacted by email.
This list is updated in real time - all books shown are currently available.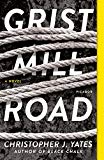 Grist Mill Road: A Novel

by Christopher J. Yates.

Paperback, 352 pages.
ISBN-10: 1250150302
An Entertainment Weekly "Must Read" • One of the NPR Book Concierge's "Best Books of the Year"
"Twisty and told from multiple perspectives, this meaty thriller races to a satisfying finish." ?People magazine

"The intensity of the storytelling is exhilarating and unsettling." ?Booklist (starred review)

Twenty-six years ago Hannah had her eye shot out. Now she wants justice. But is she blind to the truth?

"Arresting...Twisting backward and forward in time, entering the minds of each character in turn, Yates examines both how they reached this point and what happens years later, when the past wreaks havoc on the present....[A] sophisticated...elegant narrative." ?The New York Times

"The plot is darkly, intricately layered, full of pitfalls and switchbacks, smart and funny and moving and merciless." ?Tana French, New York Times bestselling author of In the Woods and The Trespasser

"Dark, intense, and disturbing...Highly recommended." ?Krysten Ritter, author of Bonfire

"Two of life's delicious pleasures?gourmet delectations and a sinister, plot-twisty tale?come together in this intelligent thriller." ?Oprah.com
Christopher J. Yates's cult hit Black Chalk introduced that rare writerly talent: a literary writer who could write a plot with the intricacy of a brilliant mental puzzle, and with characters so absorbing that readers are immediately gripped. Yates's new book does not disappoint. Grist Mill Road is a dark, twisted, and expertly plotted Rashomon-style tale. The year is 1982; the setting, an Edenic hamlet some ninety miles north of New York City. There, among the craggy rock cliffs and glacial ponds of timeworn mountains, three friends?Patrick, Matthew, and Hannah?are bound together by a terrible and seemingly senseless crime. Twenty-six years later, in New York City, living lives their younger selves never could have predicted, the three meet again?with even more devastating results.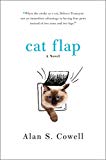 Cat Flap: A Novel

by Alan S. Cowell.

Hardcover, 240 pages.
ISBN-10: 1250146518
"When she awoke as a cat, Dolores Tremayne saw no immediate advantage in having four paws instead of two arms and two legs…" A brilliant, funny novel of love, marriage and modern life.
When the cat's away, the mice will play – but who will oversee the cat?
When Dolores Tremayne, a successful business executive, travels overseas, part of her remains mysteriously behind in X, the family's indoor cat. Through feline eyes, Dolores witnesses the shocking behavior of her errant husband, the stalled novelist Gerald Tremayne. Far away in Germany, the human Dolores is conducting high-powered negotiations with a prestigious auto-maker, but back at home, her husband's liaisons force him into ever more drastic exploits. Meanwhile, Dolores begins to wonder about the strange words and images that have begun to pop into her head, as if from nowhere.
Funny and memorable, Alan S. Cowell's Cat Flap will appeal to all fans of clever satire.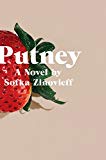 Putney: A Novel

by Sofka Zinovieff.

Hardcover, 384 pages.
ISBN-10: 0062847570
A Refinery 29 Best August Book • A Vulture Best August Book • An Amazon Best Book of the Month: Mystery, Thriller & Suspense
"Zinovieff is obviously working with themes playing out in contemporary culture, but her novel is also reminiscent of the work of Iris Murdoch and A.S. Byatt...Timely and nuanced." — Kirkus Reviews (starred review)
"Thought-provoking and relevant."— The Washington Post
A provocative and absorbing novel about a teenage girl's intoxicating romance with a powerful older man and her discovery, decades later, that her happy memories are hiding a painful truth. 
A rising star in the London arts scene of the early 1970s, gifted composer Ralph Boyd is approached by renowned novelist Edmund Greenslay to score a stage adaptation of his most famous work. Welcomed into Greenslay's sprawling bohemian house in Putney, an artistic and prosperous district in southwest London, the musical wunderkind is introduced to Edmund's beautiful activist wife Ellie, his aloof son Theo, and his young daughter Daphne, who quickly becomes Ralph's muse.
Ralph showers Daphne with tokens of his affection—clandestine gifts and secret notes. In a home that is exciting but often lonely, Daphne finds Ralph to be a dazzling companion for many years. When Ralph accompanies Daphne alone to meet her parents in Greece, their relationship intensifies irrevocably. One person knows the truth about their relationship: Daphne's best friend Jane, whose awe of the intoxicating Greenslay family ensures her silence.
Decades later Daphne is back in London. After years lost to decadence and drug abuse, she is struggling to create a normal, stable life for herself and her adolescent daughter. When circumstances bring her back in touch with her long-lost friend, Jane, their reunion inevitably turns to Ralph, now a world-famous musician also living in the city. Daphne's recollections of her youth and her growing anxiety over her own young daughter eventually lead to an explosive realization that propels her to confront Ralph and their years spent together.
Masterfully told from three diverse viewpoints—victim, perpetrator, and witness—Putney is a subtle and enormously powerful novel about consent, agency, and what we tell ourselves to justify what we do, and what others do to us.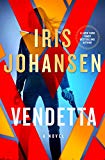 Vendetta: A Novel

by Iris Johansen.

Hardcover, 416 pages.
ISBN-10: 1250075874
From the #1 New York Times bestselling author Iris Johansen comes a new explosive, compelling thriller.

With his dying breath, Carl Venable, head of the CIA task force on terrorism and Jude Brandon's final link to terrorist ringleader Max Huber, gives Brandon a mandate: keep his daughter, Rachel, safe at any cost. But Rachel Venable has a shocking, twisted past of her own, one that comes rushing back after her medical clinic in Guyana is attacked by Huber?the same man who murdered her father and kept her imprisoned for months.
Brandon and Catherine Ling, Rachel's longtime ally and fierce protector, are determined to keep Rachel out of danger, but she knows that it's impossible to stay hidden when Max Huber wants you dead.
As Rachel and Brandon race against the clock to bring Huber down before he can orchestrate a disaster that will lay waste to half the country, they also fight a growing attraction to each other – an attraction that could prove just as dangerous as Huber himself.
In this gripping, fast-paced novel from #1 New York Times bestselling author Iris Johansen, one thing is clear: everyone has a vendetta, and no one will rest until they get their revenge.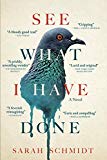 See What I Have Done

by Sarah Schmidt.

Paperback, 352 pages.
ISBN-10: 0802128130
Lizzie Borden took an ax
And gave her mother forty whacks
When she saw what she had done,
She gave her father forty-one.

Or did she?

In this riveting debut novel, See What I Have Done, Sarah Schmidt recasts one of the most fascinating murder cases of all time into an intimate story of a volatile household and a family devoid of love.

On the morning of August 4, 1892, Lizzie Borden calls out to her maid: Someone's killed Father. The brutal ax-murder of Andrew and Abby Borden in their home in Fall River, Massachusetts, leaves little evidence and many unanswered questions. While neighbors struggle to understand why anyone would want to harm the respected Bordens, those close to the family have a different tale to tell?of a father with an explosive temper; a spiteful stepmother; and two spinster sisters, with a bond even stronger than blood, desperate for their independence.

As the police search for clues, Emma comforts an increasingly distraught Lizzie whose memories of that morning flash in scattered fragments. Had she been in the barn or the pear arbor to escape the stifling heat of the house? When did she last speak to her stepmother? Were they really gone and would everything be better now? Shifting among the perspectives of the unreliable Lizzie, her older sister Emma, the housemaid Bridget, and the enigmatic stranger Benjamin, the events of that fateful day are slowly revealed through a high-wire feat of storytelling.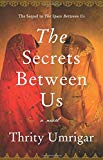 The Secrets Between Us: A Novel

by Thrity Umrigar.

Hardcover, 368 pages.
ISBN-10: 0062442201
Bhima, the unforgettable main character of Thrity Umrigar's beloved national bestseller The Space Between Us, returns in this triumphant sequel—a poignant and compelling novel in which the former servant struggles against the circumstances of class and misfortune to forge a new path for herself and her granddaughter in modern India.
"It isn't the words we speak that make us who we are. Or even the deeds we do. It is the secrets buried in our hearts."
Poor and illiterate, Bhima had faithfully worked for the Dubash family, an upper-middle-class Parsi household, for more than twenty years. Yet after courageously speaking the truth about a heinous crime perpetrated against her own family, the devoted servant was cruelly fired. The sting of that dismissal was made more painful coming from Sera Dubash, the temperamental employer who had long been Bhima's only confidante. A woman who has endured despair and loss with stoicism, Bhima must now find some other way to support herself and her granddaughter, Maya.
Bhima's fortunes take an unexpected turn when her path intersects with Parvati, a bitter, taciturn older woman. The two acquaintances soon form a tentative business partnership, selling fruits and vegetables at the local market. As they work together, these two women seemingly bound by fate grow closer, each confessing the truth about their lives and the wounds that haunt them. Discovering her first true friend, Bhima pieces together a new life, and together, the two women learn to stand on their own.
A dazzling story of gender, strength, friendship, and second chances, The Secrets Between Us is a powerful and perceptive novel that brilliantly evokes the complexities of life in modern India and the harsh realities faced by women born without privilege as they struggle to survive.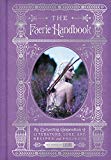 The Faerie Handbook: An Enchanting Compendium of Literature, Lore, Art, Recipes, and Projects

by The Editors of Faerie Magazine.

Hardcover, 240 pages.
ISBN-10: 0062668110
"I'll be honestly surprised if The Faerie Handbook doesn't end up having the same impact and influence as Froud and Lee's Faeries did all those years ago." — Charles de Lint
In this exquisite anthology, Editor in Chief Carolyn Turgeon and the editors of Faerie Magazine welcome you into an enchanted realm rich with myth, mystery, romance, and abundant natural beauty. Organized into four sections—Flora and Fauna, Fashion and Beauty,  Arts and Culture, and Home, Food, and Entertaining—this gorgeous volume offers an array of exquisite vintage and contemporary fine art and photography, literature, essays, do-it-yourself projects, and recipes that provide hours of reading, viewing, and dreaming pleasure, along with a multitude of ideas for modern-day living and entertaining with a distinctive fairy touch.
With an inset image on the front cover, ornate silver foil patterning on the front, spine, back, and edges, and a satin bookmark, The Faerie Handbook is an eye-catching volume for fairy fans of all ages.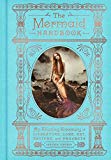 The Mermaid Handbook: An Alluring Treasury of Literature, Lore, Art, Recipes, and Projects

by Carolyn Turgeon.

Hardcover, 240 pages.
ISBN-10: 0062669567
Answer the enchanting siren call of the mermaid with this comprehensive, lavishly illustrated and intricately designed one-of-a-kind lifestyle compendium from the editor in chief of Faerie Magazine and author of The Faerie Handbook and globally published novel Mermaid, packed with lore, legends, facts and trivia, beautiful illustrations, and numerous step-by-step projects and recipes.
Beautiful, seductive, mysterious, and potentially dangerous, the mermaid is a global literary and pop culture icon whose roots date back to ancient sea goddesses and Greek mythology. From Homer's Odyssey and Hans Christian Andersen's fairytale The Little Mermaid to T.S. Eliot's "The Love Song of J. Alfred Prufrock" and the Disney animated film The Little Mermaid, this sea vixen has long seduced popular imagination. Cosmetic companies have drawn inspiration for their makeup lines from mermaids, as have designers throughout fashion history, from Jean Patou to Jean Paul Gaultier and Alexander McQueen. The fishtail dress is a perennial long red-carpet staple, favored by the likes of Marion Cotillard, Sofia Vergara, and Blake Lively.
Divided into four sections—Fashion and Beauty; Arts and Culture; Real Mermaids and Where to Find Them; and Food, Entertaining and Stories of the Sea—The Mermaid Handbook is a unique and sumptuous compilation filled with creative ideas for decorating and living inspired by these beauties from the deep. Learn to make a sailor's valentine; a mermaid comb and crown; and a pearl and sequin paillette necklace. There are recipes for mermaid-themed poke bowls, aquatic-themed honey gingerbread cookies, and the official cocktail of the 1960s-era mermaid attraction Aquarama.
Folklore expert Carolyn Turgeon also includes profiles of true modern mermaids, tail makers, and mermaid bars; visits mermaid attractions like Weeki Wachee Springs; and provides tips on getting beachy mermaid hair and creating an alluring eye. This collector's item also includes an inset image on the front cover; ornate metallic blue foil patterning on the front, spine, and back; blue stained edges; a satin bookmark, and quality paper.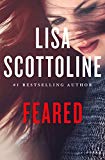 Feared: A Rosato & DiNunzio Novel

by Lisa Scottoline.

Hardcover, 400 pages.

In the new thriller from New York Times bestselling author Lisa Scottoline, Mary DiNunzio's ruthless nemesis Nick Machiavelli is back...with a vengeance.
When three men announce that they are suing the Rosato & DiNunzio law firm for reverse sex discrimination?claiming that they were not hired because they were men?Mary DiNunzio and Bennie Rosato are outraged. To make matters worse, their one male employee, John Foxman, intends to resign, claiming that there is some truth to this case.
The plaintiffs' lawyer is Nick Machiavelli, who has already lost to Mary once and is now back with a vengeance ?determined not to not only win, but destroy the firm. It soon becomes clear that Machiavelli will do anything in his power to achieve his end…even after the case turns deadly. The stakes have never been higher for Mary and her associates as they try to keep Machiavelli at bay, solve a murder, and save the law firm they love…or they could lose everything they've worked for. Told with Scottoline's trademark gift for twists, turns, heart, and humanity, this latest thriller asks the question: Is it better to be loved, or feared...
Feared, the sixth entry in the acclaimed Rosato & DiNunzio series, expertly explores what happens when we are tempted to give in to our own inner darkness.
Praise for the Rosato & DiNunzio series:

"Hit every mark… down to the last satisfying twist" ?Kirkus Review on Feared
"Fast paced, heart-tugging...readers will enjoy seeing how it all plays out." ?Publishers Weekly on Exposed
"The final curtain will find you cheering, and Scottoline will have earned every hurrah." ?Kirkus (starred review) on Exposed
"[The Rosato and DiNunzio stories] are always her best works and this newest is the best of the best in this series." ?Huffington Post on Exposed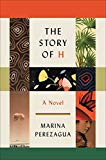 The Story of H: A Novel

by Marina Perezagua.

Hardcover, 304 pages.
ISBN-10: 0062660713
From an audacious new talent, The Story of H describes a searing quest by a Japanese woman and an American soldier to find a girl who goes missing in the aftermath of Hiroshima, a journey that spans the globe and travels to the darkest corners of the human mind and memory
 August 6, 1945: the day Enola Gay unleashed an atomic inferno over Hiroshima. In the wake of its devastation, two stories unfold. There's Jim, an American soldier who was entrusted with taking care of Yoro, a Japanese girl who then disappears after the atomic bomb falls. And there's H, a Japanese child who is at school when the bomb drops and is indelibly marked by its destruction. Both victims of the bomb, H and Jim meet for the first time in New York years later—their paths cross by chance, they fall in love, and together they continue Jim's search for Yoro. A quixotic twenty-first century quest to discover what makes us human, from refugee camps to the slave mines of Africa, from Brazil to Borneo, Japan to Mexico, it's also a journey that plumbs the depths and heights of cruelty and compassion, vulnerability and violence. 
Marina Perezagua's urgent, incantatory, and highly original novel moves us beyond our understanding of history as broad and sweeping to the individual stories of those who feel joy and pain, who suffer and transcend. Both dazzling and dark, The Story of H pulsates with a terrible beauty and power that lingers with the reader long after the last page.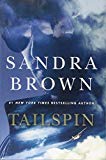 Tailspin

by Sandra Brown.

Hardcover, 432 pages.

Don't miss the spine tingling suspense and tantalizing romance in this thriller about a daring pilot caught in a race against time from #1 New York Times bestselling author Sandra Brown.


Rye Mallett, a fearless "freight dog" pilot charged with flying cargo to far-flung locations, is often rough-spoken and all business, but soft on regulations when they get in the way of meeting a deadline. But he does have a rock-solid reputation: he will fly in the foulest weather, day or night, and deliver the goods safely to their destination. So when Rye is asked to fly into a completely fogbound northern Georgia town and deliver a mysterious black box to a Dr. Lambert, he doesn't ask questions.
As Rye's plane nears the isolated landing strip, more trouble than inclement weather awaits him. He is greeted first by a sabotage attempt on his plane that causes him to crash land, and then by Dr. Brynn O'Neal, who claims she was sent for the box in Dr. Lambert's stead. Despite Rye's "no-involvement" policy when it comes to other people's problems, he finds himself irresistibly drawn to the intrigue surrounding his cargo . . . and to the mysterious and alluring Brynn.
Soon Rye and Brynn are in a treacherous forty-eight-hour race to deliver the box before time runs out. With everyone from law enforcement officials to hired thugs hot on their heels, they must learn to trust each other so they can protect their valuable cargo from those who would kill for it.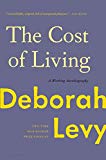 The Cost of Living: A Working Autobiography

by Deborah Levy.

Hardcover, 144 pages.
ISBN-10: 163557191X
The bestselling exploration of the dimensions of love, marriage, mourning, and kinship from two-time Booker Prize finalist Deborah Levy.
To strip the wallpaper off the fairy tale of The Family House in which the comfort and happiness of men and children has been the priority is to find behind it an unthanked, unloved, neglected, exhausted woman.
The Cost of Living explores the subtle erasure of women's names, spaces, and stories in the modern everyday. In this "living autobiography" infused with warmth and humor, Deborah Levy critiques the roles that society assigns to us, and reflects on the politics of breaking with the usual gendered rituals. What does it cost a woman to unsettle old boundaries and collapse the social hierarchies that make her a minor character in a world not arranged to her advantage?
Levy draws on her own experience of attempting to live with pleasure, value, and meaning--the making of a new kind of family home, the challenges of her mother's death--and those of women she meets in everyday life, from a young female traveler reading in a bar who suppresses her own words while she deflects an older man's advances, to a particularly brilliant student, to a kindly and ruthless octogenarian bookseller who offers the author a place to write at a difficult time in her life. The Cost of Living is urgent, essential reading, a crystalline manifesto for turbulent times.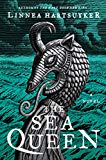 The Sea Queen: A Novel (The Golden Wolf Saga)

by Linnea Hartsuyker.

Hardcover, 464 pages.

An exhilarating Viking saga filled with the rich history, romantic adventure and political intrigue that have made Diana Gabaldon's Outlander, George R. R. Martin's Game of Thrones, as well as Phillippa Gregory's historical fiction and Neil Gaiman's Norse Mythology popular bestsellers. 
Six years after The Half-Drowned King, Ragnvald Eysteinsson is now king of Sogn, but fighting battles for King Harald keeps him away from home, as he confronts treachery and navigates a political landscape that grows more dangerous the higher he rises.
Ragnvald's sister Svanhild has found the freedom and adventure she craves at the side of the rebel explorer Solvi Hunthiofsson, though not without a cost. She longs for a home where her quiet son can grow strong, and a place where she can put down roots, even as Solvi's ambition draws him back to Norway's battles again and keeps her divided from her brother.
As a growing rebellion unites King Harald's enemies, Ragnvald suspects that some Norse nobles are not loyal to Harald's dream of a unified Norway. He sets a plan in motion to defeat all of his enemies, and bring his sister back to his side, while Svanhild finds herself with no easy decisions, and no choices that will leave her truly free. Their actions will hold irrevocable repercussions for the fates of those they love and for Norway itself.
The Sea Queen returns to the fjords and halls of Viking-Age Scandinavia, a world of violence and prophecy, where honor is challenged by shifting alliances, and vengeance is always a threat to peace.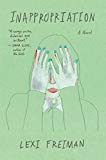 Inappropriation: A Novel

by Lexi Freiman.

Hardcover, 368 pages.

"This is a daring book, thrillingly of our moment." -- Emma Cline, author of The Girls
A wildly irreverent take on the coming-of-age story that turns a search for belonging into a riotous satire of identity politics
Starting at a prestigious private Australian girls' school, fifteen-year-old Ziggy Klein is confronted with an alienating social hierarchy that hurls her into the arms of her grade's most radical feminists. Tormented by a burgeoning collection of dark, sexual fantasies, and a biological essentialist mother, Ziggy sets off on a journey of self-discovery that moves from the Sydney drag scene to the extremist underbelly of the Internet. 
As PC culture collides with her friends' morphing ideology and her parents' kinky sex life, Ziggy's understanding of gender, race, and class begins to warp. Ostracized at school, she seeks refuge in Donna Haraway's seminal feminist text, A Cyborg Manifesto, and discovers an indisputable alternative identity. Or so she thinks. A controversial Indian guru, a transgender drag queen, and her own Holocaust-surviving grandmother propel Ziggy through a series of misidentifications, culminating in a date-rape revenge plot so confused, it just might work. 
Uproariously funny, but written with extraordinary acuity about the intersections of gender, sexual politics, race, and technology, Inappropriation is literary satire at its best. With a deft finger on the pulse of the zeitgeist, Lexi Freiman debuts on the scene as a brilliant and fearless new talent.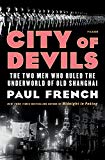 City of Devils: The Two Men Who Ruled the Underworld of Old Shanghai

by Paul French.

Hardcover, 320 pages.
ISBN-10: 1250170583
Now one of Kirkus Reviews' "Best Books of the Year"

From Paul French, the New York Times bestselling author of Midnight in Peking?winner of both the Edgar Award for Best Fact Crime and the CWA Gold Dagger for Non-Fiction?comes City of Devils, a rags-to-riches tale of two self-made men set against a backdrop of crime and vice in the sprawling badlands of Shanghai.

Shanghai, 1930s: It was a haven for outlaws from all over the world: a place where pasts could be forgotten, fascism and communism outrun, names invented, and fortunes made?and lost.
"Lucky" Jack Riley was the most notorious of those outlaws. An ex–U.S. Navy boxing champion, he escaped from prison and rose to become the Slots King of Shanghai. "Dapper" Joe Farren?a Jewish boy who fled Vienna's ghetto?ruled the nightclubs. His chorus lines rivaled Ziegfeld's.
In 1940, Lucky Jack and Dapper Joe bestrode the Shanghai Badlands like kings, while all around the Solitary Island was poverty, starvation, and war. They thought they ruled Shanghai, but the city had other ideas. This is the story of their rise to power, their downfall, and the trail of destruction left in their wake. Shanghai was their playground for a flickering few years, a city where for a fleeting moment even the wildest dreams could come true.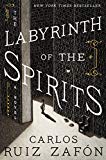 The Labyrinth of the Spirits: A Novel (Cemetery of Forgotten Books)

by Carlos Ruiz Zafon.

Hardcover, 816 pages.
ISBN-10: 0062668692
The internationally acclaimed, New York Times bestselling author returns to the magnificent universe he constructed in his bestselling novels The Shadow of the Wind, The Angel's Game, and The Prisoner of Heaven in this riveting series finale—a heart-pounding thriller and nail-biting work of suspense which introduces a sexy, seductive new heroine whose investigation shines a light on the dark history of Franco's Spain.
In this unforgettable final volume of Ruiz Zafón's cycle of novels set in the universe of the Cemetery of Forgotten Books, beautiful and enigmatic Alicia Gris, with the help of the Sempere family, uncovers one of the most shocking conspiracies in all Spanish history.
Nine-year-old Alicia lost her parents during the Spanish Civil War when the Nacionales (the fascists) savagely bombed Barcelona in 1938. Twenty years later, she still carries the emotional and physical scars of that violent and terrifying time. Weary of her work as an investigator for Spain's secret police in Madrid, a job she has held for more than a decade, the twenty-nine-year old plans to move on. At the insistence of her boss, Leandro Montalvo, she remains to solve one last case: the mysterious disappearance of Spain's Minister of Culture, Mauricio Valls.
With her partner, the intimidating policeman Juan Manuel Vargas, Alicia discovers a possible clue—a rare book by the author Victor Mataix hidden in Valls' office in his Madrid mansion. Valls was the director of the notorious Montjuic Prison in Barcelona during World War II where several writers were imprisoned, including David Martín and Victor Mataix. Traveling to Barcelona on the trail of these writers, Alicia and Vargas meet with several booksellers, including Juan Sempere, who knew her parents.
As Alicia and Vargas come closer to finding Valls, they uncover a tangled web of kidnappings and murders tied to the Franco regime, whose corruption is more widespread and horrifying than anyone imagined. Alicia's courageous and uncompromising search for the truth puts her life in peril. Only with the help of a circle of devoted friends will she emerge from the dark labyrinths of Barcelona and its history into the light of the future.
In this haunting new novel, Carlos Ruiz Zafón proves yet again that he is a masterful storyteller and pays homage to the world of books, to his ingenious creation of the Cemetery of Forgotten, and to that magical bridge between literature and our lives.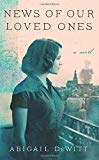 News of Our Loved Ones: A Novel

by Abigail DeWitt.

Hardcover, 240 pages.
ISBN-10: 006283472X
Set in France and America, News of Our Loved Ones is a haunting and intimate examination of love and loss, beauty and the cost of survival, witnessed through two generations of one French family, whose lives are all touched by the tragic events surrounding the D-Day bombings in Normandy.
What if your family's fate could be traced back to one indelible summer?
Over four long years, the Delasalle family has struggled to live in their Nazi occupied village in Normandy. Maman, Oncle Henri, Yvonne, and Françoise silently watched as their Jewish neighbors were arrested or wordlessly disappeared. Now in June 1944, when the sirens wail each day, warning of approaching bombers, the family wonders if rumors of the coming Allied invasion are true—and if they will survive to see their country liberated.
For sixteen-year-old Yvonne, thoughts of the war recede when she sees the red-haired boy bicycle past her window each afternoon. Murmuring to herself I love you, I love you, I love you, she wills herself to hear the whisper of his bicycle tires over the screech of Allied bombs falling from the sky.
Yvonne's sister, Geneviève, is in Paris to audition for the National Conservatory. Pausing to consider the shadow of a passing cloud as she raises her bow, she does not know that her family's home in Normandy lies in the path of British and American bombers. While Geneviève plays, her brother Simon and Tante Chouchotte, anxiously await news from their loved ones in Normandy.
Decades later, Geneviève, the wife of an American musician, lives in the United States. Each summer she returns to her homeland with her children, so that they may know their French family. Geneviève's youngest daughter, Polly, becomes obsessed with the stories she hears about the war, believing they are the key to understanding her mother and the conflicting cultures shaping her life.
Moving back and forth in time, told from varying points of view, News of Our Loved Ones explores the way family histories are shared and illuminates the power of storytelling to understand the past and who we are.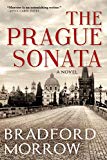 The Prague Sonata

by Bradford Morrow.

Paperback, 528 pages.
ISBN-10: 0802128688
Music and war, war and music?these are the twin motifs around which Bradford Morrow, recipient of the Academy Award in Fiction from the American Academy of Arts and Letters, has composed his magnum opus,
The Prague Sonata
, a novel more than a dozen years in the making.
In the early days of the new millennium, pages of a worn and weathered original sonata manuscript?the gift of a Czech immigrant living out her final days in Queens?come into the hands of Meta Taverner, a young musicologist whose concert piano career was cut short by an injury. To Meta's eye, it appears to be an authentic eighteenth-century work; to her discerning ear, the music rendered there is commanding, hauntingly beautiful, clearly the undiscovered composition of a master. But there is no indication of who the composer might be. The gift comes with the request that Meta attempt to find the manuscript's true owner?a Prague friend the old woman has not heard from since the Second World War forced them apart?and to make the three-part sonata whole again. Leaving New York behind for the land of Dvorák and Kafka, Meta sets out on an unforgettable search to locate the remaining movements of the sonata and uncover a story that has influenced the course of many lives, even as it becomes clear that she isn't the only one after the music's secrets.
Magisterially evoking decades of Prague's tragic and triumphant history, from the First World War through the soaring days of the Velvet Revolution, and moving from postwar London to the heartland of immigrant America, The Prague Sonata is both epic and intimate, evoking the ways in which individual notes of love and sacrifice become part of the celebratory symphony of life.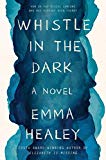 Whistle in the Dark: A Novel

by Emma Healey.

Hardcover, 336 pages.
ISBN-10: 0062309714
Emma Healey follows the success of her #1 internationally bestselling debut novel Elizabeth Is Missing, winner of the Costa First Novel Award, with this beautiful, thought-provoking, and psychologically complex tale that affirms her status as one of the most inventive and original literary novelists today.
Jen and Hugh Maddox have just survived every parent's worst nightmare.
Relieved, but still terrified, they sit by the hospital bedside of their fifteen-year-old daughter, Lana, who was found bloodied, bruised, and disoriented after going missing for four days during a mother-daughter vacation in the country. As Lana lies mute in the bed, unwilling or unable to articulate what happened to her during that period, the national media speculates wildly and Jen and Hugh try to answer many questions.
Where was Lana? How did she get hurt? Was the teenage boy who befriended her involved? How did she survive outside for all those days? Even when she returns to the family home and her school routine, Lana only provides the same frustrating answer over and over: "I can't remember."
For years, Jen had tried to soothe the depressive demons plaguing her younger child, and had always dreaded the worst. Now she has hope—the family has gone through hell and come out the other side. But Jen cannot let go of her need to find the truth. Without telling Hugh or their pregnant older daughter Meg, Jen sets off to retrace Lana's steps, a journey that will lead her to a deeper understanding of her youngest daughter, her family, and herself.
A wry, poignant, and masterfully drawn story that explores the bonds and duress of family life, the pain of mental illness, and the fraught yet enduring connection between mothers and daughters, Whistle in the Dark is a story of guilt, fear, hope, and love that explores what it means to lose and find ourselves and those we love.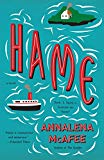 Hame

by Annalena McAfee.

Paperback, 592 pages.
ISBN-10: 0525432205
With her young daughter in tow, Mhairi McPhail flees her crumbling marriage in New York and accepts an assignment on the remote Hebridean island of Fascaray, where her grandfather was born. There, she will set up a museum in honor of the island's celebrated poet, Grigor McWatt, and write his biography. As Mhairi struggles to adapt to island life and put her troubles behind her, she begins to unearth the astonishing secret history of the poet, who has long been regarded by many as the custodian of Fascaray's—and Scotland's—soul. Hame builds an intricate world around the life and work of McWatt, weaving the poet's own writing, extracts from Mhairi's journal, and tales of Fascaray itself into an extraordinary story of identity, love, belonging and the universal quest for home.
You Belong to Me: A Novel

by Colin Harrison.

Paperback, 336 pages.
ISBN-10: 1250181658
The long-awaited new novel by "the class act of the urban thriller" (Entertainment Weekly)
YOU BELONG TO ME . . . Paul Reeves is a successful immigration lawyer, but his passion is collecting old maps of New York, tangible records of the city's rich history in an increasingly digital world. One afternoon he attends an auction with his neighbor Jennifer Mehraz, the beautiful young wife of an Iranian financier-lawyer, but halfway through the auction a handsome man in soldier fatigues appears in the aisle and whisks Jennifer away. YOU BELONG TO ME . . . A long-lost lover from Jennifer's rural Pennsylvania past, the man sets off a series of alarming events as those close to Jennifer try to figure out who he is and how the two are connected, including her high-powered and possessive husband, whose ultimate goal is to make this embarrassing intrusion into his marriage disappear. YOU BELONG TO ME . . . At the same time, one of the world's rarest and most inaccessible maps suddenly goes on sale, but before Paul can finalize a deal, another buyer snatches it out from under Paul's nose, sending him on a quest to find out who the mysterious buyer is and how to get the map for himself.
Eight years after his last critically acclaimed thriller, The Finder, Colin Harrison returns with You Belong to Me. Filled with compelling characters and a loving but biting satire of New York City, You Belong to Me is an exceptional novel, and Colin Harrison is at the top of his game.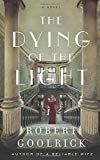 The Dying of the Light: A Novel

by Robert Goolrick.

Hardcover, 288 pages.
ISBN-10: 0062678221
From the author of the bestselling A Reliable Wife comes a dramatic, passionate tale of a glamorous Southern debutante who marries for money and ultimately suffers for love—a southern gothic as written by Dominick Dunne.
It begins with a house and ends in ashes . . .
Diana Cooke was "born with the century" and came of age just after World War I. The daughter of Virginia gentry, she knew early that her parents had only one asset, besides her famous beauty: their stately house, Saratoga, the largest in the commonwealth, which has hosted the crème of society and Hollywood royalty. Though they are land-rich, the Cookes do not have the means to sustain the estate. Without a wealthy husband, Diana will lose the mansion that has been the heart and soul of her family for five generations.
The mysterious Captain Copperton is an outsider with no bloodline but plenty of cash. Seeing the ravishing nineteen-year-old Diana for the first time, he's determined to have her. Diana knows that marrying him would make the Cookes solvent and ensure that Saratoga will always be theirs. Yet Copperton is cruel as well as vulgar; while she admires his money, she cannot abide him. Carrying the weight of Saratoga and generations of Cookes on her shoulders, she ultimately succumbs to duty, sacrificing everything, including love.
Luckily for Diana, fate intervenes. Her union with Copperton is brief and gives her a son she adores. But when her handsome, charming Ashton, now grown, returns to Saratoga with his college roommate, the real scandal and tragedy begins.
Reveling in the secrets, mores, and society of twentieth-century genteel Southern life, The Dying of the Light is a romance, a melodrama, and a cautionary tale told with the grandeur and sweep of an epic Hollywood classic.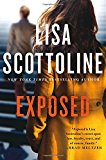 Exposed: A Rosato & DiNunzio Novel

by Lisa Scottoline.

Hardcover, 384 pages.
ISBN-10: 1250099714
Exposed