Choose Your Free Book!
This is the current list of books available to BookBrowse's winners. Winners are contacted by email.
This list is updated in real time - all books shown are currently available.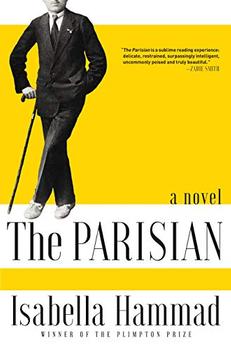 The Parisian

by Isabella Hammad.

Hardcover, 576 pages.
ISBN-10: 0802129439
A masterful debut novel by Plimpton Prize winner Isabella Hammad, The Parisian illuminates a pivotal period of Palestinian history through the journey and romances of one young man, from his studies in France during World War I to his return to Palestine at the dawn of its battle for independence.

Midhat Kamal is the son of a wealthy textile merchant from Nablus, a town in Ottoman Palestine. A dreamer, a romantic, an aesthete, in 1914 he leaves to study medicine in France, and falls in love. When Midhat returns to Nablus to find it under British rule, and the entire region erupting with nationalist fervor, he must find a way to cope with his conflicting loyalties and the expectations of his community. The story of Midhat's life develops alongside the idea of a nation, as he and those close to him confront what it means to strive for independence in a world that seems on the verge of falling apart.

Against a landscape of political change that continues to define the Middle East, The Parisian explores questions of power and identity, enduring love, and the uncanny ability of the past to disrupt the present. Lush and immersive, and devastating in its power, The Parisian is an elegant, richly-imagined debut from a dazzling new voice in fiction.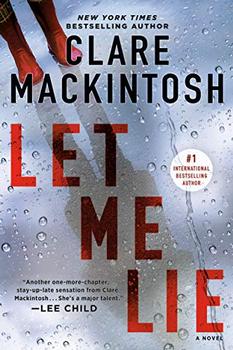 Let Me Lie

by Clare Mackintosh.

Paperback, 416 pages.
ISBN-10: 0451490541
The stunning new novel from Clare Mackintosh, the international bestselling author of I Let You Go and I See You.

The police say it was suicide.
Anna says it was murder.
They're both wrong.

Last year, Tom and Caroline Johnson chose to end their lives, one seemingly unable to live without the other. Their daughter, Anna, is struggling to come to terms with her parents' deaths, unwilling to accept the verdict of suicide.

Now with a baby herself, Anna feels her mother's absence keenly and is determined to find out what really happened to her parents. But as she digs up the past, someone is trying to stop her.

Sometimes it's safer to let things lie....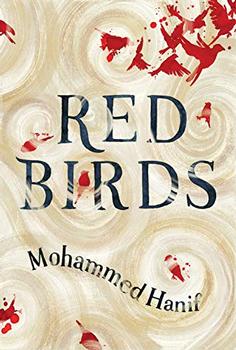 Red Birds

by Mohammed Hanif.

Paperback, 304 pages.
ISBN-10: 0802147283
An American pilot crash lands in the desert and finds himself on the outskirts of the very camp he was supposed to bomb. After days spent wandering and hallucinating from dehydration, Major Ellie is rescued by one of the camp's residents, a teenager named Momo, whose entrepreneurial money-making schemes are failing as his family is falling apart: His older brother, Ali, left for his first day of work at an American base and never returned; his parents are at each other's throats; his dog, Mutt, is having a very bad day; and an earthy-crunchy aid worker has shown up wanting to research him for her book on the Teenage Muslim Mind. Amidst the madness, Momo sets out to search for his brother Ali, hoping his new Western acquaintances might be able to help find him. But as the truth of Ali's whereabouts begin to unfold, the effects of American "aid" on this war-torn country are revealed to be increasingly pernicious.


Written with his trademark wit and keen eye for absurdity, and revealing critical truths about the state of the world today, Red Birds shows master storyteller Mohammed Hanif at the height of his powers.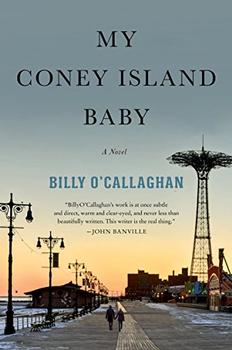 My Coney Island Baby: A Novel

by Billy O'Callaghan.

Hardcover, 256 pages.
ISBN-10: 0062856561
An exquisite, heart-breaking novel by an Irish discovery.
Radiant with beauty, longing, and desire, and deeply touching, this literary novel, reminiscent of the works of William Trevor and Colm Tóibín, evokes the long love affair between a man and a woman, each married to another, who meet every month in a decaying hotel in Coney Island, Brooklyn.

On a bitterly cold winter's afternoon, Michael and Caitlin, two middle-aged lovers, escape their unhappy marriages to keep an illicit date. Once a month for the past quarter of a century, Coney Island has been their haven, the place in which they have abandoned themselves to their love.
These beautiful, carefully-rationed days have long sustained Michael and Caitlin's love, and have helped help them survive the tedium of their lives separate from each other. But now, amid the howling winds whipping off the Atlantic, and a snow storm blackening the horizon, this nearly abandoned resort feels like the edge of the world. On this winter day, burrowed in their private cocoon, they will discover that their lives are on the brink of change.
Michael's wife is battling cancer, and Caitlin's husband is about to receive a major promotion, which will involve relocating to the Midwest. After half a lifetime together in their most intimate moments, certain long-denied facts must be faced, decisions made, consequences weighed and, maybe, just maybe, chances finally taken.
A quiet, intense depiction of love and intimacy, My Coney Island Baby reveals, within the course of a single day's passing, the histories, landscapes, tragedies and occasional moments of wonder that constitute the lives of two people who, although living worlds apart, have been inexorably drawn together. But even in this most private of retreats, a place seemingly built for romance, the most heartbreaking of realities loom.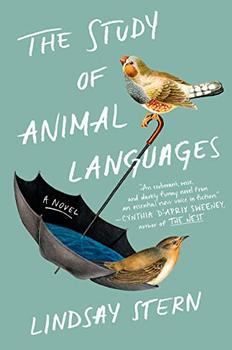 The Study of Animal Languages: A Novel

by Lindsay Stern.

Hardcover, 240 pages.
ISBN-10: 0525557431
"An exuberant, wise, and darkly funny novel about love, talent, ambition, envy, and the bungled ways we try to connect and care for each other." --Cynthia D'Aprix Sweeney, author of The Nest

Meet Ivan and Prue: a married couple - both experts in language and communication - who nevertheless cannot seem to communicate with each other

Ivan is a tightly wound philosophy professor whose reverence for logic and order governs not only his academic interests, but also his closest relationships. His wife, Prue, is quite the opposite: a pioneer in the emerging field of biolinguistics, she is bold and vibrant, full of life and feeling. Thus far, they have managed to weather their differences. But lately, an odd distance has settled in between them. Might it have something to do with the arrival of the college's dashing but insufferable new writer-in-residence, whose novel Prue always seems to be reading?

Into this delicate moment barrels Ivan's unstable father-in-law, Frank, in town to hear Prue deliver a lecture on birdsong that is set to cement her tenure application. But the talk doesn't go as planned, unleashing a series of crises that force Ivan to finally confront the problems in his marriage, and to begin to fight - at last - for what he holds dear.

A dazzlingly insightful and entertaining novel about the limitations of language, the fragility of love, and the ways we misunderstand each other and ourselves, The Study of Animal Languages marks the debut of a brilliant new voice in fiction.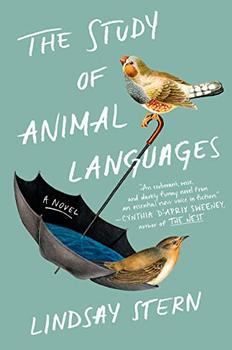 The Study of Animal Languages: A Novel

by Lindsay Stern.

Hardcover, 240 pages.
ISBN-10: 0525557431
"An exuberant, wise, and darkly funny novel about love, talent, ambition, envy, and the bungled ways we try to connect and care for each other." --Cynthia D'Aprix Sweeney, author of The Nest

Meet Ivan and Prue: a married couple - both experts in language and communication - who nevertheless cannot seem to communicate with each other

Ivan is a tightly wound philosophy professor whose reverence for logic and order governs not only his academic interests, but also his closest relationships. His wife, Prue, is quite the opposite: a pioneer in the emerging field of biolinguistics, she is bold and vibrant, full of life and feeling. Thus far, they have managed to weather their differences. But lately, an odd distance has settled in between them. Might it have something to do with the arrival of the college's dashing but insufferable new writer-in-residence, whose novel Prue always seems to be reading?

Into this delicate moment barrels Ivan's unstable father-in-law, Frank, in town to hear Prue deliver a lecture on birdsong that is set to cement her tenure application. But the talk doesn't go as planned, unleashing a series of crises that force Ivan to finally confront the problems in his marriage, and to begin to fight - at last - for what he holds dear.

A dazzlingly insightful and entertaining novel about the limitations of language, the fragility of love, and the ways we misunderstand each other and ourselves, The Study of Animal Languages marks the debut of a brilliant new voice in fiction.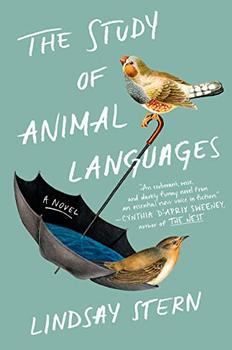 The Study of Animal Languages: A Novel

by Lindsay Stern.

Hardcover, 240 pages.
ISBN-10: 0525557431
"An exuberant, wise, and darkly funny novel about love, talent, ambition, envy, and the bungled ways we try to connect and care for each other." --Cynthia D'Aprix Sweeney, author of The Nest

Meet Ivan and Prue: a married couple - both experts in language and communication - who nevertheless cannot seem to communicate with each other

Ivan is a tightly wound philosophy professor whose reverence for logic and order governs not only his academic interests, but also his closest relationships. His wife, Prue, is quite the opposite: a pioneer in the emerging field of biolinguistics, she is bold and vibrant, full of life and feeling. Thus far, they have managed to weather their differences. But lately, an odd distance has settled in between them. Might it have something to do with the arrival of the college's dashing but insufferable new writer-in-residence, whose novel Prue always seems to be reading?

Into this delicate moment barrels Ivan's unstable father-in-law, Frank, in town to hear Prue deliver a lecture on birdsong that is set to cement her tenure application. But the talk doesn't go as planned, unleashing a series of crises that force Ivan to finally confront the problems in his marriage, and to begin to fight - at last - for what he holds dear.

A dazzlingly insightful and entertaining novel about the limitations of language, the fragility of love, and the ways we misunderstand each other and ourselves, The Study of Animal Languages marks the debut of a brilliant new voice in fiction.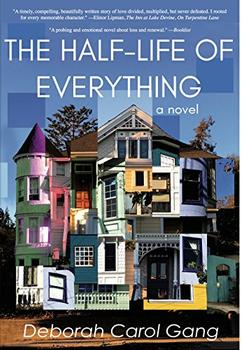 The Half-Life of Everything: A Novel

by Deborah Carol Gang.

Hardcover, 320 pages.
ISBN-10: 1610882334
David and Kate are happily married fiftysomethings when she's diagnosed with early Alzheimer's. He has never been unfaithful, but after several years of losing Kate more each day, he wonders: What is a married widower supposed to do? Two strong-willed women intervene and everyone finds themselves making unexpected choices.
Can any marriage withstand the transformation of one partner into someone who's lost? When does a marriage end? The Half-Life of Everything, realistic in every detail except for one speculative twist, places David in the unwelcome situation of loving two women. Must he be the good and faithful husband he's always been, or is he deserving of a second chance? The novel is a modern study of marriage and love––and of friendship, the overlooked foundation of both romantic and everyday life.
Deborah Carol Gang's beautifully written, humorous, and ultimately uplifting debut novel will remind readers of Anne Tyler's lyrical and slightly off-kilter fiction. Tyler herself, who steadfastly continues an anti-blurb campaign, wrote the author "to tell you directly how much I enjoyed The Half-Life of Everything."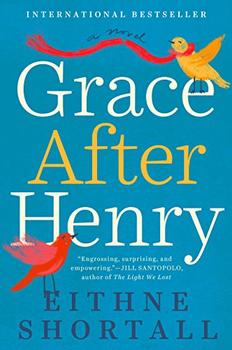 Grace After Henry

by Eithne Shortall.

Paperback, 384 pages.
ISBN-10: 0525537864
A quirky love story set in Dublin that's perfect for fans of PS, I Love You and Jojo Moyes, Grace After Henry is a funny, heartfelt debut novel about one woman learning what it means to move on and to let go.

"A poignant love story . . . Bittersweet and charming, perfect for fans of Jojo Moyes. " --Shelf Awareness

When the love of her life, Henry, is killed in a freak biking accident, Grace feels like she's lost her own shadow. In his absence, she must put her world back together: she moves into the Dublin dream house they bought together, she returns to work as a chef, she watches TV with her nosy elderly neighbor. But, through it all, she's ever aware of the growing Henry-shaped hole in her life.

Until his long-lost twin brother knocks on her door.

Newly arrived in Ireland on his own search for answers, Andy is Henry, and yet not quite. Soon Grace isn't sure if she's learning to let go or becoming desperate to hold on. Grace After Henry is a funny, tender, and bittersweet story about love, loss, and second chances.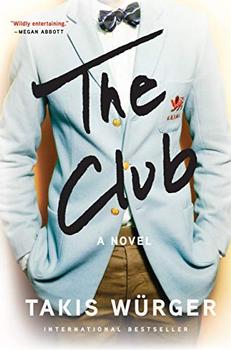 The Club

by Takis Würger.

Hardcover, 256 pages.
ISBN-10: 0802128963
For fans of Herman Koch's The Dinner and Leïla Slimani's The Perfect Nanny, The Club is a smoldering story of class, privilege, and matters of the heart
The Club is a blistering, timely, and gripping novel set at Cambridge University, centering around an all-male dining club for the most privileged and wealthy young men at Cambridge and following an outsider who exposes the dark secrets of this group, the Pitt Club.
As a boy, Hans Stichler enjoys a fable-like childhood among the rolling hills and forests of North Germany, living an idyll that seems uninterruptable. A visit from Hans's ailing English aunt Alex, who comes to stay for an entire summer, has a profound effect on the young Hans, all the more so when she invites him to come to university at Cambridge, where she teaches art history. Alex will ensure his application to St. John's College is accepted, but in return he must help her investigate an elite university club of young aristocrats and wealthy social climbers, the Pitt Club. The club has existed at Cambridge for centuries, its long legacy of tradition and privilege largely unquestioned. As Hans makes his best efforts to prove club material and infiltrate its ranks, including testing his mettle in the boxing ring, he is drawn into a world of extravagance, debauchery, and macho solidarity. And when he falls in love with fellow student Charlotte, he sees a potential new life of upper-class sophistication opening up to him. But there are secrets in the club's history, as well as in its present?and Hans soon finds himself in the inner sanctum of what proves to be an increasingly dangerous institution, forced to grapple with the notion that sometimes one must do wrong to do right.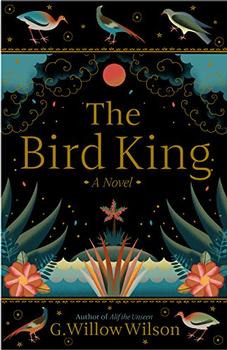 The Bird King

by G. Willow Wilson.

Hardcover, 440 pages.
ISBN-10: 080212903X
From award-winning author G. Willow Wilson, The Bird King is an epic journey set during the reign of the last sultan in the Iberian peninsula at the height of the Spanish Inquisition.
G. Willow Wilson's debut novel Alif the Unseen was an NPR and Washington Post Best Book of the Year, and it established her as a vital American Muslim literary voice. Now she delivers The Bird King, a stunning new novel that tells the story of Fatima, a concubine in the royal court of Granada, the last emirate of Muslim Spain, and her dearest friend Hassan, the palace mapmaker. Hassan has a secret?he can draw maps of places he's never seen and bend the shape of reality. When representatives of the newly formed Spanish monarchy arrive to negotiate the sultan's surrender, Fatima befriends one of the women, not realizing that she will see Hassan's gift as sorcery and a threat to Christian Spanish rule. With their freedoms at stake, what will Fatima risk to save Hassan and escape the palace walls? As Fatima and Hassan traverse Spain with the help of a clever jinn to find safety, The Bird King asks us to consider what love is and the price of freedom at a time when the West and the Muslim world were not yet separate.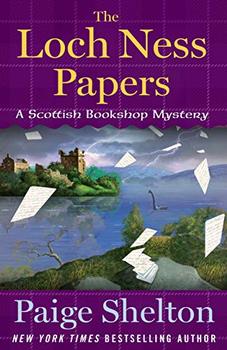 The Loch Ness Papers (A Scottish Bookshop Mystery)

by Paige Shelton.

Hardcover, 320 pages.
ISBN-10: 1250127815
Bookseller Delaney Nichols befriends a Loch Ness monster enthusiast; when he stands accused of murder she'll do whatever it takes to learn who the killer is?and whether Nessie herself is really lurking in the Scottish waters.
Delaney Nichols is delighted with her life in Edinburgh, working at The Cracked Spine?a shop that specializes in hard-to-find books and artifacts. With a job she loves, and her fast approaching marriage to devastatingly handsome Scottish pub-owner Tom Shannon, Delaney's life could be straight out of a fairy tale?at least it would be, if the pastor meant to perform the wedding ceremony hadn't recently passed away. Outside the church where Delaney is searching for another reverend, she stumbles across Norval Fraser: an elderly man obsessed with the Loch Ness monster. Always attracted to the interesting and unusual, Delaney befriends Norval. But when his nephew is found dead, the police decide Norval's obsession has moved from monsters to murder.
With a wedding to plan, her family arriving soon from Kansas, and the arrival of an over-the-top Texan with a wildly valuable book, Delaney's plate is full to bursting, but she can't abandon her new friend. Determined to help Norval, she sets out to learn the truth. The Loch Ness buries its secrets deeply, but Delaney is determined to dig them up?whether Nessie likes it or not.
Set in Edinburgh, Scotland, The Loch Ness Papers is the fourth in the Scottish Bookshop series by Paige Shelton.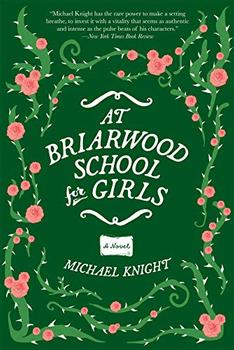 At Briarwood School for Girls

by Michael Knight.

Hardcover, 304 pages.
ISBN-10: 0802128424
It's 1994 and Lenore Littlefield is a junior at Briarwood School for Girls. She plays basketball. She hates her roommate. History is her favorite subject. She has told no one that she's pregnant. Everything, in other words, is under control.

Meanwhile, Disney has announced plans to build a new theme park just up the road, a "Technicolor simulacrum of American History" right in the middle of one of the most history-rich regions of the country. If successful, the development will forever alter the character of Prince William County, VA, and have unforeseeable consequences for the school.

When the threat of the theme park begins to intrude on the lives of the faculty and students at Briarwood, secrets will be revealed and unexpected alliances will form. Lenore must decide whom she can trust?will it be a middle-aged history teacher struggling to find purpose in his humdrum life? A lonely basketball coach tasked with directing the school play? A reclusive playwright still grappling with her own Briarwood legacy? Or a teenage ghost equally adept at communicating with the living via telephone or Ouija board?

Following a cast of memorable characters as they reckon with questions about fate, history, and the possibility of happiness, At Briarwood School for Girls is a stunning and inventive new work from a master storyteller.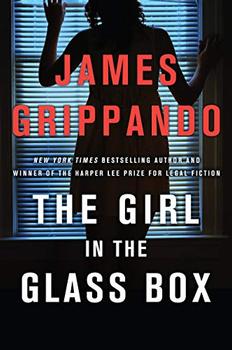 The Girl in the Glass Box: A Jack Swyteck Novel

by James Grippando.

Hardcover, 373 pages.

Miami attorney Jack Swyteck lands in the heart of the contentious immigration debate when he takes on the heart-wrenching case of an undocumented immigrant who fled to America to protect her daughter and save herself, in this timely and pulse-pounding thriller that explores the stories behind the headlines from New York Times bestselling author James Grippando, winner of the Harper Lee Prize for Legal Fiction.
Julia Rodriguez and her teenage daughter Beatriz escaped bloodthirsty gangs, random violence and, Julia's abusive husband back in El Salvador. Arriving in Miami, mother and daughter struggled to carve their own piece of the American dream. While life in the States is hard, it is safer, until Julia's rejects her boss's unwanted sexual advances. Suddenly—thanks to an "anonymous" tip to U. S. immigration authorities—she is arrested, locked in detention with criminals, and slated for deportation. Jack's only viable legal move to save her is asylum—a long shot that's become nearly impossible in today's charged political climate.
When Julia and Beatriz made the perilous trek north to freedom, they thought they'd left the danger behind them. But now, even Miami isn't safe. A ruthless enemy may have tracked them to south Florida and is biding time, patiently waiting to strike.
In a case where the stakes have never been higher, Jack Sywteck may not be able to save his client—even if he wins.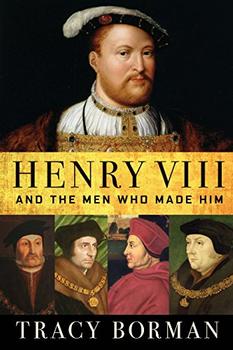 Henry VIII: And the Men Who Made Him

by Tracy Borman.

Hardcover, 320 pages.
ISBN-10: 0802128432
Henry VIII is best known in history for his tempestuous marriages and the fates of his six wives. However, as acclaimed historian Tracy Borman makes clear in her illuminating new chronicle of Henry's life, his reign and reputation were hugely influenced by the men who surrounded and interacted with him as companions and confidants, servants and ministers, and occasionally as rivals?many of whom have been underplayed in previous biographies.

These relationships offer a fresh, often surprising perspective on the legendary king, revealing the contradictions in his beliefs, behavior, and character in a nuanced light. They show him capable of fierce but seldom abiding loyalty, of raising men up only to destroy them later. He loved to be attended by boisterous young men, the likes of his intimate friend Charles Brandon, who shared his passion for sport, but could also be diverted by men of intellect, culture, and wit, as his longstanding interplay with Cardinal Wolsey and his reluctant abandonment of Thomas More attest. Eager to escape the shadow of his father, Henry VII, he was often trusting and easily led by male attendants and advisors early in his reign (his coronation was just shy of his 18th birthday in 1509); in time, though, he matured into a profoundly suspicious and paranoid king whose ruthlessness would be ever more apparent, as Thomas Howard, Duke of Norfolk and uncle to two of Henry's wives, discovered to his great discomfort, and as Eustace Chapuys, the ambassador of Charles V of Spain, often reported.

Recounting the great Tudor's life and signal moments through the lens of his male relationships, Tracy Borman's new biography reveals Henry's personality in all its multi-faceted, contradictory glory, and sheds fresh light on his reign for anyone fascinated by the Tudor era and its legacy.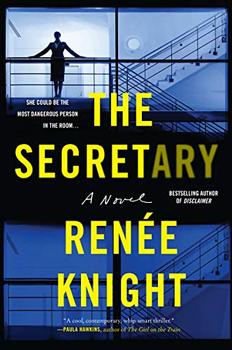 The Secretary: A Novel

by Renée Knight.

Hardcover, 304 pages.
ISBN-10: 0062362356
"A cool, contemporary, whip-smart thriller." — —Paula Hawkins, author of The Girl on the Train
She could be the most dangerous person in the room...

From her first day as Personal Assistant to the celebrated Mina Appleton, Christine Butcher understands what is expected of her. Absolute loyalty. Absolute discretion. For twenty years, Christine has been a most devoted servant, a silent witness to everything in Mina's life. So quiet, you would hardly know she is there.
Day after day, year after year, Christine has been there, invisible—watching, listening, absorbing all the secrets floating around her. Keeping them safe.
Christine is trusted. But those years of loyalty and discretion come with a high price. And eventually Christine will pay.
But it would be a mistake to underestimate such a steadfast woman as Christine. Because as everyone is about to discover, there's a dangerous line between obedience and obsession.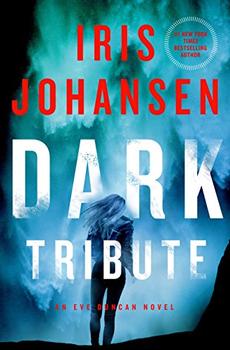 Dark Tribute: An Eve Duncan Novel

by Iris Johansen.

Hardcover, 376 pages.

New York Times bestseller Iris Johansen is back with another high octane thriller that will leave your mind racing and your heart pounding.
Despite her tragic childhood, violin prodigy Cara Delaney has finally found peace in her career as a professional musician and stability in her relationship with her guardians, forensic sculptor Eve Duncan and ex-Navy SEAL Joe Quinn. If only Jock Gavin, Cara's lifelong friend and a man with his own twisted history, would come back into her life, everything would be perfect.
But the carefully constructed world Cara has built for herself is suddenly threatened when she is kidnapped by a mysterious man trying to settle a score against her family, setting off a violent chain of events that puts everyone Cara loves in danger. Now, Cara will have to use every instinct she has to stay one step ahead, or else she'll pay the deadly tribute of her family's dark past.
Praise for Iris Johansen:
"A tantalizing puzzle...fans of paranormal suspense will be rewarded." —Publishers Weekly

"A fun read filled with plenty of action and mystery...Eve Duncan did not disappoint!" —Criminal Element on Shattered Mirror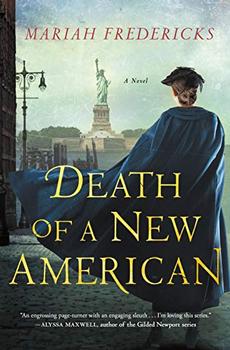 Death of a New American: A Novel (A Jane Prescott Novel)

by Mariah Fredericks.

Hardcover, 304 pages.
ISBN-10: 1250152992
Death of a New American by Mariah Fredericks is the atmospheric, compelling follow-up to the stunning debut A Death of No Importance, featuring series character, Jane Prescott.
In 1912, as New York reels from the news of the Titanic disaster, ladies' maid Jane Prescott travels to Long Island with the Benchley family. Their daughter Louise is to marry William Tyler, at their uncle and aunt's mansion; the Tylers are a glamorous, storied couple, their past filled with travel and adventure. Now, Charles Tyler is known for putting down New York's notorious Italian mafia, the Black Hand, and his wife Alva has settled into domestic life.
As the city visitors adjust to the rhythms of the household, and plan Louise's upcoming wedding, Jane quickly befriends the Tyler children's nanny, Sofia?a young Italian-American woman. However, one unusually sultry spring night, Jane is woken by a scream from the nursery?and rushes in to find Sofia murdered, and the carefully locked window flung open.
The Tylers believe that this is an attempted kidnapping of their baby gone wrong; a warning from the criminal underworld to Charles Tyler. But Jane is asked to help with the investigation by her friend, journalist Michael Behan, who knows that she is uniquely placed to see what other tensions may simmer just below the surface in this wealthy, secretive household. Was Sofia's murder fall-out from the social tensions rife in New York, or could it be a much more personal crime?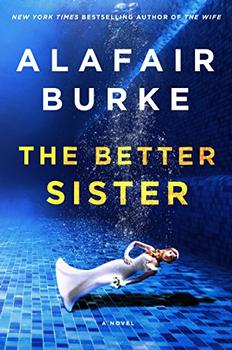 The Better Sister: A Novel

by Alafair Burke.

Hardcover, 336 pages.

Recommended by Amazon, Barnes & Noble, Entertainment Weekly, Popsugar, Goodreads, CrimeReads, and BookBub.
Keep your enemies close and your sister closer.
Though Chloe was the younger of the two Taylor sisters, she always seemed to be the one in charge. She was the honor roll student with big dreams and an even bigger work ethic. Nicky—always restless and more than a little reckless—was the opposite of her ambitious little sister. She floated from job to job and man to man, and stayed close to home in Cleveland.
For a while, it seemed that both sisters had found happiness. Chloe earned a scholarship to an Ivy League school and moved to New York City, where she landed a coveted publishing job. Nicky married promising young attorney Adam Macintosh and gave birth to a baby boy they named Ethan. The Taylor sisters became virtual strangers.
Now, more than fifteen years later, their lives are drastically different—and Chloe is married to Adam. When he's murdered by an intruder at the couple's East Hampton beach house, Chloe reluctantly allows her teenage stepson's biological mother—her estranged sister, Nicky—back into her life. But when the police begin to treat Ethan as a suspect in his father's death, the two sisters are forced to unite . . . and to confront the truth behind family secrets they have tried to bury in the past.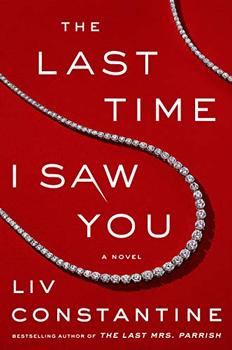 The Last Time I Saw You: A Novel

by Liv Constantine.

Hardcover, 320 pages.
ISBN-10: 0062868810
"Thrilling. . . . a must-read!" — Mary Kubica
"Dazzling." — Aimee Molloy
"Masterful." — Wendy Walker
"I couldn't put it down." — Joseph Finder
The internationally bestselling author of The Last Mrs. Parrish follows that success with an addictive novel filled with shocking twists about the aftermath of a brutal high-society murder.
Dr. Kate English has it all. Not only is she the heiress to a large fortune; she has a gorgeous husband and daughter, a high-flying career, and a beautiful home anyone would envy.
But all that changes the night Kate's mother, Lily, is found dead, brutally murdered in her own home. Heartbroken and distraught, Kate reaches out to her estranged best friend, Blaire Barrington, who rushes to her side for the funeral, where the years of distance between them are forgotten in a moment.
That evening, Kate's grief turns to horror when she receives an anonymous text: You think you're sad now, just wait. By the time I'm finished with you, you'll wish you had been buried today. More than ever, Kate needs her old friend's help.
Once Blaire decides to take the investigation into her own hands, it becomes clear that all is not as it seems in Baltimore high society. As infidelity, lies, and betrayals come to light, and tensions rise to a boiling point, she begins to alienate Kate's friends and relatives with her relentless, accusatory questions, as she tries to find Lily's killer. The murderer could be anyone—friend, neighbor, loved one. But whoever it is, it's clear that Kate is next on their list. . .
In The Last Time I Saw You, Liv Constantine takes the lightning pace of The Last Mrs. Parrish and raises the stakes, creating an exquisitely tension-filled and absorbing tale of psychological suspense in which innocent lives—and one woman's sanity—hang in the balance.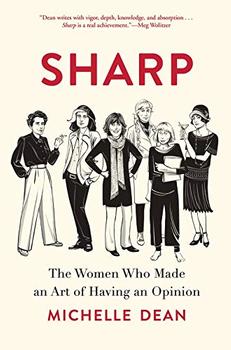 Sharp

by Michelle Dean.

Paperback, 384 pages.
ISBN-10: 0802129242
Widely praised in hardcover,
Sharp
is the exhilarating story of ten exceptional women who used the power of their pens to carve out space for themselves in a world where men wrote the rules.
Dorothy Parker, Rebecca West, Hannah Arendt, Mary McCarthy, Susan Sontag, Pauline Kael, Joan Didion, Nora Ephron, Renata Adler, and Janet Malcolm are united by what Dean calls "sharpness," the ability to cut to the quick with precision of thought and wit. Sharp is a vibrant depiction of the intellectual beau monde of twentieth-century New York, where gossip-filled parties at night gave out to literary slugging-matches in the pages of the Partisan Review or the New York Review of Books. It is also a passionate portrayal of how these women asserted themselves through their writing in a climate where women were treated with extreme condescension by the male-dominated cultural establishment. Mixing biography, literary criticism, and cultural history, Sharp is a testament to how anyone who feels powerless can claim the mantle of writer, and, perhaps, change the world.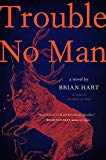 Trouble No Man: A Novel

by Brian Hart.

Paperback, 480 pages.
ISBN-10: 006269832X
American War meets Into the Wild in Brian Hart's epic saga of one man's struggle to survive a hostile world—tracing his path from a self-destructive, skateboarding youth in the 90s to the near future as he journeys across a desolate, militia-controlled American West to find his missing family—perfect for fans of Edan Lepuki and Cormac McCarthy.
In the America of a near future, northern California and the Pacific Northwest have become a desolate wasteland controlled by violent separatist militias and marked by a lack of water and fuel. In a village outside Reno, a middle-aged man visits an undertaker and gathers the ashes of his dead wife to bring to Alaska. There, their children await them—refugees from the destruction of the south. To reach his only remaining family, the man must cross the treacherous, violent landscape north by bike, his dog his only companion.
Thirty years earlier, we meet Roy Bingham. After a rough-and-tumble childhood, Roy is numbing himself with skateboarding, drugs, and sex, when he meets Karen. Sassy, soulful, and arresting, Karen pulls Roy into her orbit until she decides to give up their nomadic lifestyle to put down roots in her hometown of Loyalton, California. Roy's fidelity buckles under the commitment and after a boozy night in Reno he leaves Karen for the road and skateboarding.
Flashing back and forth in time across four decades in the life of a man who is lost even when he's found, Trouble No Man delivers a resonant story of survival, violence, and family, set against the tumult of an America on the precipice of becoming an unfree nation.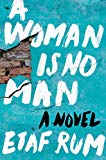 A Woman Is No Man: A Novel

by Etaf Rum.

Hardcover, 352 pages.
ISBN-10: 0062699768
A New York Times Book Review Editors' Choice • A Washington Post 10 Books to Read in March • A Marie Claire Best Women's Fiction of 2019 • A Washington Book Review Difficult-To-Put-Down Novel • A Refinery 29 Best Books of the Month • A The Millions Most Anticipated Books of 2019 • A USA Today Best Book of the Week • A Girls Night In Book Club Pick
"Garnering justified comparisons to Khaled Hosseini's A Thousand Splendid Suns... Etaf Rum's debut novel is a must-read about women mustering up the bravery to follow their inner voice."   —Refinery 29
"A stunning debut novel that hooked me from page one.  With the utterly compelling characters of three Arab-American women, Rum accomplishes the high-wire act of telling a story that feels both contemporary and timeless, intimate and epic.    —Tara Conklin, New York Times Bestselling Author of THE LAST ROMANTICS
"Where I come from, we've learned to silence ourselves. We've been taught that silence will save us. Where I come from, we keep these stories to ourselves. To tell them to the outside world is unheard of—dangerous, the ultimate shame."
Palestine, 1990. Seventeen-year-old Isra prefers reading books to entertaining the suitors her father has chosen for her. Over the course of a week, the naïve and dreamy girl finds herself quickly betrothed and married, and is soon living in Brooklyn. There Isra struggles to adapt to the expectations of her oppressive mother-in-law Fareeda and strange new husband Adam, a pressure that intensifies as she begins to have children—four daughters instead of the sons Fareeda tells Isra she must bear.
Brooklyn, 2008. Eighteen-year-old Deya, Isra's oldest daughter, must meet with potential husbands at her grandmother Fareeda's insistence, though her only desire is to go to college. Deya can't help but wonder if her options would have been different had her parents survived the car crash that killed them when Deya was only eight. But her grandmother is firm on the matter: the only way to secure a worthy future for Deya is through marriage to the right man.
But fate has a will of its own, and soon Deya will find herself on an unexpected path that leads her to shocking truths about her family—knowledge that will force her to question everything she thought she knew about her parents, the past, and her own future.
Set in an America at once foreign to many and staggeringly close at hand, A Woman Is No Man is a story of culture and honor, secrets and betrayals, love and violence. It is an intimate glimpse into a controlling and closed cultural world, and a universal tale about family and the ways silence and shame can destroy those we have sworn to protect.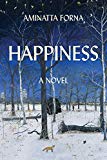 Happiness: A Novel

by Aminatta Forna.

Paperback, 320 pages.
ISBN-10: 0802129188
"Throughout Happiness, Forna stops in our tracks . . . Reminiscent at times of Michael Ondaatje's novel Anil's Ghost . . . Happiness is a meditation on grand themes: Love and death, man and nature, cruelty and mercy. But Forna folds this weighty matter into her buoyant creation with a sublimely delicate touch."?Washington Post
London. A fox makes its way across Waterloo Bridge. The distraction causes two pedestrians to collide?Jean, an American studying the habits of urban foxes, and Attila, a Ghanaian psychiatrist there to deliver a keynote speech. From this chance encounter, Aminatta Forna's unerring powers of observation show how in the midst of the rush of a great city lie numerous moments of connection.
Attila has arrived in London with two tasks: to deliver a keynote speech on trauma, as he has done many times before; and to contact the daughter of friends, his "niece" who hasn't called home in a while. Ama has been swept up in an immigration crackdown, and now her young son Tano is missing.
When, by chance, Attila runs into Jean again, she mobilizes the network of rubbish men she uses as volunteer fox spotters. Security guards, hotel doormen, traffic wardens?mainly West African immigrants who work the myriad streets of London?come together to help. As the search for Tano continues, a deepening friendship between Attila and Jean unfolds.
Meanwhile a consulting case causes Attila to question the impact of his own ideas on trauma, the values of the society he finds himself in, and a grief of his own. In this delicate tale of love and loss, of cruelty and kindness, Forna asks us to consider the interconnectedness of lives, our co-existence with one another and all living creatures, and the true nature of happiness.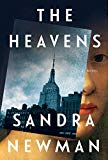 The Heavens

by Sandra Newman.

Hardcover, 272 pages.
ISBN-10: 0802129021
New York, late summer, 2000. A party in a spacious Manhattan apartment, hosted by a wealthy young activist. Dozens of idealistic twenty-somethings have impassioned conversations over takeout dumplings and champagne. The evening shines with the heady optimism of a progressive new millennium. A young man, Ben, meets a young woman, Kate?and they begin to fall in love.
Kate lives with her head in the clouds, so at first Ben isn't that concerned when she tells him about the recurring dream she's had since childhood. In the dream, she's transported to the past, where she lives a second life as Emilia, the mistress of a nobleman in Elizabethan England. But for Kate, the dream becomes increasingly real, to the point where it threatens to overwhelm her life. And soon she's waking from it to find the world changed?pictures on her wall she doesn't recognize, new buildings in the neighborhood that have sprung up overnight. As Kate tries to make sense of what's happening, Ben worries the woman he's fallen in love with is losing her grip on reality.
Both intoxicating and thought-provoking, The Heavens is a powerful reminder of the consequences of our actions, a poignant testament to how the people we love are destined to change, and a masterful exploration of the power of dreams.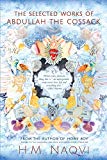 The Selected Works of Abdullah the Cossack

by HM Naqvi.

Paperback, 320 pages.
ISBN-10: 0802128947
"H.M. Naqvi is a superb stylist and writes like a poet. With careful attention to details and with enormous patience he presents a world that is at once fascinating and familiar. The Selected Works of Abdullah the Cossack is completely original in form and sensibility."?Ha Jin, winner of the National Book Award
Winner of the inaugural DSC Prize for South Asian Literature, H.M. Naqvi follows his critically-lauded debut
Home Boy
with
The Selected Works of Abdullah the Cossack
, an enthralling novel about one unforgettable and gloriously unaccomplished man, his impending death, and the history and life of his bustling, shape-shifting city.
Abdullah, bachelor and scion of a once prominent family, awakes on the morning of his seventieth birthday and considers launching himself over the balcony. Having spent years attempting to compile a "mythopoetic legacy" of his beloved Karachi, the cosmopolitan heart of Pakistan, Abdullah has lost his zeal. A surprise invitation for a night out from his old friend Felix Pinto snaps Abdullah out of his funk, and saddles him with a ward?Pinto's adolescent grandson Bosco. As Abdullah plays mentor to Bosco, he also attracts the romantic attentions of Jugnu, an enigmatic siren with links to the mob. All the while Abdullah's brothers' plot to evict him from the family estate. Now he must to try to save his home?or face losing his last connection to his familial past.          Anarchic, erudite, and rollicking, with a septuagenarian protagonist like no other,
The Selected Works of Abdullah the Cossack
is a joyride of a story set against a kaleidoscopic portrait of one of the world's most vibrant cities.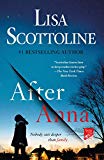 After Anna

by Lisa Scottoline.

Paperback, 416 pages.
ISBN-10: 1250099668
Riveting and disquieting, After Anna is a groundbreaking domestic thriller, as well as a novel of emotional justice and legal intrigue. New York Times bestselling author Lisa Scottoline keeps readers on their toes until the final shocking page.
Nobody cuts deeper than family...
Dr. Noah Alderman, a widower and single father, has remarried a wonderful woman, Maggie Ippolitti, and for the first time in a long time, he and his young son are happy. Despite her longing for the daughter she hasn't seen since she was a baby, Maggie is happy too, and she's even more overjoyed when she unexpectedly gets another chance to be a mother to the child she thought she'd lost forever, her only daughter Anna.
Maggie and Noah know that having Anna around will change their lives, but they would never have guessed that everything would go wrong, and so quickly. Anna turns out to be a gorgeous seventeen-year-old who balks at living under their rules, though Maggie, ecstatic to have her daughter back, ignores the red flags that hint at the trouble brewing in a once-perfect marriage and home.
Events take a heartbreaking turn when Anna is murdered and Noah is accused and tried for the heinous crime. Maggie must face not only the devastation of losing her daughter, but the realization that Anna's murder may have been at the hands of a husband she loves. In the wake of this tragedy, new information drives Maggie to search for the truth, leading her to discover something darker than she could have ever imagined.
Praise for Lisa Scottoline:

"A deliciously distracting thriller...Scottoline illuminat[es] the landing strip of revelations and truths in a deliciously slow and intense way." ?The Washington Post on After Anna
"Scottoline keeps the pace relentless as she drops a looming threat into the heart of an idyllic suburban community, causing readers to hold their breath in anticipation." ?Booklist on One Perfect Lie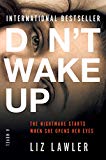 Don't Wake Up: A Novel

by Liz Lawler.

Paperback, 368 pages.
ISBN-10: 0062876139
A harrowing psychological thriller debut about a woman who awakens after an assault with no physical proof of the attack and who must try to convince everyone of what really happened.
When Dr. Alex Taylor opens her eyes, she is hooked up to an IV, is bound to an operating table, and her legs are raised in stirrups. Disoriented and alarmed, she assumes she's been anesthetized and brought to surgery after being in an accident. But the man standing over her, with his face hidden behind a surgical mask and wielding instruments, is no doctor she recognizes at the hospital where she works as a successful and respected doctor. He's a stranger—and he's calmly and methodically telling her how he's about to attack her. Before Alex can even scream for help, she succumbs to another dose of anesthesia, rendering her unable to defend herself….
When she comes to on a gurney, she finds herself surrounded by her colleagues and immediately reports the attack and rape. The police are skeptical of her bizarre story. And after a physical exam reveals no proof of any attack, even her boyfriend has doubts. Despite Alex's adamant claims, no one believes her, leaving her to wonder if she has, in fact, lost her mind.
Until she meets the next victim…
An edge-of-your-seat psychological thriller, Don't Wake Up is also a provocative, timely exploration of victimhood, abuse, and the discrediting of women in our culture.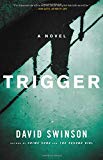 Trigger (Frank Marr)

by David Swinson.

Hardcover, 352 pages.
ISBN-10: 0316264253
In the latest novel from David Swinson, "one of the best dialogue hounds in the business" (New York Times Book Review), Frank Marr, a good cop with a bad habit, must choose between justice and loyalty to an old friend.
Frank Marr was a good cop, until his burgeoning addictions to alcohol and cocaine forced him into retirement from the D.C. Metro police. Now, he's barely eking out a living as a private investigator for a defense attorney--also Frank's ex-girlfriend.
Ostracized by his family after a botched case that led to the death of his baby cousin, Jeffrey, Frank was on a collision course with rock bottom. Now clean and clinging hard to sobriety, Frank passes the time--and tests himself--by robbing the houses of local dealers, taking their cash and flushing their drugs down the toilet. When an old friend from his police days needs Frank's help to prove he didn't shoot an unarmed civilian, Frank is drawn back into the world of dirty cops and suspicious drug busts, running in the same circles that enabled his addiction those years ago.
Never one to play by the rules, Frank recruits a young man he nearly executed years before. Together--a good man trying not to go bad and a bad man trying to do good--detective and criminal charge headfirst into the D.C. drug wars. Neither may make it out.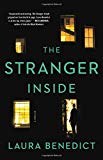 The Stranger Inside

by Laura Benedict.

Hardcover, 352 pages.
ISBN-10: 0316444928
What if you came home to find a stranger living inside your house? An "oustanding, ever-twisting, surprise-filled" psychological drama (Publishers Weekly), in the tradition of Shari Lapena and Liane Moriarty, from Edgar- and Thriller Award-nominated author Laura Benedict.
There's a stranger living in Kimber Hannon's house. He tells the police that he has every right to be there, and he has the paperwork to prove it. But Kimber definitely didn't invite this man to move in. He tells her that he knows something about her, and he wants everyone else to know it too.

"I was there. I saw what you did."

These words reveal a connection to Kimber's distant past, and dark secrets she'd long ago left buried. This trespasser isn't after anything as simple as her money or her charming Craftsman bungalow. He wants to move into her carefully orchestrated life--and destroy it.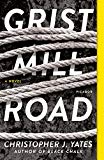 Grist Mill Road: A Novel

by Christopher J. Yates.

Paperback, 352 pages.
ISBN-10: 1250150302
An Entertainment Weekly "Must Read" • One of the NPR Book Concierge's "Best Books of the Year"
"Twisty and told from multiple perspectives, this meaty thriller races to a satisfying finish." ?People magazine

"The intensity of the storytelling is exhilarating and unsettling." ?Booklist (starred review)

Twenty-six years ago Hannah had her eye shot out. Now she wants justice. But is she blind to the truth?

"Arresting...Twisting backward and forward in time, entering the minds of each character in turn, Yates examines both how they reached this point and what happens years later, when the past wreaks havoc on the present....[A] sophisticated...elegant narrative." ?The New York Times

"The plot is darkly, intricately layered, full of pitfalls and switchbacks, smart and funny and moving and merciless." ?Tana French, New York Times bestselling author of In the Woods and The Trespasser

"Dark, intense, and disturbing...Highly recommended." ?Krysten Ritter, author of Bonfire

"Two of life's delicious pleasures?gourmet delectations and a sinister, plot-twisty tale?come together in this intelligent thriller." ?Oprah.com
Christopher J. Yates's cult hit Black Chalk introduced that rare writerly talent: a literary writer who could write a plot with the intricacy of a brilliant mental puzzle, and with characters so absorbing that readers are immediately gripped. Yates's new book does not disappoint. Grist Mill Road is a dark, twisted, and expertly plotted Rashomon-style tale. The year is 1982; the setting, an Edenic hamlet some ninety miles north of New York City. There, among the craggy rock cliffs and glacial ponds of timeworn mountains, three friends?Patrick, Matthew, and Hannah?are bound together by a terrible and seemingly senseless crime. Twenty-six years later, in New York City, living lives their younger selves never could have predicted, the three meet again?with even more devastating results.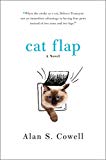 Cat Flap: A Novel

by Alan S. Cowell.

Hardcover, 240 pages.
ISBN-10: 1250146518
"When she awoke as a cat, Dolores Tremayne saw no immediate advantage in having four paws instead of two arms and two legs…" A brilliant, funny novel of love, marriage and modern life.
When the cat's away, the mice will play – but who will oversee the cat?
When Dolores Tremayne, a successful business executive, travels overseas, part of her remains mysteriously behind in X, the family's indoor cat. Through feline eyes, Dolores witnesses the shocking behavior of her errant husband, the stalled novelist Gerald Tremayne. Far away in Germany, the human Dolores is conducting high-powered negotiations with a prestigious auto-maker, but back at home, her husband's liaisons force him into ever more drastic exploits. Meanwhile, Dolores begins to wonder about the strange words and images that have begun to pop into her head, as if from nowhere.
Funny and memorable, Alan S. Cowell's Cat Flap will appeal to all fans of clever satire.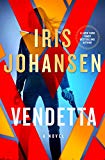 Vendetta: A Novel

by Iris Johansen.

Hardcover, 416 pages.
ISBN-10: 1250075874
From the #1 New York Times bestselling author Iris Johansen comes a new explosive, compelling thriller.

With his dying breath, Carl Venable, head of the CIA task force on terrorism and Jude Brandon's final link to terrorist ringleader Max Huber, gives Brandon a mandate: keep his daughter, Rachel, safe at any cost. But Rachel Venable has a shocking, twisted past of her own, one that comes rushing back after her medical clinic in Guyana is attacked by Huber?the same man who murdered her father and kept her imprisoned for months.
Brandon and Catherine Ling, Rachel's longtime ally and fierce protector, are determined to keep Rachel out of danger, but she knows that it's impossible to stay hidden when Max Huber wants you dead.
As Rachel and Brandon race against the clock to bring Huber down before he can orchestrate a disaster that will lay waste to half the country, they also fight a growing attraction to each other – an attraction that could prove just as dangerous as Huber himself.
In this gripping, fast-paced novel from #1 New York Times bestselling author Iris Johansen, one thing is clear: everyone has a vendetta, and no one will rest until they get their revenge.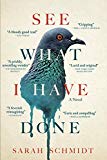 See What I Have Done

by Sarah Schmidt.

Paperback, 352 pages.
ISBN-10: 0802128130
Lizzie Borden took an ax
And gave her mother forty whacks
When she saw what she had done,
She gave her father forty-one.

Or did she?

In this riveting debut novel, See What I Have Done, Sarah Schmidt recasts one of the most fascinating murder cases of all time into an intimate story of a volatile household and a family devoid of love.

On the morning of August 4, 1892, Lizzie Borden calls out to her maid: Someone's killed Father. The brutal ax-murder of Andrew and Abby Borden in their home in Fall River, Massachusetts, leaves little evidence and many unanswered questions. While neighbors struggle to understand why anyone would want to harm the respected Bordens, those close to the family have a different tale to tell?of a father with an explosive temper; a spiteful stepmother; and two spinster sisters, with a bond even stronger than blood, desperate for their independence.

As the police search for clues, Emma comforts an increasingly distraught Lizzie whose memories of that morning flash in scattered fragments. Had she been in the barn or the pear arbor to escape the stifling heat of the house? When did she last speak to her stepmother? Were they really gone and would everything be better now? Shifting among the perspectives of the unreliable Lizzie, her older sister Emma, the housemaid Bridget, and the enigmatic stranger Benjamin, the events of that fateful day are slowly revealed through a high-wire feat of storytelling.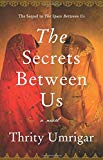 The Secrets Between Us: A Novel

by Thrity Umrigar.

Hardcover, 368 pages.
ISBN-10: 0062442201
Bhima, the unforgettable main character of Thrity Umrigar's beloved national bestseller The Space Between Us, returns in this triumphant sequel—a poignant and compelling novel in which the former servant struggles against the circumstances of class and misfortune to forge a new path for herself and her granddaughter in modern India.
"It isn't the words we speak that make us who we are. Or even the deeds we do. It is the secrets buried in our hearts."
Poor and illiterate, Bhima had faithfully worked for the Dubash family, an upper-middle-class Parsi household, for more than twenty years. Yet after courageously speaking the truth about a heinous crime perpetrated against her own family, the devoted servant was cruelly fired. The sting of that dismissal was made more painful coming from Sera Dubash, the temperamental employer who had long been Bhima's only confidante. A woman who has endured despair and loss with stoicism, Bhima must now find some other way to support herself and her granddaughter, Maya.
Bhima's fortunes take an unexpected turn when her path intersects with Parvati, a bitter, taciturn older woman. The two acquaintances soon form a tentative business partnership, selling fruits and vegetables at the local market. As they work together, these two women seemingly bound by fate grow closer, each confessing the truth about their lives and the wounds that haunt them. Discovering her first true friend, Bhima pieces together a new life, and together, the two women learn to stand on their own.
A dazzling story of gender, strength, friendship, and second chances, The Secrets Between Us is a powerful and perceptive novel that brilliantly evokes the complexities of life in modern India and the harsh realities faced by women born without privilege as they struggle to survive.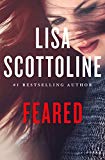 Feared: A Rosato & DiNunzio Novel

by Lisa Scottoline.

Hardcover, 400 pages.

In the new thriller from New York Times bestselling author Lisa Scottoline, Mary DiNunzio's ruthless nemesis Nick Machiavelli is back...with a vengeance.
When three men announce that they are suing the Rosato & DiNunzio law firm for reverse sex discrimination?claiming that they were not hired because they were men?Mary DiNunzio and Bennie Rosato are outraged. To make matters worse, their one male employee, John Foxman, intends to resign, claiming that there is some truth to this case.
The plaintiffs' lawyer is Nick Machiavelli, who has already lost to Mary once and is now back with a vengeance ?determined not to not only win, but destroy the firm. It soon becomes clear that Machiavelli will do anything in his power to achieve his end…even after the case turns deadly. The stakes have never been higher for Mary and her associates as they try to keep Machiavelli at bay, solve a murder, and save the law firm they love…or they could lose everything they've worked for. Told with Scottoline's trademark gift for twists, turns, heart, and humanity, this latest thriller asks the question: Is it better to be loved, or feared...
Feared, the sixth entry in the acclaimed Rosato & DiNunzio series, expertly explores what happens when we are tempted to give in to our own inner darkness.
Praise for the Rosato & DiNunzio series:

"Hit every mark… down to the last satisfying twist" ?Kirkus Review on Feared
"Fast paced, heart-tugging...readers will enjoy seeing how it all plays out." ?Publishers Weekly on Exposed
"The final curtain will find you cheering, and Scottoline will have earned every hurrah." ?Kirkus (starred review) on Exposed
"[The Rosato and DiNunzio stories] are always her best works and this newest is the best of the best in this series." ?Huffington Post on Exposed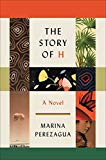 The Story of H: A Novel

by Marina Perezagua.

Hardcover, 304 pages.
ISBN-10: 0062660713
From an audacious new talent, The Story of H describes a searing quest by a Japanese woman and an American soldier to find a girl who goes missing in the aftermath of Hiroshima, a journey that spans the globe and travels to the darkest corners of the human mind and memory
 August 6, 1945: the day Enola Gay unleashed an atomic inferno over Hiroshima. In the wake of its devastation, two stories unfold. There's Jim, an American soldier who was entrusted with taking care of Yoro, a Japanese girl who then disappears after the atomic bomb falls. And there's H, a Japanese child who is at school when the bomb drops and is indelibly marked by its destruction. Both victims of the bomb, H and Jim meet for the first time in New York years later—their paths cross by chance, they fall in love, and together they continue Jim's search for Yoro. A quixotic twenty-first century quest to discover what makes us human, from refugee camps to the slave mines of Africa, from Brazil to Borneo, Japan to Mexico, it's also a journey that plumbs the depths and heights of cruelty and compassion, vulnerability and violence. 
Marina Perezagua's urgent, incantatory, and highly original novel moves us beyond our understanding of history as broad and sweeping to the individual stories of those who feel joy and pain, who suffer and transcend. Both dazzling and dark, The Story of H pulsates with a terrible beauty and power that lingers with the reader long after the last page.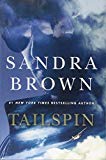 Tailspin

by Sandra Brown.

Hardcover, 432 pages.

Don't miss the spine tingling suspense and tantalizing romance in this thriller about a daring pilot caught in a race against time from #1 New York Times bestselling author Sandra Brown.


Rye Mallett, a fearless "freight dog" pilot charged with flying cargo to far-flung locations, is often rough-spoken and all business, but soft on regulations when they get in the way of meeting a deadline. But he does have a rock-solid reputation: he will fly in the foulest weather, day or night, and deliver the goods safely to their destination. So when Rye is asked to fly into a completely fogbound northern Georgia town and deliver a mysterious black box to a Dr. Lambert, he doesn't ask questions.
As Rye's plane nears the isolated landing strip, more trouble than inclement weather awaits him. He is greeted first by a sabotage attempt on his plane that causes him to crash land, and then by Dr. Brynn O'Neal, who claims she was sent for the box in Dr. Lambert's stead. Despite Rye's "no-involvement" policy when it comes to other people's problems, he finds himself irresistibly drawn to the intrigue surrounding his cargo . . . and to the mysterious and alluring Brynn.
Soon Rye and Brynn are in a treacherous forty-eight-hour race to deliver the box before time runs out. With everyone from law enforcement officials to hired thugs hot on their heels, they must learn to trust each other so they can protect their valuable cargo from those who would kill for it.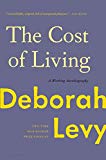 The Cost of Living: A Working Autobiography

by Deborah Levy.

Hardcover, 144 pages.
ISBN-10: 163557191X
The bestselling exploration of the dimensions of love, marriage, mourning, and kinship from two-time Booker Prize finalist Deborah Levy.
To strip the wallpaper off the fairy tale of The Family House in which the comfort and happiness of men and children has been the priority is to find behind it an unthanked, unloved, neglected, exhausted woman.
The Cost of Living explores the subtle erasure of women's names, spaces, and stories in the modern everyday. In this "living autobiography" infused with warmth and humor, Deborah Levy critiques the roles that society assigns to us, and reflects on the politics of breaking with the usual gendered rituals. What does it cost a woman to unsettle old boundaries and collapse the social hierarchies that make her a minor character in a world not arranged to her advantage?
Levy draws on her own experience of attempting to live with pleasure, value, and meaning--the making of a new kind of family home, the challenges of her mother's death--and those of women she meets in everyday life, from a young female traveler reading in a bar who suppresses her own words while she deflects an older man's advances, to a particularly brilliant student, to a kindly and ruthless octogenarian bookseller who offers the author a place to write at a difficult time in her life. The Cost of Living is urgent, essential reading, a crystalline manifesto for turbulent times.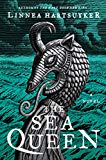 The Sea Queen: A Novel (The Golden Wolf Saga)

by Linnea Hartsuyker.

Hardcover, 464 pages.

An exhilarating Viking saga filled with the rich history, romantic adventure and political intrigue that have made Diana Gabaldon's Outlander, George R. R. Martin's Game of Thrones, as well as Phillippa Gregory's historical fiction and Neil Gaiman's Norse Mythology popular bestsellers. 
Six years after The Half-Drowned King, Ragnvald Eysteinsson is now king of Sogn, but fighting battles for King Harald keeps him away from home, as he confronts treachery and navigates a political landscape that grows more dangerous the higher he rises.
Ragnvald's sister Svanhild has found the freedom and adventure she craves at the side of the rebel explorer Solvi Hunthiofsson, though not without a cost. She longs for a home where her quiet son can grow strong, and a place where she can put down roots, even as Solvi's ambition draws him back to Norway's battles again and keeps her divided from her brother.
As a growing rebellion unites King Harald's enemies, Ragnvald suspects that some Norse nobles are not loyal to Harald's dream of a unified Norway. He sets a plan in motion to defeat all of his enemies, and bring his sister back to his side, while Svanhild finds herself with no easy decisions, and no choices that will leave her truly free. Their actions will hold irrevocable repercussions for the fates of those they love and for Norway itself.
The Sea Queen returns to the fjords and halls of Viking-Age Scandinavia, a world of violence and prophecy, where honor is challenged by shifting alliances, and vengeance is always a threat to peace.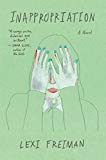 Inappropriation: A Novel

by Lexi Freiman.

Hardcover, 368 pages.

"This is a daring book, thrillingly of our moment." -- Emma Cline, author of The Girls
A wildly irreverent take on the coming-of-age story that turns a search for belonging into a riotous satire of identity politics
Starting at a prestigious private Australian girls' school, fifteen-year-old Ziggy Klein is confronted with an alienating social hierarchy that hurls her into the arms of her grade's most radical feminists. Tormented by a burgeoning collection of dark, sexual fantasies, and a biological essentialist mother, Ziggy sets off on a journey of self-discovery that moves from the Sydney drag scene to the extremist underbelly of the Internet. 
As PC culture collides with her friends' morphing ideology and her parents' kinky sex life, Ziggy's understanding of gender, race, and class begins to warp. Ostracized at school, she seeks refuge in Donna Haraway's seminal feminist text, A Cyborg Manifesto, and discovers an indisputable alternative identity. Or so she thinks. A controversial Indian guru, a transgender drag queen, and her own Holocaust-surviving grandmother propel Ziggy through a series of misidentifications, culminating in a date-rape revenge plot so confused, it just might work. 
Uproariously funny, but written with extraordinary acuity about the intersections of gender, sexual politics, race, and technology, Inappropriation is literary satire at its best. With a deft finger on the pulse of the zeitgeist, Lexi Freiman debuts on the scene as a brilliant and fearless new talent.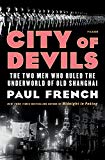 City of Devils: The Two Men Who Ruled the Underworld of Old Shanghai

by Paul French.

Hardcover, 320 pages.
ISBN-10: 1250170583
Now one of Kirkus Reviews' "Best Books of the Year"

From Paul French, the New York Times bestselling author of Midnight in Peking?winner of both the Edgar Award for Best Fact Crime and the CWA Gold Dagger for Non-Fiction?comes City of Devils, a rags-to-riches tale of two self-made men set against a backdrop of crime and vice in the sprawling badlands of Shanghai.

Shanghai, 1930s: It was a haven for outlaws from all over the world: a place where pasts could be forgotten, fascism and communism outrun, names invented, and fortunes made?and lost.
"Lucky" Jack Riley was the most notorious of those outlaws. An ex–U.S. Navy boxing champion, he escaped from prison and rose to become the Slots King of Shanghai. "Dapper" Joe Farren?a Jewish boy who fled Vienna's ghetto?ruled the nightclubs. His chorus lines rivaled Ziegfeld's.
In 1940, Lucky Jack and Dapper Joe bestrode the Shanghai Badlands like kings, while all around the Solitary Island was poverty, starvation, and war. They thought they ruled Shanghai, but the city had other ideas. This is the story of their rise to power, their downfall, and the trail of destruction left in their wake. Shanghai was their playground for a flickering few years, a city where for a fleeting moment even the wildest dreams could come true.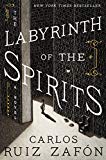 The Labyrinth of the Spirits: A Novel (Cemetery of Forgotten Books)

by Carlos Ruiz Zafon.

Hardcover, 816 pages.
ISBN-10: 0062668692
The internationally acclaimed, New York Times bestselling author returns to the magnificent universe he constructed in his bestselling novels The Shadow of the Wind, The Angel's Game, and The Prisoner of Heaven in this riveting series finale—a heart-pounding thriller and nail-biting work of suspense which introduces a sexy, seductive new heroine whose investigation shines a light on the dark history of Franco's Spain.
In this unforgettable final volume of Ruiz Zafón's cycle of novels set in the universe of the Cemetery of Forgotten Books, beautiful and enigmatic Alicia Gris, with the help of the Sempere family, uncovers one of the most shocking conspiracies in all Spanish history.
Nine-year-old Alicia lost her parents during the Spanish Civil War when the Nacionales (the fascists) savagely bombed Barcelona in 1938. Twenty years later, she still carries the emotional and physical scars of that violent and terrifying time. Weary of her work as an investigator for Spain's secret police in Madrid, a job she has held for more than a decade, the twenty-nine-year old plans to move on. At the insistence of her boss, Leandro Montalvo, she remains to solve one last case: the mysterious disappearance of Spain's Minister of Culture, Mauricio Valls.
With her partner, the intimidating policeman Juan Manuel Vargas, Alicia discovers a possible clue—a rare book by the author Victor Mataix hidden in Valls' office in his Madrid mansion. Valls was the director of the notorious Montjuic Prison in Barcelona during World War II where several writers were imprisoned, including David Martín and Victor Mataix. Traveling to Barcelona on the trail of these writers, Alicia and Vargas meet with several booksellers, including Juan Sempere, who knew her parents.
As Alicia and Vargas come closer to finding Valls, they uncover a tangled web of kidnappings and murders tied to the Franco regime, whose corruption is more widespread and horrifying than anyone imagined. Alicia's courageous and uncompromising search for the truth puts her life in peril. Only with the help of a circle of devoted friends will she emerge from the dark labyrinths of Barcelona and its history into the light of the future.
In this haunting new novel, Carlos Ruiz Zafón proves yet again that he is a masterful storyteller and pays homage to the world of books, to his ingenious creation of the Cemetery of Forgotten, and to that magical bridge between literature and our lives.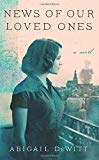 News of Our Loved Ones: A Novel

by Abigail DeWitt.

Hardcover, 240 pages.
ISBN-10: 006283472X
Set in France and America, News of Our Loved Ones is a haunting and intimate examination of love and loss, beauty and the cost of survival, witnessed through two generations of one French family, whose lives are all touched by the tragic events surrounding the D-Day bombings in Normandy.
What if your family's fate could be traced back to one indelible summer?
Over four long years, the Delasalle family has struggled to live in their Nazi occupied village in Normandy. Maman, Oncle Henri, Yvonne, and Françoise silently watched as their Jewish neighbors were arrested or wordlessly disappeared. Now in June 1944, when the sirens wail each day, warning of approaching bombers, the family wonders if rumors of the coming Allied invasion are true—and if they will survive to see their country liberated.
For sixteen-year-old Yvonne, thoughts of the war recede when she sees the red-haired boy bicycle past her window each afternoon. Murmuring to herself I love you, I love you, I love you, she wills herself to hear the whisper of his bicycle tires over the screech of Allied bombs falling from the sky.
Yvonne's sister, Geneviève, is in Paris to audition for the National Conservatory. Pausing to consider the shadow of a passing cloud as she raises her bow, she does not know that her family's home in Normandy lies in the path of British and American bombers. While Geneviève plays, her brother Simon and Tante Chouchotte, anxiously await news from their loved ones in Normandy.
Decades later, Geneviève, the wife of an American musician, lives in the United States. Each summer she returns to her homeland with her children, so that they may know their French family. Geneviève's youngest daughter, Polly, becomes obsessed with the stories she hears about the war, believing they are the key to understanding her mother and the conflicting cultures shaping her life.
Moving back and forth in time, told from varying points of view, News of Our Loved Ones explores the way family histories are shared and illuminates the power of storytelling to understand the past and who we are.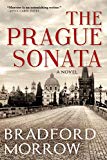 The Prague Sonata

by Bradford Morrow.

Paperback, 528 pages.
ISBN-10: 0802128688
Music and war, war and music?these are the twin motifs around which Bradford Morrow, recipient of the Academy Award in Fiction from the American Academy of Arts and Letters, has composed his magnum opus,
The Prague Sonata
, a novel more than a dozen years in the making.
In the early days of the new millennium, pages of a worn and weathered original sonata manuscript?the gift of a Czech immigrant living out her final days in Queens?come into the hands of Meta Taverner, a young musicologist whose concert piano career was cut short by an injury. To Meta's eye, it appears to be an authentic eighteenth-century work; to her discerning ear, the music rendered there is commanding, hauntingly beautiful, clearly the undiscovered composition of a master. But there is no indication of who the composer might be. The gift comes with the request that Meta attempt to find the manuscript's true owner?a Prague friend the old woman has not heard from since the Second World War forced them apart?and to make the three-part sonata whole again. Leaving New York behind for the land of Dvorák and Kafka, Meta sets out on an unforgettable search to locate the remaining movements of the sonata and uncover a story that has influenced the course of many lives, even as it becomes clear that she isn't the only one after the music's secrets.
Magisterially evoking decades of Prague's tragic and triumphant history, from the First World War through the soaring days of the Velvet Revolution, and moving from postwar London to the heartland of immigrant America, The Prague Sonata is both epic and intimate, evoking the ways in which individual notes of love and sacrifice become part of the celebratory symphony of life.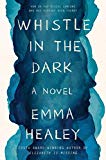 Whistle in the Dark: A Novel

by Emma Healey.

Hardcover, 336 pages.
ISBN-10: 0062309714
Emma Healey follows the success of her #1 internationally bestselling debut novel Elizabeth Is Missing, winner of the Costa First Novel Award, with this beautiful, thought-provoking, and psychologically complex tale that affirms her status as one of the most inventive and original literary novelists today.
Jen and Hugh Maddox have just survived every parent's worst nightmare.
Relieved, but still terrified, they sit by the hospital bedside of their fifteen-year-old daughter, Lana, who was found bloodied, bruised, and disoriented after going missing for four days during a mother-daughter vacation in the country. As Lana lies mute in the bed, unwilling or unable to articulate what happened to her during that period, the national media speculates wildly and Jen and Hugh try to answer many questions.
Where was Lana? How did she get hurt? Was the teenage boy who befriended her involved? How did she survive outside for all those days? Even when she returns to the family home and her school routine, Lana only provides the same frustrating answer over and over: "I can't remember."
For years, Jen had tried to soothe the depressive demons plaguing her younger child, and had always dreaded the worst. Now she has hope—the family has gone through hell and come out the other side. But Jen cannot let go of her need to find the truth. Without telling Hugh or their pregnant older daughter Meg, Jen sets off to retrace Lana's steps, a journey that will lead her to a deeper understanding of her youngest daughter, her family, and herself.
A wry, poignant, and masterfully drawn story that explores the bonds and duress of family life, the pain of mental illness, and the fraught yet enduring connection between mothers and daughters, Whistle in the Dark is a story of guilt, fear, hope, and love that explores what it means to lose and find ourselves and those we love.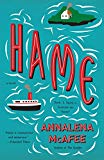 Hame

by Annalena McAfee.

Paperback, 592 pages.
ISBN-10: 0525432205
With her young daughter in tow, Mhairi McPhail flees her crumbling marriage in New York and accepts an assignment on the remote Hebridean island of Fascaray, where her grandfather was born. There, she will set up a museum in honor of the island's celebrated poet, Grigor McWatt, and write his biography. As Mhairi struggles to adapt to island life and put her troubles behind her, she begins to unearth the astonishing secret history of the poet, who has long been regarded by many as the custodian of Fascaray's—and Scotland's—soul. Hame builds an intricate world around the life and work of McWatt, weaving the poet's own writing, extracts from Mhairi's journal, and tales of Fascaray itself into an extraordinary story of identity, love, belonging and the universal quest for home.
You Belong to Me: A Novel

by Colin Harrison.

Paperback, 336 pages.
ISBN-10: 1250181658
The long-awaited new novel by "the class act of the urban thriller" (Entertainment Weekly)
YOU BELONG TO ME . . . Paul Reeves is a successful immigration lawyer, but his passion is collecting old maps of New York, tangible records of the city's rich history in an increasingly digital world. One afternoon he attends an auction with his neighbor Jennifer Mehraz, the beautiful young wife of an Iranian financier-lawyer, but halfway through the auction a handsome man in soldier fatigues appears in the aisle and whisks Jennifer away. YOU BELONG TO ME . . . A long-lost lover from Jennifer's rural Pennsylvania past, the man sets off a series of alarming events as those close to Jennifer try to figure out who he is and how the two are connected, including her high-powered and possessive husband, whose ultimate goal is to make this embarrassing intrusion into his marriage disappear. YOU BELONG TO ME . . . At the same time, one of the world's rarest and most inaccessible maps suddenly goes on sale, but before Paul can finalize a deal, another buyer snatches it out from under Paul's nose, sending him on a quest to find out who the mysterious buyer is and how to get the map for himself.
Eight years after his last critically acclaimed thriller, The Finder, Colin Harrison returns with You Belong to Me. Filled with compelling characters and a loving but biting satire of New York City, You Belong to Me is an exceptional novel, and Colin Harrison is at the top of his game.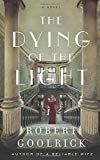 The Dying of the Light: A Novel

by Robert Goolrick.

Hardcover, 288 pages.
ISBN-10: 0062678221
From the author of the bestselling A Reliable Wife comes a dramatic, passionate tale of a glamorous Southern debutante who marries for money and ultimately suffers for love—a southern gothic as written by Dominick Dunne.
It begins with a house and ends in ashes . . .
Diana Cooke was "born with the century" and came of age just after World War I. The daughter of Virginia gentry, she knew early that her parents had only one asset, besides her famous beauty: their stately house, Saratoga, the largest in the commonwealth, which has hosted the crème of society and Hollywood royalty. Though they are land-rich, the Cookes do not have the means to sustain the estate. Without a wealthy husband, Diana will lose the mansion that has been the heart and soul of her family for five generations.
The mysterious Captain Copperton is an outsider with no bloodline but plenty of cash. Seeing the ravishing nineteen-year-old Diana for the first time, he's determined to have her. Diana knows that marrying him would make the Cookes solvent and ensure that Saratoga will always be theirs. Yet Copperton is cruel as well as vulgar; while she admires his money, she cannot abide him. Carrying the weight of Saratoga and generations of Cookes on her shoulders, she ultimately succumbs to duty, sacrificing everything, including love.
Luckily for Diana, fate intervenes. Her union with Copperton is brief and gives her a son she adores. But when her handsome, charming Ashton, now grown, returns to Saratoga with his college roommate, the real scandal and tragedy begins.
Reveling in the secrets, mores, and society of twentieth-century genteel Southern life, The Dying of the Light is a romance, a melodrama, and a cautionary tale told with the grandeur and sweep of an epic Hollywood classic.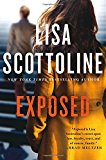 Exposed: A Rosato & DiNunzio Novel

by Lisa Scottoline.

Hardcover, 384 pages.
ISBN-10: 1250099714
Exposed