Hello

Blood at the Root: A Racial Cleansing in America, a difficult but important topic.

Your Editor, Davina
One Month Free Trial


Do you love to spend your reading hours curled up with captivating storytelling and intriguing ideas
- but can't always find the right book
?
Then BookBrowse is for you!


We do the legwork to find the best books published each month - and provide you with the information you need to choose your next favorite.

Discover the books that truly give you what you want from reading with a membership to BookBrowse.
For a limited time you can try us out with a one-month free trial.
You will not be charged if you cancel within the first month. After which you'll pay just $35 for a one year membership - with the reassurance of a money-back guarantee at any time if you're not entirely satisfied.
1. First Impressions: Members Recommend
Publisher: Crown
Publication Date: Sep 2016
Historical Fiction, 432 pages

Number of reader reviews: 37
Readers' consensus: 3.9/5.0

Members Say
"When I read fiction I want to get lost in the story, in the experience and forget I am reading a book in the first place. This book delivers on that front via beautiful prose and an effortless sensory experience." - Sarah H. (Arvada, CO)
"As usual I find myself in love with an unforgettable debut novel!
The Tea Planter's Wife
is a riveting, mesmerizing story of the intricacies of colonialism and how race can haunt it. Numerous secrets cloud the past and present. This is a beautifully written page turner and a joy to read. I hated it to end!" - Mary O. (Boston, MA)
"
The Tea Planter's Wife
by Dinah Jefferies is an excellent example of the best in historical fiction. Ms. Jefferies has carefully researched the tea plantation life in Ceylon from 1925 to 1934 and brings to life the dreams and struggles of the tea plantation owner and workers." - Lynne B. (Exeter, NH)
"I opened this book and was immediately absorbed into the story and the time period with absolutely no effort... This is a wonderful story!" - Barbara H. (Thomasville, GA)
A Gentleman in Moscow by Amor Towles
Hardcover (Sep 2016), 480 pages
Publisher: Viking
BookBrowse Rating: 5/5, Critics' Consensus: 4.5/5
Buy at
Amazon
|
B&N
|
Indie


Reviewed by Kim Kovacs
Review
It is June 21, 1922, and 33-year-old Count Alexander Ilyich Rostov is convicted of being a class enemy of the Soviet Socialist Republic. Instead of being shot as would normally be the result, he is sentenced to live the rest of his life in his current residence: Moscow's Hotel Metropol. So begins Amor Towles' novel,
A Gentleman in Moscow
. What follows is an account of Rostov's life over the next thirty-plus years as he makes friendships, finds ways to occupy his days, and watches a slice of the history of Stalinist Russia unfold from the relative safety of the Hotel Metropol ... Although getting to the meat of the book requires some patience, it's definitely worth it. The Count is one of literature's more memorable characters, and
A Gentleman in Moscow
is a well-written novel worthy of one's time. The book is sure to win Towles new fans as well as satisfy those already familiar with his writing
.... continue reading


Read the review in full
Full access to our reviews & beyond the book articles are for
members
only. But there are always four free
Editor's Choice reviews
and beyond the book articles available.
Every time we review a book we also explore a related topic. Here is a recent "beyond the book" article for A Gentleman in Moscow by Amor Towles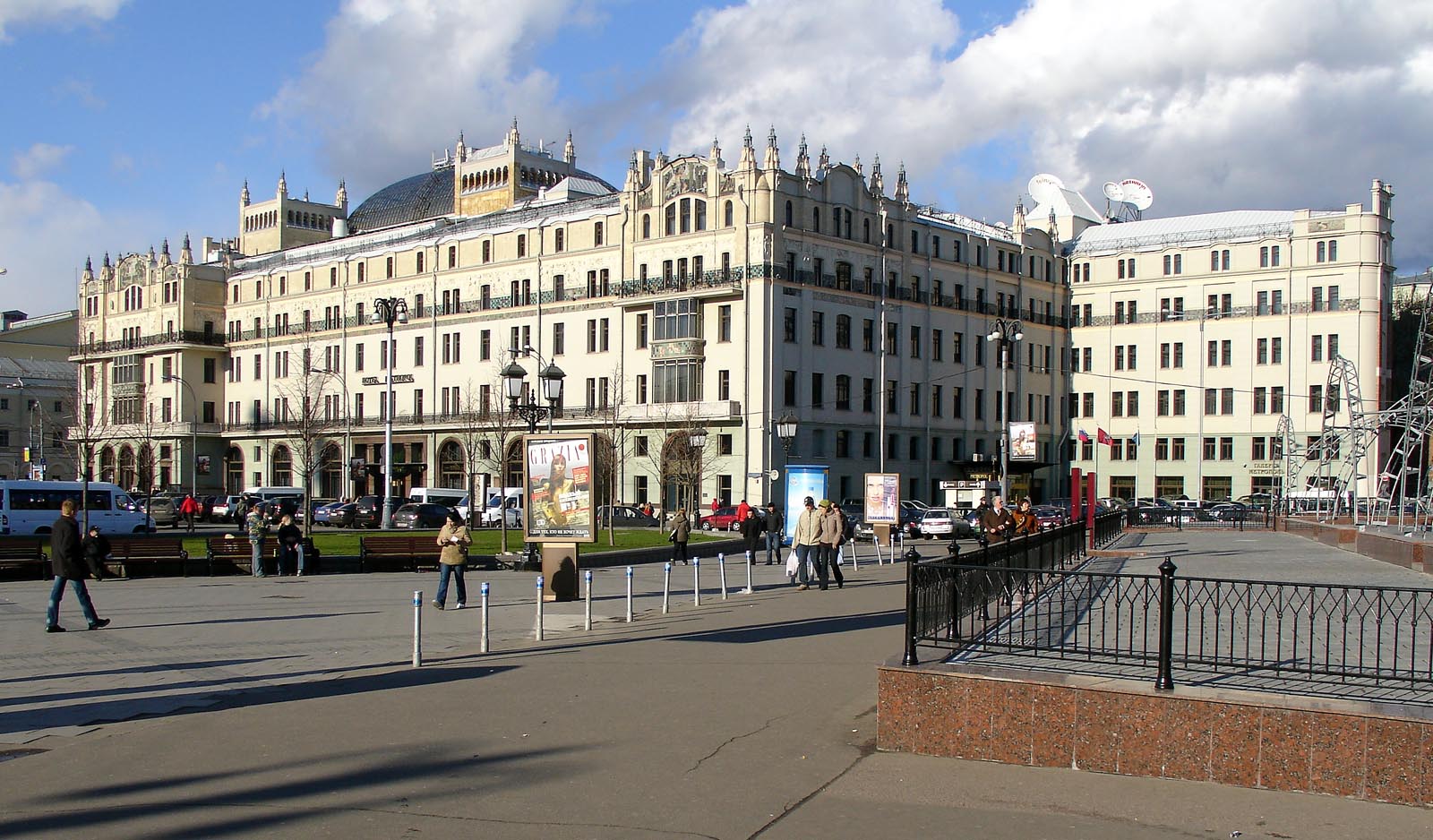 In
A Gentleman in Moscow
, Count Alexander Ilyich Rostov is sentenced to live the rest of his life within the walls of his current residence - Moscow's Hotel Metropol.
One of the oldest hotels in Russia, the Metropol was originally named the Chelyshy after its owner, Pyotr Chelyshev, who opened the facility as a bath house and three-story hotel in 1838 ....
continue reading
Read this "beyond the book" article in full
Full access to our reviews & beyond the book articles are for
members
only. But there are always four free Editor's Choice reviews and
Beyond the Book
articles available.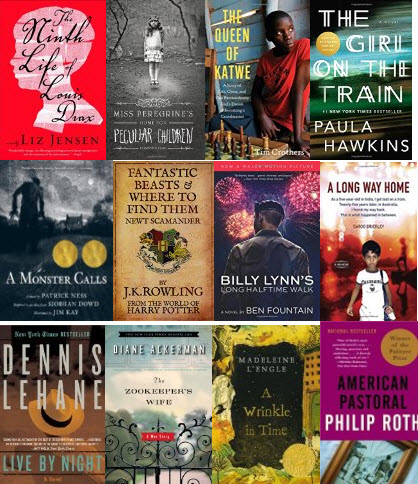 Last week we sent you a round-up of notable film adaptations of books that are due to release in Fall 2016 and beyond.
Despite covering more than 30 movies, we missed a few, so we have now updated the blog to include movies based on the following books:
American Pastoral by Philip Roth
The Other Typist by Suzanne Rindell
The Rules of Civility by Amor Towles

See the full list of 36 books-movies at
https://www.bookbrowse.com/blogs
5. Published This Week

Interested to know what notable books published this week?
Click on any of the book jacket images to view info about the book on BookBrowse.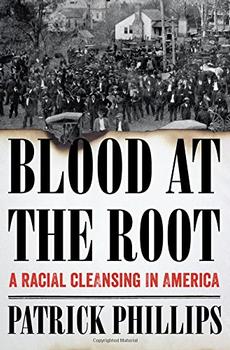 Blood at the Root: A Racial Cleansing in America
by Patrick Phillips
Hardcover Sep 2016, 320 pages
Enter the Giveaway



From the Jacket
National Book Award finalist Patrick Phillips tells Forsyth's tragic story in vivid detail and traces its long history of racial violence all the way back to antebellum Georgia. Recalling his own childhood in the 1970s and '80s, Phillips sheds light on the communal crimes of his hometown and the violent means by which locals kept Forsyth "all white" well into the 1990s.
Blood at the Root
is a sweeping American tale that spans the Cherokee removals of the 1830s, the hope and promise of Reconstruction, and the crushing injustice of Forsyth's racial cleansing. With bold storytelling and lyrical prose, Phillips breaks a century-long silence and uncovers a history of racial terrorism that continues to shape America in the twenty-first century.
Reviews
Starred Review. This is a gripping, timely, and important examination of American racism, and Phillips tells it with rare clarity and power. - Publishers Weekly
Starred Review. Phillips brings a journalist's crisp perspective to this precise and disquieting account of a reprehensible and underreported chapter in America's racial history. - Booklist
Starred Review. An impressive reckoning with a shameful piece of the past that 'most natives of Forsyth would prefer to leave ... scattered in the state's dusty archives or safely hidden in plain sight'. - Kirkus Reviews
5 people will each win a hardcover copy of
Blood at the Root
.
This giveaway is open to residents of the USA only, unless you are a BookBrowse member, in which case you are eligible to win wherever you live.
Enter the giveaway
|
Past Winners
About BookBrowse

Get to know BookBrowse through our 4-part introductory series:

You might also be interested in our About section, including how we got started, profiles of our editorial staff and reviewers, and answers to frequently asked questions.