Hello

So much to explore in this week's issue! We start with
The Second Mrs Hockaday
, a debut novel by Susan Rivers set in the Civil War - our First Impressions reviewers loved it and are already planning to discuss with their book clubs.
Then we move on to two Editor's Choice recommendations, both debuts:
A Question of Mercy
by Elizabeth Cox, edited by the late Pat Conroy; and a YA novel,
Saving Hamlet
by Molly Booth. Our related beyond the book articles lead us to explore
Dorothea Dix
, a passionate 19th century advocate for the mentally ill, and the important role of theater
book-keeper
in the time of Shakespeare.
Please check out our upcoming
book club discussions
, starting with
Victoria
opening this weekend, and join us if you wish. And, for members, we have a bumper crop of
books to share
this month to read and review or read and discuss.
Lastly, we test your little gray cells with our current
Wordplay
, and reveal the answers to the Big Holiday Wordplay.
Your Editor, Davina
First Impressions: Members Recommend
Each month we give away books to U.S. resident
members
to read and review. Members who choose to participate receive a free book about every three months. Here are their opinions on one recent release.
Publisher: Algonquin Books
Publication Date: Jan 2017
Historical Fiction, 272 pages

Number of reader reviews: 17
Readers' consensus: 4.6/5.0

Members Say
"Bravo! A wide spectrum of unforgettable characters populate this story of the Civil War ... Thoroughly researched and wonderfully written, I recommend this to book clubs, history buffs, and any serious reader looking for a challenging story. One of the best books I have read in a long time!" - Linda L. (Pickerington, OH)
"The writing is so colorful and exquisite. I truly felt I was right there with the characters ... This book will become one of the gifts I give in 2017!" - Pamela F. (Sun City West, AZ)
"I loved the strength of Placidia who was a teenager swept up in a marriage to an officer whom she comes to love and for whom she makes an enormous sacrifice that costs her reputation and family." - Gretchen M. (Martinsburg, WV)
"The use of written correspondence and diary entries to tell the story gave the reader an intimate view of the characters' lives as they struggled through such a terrible time. There was as much pain and suffering back home as on the battlefield ... Very thoroughly researched. I highly recommend this book for historical fiction lovers." - Lucy Jay (Albany, NY)
"This novel would be an excellent and unforgettable choice for a Book Club! I read it in two days and then read it a second time. I will be watching for the next book that Susan Rivers writes!" - Rebecca L. (Ocean City, NJ)


More about this book
|
Read all the reviews
Buy at
Amazon
|
B&N
|
Indie
Books Available to Request Now
Members! This month's First Impressions and Book Club books are now available. If you're interested, please visit
bookbrowse.com/arc
to read about each book & request. Requests close 3pm ET this Sunday, Jan 15.
Editor's Choice: Debut Novel
A Question of Mercy by Elizabeth Cox
Hardcover (Oct 2016), 224 pages
Publisher: Story River Books
BookBrowse Rating: 5/5, Critics' Consensus: 4.7/5
Buy at
Amazon
|
B&N
|
Indie
Review & article by
Rory Aronsky
The late, truly great Pat Conroy's editorship at the Story River Books imprint for the University of South Carolina Press gave other Southern writers a big boost up - writers such as Elizabeth Cox and her quietly powerful
A Question of Mercy
.
The novel opens in 1953 Goshen, North Carolina with a mystery. What happened to 17-year-old Jess Booker's stepbrother, Adam Finney, at the French Broad River when she was with him? Did he drown on his own, or did she help him so that he wouldn't have to be sent back to the barbaric state asylum, Cadwell Institution...
continued
Full access to our reviews & beyond the book articles are for
members
only. But there are always four free
Editor's Choice reviews
and beyond the book articles available.
Every time we review a book we also explore a related topic. Here is the "beyond the book" article for A Question of Mercy by Elizabeth Cox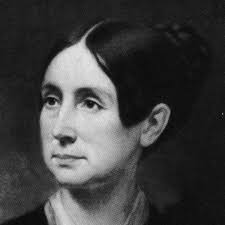 One of the main themes in
A Question of Mercy
is mental illness. And if you search for information on its history in the United States, the name Dorothea Dix keeps appearing.
In 1802, Dorothea Dix was born into a reportedly unhappy home in Hampden, Maine. Her parents were neglectful alcoholics: her mother was incapacitated by severe bouts of depression, and her father, a Methodist preacher, was frequently away, though he did teach his daughter how to read and write. Dorothea, who was the oldest of three children, essentially ran the household and took care of her family....
continued
Read in full
|
More about this book
Saving Hamlet by Molly Booth
Hardcover (Nov 2016), 352 pages.
Publisher: Disney-Hyperion.
BookBrowse Rating: 5/5, Critics' Consensus: 4.8/5
Buy at
Amazon
|
B&N
|
Indie

Review & article by
Michelle Anya Anjirbag
Saving Hamlet
captures the everyday turmoil of being a teenager as deftly as the Bard himself. While Molly Booth's debut is billed as a young adult novel, it speaks to a search for identity in a way that both young adults and those who have long left their teenaged years behind will be able to relate to.
Emma Adams is a shy athlete-turned-theatre-tech who is trying to reinvent herself during her sophomore year. While learning to stage manage the student production of "Hamlet", she unexpectedly finds herself falling through a trap door through time and into London's Globe Theatre during the original staging of one of Shakespeare's most infamous and intricate plays - and the same one her school happens to be producing - "Hamlet."
By experiencing the play from behind the scenes in two time periods, Emma gains a deeper insight into its characters, as well as the friends who play them in her own time. The search for identity is a major theme of the novel, reflective of both Shakespeare's original work and of Elizabethan era staging conventions.
Full access to our reviews & beyond the book articles are for
members
only. But there are always four free
Editor's Choice reviews
and beyond the book articles available.
Every time we review a book we also explore a related topic. Here is a recent "beyond the book" article for Saving Hamlet by Molly Booth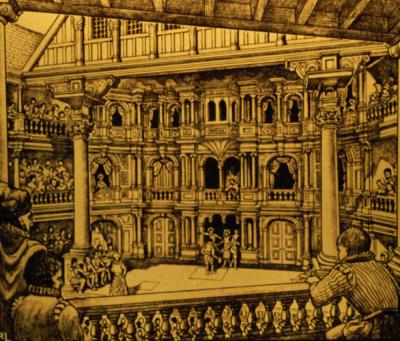 Emma thinks her sudden promotion to stage manager of her high school's drama department is a stretch in Molly Booth's debut novel
Saving Hamlet
but it is nothing like the crash course she receives when she finds herself in the 1600s, serving as the accidental assistant to Master Wick, , the book-keeper of the Globe Theatre.
The book-keeper was a member of the company of players who was responsible for the promptbooks - what would be known by modern stage hands as the playbook - and shared many of the responsibilities of a modern stage manager. While there is little scholarly evidence to provide a complete and certain list of duties of a book-keeper, it is known that his first job for each play was to take the author's manuscript, known as a 'foul copy,' and commission a 'fair copy' which would become the official copy of the company, and would need to be kept safe from competing theatre companies and publishers. Because actors on the Elizabethan stage only received their lines and stage directions instead of the complete play, the book-keeper also prepared the individual parts, and kept them safe from prying eyes.
... continued
Read in full
Wordplay

Solve our fiendish Wordplay puzzle, and be entered to win the book of your choice!


This week's Wordplay: "H I A H Does"

The answer to The Big Holiday Wordplay:
T W O T W by H G W: The War of The Worlds by H G Wells

A's W T E W by W S: All's Well That Ends Well by William Shakespeare

P A P by J A: Pride and Prejudice by Jane Austen

T C O T W by J L: The Call of The Wild by Jack London

K S M by H R H: King Soloman's Mines by H Rider Haggard

A R W A V by E M F: A Room With A View by E M Forster

T A O S H by A C D: The Adventures of Sherlock Holmes by Arthur Conan Doyle

T O C S by C D: The Old Curiosity Shop by Charles Dickens

A T W I E D by J V: Around The World In Eighty Days by Jules Verne

A A I W by L C: Alice's Adventures in Wonderland by Lewis Carroll
All winners have been contacted by email. Once they have responded, the winning names will be posted
here
.
About BookBrowse

Get to know BookBrowse through our 4-part introductory series:

Your guide toexceptional books
BookBrowse seeks out and recommends books that we believe to be best in class. Books that will whisk you to faraway places and times, that will expand your mind and challenge you -- the kinds of books you just can't wait to tell your friends about.