Hello

This week's
Highlights
brings some marvelous mysteries to explore. We start with David Bell's
Since She Went Away
, a chilling novel of guilt, regret, and a past which refuses to die; and then move on to
I Let You Go
by debut novelist Clare Mackintosh which left our reviewer asking herself "where has this terrific book been all my life" (and that was after reading just the first page!). We also have an interview with Amy Stewart about her historical mystery
Girl Waits With Gun
which has proven very popular with our book club participants; and you can enter to win
The Charmers
, Elizabeth Adler's latest romantic thriller which Library Journal's starred review describes as the perfect beach read.
It's not all mysteries. Our members also share their thoughts on
If I Forget You
by Thomas Christopher Greene; we also recently opened a discussion of
Sweet Caress
by William Boyd; and we go
beyond the book
to explore popular novels inspired by real-life incidents.
Thanks for reading!
Your Editor, Davina
Publisher: Thomas Dunne Books
June 2016. Novel, 256 pages

Number of reader reviews: 28
Readers' consensus: 4.0/5.0



Members Say
"I loved this book! It was hard to put down as I was drawn to both the main characters. I was especially touched by Henry. I liked the ending but was surprised by Margot's confession... I would recommend this for book clubs, beach reads or a great weekend read." - Daryl B. (Poolesville, MD)

"If I Forget You begs you to search from within to see what you believe while being drawn into a lyrical telling of a story of love. Greene's masterful use of alternating mindsets is paired perfectly with his seamless story telling despite a constant change of time-frame. No other author of recent note has perfected that often-used format as beautifully and fluidly as Greene... One of the greatest challenges we all have is facing our truth - finally being completely honest with yourself and with those who matter most to you. If I Forget You inspires us to try." - Cheri S. (Newburgh, IN)

"I thought this novel was beautifully written, with lyrical prose sprinkled throughout." - Jean N.

"This is a story that resonates and stays strong long after the finish." - Virginia W. (Chapel Hill, NC)



2. First Impressions: Members Recommend
Publisher: NAL
Jun 2016. Thriller, 432 pages

Number of reader reviews: 12
Readers' consensus: 3.2/5.0




Members Say
"I was completely drawn in to Since She Went Away staying up late several nights to read it. I found the story to be very believable (unlike some suspense novels). I especially thought the portrayal of Detective Poole was well done. She had good police skills and was committed to her job. I admit that I did not see the ending coming, a sign of good writing to me! ... I have not read any of David Bell's previous books, but I will start tracking them down." - DeAnn A. (Denver, CO)

"I love mysteries and this was an excellent mystery... The chapters are short and it was very hard to put down in between so the emotional human elements along with the family drama and a true mystery kept me reading when I should be doing a multitude of tasks. This isn't high level literature but it is an excellent read and I highly recommend it to lovers of family based crime mysteries." - Janet P. (Spokane, WA)

"I was very excited to read this book. Friends had gotten their hands on it as well so we did a group read and NOT one person was displeased. I really liked it....liked it a lot." - Marti G. (Texarkana, TX)

"A good summer read that you want to devour quickly to get it all resolved." - Jane D. (Cincinnati, OH)

Please join us to discuss....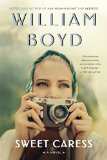 Sweet Caress by William Boyd
Published May 2016, 464 pages
When Amory Clay was born, in the decade before the Great War, her disappointed father gave her an androgynous name and announced the birth of a son. But this daughter was not one to let others define her; Amory became a woman who accepted no limits to what that could mean, and from the time she picked up her first camera, one who would record her own version of events.

"Few contemporary writers are able to evoke the ambiance and drama of our recent past as forcefully as Boyd ... And [his] characters are as beguiling as his prose." - The Washington Post


"Entertaining and seemingly effortless in their fluency, [Boyd's] novels conceal insights into human behavior that are more intricate than may first appear." - The New York Times Book Review

More about this book
|
Join the discussion
Discussion Coming Soon...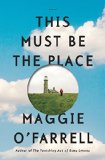 This Must Be The Place by Maggie O'Farrell
Publishes July 19, discussion opens Aug 2
A dazzling novel from bestselling writer Maggie O'Farrell, winner of the Costa Novel Award. An irresistible love story that crisscrosses continents and time zones as it captures an extraordinary marriage, and an unforgettable family, with wit, humor, and deep affection.
More
See All Discussions in BookBrowse's BookTalk section

4. Editor's Choice
I Let You Go by Clare Mackintosh
Hardcover (May 2016), 384 pages.
Publisher: Berkley Books
BookBrowse Rating: 5/5, Critics' Consensus: 4.6/5
Buy at
Amazon
|
B&N
|
Indie

Review by Donna Chavez
Sometimes it's a reach to see how a book becomes an international bestseller. Other times - well, other times there's Clare Mackintosh's
I Let You Go
, and from page one you're asking yourself, where has this terrific book been all my life?
As far as Mackintosh is concerned there is no shame in the fool-me-once maxim. No sir. No shame at all. Indeed, she fooled me, not once but several times, and with each one I felt delightedly bested by an author who has such cunning that, as another reviewer said, I immediately had to go back to the beginning to check on what I might have missed. I had to figure out how she'd lead me by the nose down one path, only to ultimately find that it wound around into another and bit me right in my puzzle-solving smugness.
The story is a mystery, yes, but it's a gripper; by which I mean that the plot revolves around the heart-wrenching loss of a child. The grief is palpable and Mackintosh's description catches in my throat even as I re-type it here ...
continued
Full access to our reviews & beyond the book articles are for
members
only. But there are always four free
Editor's Choice reviews
and beyond the book articles available.
Save

5. Beyond the Book: Bending Life into Fiction
Every time we review a book we also explore a related topic. Here is a recent "beyond the book" article for I Let You Go by Clare Mackintosh
Clare Mackintosh's debut novel,
I Let You Go
, is inspired by an event - a hit-and-run accident - that happened early in the author's career as a police officer. Embarking on a work of fiction by using an actual event as inspiration is a common occurrence in books, movies and television. Note that this story is "inspired by" and not "based upon" a true-life event. There are distinct differences....
A surprising number of popular novels have been inspired by true-life incidents. For example,
Room
is inspired by Elizabeth Fritzl's horrific captivity story which came to light in 2008, just two years before Emma Donoghue wrote her novel. John Green's heartbreaking YA novel,
The Fault in Our Stars
, is based on a young woman with thyroid cancer who Green met at a conference. Serial murderer and body snatcher Edward Gein inspired Robert Bloch to create Norman Bates in his bestselling novel
Psycho
. And
Murder on the Orient Express
by Agatha Christie was inspired by the real kidnapping and murder of Charles Lindbergh's son two years before the book was published. The list goes on and on
.
Read in full
|
More about this book
Save

Amy Stewart discusses her first full length novel
Girl Waits With Gun
based on the true story of Constance Kopp, one of the country's first female sheriff deputies in 1914 in New Jersey.
Read the Interview
|
Girl Waits with Gun

7. Published This Week
Interested to know what notable books published this week?
Click on any of the book jacket images to view info about the book on BookBrowse. (The lead up to 4th of July is a slow time for new books - expect a lot more in the coming weeks).


More Coming Soon
The Charmers by Elizabeth Adler
Published Jun 2016
288 pages


Enter the Giveaway


From the Jacket
When Mirabella Matthews' Aunt Jolly dies unexpectedly and under mysterious circumstances Mirabella suddenly finds herself the new owner of a villa in the South of France. But with the inheritance come unexpected mysteries...and dangers.
On her way to the villa, Mirabella is run off the road by a motorcycle, and that's only just the beginning. It turns out that Aunt Jolly had a past, and as the various men who were a part of it show up Mirabella must find out who can be trusted and who is using charm to mask the face of a murderer.
Reviews
"Starred Review. With solid writing, compelling and believable characters, fabulous scenery, and enough romance to fill a summer day, this tale of romantic suspense from Adler (
Last To Know
) makes the perfect beach read." - Library Journal
5 people will each win a hardcover copy of
The Charmers
.
This giveaway is open to residents of the USA only, unless you are a BookBrowse member, in which case you are eligible to win wherever you might live.
Enter the giveaway
Past Winners
About BookBrowse

Get to know BookBrowse through our 4-part introductory series:

You might also be interested in our About section, including how we got started, profiles of our editorial staff and reviewers, and answers to frequently asked questions.
Your guide toexceptional books
BookBrowse seeks out and recommends books that we believe to be best in class. Books that will whisk you to faraway places and times, that will expand your mind and challenge you -- the kinds of books you just can't wait to tell your friends about.