Hello

In this week's issue I invite you to explore two books our members have recently read for First Impressions,
Les Parisiennes: How the Women of Paris Lived, Loved, and Died Under Nazi Occupation; and The Next, a novel about love, death, revenge and ghosts.

Please do join us to discuss (or if you're new to the series, find out more about) The Bone Tree by Greg Iles, part two of an epic trilogy of blood and race, family and justice. And mark your calendar for our next book club book, Colson Whitehead's Underground Railroad.

We also bring you fifteen of the best books published this week; and talk with Kit de Waal about her debut novel, My Name Is Leon.

Last but not least, take a moment to enter to win a DVD boxed set of Poldark Season 1 and The World of Poldark - the ultimate guide to the popular series.

Enjoy!
Your Editor, Davina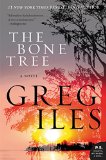 The Bone Tree
: A Penn Cage Novel by Greg Iles
From #1 New York Times bestselling author Greg Iles comes the second novel in his Natchez Burning trilogy - which also includes Natchez Burning and the upcoming Mississippi Blood - an epic trilogy of blood and race, family and justice, featuring Southern lawyer Penn Cage.

"Absolutely compelling... A beautifully constructed story, some extremely fine writing, and some hard-to-bear tragedy.... Everything is big about this one." - Booklist.


More about this book
|
Join the discussion
2. First Impressions: Members Recommend
Each month we give away books to U.S. resident
members
to read and review (or discuss). Members who choose to participate receive a free book about every three months. Here are their opinions on one recent release.
Publisher: St. Martin's Press
Oct 2016, 448 pages

Number of reader reviews: 31
Readers' consensus: 3.7/5.0
Members Say
"Regarding World War II literature I would say Anne Sebba's
Les Parisiennes
is to nonfiction as Kristin Hannah's
Nightingale
is to fiction; i.e. outstanding! The meticulously researched stories plunge you into another world and time, yet there are unsettling shadows of our current global unrest. I had to sift slowly through it, learning, reflecting and frankly, being totally amazed at the author's ability to compile this volume of women vs. war." - Gwen C. (Clearfield, PA)
"I find it fascinating how brave women are when it comes to protecting their family." - Janice C. (Hayward, CA)
"I found the book to be easy to read and follow the true stories of the women that lived and died during the occupation. The women did what they needed to do to care and feed themselves and loved ones. Some sided with the Germans and paid the price after the war but they survived a terrible time. A look into the past that makes one think: What would I do?" - Dorothy H. (Folsom, CA)
More about this book
|
Read all the reviews
Amazon
|
B&N
|
Indie
Publisher: St. Martin's Press
Oct 2016, Novel, 320 pages

Number of reader reviews: 18
Readers' consensus: 4.3/5.0
Members Say
"Can a novel be sad and fun at the same time? The answer is yes! Love and death and revenge and even ghosts, conquer all in
The Next
. This story presents a mother who is gravely ill. Be prepared to meet her two daughters, one ex-husband, one boyfriend who is fifteen years younger, and a very lovable 90 pound poodle named Tom. You will enjoy this novel. Warning...be prepared to laugh and cry because it will grab you and take you on a special reading adventure! I promise you will love this book." - Beverly S. (Chesterton, IN)
"The story is profound, yet comic. It is fast moving and would make for enjoyable discussion." - Maureen S. (Huntington Station, NY)
"Ahhh, talented literature at its best. The descriptions are so good that at times I couldn't read more than an hour or so. It was so intense I almost couldn't take it. This is no light beach read. This will have you feeling all the feels. Love, revenge, illness, motherhood, sisterhood, being a woman, being a daughter, fear, insecurity in relationships, ageism. Even being a dog. I had to take this one in sips, not gulps, but WOW!" - Monica P. (Cleves, OH)
More about this book
|
Read all the reviews
Amazon
|
B&N
|
Indie
4. Author Interview

Kit de Waal talks about her debut novel,
My Name Is Leon
,
a big-hearted, page-turning debut set in the 1970s about a young black boy's quest to reunite with his beloved white half-brother after they are separated in foster care.
Read the Interview
|
My Name Is Leon
Interested to know what notable books published this week?
Click on any of the book jacket images to view info about the book on BookBrowse.


6. Win
The World of Poldark by Emma Marriott
& the full 1st Series DVD set (14.5 hours)
Published Sep 2016
224 pages


Enter the Giveaway
About the PBS MASTERPIECE Series
Based on the first two Poldark novels by Winston Graham, set in 18th century Cornwall. This was a time when England was marked by social unrest and deep divisions between rich and poor. Cornwall was a place of tin mines and shipwrecks, of new money versus old, of harsh justice and great kindness.
When Ross Poldark returns to Cornwall after three years fighting in America during the War of Independence, he finds his father dead, his estate in ruins, the people hungry and his old sweetheart engaged to another man. Adding to his problems, an arrogant and greedy financier will stop at nothing to take control of his mines.
..

About The World of Poldark
Experience the great houses and the glorious landscapes, and follow the cast of characters as their stories play out against the backdrop of Cornwall's wild beauty, through interviews with the actors, behind the scenes insights and in-depth information on costumes, props and locations. Packed full of behind the scenes photographs,
The World of Poldark
is the ultimate guide to the popular series.
One winner will receive a hardcover copy of
The World of Poldark
and a boxed DVD of Series 1 of the PBS MASTERPIECE series. This giveaway is open to residents of the USA only, unless you are a BookBrowse member, in which case you are eligible to win wherever you might live.
Enter the giveaway
|
Past Winners
About BookBrowse

Get to know BookBrowse through our 4-part introductory series:

You might also be interested in our About section, including how we got started, profiles of our editorial staff and reviewers, and answers to frequently asked questions.
Your guide toexceptional books
BookBrowse seeks out and recommends books that we believe to be best in class. Books that will whisk you to faraway places and times, that will expand your mind and challenge you -- the kinds of books you just can't wait to tell your friends about.