Hello

Talented authors work with the blank page as a canvas and paint gorgeous storyscapes saturated with color and detail.
The Vanishing Velazquez
, one of our Editor's Choice selections, is exactly such a masterpiece about a painting by one of Spain's great masters, Diego Velazquez.
Velazquez's
contemporaries
enjoy the spotlight in our related Beyond the Book section, as do artists who painted
their wives
' portraits.
The novel Paint Your Wife uses paint as a metaphor to tease apart many of life's complexities and is our other Editor's Choice in this issue.
In other featured content, you can color in the panoramic Alaskan countryside with our First Impression reviews of
The Alaskan Laundry
; or paint your own imagery of eighteenth century England by joining our book club discussion of
The Fair Fight
- and by doing so you'll be entered for a very good chance of
winning
the book of your choice!
Happy painting and happy reading!
The content in this newsletter is a fraction of what is available to our members.

1. First Impressions: Members Recommend
Each month BookBrowse gives away books to U.S. resident
members
to read and review (or discuss). Members who choose to participate receive a free book about every three months. Here are their opinions on one recent release.
Publisher: Mariner Books
Publication Date: Apr 2016
Novel, 400 pages

Number of reader reviews: 22
Readers' consensus: 4.1/5.0


Members Say
"The author definitely describes what life is like along this part of Alaska. If you've been there you'll say to yourself 'yeah that's it,' if you haven't you'll want to go! Get the book, read it and enjoy!" - Gary R. (Bolingbrook, IL)
"Brendan Jones' engaging novel is about a girl from Philadelphia, who, at the turning point of childhood into adulthood, decides to leave the mundane and venture into a challenging lifestyle working in a remote fishing village in Alaska. The author writes with a sharp grasp of brutal hard work, relentless cold and wet, and long and lonely days that threaten Tara Marconi's decision." - Ann W. (Cashiers, NC)
"I recommend this book for any book club that enjoys a gritty adventure as well as for young adult readers just beginning their own 'journey.' I enjoyed this book. It is not a 'comfortable' read but one that will stay with the reader for a long time. Enjoy the journey." - Virginia W. (Chapel Hill, NC)
"I loved, loved, loved this book," - Barbara C. (Riverside, CA)
More about this book
|
Read all the reviews
Buy at
Amazon
|
B&N
|
Indie

2. The BookBrowse Book Club
Find out more, or join us to discuss & win books!: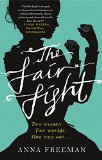 The Fair Fight by Anna Freeman


Published in paperback Apr 2016.
Also available in hardcover & ebook
480 pages


The Crimson Petal and the White meets Fight Club: A page-turning novel set in the world of female pugilists and their patrons in late eighteenth-century England.
Moving from a filthy brothel to a fine manor house, from the world of street fighters to the world of champions,
The Fair Fight
is a vivid, propulsive historical novel set in eighteenth-century England about people struggling to transcend the circumstances into which they were born and fighting for their own places in society.
The Fair Fight
is a raucous read from a dynamic new talent.
Review
| Excerpt | "Beyond the Book" |
Discuss
|
Reading Guide
Discussions opening soon:
The Vanishing Velazquez by Laura Cumming
Hardcover (Apr 2016), 304 pages.
Publisher: Scribner.
Nonfiction
BookBrowse Rating: 5/5, Critics' Consensus: 4.8/5

Author Laura Cumming spins out a tale of obsession and ruin in her latest book,
The Vanishing Velázquez
(formerly published in England as
The Vanishing Man: In Pursuit of Velázquez
).
In 1845, a bookseller named John Snare attended a boarding school auction, which included not only the desks and books, but the artwork that hung on the walls. In the process he fell in love with a work of art: a portrait hung high on a dark wall, begrimed by years of coal smoke and other pollution. The sale catalog listed it as a Van Dyke, but Snare was immediately convinced that it was, in fact, a ...
continued
Full access to our reviews & beyond the book articles are for
members
only. But there are always four free
Editor's Choice reviews
and beyond the book articles available.
Diego Velázquez's Contemporaries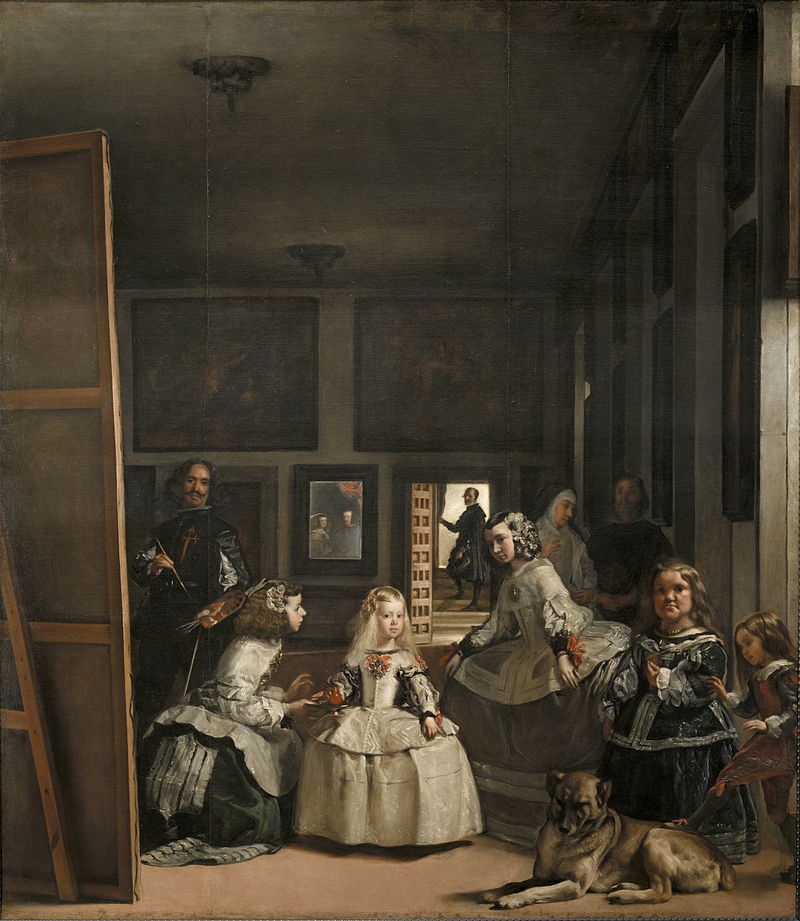 For the "beyond the book" article for
The Vanishing Velazquez
, Kim Kovacs touches on the lives of five artists who were contemporaries of Diego Velazquez - El Greco, Jusepe de Ribera, Juan van der Hamen, Francisco de Zurbaran and Bartolome Esteban Murillo:
Diego Velázquez (1599 - 1660) was a painter in the court of Spain's Philip IV during the Spanish Golden Age (Siglo de Oro), a period influenced by the Italian Renaissance, during which the arts flourished throughout the country.
... continued
Paint Your Wife by Lloyd Jones
Hardcover (Mar 2016), 320 pages.
Publisher: Text Publishing Company.
Harry Bryant, mayor of a small New Zealand town, is unaware he is experiencing an existential crisis. Alma, a local artist, is painting and displaying portraits of the town's womenfolk on the many vacated shop windows, and the town is attracting visitors in a way not seen since the decline of its paint manufacturing industry. Forty years before, Alma painted many of these same women while their husbands were at war, including Harry's mother Alice, and now he has invited Harry and other men to paint their wives.
Alma's invitation recovers a sense of purpose in the men and ...
continued
Full access to our reviews & beyond the book articles are for
members
only. But there are always four free
Editor's Choice reviews
and beyond the book articles available.

6. Beyond the Book
Artists Who Painted Their Wives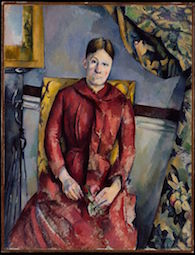 For the "beyond the book" article for
Paint Your Wife
by Lloyd Jones, Claire McAlpine briefly explores the lives of three artists who painted their wives, Pierre Bonnard, Henri Matisse and Paul Cezanne:
In
Paint Your Wife
, Alma Martin, though just thirty and physically healthy, was left behind while other fit men went to war. The loss of both his young wife and some of his memory in a train accident had rendered him "a less-than dangerous male. A male without horns." During his rehabilitation, he began to draw. Art became his obsession; his way to recreate what he had lost and help others to see ...
continued
Read in full
|
More about this book
7. Published This Week

Interested to know what notable books published this week?
Click on any book jacket image to read about it on BookBrowse.


8. Wordplay
Solve our fiendish Wordplay puzzle, and be entered to win the book of your choice!
This week's Wordplay
Solve this clue:
"H Now B C"
Enter now
The answer to last Week's Wordplay: G R T Bad R
"
Good riddance to bad rubbish
"
Meaning: To be glad to be rid of something or someone.
According to The Random House Dictionary of America's Popular Proverbs and Sayings, the earliest known usage of this expression in the USA is in the Assex Gazette in 1771. Finding no record for the Assex Gazette, we wonder whether this is a misspelling and should read Essex Gazette (a paper of this name was in print at that time in Salem, Massachusetts).
Perhaps the more interesting topic is the use of riddance. It's a word that has fallen out of use these days pretty much across the board except in this expression. But, according to
phrases.org.uk, it used to be a general-purpose noun meaning "deliverance from" or "getting rid of" that was in use from at least the early 16th century, as seen by John Rastell' poem,
Away Mourning

.... continued

About BookBrowse

Get to know BookBrowse through our 4-part introductory series:

You might also be interested in our About section, including how we got started, profiles of our editorial staff and reviewers, and answers to frequently asked questions.