Hello

This week brings a new book club discussion of
Girl Waits With Gun
, the first in a new series based on the true adventures of one of the nation's first female deputy sheriffs.
In addition, you can travel to post WWII Jerusalem with Stewart O'Nan's
City of Secrets
, and find out the attraction that draws over
three million
annual visitors to a former garbage dump in France.
All this and more to explore!
Your Editor, Davina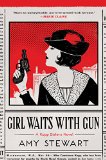 Girl Waits with Gun
by Amy Stewart


Published May 2016, 416 pages


An enthralling novel based on the forgotten true adventures of one of the nation's first female deputy sheriffs.
Constance Kopp doesn't quite fit the mold. She towers over most men, has no interest in marriage or domestic affairs, and has been isolated from the world since a family secret sent her and her sisters into hiding fifteen years ago. One day a belligerent and powerful silk factory owner runs down their buggy, and a dispute over damages turns into a war of bricks, bullets, and threats as he unleashes his gang on their family farm. When the sheriff enlists her help in convicting the men, Constance is forced to confront her past and defend her family - and she does it in a way that few women of 1914 would have dared.
More about this book
|
Join the discussion
2. Meet the Reviewers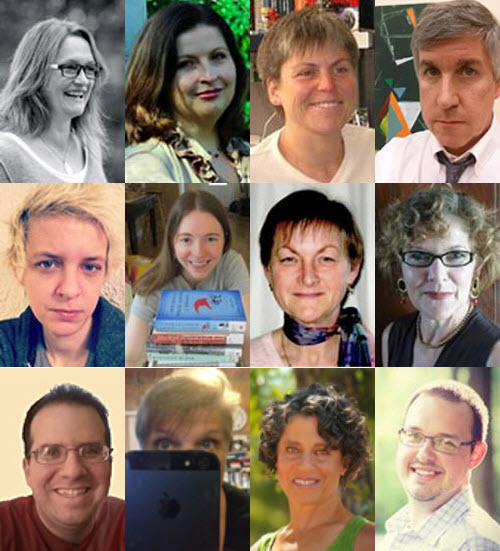 At BookBrowse, we are proud to count on the opinions of a diverse body of reviewers, bringing a distinctive voice to the assortment of reviews and features we publish.
You can read short bios of each reviewer, browse the books they've chosen to review, and meet our editors on our
reviewer page
.
City of Secrets by Stewart O'Nan
Hardcover (Apr 2016), 208 pages.
Publisher: Viking.
BookBrowse Rating: 5/5, Critics' Consensus: 4.8/5
Buy at
Amazon
|
B&N
|
Indie
Reviewed by Naomi Benaron
In his new novel,
City of Secrets
, Stewart O'Nan spins a tale of espionage and intrigue as richly layered and complex as the city it portrays, 1946 Jerusalem during the British Mandate. Like the city of Casablanca portrayed in Michael Curtiz's 1942 eponymous film - and indeed there are many thematic similarities - O'Nan's Jerusalem is a place where no one is who he claims to be, spies are everywhere, and the characters are players moving toward a larger and dangerous purpose about which most of them can only guess. "The city was a puzzle box built of symbols, a confusion of old and new... everyone seemed to be in costume, reenacting the miraculous past." Also like Casablanca, Jerusalem is teeming with refugees. Here, they have either fled the violence and anti-Semitism that culminated in the Holocaust or, like Brand, the novel's protagonist, they have arrived as survivors, their old homes gone, their old lives destroyed....
continued
Full access to our reviews & beyond the book articles are for
members
only. But there are always four free
Editor's Choice reviews
and beyond the book articles available.

4. Beyond the Book: Lourdes
Every time we review a book we also explore a related topic. Here is a recent "beyond the book" article written by James Broderick for The Loney by Andrew Hurley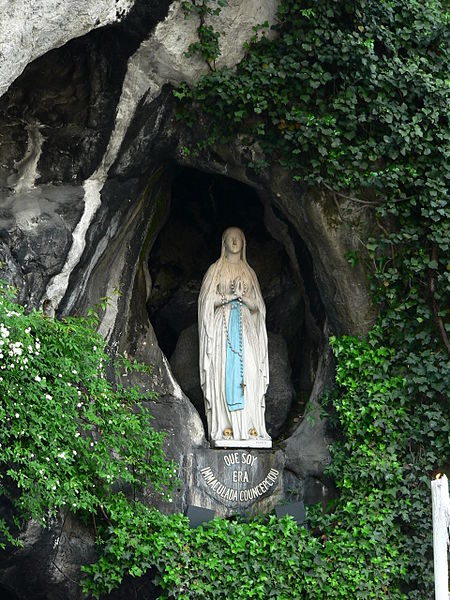 It might not be surprising to learn that about three million people a year visit the Taj Mahal, the world-famous opulent marble mausoleum in Agra, India. It is often referred to as the world's most beautiful building. But would you be surprised to discover that fully twice as many people a year visit a muddy, rocky cave on the site of a former garbage dump in a tiny town in France?
That town - Lourdes - and that shallow cave, which forms a kind of natural grotto, is the site of one of the most famous religious apparitions in history, the appearance of the Virgin Mary to a 14-year-old French girl named Bernadette Soubirous in 1858. ...
continued
Read in full
|
More about this book

5. Author Interview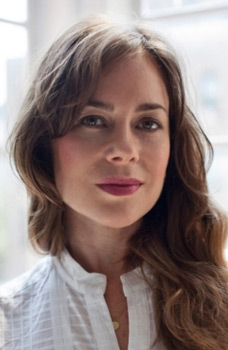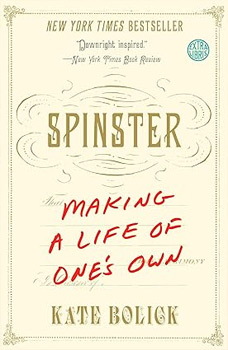 A Conversation with Kate Bolick, author of
Spinster: Making a Life of One's Own
, a bold, original, moving book that will inspire fanatical devotion and ignite debate.
Read the Interview
|
Browse the book
6. Wordplay
Solve our fiendish Wordplay puzzle, and be entered to win the book of your choice!


This week's Wordplay

Solve this clue:
"I I A Greek T M"

The answer to last Week's Wordplay: I I A S O T T


It's a sign of the times


Meaning: It's typical of the time we live in.


This expression can be found in the Gospel of Matthew, Chapter 16:


The Pharisees and Sadducees came to Jesus and tested him by asking him to show them a sign from heaven.
He replied, "When evening comes, you say, 'It will be fair weather, for the sky is red,'
and in the morning, 'Today it will be stormy, for the sky is red and overcast.' You know how to interpret the appearance of the sky, but you cannot interpret the signs of the times.
A wicked and adulterous generation looks for a sign, but none will be given it except the sign of Jonah."
(New International Version)
But, interestingly, some scholars dispute the authenticity of this passage as it seems to have been added at a later date than much of Matthew's gospel.


As for the Pharisees and Sadduces, many of us know these two groups as, for want of a better word, the bad guys of the New Testament, constantly casting doubt on Jesus ... continued
Interested to know what good books published this week?
Click on any of the book jacket images to view info about the book on BookBrowse.
About BookBrowse

Get to know BookBrowse through our 4-part introductory series:

You might also be interested in our About section, including how we got started, profiles of our editorial staff and reviewers, and answers to frequently asked questions.
Your guide toexceptional books
BookBrowse seeks out and recommends books that we believe to be best in class. Books that will whisk you to faraway places and times, that will expand your mind and challenge you -- the kinds of books you just can't wait to tell your friends about.