Breaking news on authors, publishers, and book-related topics
BookBrowse Book News
Page 13 of 227
Costa Book Awards nominees announced
Nov 18 2015: The nominees for the Costa Book Awards have been announced. The Costa Awards (known as the Whitbread Awards until 2006) are one of the UK's most prestigious and literary prizes recognizing some of the most enjoyable books of the year, written by authors based in the UK ...
Mark your calendar for Indies First Day on Sat Nov 28
Nov 18 2015: Mark your calendar for Indies First Day - a national campaign of activities and events in support of independent bookstores, first envisioned by author Sherman Alexie in 2013. It kicks off each November, on Small Business Saturday (November 28, 2015), when independent ...
Take Your Child to a Bookstore Day - Saturday Dec 5
Nov 16 2015: Saturday, December 5 is the sixth annual Take Your Child to a Bookstore Day. This year 700 bookstores will participate across all 50 US, plus a handful elsewhere. Novelist Jenny Milchman was inspired to start the event by taking her own children to the bookstore and ...
Amazon reviews hijacked by conspiracy theorists and causes
Nov 02 2015: The Seattle Times reports that organized groups are using the Amazon review system to push political and social agendas often only tangentially related to the products being sold. But Amazon appears to have no desire to deal with these reviews saying they are "authentic...
Apple Petitions Supreme Court to Overturn E-books Decision
Oct 30 2015: As expected, Apple on Wednesday officially asked the Supreme Court to overturn an appeals court decision affirming Judge Denise Cote's 2013 verdict finding the company liable for its role in a conspiracy to fix e-books prices. The government now has 30 days to file a ...
New J.K. Rowling story, Harry Potter and The Cursed Child, to be the first to be presented on stage.
Oct 26 2015: The Pottermore website announced Friday that there is to be an eighth story in the Harry Potter series - presented not as a book but as a play. The story will pick up after Harry says goodbye to his eldest children, James Sirius and Albus Severus, at Platform Nine and ...
Amazon sues writers of fake reviews
Oct 20 2015: Amazon is suing more than 1,000 people suspected of providing fake 5-star reviews on its website having advertised their willingness to write glowing reviews on fiverr.com for as little as $5. This follows Amazon's earlier action, in April, when it sued several websites...
2015 National Book Awards Finalists Announced
Oct 14 2015: The finalists for the 2015 National Book Award have been announced.

The list for fiction includes:

Karen E. Bender, Refund: Stories (Soft Skull/Counterpoint Press)

Angela Flournoy, The Turner House (Houghton Mifflin Harcourt)

Lauren Groff, Fates and Furies (...
Support BookBrowse
Become a Member and discover books that entertain, engage & enlighten!
Book Discussion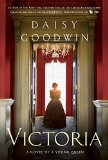 First Impressions
The Second Mrs. Hockaday
by Susan Rivers

A love story, a story of racial divide, and a story of the South as it fell in the war.
Win this book!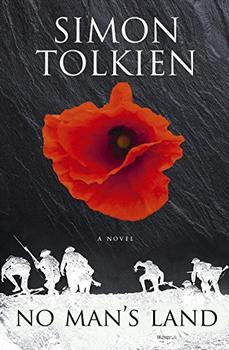 No Man's Land
by Simon Tolkien
Inspired by the experiences of his grandfather, J. R. R. Tolkien, during World War I.
Editor's Choice
Ruler of the Night
by David Morrell Amateur sleuth Thomas De Quincey is back in a mystery set in Victorian England. This time, he and ...

A List of Cages
by Robin Roe Robin Roe has written one helluva young adult debut novel. Alternating first person narratives by a ...

Homesick for Another World
by Ottessa Moshfegh The frizzy, freaky, funky, and frazzled all pile on in this much anticipated short story collection ...
Word Play
Solve this clue:
and be entered to win..
Books that


entertain,
engage
& enlighten


Visitors can view some of BookBrowse for free. Full access is for members only.