Breaking news on authors, publishers, and book-related topics
BookBrowse Book News
Page 8 of 246
"The Handmaid's Tale" and "Big Little Lies" get top honors at Emmy Awards
Sep 18 2017: Two TV series based on books scooped the top honors at last night's Emmy Awards:

The Handmaid's Tale won five awards including best drama series, best actress for Elisabeth Moss and best supporting actress for Ann Dowd.

Big Little Lies took five prizes in the ...
Hillary Clinton's post-election reading list
Sep 18 2017: James Hohmann, national political correspondent for The Washington Post and author of The Daily 202, leads Monday's issue with a look at the many books Hillary Clinton turned to after her election loss:

"What Happened was quickly strip-mined for political nuggets ...
Libraries find new relevance partnering with office and housing developments
Sep 18 2017: In an op ed for the New York Times, Matt A.V. Chaban, policy director for the Center for an Urban Future, discusses how libraries in New York City, and potentially, in cities across the country, could find much needed funds to modernize and stay relevant for the long ...
Clowns already feeling impact of Stephen King's "It"
Sep 17 2017: Stephen King's record-breaking horror film "It" may already be a hit with audiences, but one group is not celebrating the success of the latest adaptation of Stephen King's novel: clowns.

For a community already struggling to combat perceptions of clowns as scary ...
Court rules that theatrical parody of "How the Grinch Stole Christmas" does not violate copyright.
Sep 17 2017: After a nine month dispute, Manhattan's Federal District Court has ruled that Matthew Lombardo's theatrical parody, Who's Holiday! — a dark and decidedly adult sequel of sorts to Dr Seuss's How the Grinch Stole Christmas — does not violate the copyright of the original ...
English teachers adapt reading lists in the age of Trump
Sep 17 2017: Politico reports on how America's high school English teachers are adapting curriculum to the current political climate:

After watching the tumult of the 2016 presidential election play out inside their classrooms last year, and after a summer of hate-filled violence, ...
House Votes to Save Library Funding, and National Endowments for the Arts and Humanities
Sep 17 2017: The $1.2 trillion FY2018 budget bill (H.R. 3354), which passed by a 211-198 margin, includes full funding for the Institute of Museum and Library Services (IMLS), including all programs administered under the Library Services and Technology Act (LSTA), as well as the ...
Roald Dahl's widow says Charlie Bucket was supposed to be black until editor intervened
Sep 17 2017: The widow and the biographer of the beloved British children's writer Roald Dahl told the BBC in an interview this week that Charlie Bucket, the young boy whose life is changed by a golden ticket in Charlie and the Chocolate Factory, was originally supposed to be black....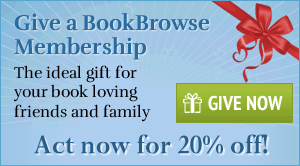 Support BookBrowse
Become a Member and discover books that entertain, engage & enlighten!
Book Discussion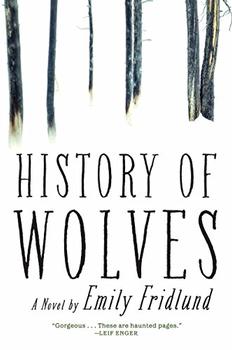 First Impressions
Wonder Valley
by Ivy Pochoda

A visionary and masterful portrait of contemporary L.A. from the author of Visitation Street.
Reader Reviews
Win this book!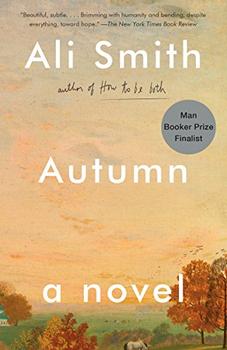 Autumn by Ali Smith
One of the New York Times 10 Best Books of the Year, and a Man Booker Prize Finalist
Word Play
The Big Holiday Wordplay: $400+ in Prizes
Books that


entertain,
engage
& enlighten


Visitors can view some of BookBrowse for free. Full access is for members only.