Breaking news on authors, publishers, and book-related topics
BookBrowse Book News
Page 5 of 235
AP style for first time allows use of they as singular pronoun
Mar 29 2017: The Associated Press Stylebook says it is "opening the door" to use of the singular they. A new stylebook entry, which was announced last week as part of the AP's session at the 21st national conference of ACES: The Society for Editing in St. Petersburg, Fla., for the ...
Bob Dylan will receive his Nobel prize this weekend but when will he give his lecture?
Mar 29 2017: After months of suspense and typically inscrutable standoffishness, Bob Dylan, the elusive Nobel laureate, will finally accept his literature prize at a meeting with members of the Swedish Academy in Stockholm this weekend. Yet uncertainty remains as to how, or even ...
Henrietta Lacks' family feuds as movie release date draws near
Mar 29 2017: Just weeks before the April 22 first broadcast of Oprah Winfrey's movie for HBO based on Rebecca Skloot's book, The Immortal Life of Henrietta Lacks, the Washington Post reports on the feud that has broken out between members of the Lacks family.
Chet Cunningham, author of more than 450 books, dies aged 88
Mar 28 2017: Prolific writer Chet Cunningham, author of more than 450 books including Westerns, thrillers, military history, medical guides, died March 14 aged 88. Cunningham "credited his output to his daily deadline training as a journalist and to a work ethic that usually had him...
New Bill Would Let Trump Pick the Next Register of Copyrights
Mar 24 2017: With a search for the next Register of Copyrights currently underway, a bill introduced in Congress yesterday would let Donald Trump make that appointment, rather than Librarian of Congress Carla Hayden.

Currently, the Register of Copyrights is appointed by and ...
Colin Dexter, creator of the Inspector Morse novels, died Tuesday
Mar 21 2017: The crime writer Colin Dexter, creator of the much-loved character Inspector Morse, has died at the age of 86.

A statement from his publisher, Macmillan, said: "With immense sadness, Macmillan announces the death of Colin Dexter, who died peacefully at home in Oxford...
National Book Critics Circle Awards
Mar 17 2017: The winners of the 2016 National Book Critics Circle Awards were announced last night:

Fiction: LaRose by Louise Erdrich
Nonfiction: Evicted: Poverty and Profit in the American City by Matthew Desmond
Poetry: House of Lords and Commons by Ishion Hutchinson
...
Oxford comma dispute that could cost millions!
Mar 17 2017: The New York Times reports on a class-action lawsuit about overtime pay for truck drivers that hinges on perhaps the most polarizing punctuation mark - the Oxford comma.
Support BookBrowse
Become a Member and discover books that entertain, engage & enlighten!
Editor's Choice
The Noise of Time
by Julian Barnes Confession: I do two terrible – some say unforgivable – things while reading a book. First...

Smoke
by Dan Vyleta In Dan Vyleta's universe, set in an alternate Victorian England, people engaging in sinful thought ...

Golden Hill
by Francis Spufford Spufford brings American history to raucous life through the story of Mr. Richard Smith, a ...
Win this book!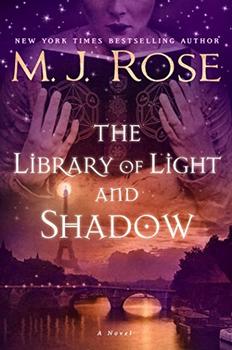 The Library of Light and Shadow by M.J. Rose
"Possibly her best yet. A sensuous, sumptuous, and spellbinding novel." - Kirkus Reviews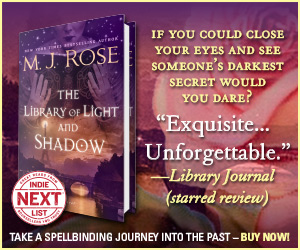 First Impressions
The Necklace
by Claire McMillan

For readers of The Nest, the intelligent, intoxicating story of long-simmering family secrets.
Reader Reviews
Word Play
Solve this clue:
and be entered to win..
Book Discussion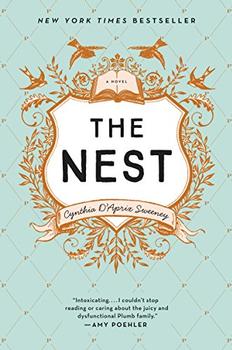 Books that


entertain,
engage
& enlighten


Visitors can view some of BookBrowse for free. Full access is for members only.