Breaking news on authors, publishers, and book-related topics
BookBrowse Book News
Page 5 of 246
Viet Thanh Nguyen and Jesmyn Ward named MacArthur Fellows
Oct 11 2017: Among the just announced 24 MacArthur Fellows are novelist and critic Viet Thanh Nguyen, and novelist and memoirist Jesmyn Ward. Also honored are playwright Annie Baker, who won the Pulitzer in 2014 for The Flick; New York Times Magazine reporter Nikole Hannah-Jones (...
The convoluted world of best-seller lists, explained
Oct 09 2017: Vox explores the mysteries of how books get on to bestseller lists, how the many different lists are formulated, and how the system was gamed by author Lani Sarem for her novel, Handbook for Mortals which rocketed to first place on the NY Times's young adult hardcover ...
23 movies based on books releasing soon, and a further 45+ in development
Oct 06 2017: BookBrowse's annual roundup of movies based on books is possibly the most comprehensive list of its kind. This year's report covers 23 films releasing soon, and a further 45+ in development.
Kazuo Ishiguro talks to the BBC about his first response to winning the Nobel Prize for Literature
Oct 05 2017: British writer Kazuo Ishiguro has won the 2017 Nobel Prize for Literature.

The novelist was praised by the Swedish Academy as a writer "who, in novels of great emotional force, has uncovered the abyss beneath our illusory sense of connection with the world".

The ...
Cynan Jones wins BBC National Short Story Award
Oct 04 2017: Welsh writer Cynan Jones has won the £15,000 BBC National Short Story Award with BookTrust for his "tenderly devastating exploration of the body".

The novelist and scriptwriter beat four other nominated writers including three of Granta's Best of Young British ...
European Union hits Amazon with "huge bill over back taxes"
Oct 04 2017: Amazon must pay €250m in back taxes after the European Commission judged the company had enjoyed tax benefits in Luxembourg which were illegal under EU state aid rules.

The EC member in charge of competition, Margarethe Vestager, said in a press conference this ...
'In 2017, censorship comes from an outraged public'
Oct 01 2017: The Guardian looks at the worrying trend of popular pressure forcing children's books off shelves, particularly in the USA.

"In 2017, we can read what we like but there is a different kind of censorship in operation, not coming from the state but from an outraged ...
Dan Brown talks about his new book, and offers a tour of his house
Oct 01 2017: Dan Brown takes Sarah Lyall on a tour of his house and talks about his eighth book (and fifth starring Robert Langdon), Origin, publishing Oct 3; and in particular why he includes chunks of expository information into the narrative of all his books. In the case of ...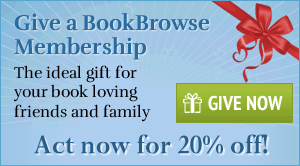 Support BookBrowse
Become a Member and discover books that entertain, engage & enlighten!
Book Discussion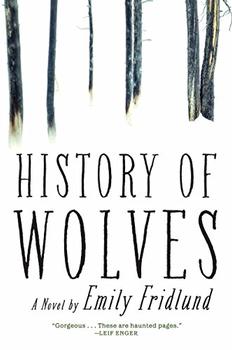 First Impressions
Wonder Valley
by Ivy Pochoda

A visionary and masterful portrait of contemporary L.A. from the author of Visitation Street.
Reader Reviews
Win this book!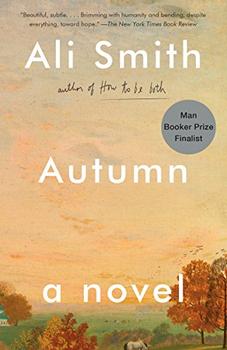 Autumn by Ali Smith
One of the New York Times 10 Best Books of the Year, and a Man Booker Prize Finalist
Word Play
The Big Holiday Wordplay: $400+ in Prizes
Books that


entertain,
engage
& enlighten


Visitors can view some of BookBrowse for free. Full access is for members only.