Breaking news on authors, publishers, and book-related topics
BookBrowse Book News
Page 5 of 237
Margarita Engle named Young People's Poet Laureate
May 15 2017: Margarita Engle has been named the Young People's Poet Laureate by the Poetry Foundation. Awarded every two years, the $25,000 laureate title is given to a living writer in recognition of a career devoted to writing exceptional poetry for young readers. The laureate ...
Suite Francaise, adapted from Irene Nemirovsky, will premiere on Lifetime May 22
May 15 2017: Suite Française, adapted from the bestselling book by Irene Nemirovsky will premiere on the Lifetime network May 22.
California bookstore files suit against a state law preventing stores selling autographed books or hosting author events
May 13 2017: Represented by the Pacific Legal Foundation, Book Passage--with stores in Corte Madera, Sausalito and San Francisco, Calif.--and co-owner Bill Petrocelli have filed suit against a state law that, the plaintiffs say, "will make it extremely risky, if not impossible, for ...
Publisher and author organizations join the many others criticizing Amazon's new policy
May 10 2017: Several publishers and authors organizations have officially joined the many book world people criticizing Amazon's new policy allowing third-party booksellers to "bid" for the primary spot in buy buttons.

A statement from the Authors Guild called the move "deeply ...
Amazon allows third-party book re-sellers to "win" buy buttons on book pages
May 09 2017: A new program from Amazon is drawing a range of reactions from those across the publishing industry, from fear to downright anger. The e-tailer has started allowing third-party book re-sellers to "win" buy buttons on book pages. The program, publishers, agents, and ...
Granta announces its once in a decade Best Young American Novelists list
Apr 29 2017: Once every 10 years Granta issues a special issue focused on new American fiction, "showcasing the young novelists deemed to be the best of their generation--writers of remarkable achievement and promise, still in their twenties and thirties."

It's Best of Young ...
Robert Pirsig, author of Zen and the Art of Motorcycle Maintenance, dies aged 88
Apr 25 2017: Robert M. Pirsig, author of Zen and the Art of Motorcycle Maintenance: An Inquiry into Values, died yesterday at age 88.

First published in 1974 by William Morrow, the book was a spectacularly popular philosophy book that was loosely autobiographical, tracing a ...
First John Grisham bookstore tour for 25 years
Apr 19 2017: Bestselling author John Grisham will celebrate the publication of his 30th novel, Camino Island ( June 6), with his first bookstore tour in 25 years. On his website, Grisham shares the schedule and event guidelines for the tour, which will feature a book signing and ...
Support BookBrowse
Become a Member and discover books that entertain, engage & enlighten!
Editor's Choice
Happiness
by Heather Harpham Of the 53 reviews submitted for Happiness, 49 readers rated it a four- or five-star book for an ...

My Name Is Leon
by Kit De Waal Kit de Waal's striking debut, My Name is Leon, has inspired this big, long, complicated question: ...

New People
by Danzy Senna Danzy Senna has spent virtually her entire writing career exploring the complicated intersections of...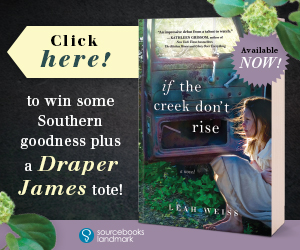 Book Discussion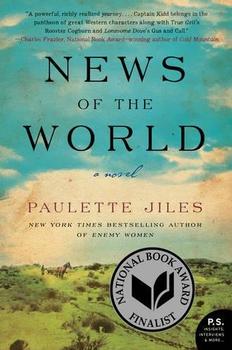 First Impressions
Young Jane Young
by Gabrielle Zevin

From the author of The Storied Life of A. J. Fikry comes a novel that will have everyone talking.
Reader Reviews
Win this book!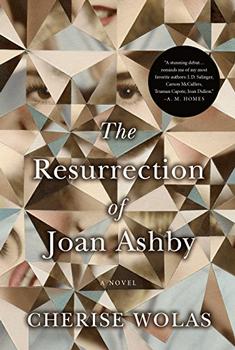 The Resurrection of Joan Ashby by Cherise Wolas
Epic, propulsive, incredibly ambitious, and dazzlingly written--a story about sacrifice and motherhood.
Word Play
Solve this clue:
and be entered to win..
Books that


entertain,
engage
& enlighten


Visitors can view some of BookBrowse for free. Full access is for members only.