Breaking news on authors, publishers, and book-related topics
BookBrowse Book News
Page 4 of 227
Four new Winnie-the-Pooh stories & one new character mark 90th anniversary
Oct 14 2016: Four new adventures (one for each season of the year) have been published to mark the 90th anniversary of the first Winnie-the-Pooh book, along with the introduction of a new character - Penguin.

Brian Sibley, who has written the new stories, says, "While pondering ...
Bob Dylan wins Nobel Prize for Literature
Oct 13 2016: The 2016 Nobel Prize for Literature has been awarded to singer-songwriter Bob Dylan "for having created new poetic expressions within the great American song tradition."

Five days after the award was announced, Dylan still has not commented publicly, or responded to ...
National Book Foundation 5 Under 35 honorees
Sep 29 2016: Today, The National Book Foundation named their list of 5 Under 35 honorees:

Brit Bennett, The Mothers (Riverhead)
Yaa Gyasi, Homegoing (Knopf)
Greg Jackson, Prodigals (FSG)
S. Li, Transoceanic Flights (Harvard Square Editions)
Thomas Pierce, Hall of Small ...
New CA law hinders bookstores from offering author signings
Sep 28 2016: Two prominent California booksellers have written letters to their representatives in opposition to Assembly Bill 1570 Collectibles: Sale of Autographed Memorabilia, which was signed into law by Governor Jerry Brown on September 9 and requires dealers in any autographed...
Writers win MacArthur "genius" grants
Sep 23 2016: The MacArthur Foundation have awarded 23 "genius" grants to people who have shown "exceptional creativity in their work and the prospect for still more in the future". Each award is worth $625,000 to be paid out over five years.

Seven writers are among the twenty-...
National Book Awards longlists announced
Sep 16 2016: All the National Book Awards longlists have now been announced, including ten nominees each for fiction, nonfiction, poetry and young people's literature.

The finalists will be announced October 13 and the winners will be awarded on November 16.
Man Booker Prize Shortlist is Announced
Sep 13 2016: LONDON — The shortlist for this year's Man Booker Prize for Fiction, among the most prestigious literary honors in the world, includes six books by authors from Britain, Canada, South Africa and the United States, the prize committee said on Tuesday.
Store sales at Barnes & Noble fall nearly 7% year on year.
Sep 08 2016: In the first quarter ended July 30, total sales at Barnes & Noble fell 6.6%, to $913.9 million, and the net loss was $14.4 million, compared to a net loss of $7.8 million in the same period a year earlier. Wall Street analysts had expected total sales of about $958 ...
Support BookBrowse
Become a Member and discover books that entertain, engage & enlighten!
Book Discussion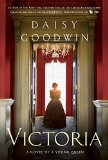 First Impressions
The Second Mrs. Hockaday
by Susan Rivers

A love story, a story of racial divide, and a story of the South as it fell in the war.
Win this book!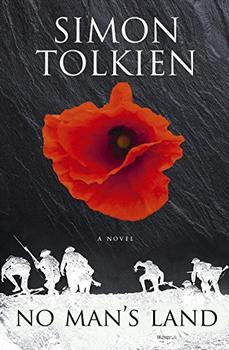 No Man's Land
by Simon Tolkien
Inspired by the experiences of his grandfather, J. R. R. Tolkien, during World War I.
Editor's Choice
A List of Cages
by Robin Roe Robin Roe has written one helluva young adult debut novel. Alternating first person narratives by a ...

Homesick for Another World
by Ottessa Moshfegh The frizzy, freaky, funky, and frazzled all pile on in this much anticipated short story collection ...

Conclave
by Robert Harris Although best known for his fact-based historical thrillers, in Conclave, best-selling author Robert...
Word Play
Solve this clue:
and be entered to win..
Books that


entertain,
engage
& enlighten


Visitors can view some of BookBrowse for free. Full access is for members only.