Breaking news on authors, publishers, and book-related topics
BookBrowse Book News
Page 31 of 227
2014 Hugo Awards announced
Aug 18 2014: This year's Hugo Awards were announced yesterday at the 72nd World Science Fiction Convention in London (Loncon 3)

Best Novel: Ancillary Justice by Ann Leckie (Orbit US / Orbit UK)

Best Novella: "Equoid" by Charles Stross (Tor.com, 09-2013)

Best ...
First ever Independent Bookstore Day to be May 2, 2015
Aug 15 2014: Inspired by the success of the first California Bookstore Day, all nine USA regional booksellers associations are planning a national Independent Bookstore Day next May 2.

One of the first orders of business is to come up with a logo. The associations are offering $...
Your local bookstore needs you - US bookstore sales down 8% year on year!
Aug 14 2014: Bookstore sales in the USA are down 7.9% for the half year to June. The Census Bureau definition of the bookstore category is "establishments primarily engaged in retailing a general line of new books. These establishments may also sell stationery and related items, ...
Amazon issues strange note to Kindle authors about its dispute with Hachette
Aug 11 2014: Late Friday night Amazon issued another strange note about its dispute with Hachette, this time in the form of a letter from the "Amazon Books Team" to Kindle Direct Publishing authors with the subject line "Important Kindle request."

The e-mail asked the authors, ...
Hachette CEO's reply re Amazon dispute...
Aug 11 2014: The following is the reply that Hachette Book Group CEO Michael Pietsch is sending to those who are writing to him after Amazon contacted its Kindle authors on Friday, providing Pietsch's personal email address and asking them to write to him...

Thank you for ...
Perseus Books Group calls off sale to Hachette and Ingram
Aug 08 2014: The sale of Perseus Books Group to Hachette Book Group and Ingram Content Group has been called off. "Despite much effort from all three parties, we could not reach agreement on everything necessary to close the transaction," Perseus CEO David Steinberger said in an e-...
Authors United take full page ad in Sunday NY Times to send open letter to Amazon
Aug 07 2014: Authors United, a group of nearly 1,000 authors led by Douglas Preston, is running a full-page ad in this Sunday's New York Times, the Bookseller reported. The ad reproduces the open letter that the group began circulating a month ago, protesting Amazon for having "...
"Where The Heart Is" author Billie Letts dead at 76
Aug 04 2014: Billie Letts, author of novels including "Where The Heart Is" (an Oprah book club pick) has died in Tulsa aged 76.
Support BookBrowse
Become a Member and discover books that entertain, engage & enlighten!
Book Discussion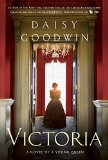 First Impressions
Lillian Boxfish Takes a Walk
by Kathleen Rooney

"Effervescent with verve, wit, and heart" - Booklist, starred review
Win this book!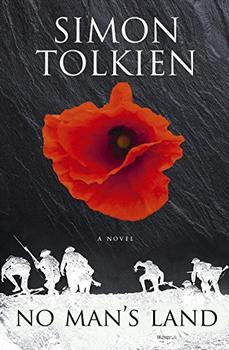 No Man's Land
by Simon Tolkien
Inspired by the experiences of his grandfather, J. R. R. Tolkien, during World War I.
Editor's Choice
A List of Cages
by Robin Roe Robin Roe has written one helluva young adult debut novel. Alternating first person narratives by a ...

Homesick for Another World
by Ottessa Moshfegh The frizzy, freaky, funky, and frazzled all pile on in this much anticipated short story collection ...

Conclave
by Robert Harris Although best known for his fact-based historical thrillers, in Conclave, best-selling author Robert...
Word Play
Solve this clue:
and be entered to win..
Books that


entertain,
engage
& enlighten


Visitors can view some of BookBrowse for free. Full access is for members only.