Breaking news on authors, publishers, and book-related topics
BookBrowse Book News
Page 29 of 237
Author Ruth Rendell dies
May 02 2015: Ruth Rendell, one of Britain's great mystery writers, has died aged 85 after a 50-year career. Author of the Chief Inspector Wexford novels and many standalone novels written under her own name, she also penned many writing as Barbara Vine.

To quote The Guardian, "...
Obama announces major book initiative for low-income students
May 01 2015: President Obama has announced two initiatives intended to "strengthen learning opportunities by improving access to digital content and to public libraries."

In the first initiative, major publishers including Macmillan, Simon & Schuster, Penguin Random House,...
First Independent Bookstore Day this Saturday
Apr 27 2015: Saturday May 2 marks the first Independent Bookstore Day in the USA. 400 bookstores are taking part in an event that grew out of the successful 2014 California Bookstore Day. There will be 16 exclusive books and original art pieces available. One day only. Info ...
The 2014 Top Ten List of Frequently Challenged Books
Apr 14 2015: Each year the American Library Association publishes its Top 10 Most Challenged Books. Here is the latest list:
The Absolutely True Diary of a Part-Time Indian by Sherman Alexie
Reasons: anti-family, cultural insensitivity, drugs/alcohol/smoking, gambling...
HarperCollins and Amazon agree multi-year publishing deal
Apr 14 2015: Contrary to concern last week that Amazon and HarperCollins were heading for an impasse that would lead to the delisting of all HarperCollins (as happened to Hachette last year), HarperCollins issued a brief statement yesterday saying it had "reached an agreement with ...
Nobel Prize-winning author Günter Grass dies aged 87
Apr 13 2015: The writer Günter Grass, who broke the silences of the past for a generation of Germans, has died in hospital in Lübeck at the age of 87.

German president Joachim Gauck led the tributes, offering his condolences to the writer's widow Ute Grass. "Günter Grass moved, ...
Ivan Doig dies aged 75
Apr 10 2015: National Book Award winner for This House of Sky (memoir) and author of 13 novels, Ivan Doig died yesterday aged 75, of multiple myeloma. During the eight years of his illness, he wrote four novels - the last,Last Bus to Wisdom, will be published in August.

"Doig ...
Support BookBrowse
Become a Member and discover books that entertain, engage & enlighten!
Editor's Choice
My Name Is Leon
by Kit De Waal Kit de Waal's striking debut, My Name is Leon, has inspired this big, long, complicated question: ...

New People
by Danzy Senna Danzy Senna has spent virtually her entire writing career exploring the complicated intersections of...

Hunger
by Roxane Gay In this penetrating and fearless memoir, author Roxane Gay discusses her battle with body acceptance...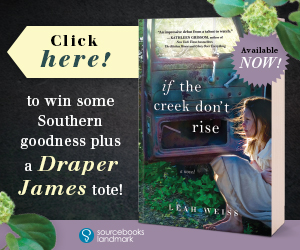 Book Discussion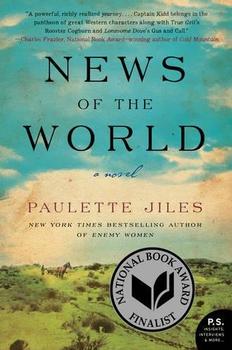 First Impressions
The Heart's Invisible Furies
by John Boyne

A sweeping, heartfelt saga set in Ireland from the author of The Boy In the Striped Pajamas.
Reader Reviews
Win this book!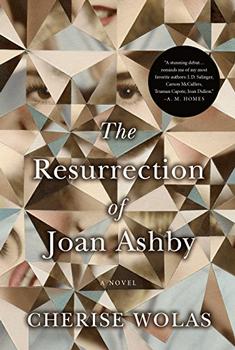 The Resurrection of Joan Ashby by Cherise Wolas
Epic, propulsive, incredibly ambitious, and dazzlingly written--a story about sacrifice and motherhood.
Word Play
Solve this clue:
and be entered to win..
Books that


entertain,
engage
& enlighten


Visitors can view some of BookBrowse for free. Full access is for members only.