Breaking news on authors, publishers, and book-related topics
BookBrowse Book News
Page 29 of 223
Amazon proposal to Hachette "like a mugger wanting praise for donating stolen goods to a charity."
Jul 09 2014: Summarized from Shelf Awareness....

It seems a bit like a mugger wanting praise for donating stolen goods to a charity.

In a new twist to the Amazon-Hachette dispute, David Naggar, Amazon's v-p of Kindle content and independent publishing has proposed that ...
Louis Zamperini, the subject of Laura Hillenbrand's "Unbroken" has died aged 97
Jul 03 2014: Louis Zamperini,,1936 Olympian and the subject of Laura Hillenbrand's bestselling nonfiction book Unbroken, died July 2 of pneumonia aged 97. Random House Publishing Group president and publisher Gina Centrello said in a statement: "We have lost a man who gave ...
Open letter to readers asking for help with Amazon-Hachette dispute now has over 100 author signatures
Jul 03 2014: An open letter, signed by a number of bestselling authors, is calling on Amazon "to resolve its dispute with Hachette without hurting authors and without blocking or otherwise delaying the sale of books to its customers." Drafted by Douglas Preston, the letter has now ...
Walter Dean Myers dead at 76
Jul 02 2014: Celebrated children's and YA author Walter Dean Myers known for writing books about young African Americans, such as "Monster" and "Fallen Angels," has died. He was 76.
World Book Night USA to cease citing expense. UK WBN to continue
Jul 02 2014: After three years World Book Night in America is to cease. In a statement, executive director Carl Lennertz cited lack of outside funding as the main reason for ending the book-giving project: "The expenses of running World Book Night U.S., even given the significant ...
All The Birds Singing by Evie Wyld wins Miles Franklin Literary Award, Australia's most prestigious book prize.
Jun 27 2014: All the Birds, Singing by Evie Wyld has won the $60,000 Miles Franklin Literary Award, Australia's most prestigious book prize, honoring a novel "of the highest literary merit and which must present Australian life in any of its phases." The book was published in the U....
FAA reconfirms ban on Amazon drones & other "model aircraft" from delivering commercial packages
Jun 26 2014: After a federal judge ruled in March that the Federal Aviation Administration had acted illegally in banning the use of commercial drones to deliver packages because it had not first taken public input, the FAA has reconfirmed its ruling that Amazon cannot use drones to...
B&N to break into 2 public companies: Retail stores and College bookstores + Nook
Jun 25 2014: The Barnes & Noble board of directors has given its approval to separate B&N into two public companies with one holding the retail trade stores and the other holding its Nook operations plus the college bookstores. The hope is to complete the transactions by the first ...
One-Month Free Membership
Editor's Choice
A Gentleman in Moscow
by Amor Towles It is June 21, 1922, and 33-year-old Count Alexander Ilyich Rostov is convicted of being a class ...

I Contain Multitudes
by Ed Yong If a stranger were to accost you on the street and tell you that, from birth, you have never been ...

Night of the Animals
by Bill Broun Debut novelist Bill Broun is a gentle, exquisite literary surgeon. His protagonist, 90-year-old ...
First Impressions
The Tea Planter's Wife
by Dinah Jefferies

An utterly engrossing, compulsive page-turner set in 1920s Ceylon.
Book Discussions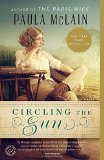 Win this book!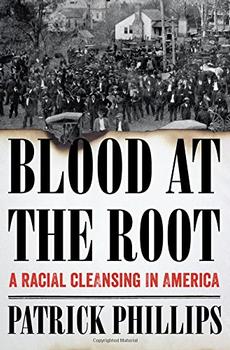 Blood at the Root
"A gripping, timely, and important examination of American racism."
- PW Starred Review
Word Play
Solve this clue:
and be entered to win..
Books that


entertain,
engage
& enlighten


Visitors can view some of BookBrowse for free. Full access is for members only.