Breaking news on authors, publishers, and book-related topics
BookBrowse Book News
Page 29 of 246
Hachette signs binding agreement to buy Perseus Book Group
Mar 02 2016: Having failed in its bid to buy the Perseus Book Group in 2014, Hachette Book Group announced Tuesday afternoon that it has entered into a binding agreement to acquire the company's publishing division. Perseus announced last September that it was looking for potential ...
Detained Hong Kong booksellers charged with "illegal book trading"
Mar 01 2016: Four Hong Kong booksellers who went missing last year appeared on Chinese television and confessed to illegally selling banned books in mainland China, Reuters reports.

The Financial Times notes that confessions on television are "an increasingly common propaganda ...
Louise Rennison dies aged 63
Mar 01 2016: Louise Rennison has died aged 63. She was the author of 10 young adult novels featuring Georgia Nicholson and a series of books about Georgia's younger cousin: The Misadventures of Tallulah Casey.

In a statement, HarperCollins said: "Nobody wrote for teenagers like...
SIBA Book Awards now the Pat Conroy Southern Book Prize
Mar 01 2016: The Southern Independent Booksellers Alliance (SIBA) is paying tribute to one of the South's most beloved writers by renaming the SIBA Book Awards. This has been in the works since the news of Conroy's 70th birthday. SIBA Executive Director Wanda Jewell confirmed that ...
Carla D. Hayden nominated as Librarian of Congress
Feb 25 2016: President Obama has nominated as the next Librarian of Congress Carla D. Hayden, who has been CEO of the Enoch Pratt Free Library in Baltimore, Md., since 1993. Before that, Dr. Hayden was deputy commissioner and chief librarian of the Chicago Public Library, assistant ...
Emberto Eco dies at 84
Feb 20 2016: The Italian writer and philosopher Umberto Eco, best known for his novel The Name of the Rose, has died aged 84.
Harper Lee Dies at 89
Feb 19 2016: Harper Lee, whose first novel, "To Kill a Mockingbird," about racial injustice in a small Alabama town, sold more than 10 million copies and became one of the most beloved and most taught works of fiction ever written by an American, died on Friday in Monroeville, Ala.,...
'Harry Potter and the Cursed Child' play will be published as a "special rehearsal edition" book
Feb 10 2016: Harry Potter and the Cursed Child, a play, written by Jack Thorne based on an original story by J.K. Rowling, Thorne, and John Tiffany, catches up with Harry Potter 19 years after the Harry Potter series. Potter is now a husband, father of three, and an overworked ...
Support BookBrowse
Become a Member and discover books that entertain, engage & enlighten!
Book Discussion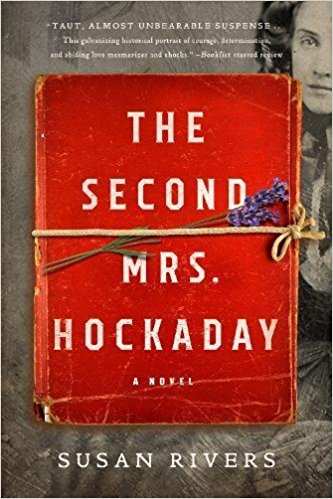 First Impressions
Strangers in Budapest
by Jessica Keener

Strong characters and a riveting plot combine in this psychological thriller set in Budapest.
Reader Reviews
Win this book!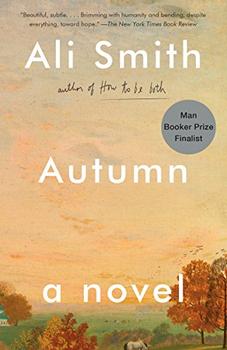 Autumn by Ali Smith
One of the New York Times 10 Best Books of the Year, and a Man Booker Prize Finalist
Word Play
The Big Holiday Wordplay: $400+ in Prizes
Books that


entertain,
engage
& enlighten


Visitors can view some of BookBrowse for free. Full access is for members only.