Breaking news on authors, publishers, and book-related topics
BookBrowse Book News
Page 25 of 226
Barnes & Noble buys back stake in Nook from Pearson
Jan 02 2015: Barnes & Noble has agreed to buy back Pearson's stake in the booksellers's struggling e-book business, Nook Media, for nearly $28 million. The company said that it would pay $13.75 million in cash and 602,927 shares of Barnes & Noble's common stock. The move follows an ...
Penguin Random House's #GiveaBook program exceeds target of 25,000 books. Now extended through to Nov 29
Dec 22 2014: Penguin Random House has expanded its GiveaBook program after exceeding its original goal of donating 25,000 to Save the Children in just three weeks. The publisher has now pledged to donate another 10,000 books for additional posts and tweets containing the #GiveaBook ...
BookBrowse's 2014 Award Winners
Dec 06 2014: The winners of the 2014 BookBrowse Awards are:
Best Fiction: All The Light We Cannot See by Anthony Doerr
Best Debut: A Man Called Ove by Fredrik Backman
Best Nonfiction: In The Kingdom of Ice by Hampton Sides
Best YA: I'll Give You The Sun by Jandy Nelson

...
Kent Haruf dies aged 71
Dec 01 2014: Novelist Kent Haruf has died aged 71. The new issue of Granta has an autobiographical essay by Haruf, and his last novel Our Souls at Night is due to be published next year.

His 1999 novel, Plainsong, won the Mountains & Plains Booksellers Award and was a finalist ...
PD James dies aged 94
Nov 27 2014: Crime novelist PD James has died aged 94. Her agent said she died "peacefully at her home in Oxford" on Thursday morning.

James penned more than 20 books, The author's books, many featuring sleuth Adam Dalgliesh, sold millions of books around the world, with various ...
S&S Expands e-book Availability to Libraries
Nov 21 2014: Effective immediately, Simon & Schuster is making its e-books available to libraries across the country and no longer requiring libraries to participate in the "Buy It Now" program, under which patrons can purchase copies of S&S e-books through the library's online ...
Alice Lee, trail blazing female lawyer and sister of Harper Lee dies aged 103
Nov 19 2014: Alice Lee, sister of, and gatekeeper for her sister Harper Lee (aged 88), died Monday. She was 103. According to AL.com Lee "was also celebrated as a trailblazer, one of the few women who practiced law in Alabama before World War II, and a church leader.... In 2012, at ...
Support BookBrowse
Become a Member
and discover your next great read!
Book Discussion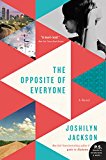 Award Winners
A Great Reckoning
by Louise Penny Canadian author Louise Penny is back with her twelfth entry in the Chief Inspector Armand Gamache ...

Homegoing
by Yaa Gyasi It's all very well to challenge people to be the masters of their own destiny, but when you...

When Breath Becomes Air
by Paul Kalanithi When Breath Becomes Air is the autobiography of Paul Kalanithi, written in the time period between ...
First Impressions
Victoria
by Daisy Goodwin

Daisy Goodwin breathes new life into Victoria's story, and does so with sensitivity, verve, and wit." - Amanda Foreman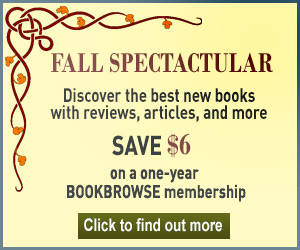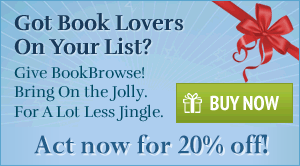 Who Said...
It is among the commonplaces of education that we often first cut off the living root and then try to replace its ...
Click Here to find out who said this, as well as discovering other famous literary quotes!
Word Play
The Big Holiday Wordplay:
$400+ in Prizes
Books that


entertain,
engage
& enlighten


Visitors can view some of BookBrowse for free. Full access is for members only.