Breaking news on authors, publishers, and book-related topics
BookBrowse Book News
Page 23 of 247
Roger Hobbs, author of Ghostman and Vanishing Games, dies aged 28
Nov 16 2016: Roger Hobbs, 28, author of the thrillers Ghostman and Vanishing Games, died of an overdose on November 14 in Portland, OR. Gary Fisketjon, Hobbs' editor at Knopf, said in a statement: "This is a shocking, tragic loss. Roger accomplished so much as a writer in so little ...
Gwen Ifill, award winning political reporter and author dies aged 61
Nov 14 2016: Gwen Ifill, an award-winning television journalist for NBC and PBS, former reporter for The New York Times and author who moderated vice-presidential debates in 2004 and 2008, died of cancer today at a hospice facility in Washington. She was 61.

Ms. Ifill had taken a...
Each 18-year-old Italian to be given €500 "cultural bonus" to spend how they like.
Nov 11 2016: The Italian government has launched an initiative to give a €500 (about $546) "cultural bonus" to young people on their 18th birthday. The money can be spent on books, concert tickets, theater tickets, cinema tickets, museum visits and trips to national parks. The aim ...
Leonard Cohen dies aged 82
Nov 11 2016: Singer-songwriter, poet, and novelist Leonard Cohen died Thursday aged 82. Jared Bland, his longtime publisher at McClelland & Stewart, said in a statement, "His work, in all its forms, touched our hearts, informed our lives, and made our world better. It is almost ...
PEN America doubles down on its mission to protect free speech
Nov 10 2016: In the wake of Donald J. Trump's surprising victory over Hillary Clinton in the 2016 presidential election, PEN America has released a statement doubling down on its mission to protect free speech. The statement comes as the country waits to inaugurate a leader who has ...
Little Free Library reaches milestone - now 50,000 book exchanges worldwide!
Nov 08 2016: The Little Free Library movement has reached a milestone with its 50,000th book exchange (located at the Illumination Foundation homeless shelter in Santa Ana, Calif.)

Little Free Library's stated purpose is to promote literacy and the love of reading by building ...
PEN America Decries Abduction of Hong Kong Booksellers
Nov 07 2016: The American Booksellers Association, the Association of American Publishers and the American Library Association's Office for Intellectual Freedom issued a statement over the weekend praising Hong Kong bookseller Lam Wing-kee for "revealing details of his illegal ...
Natalie Babbitt, author of Tuck Everlasting, dies aged 84
Nov 01 2016: Esteemed author and artist Natalie Babbitt, whose 1975 novel Tuck Everlasting remains a lauded work of the modern children's literature canon, died of lung cancer on October 31 in her home in Hamden, Ct. She was 84.
Support BookBrowse
Become a Member and discover books that entertain, engage & enlighten!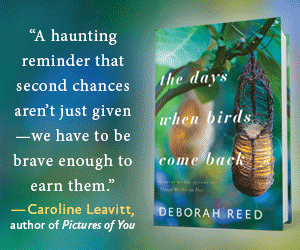 Book Discussion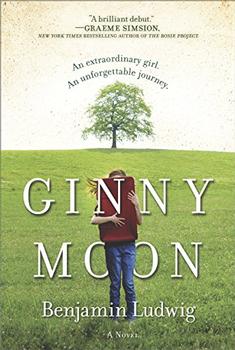 First Impressions
The Chalk Man
by C. J. Tudor

Relentlessly compelling psychological suspense. The must-read thriller debut of 2018.
Reader Reviews
Win this book!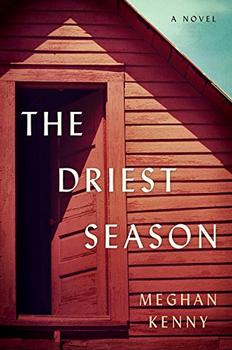 Win One of 50 Copies of This Exceptional Debut!
A deeply affecting story of loss, heartache, and—finally—hope.
Word Play
Solve this clue:
and be entered to win..
Books that


entertain,
engage
& enlighten


Visitors can view some of BookBrowse for free. Full access is for members only.