Breaking news on authors, publishers, and book-related topics
BookBrowse Book News
Page 22 of 235
2015 National Book Awards Finalists Announced
Oct 14 2015: The finalists for the 2015 National Book Award have been announced.

The list for fiction includes:

Karen E. Bender, Refund: Stories (Soft Skull/Counterpoint Press)

Angela Flournoy, The Turner House (Houghton Mifflin Harcourt)

Lauren Groff, Fates and Furies (...
Marlon James wins Man Booker
Oct 13 2015: Jamaican author Marlon James has won the Man Booker Prize for his novel inspired by the attempted assassination of Bob Marley in the 1970s.

Michael Wood, chair of the judges, described A Brief History of Seven Killings as the "most exciting" book on the shortlist.
Svetlana Alexievich wins the 2015 Nobel Prize in Literature
Oct 09 2015: Belarusian writer and journalist Svetlana Alexievich has won the 2015 Nobel Prize in Literature.

Announcing the prize in Stockholm, the chair of the Swedish Academy, Sara Danius, called Alexievich's writing "a monument to courage and suffering in our time".
Nominate your favorite bookstore employee for a bonus from James Patterson
Oct 07 2015: Author James Patterson has already donated millions of dollars to bookstores, libraries and other literary organizations in the US, UK, Australia and New Zealand. Now he has set up a fund in partnership with the American Booksellers Association to provide bonuses of $...
Henning Mankell dies aged 67
Oct 05 2015: Henning Mankell, the Swedish crime writer best known for his Kurt Wallander books has died aged 67 after being diagnosed with cancer last year. Credited with almost single-handedly establishing Sweden as a crime writer's ideal dystopia, he was a dedicated political ...
5 Under 35 Honorees announced
Sep 30 2015: The National Book Foundation announced the 5 Under 35 honorees today:

Angela Flournoy, The Turner House (HMH)
Colin Barrett, Young Skins (Black Cat)
Azareen Van der Vliet Oloomi, Fra Keeler (Dorothy Project)
Tracy O'Neill, The Hopeful (Ig Publishing)
Megan Kruse, ...
Ta-Nehisi Coates among 2015 MacArthur Geniuses
Sep 29 2015: Authors Ta-Nehisi Coates and Ben Lerner and poet Ellen Bryant Voigt are among the twenty-four 2015 MacArthur fellows. Each receives a no-strings attached stipend of $625,000 over five years.

"These 24 delightfully diverse MacArthur Fellows are shedding light and ...
What happened to the e-book apocalypse?
Sep 23 2015: The New York Times reports on the "digital apocalypse that never arrived or at least not on schedule."

Between 2008 and 2010 e-book sales soared by 1,260 percent. Print sales fell and bookstores struggled - culminating in Borders declaring bankruptcy in 2011.

...
Support BookBrowse
Become a Member and discover books that entertain, engage & enlighten!
Editor's Choice
The Noise of Time
by Julian Barnes Confession: I do two terrible – some say unforgivable – things while reading a book. First...

Smoke
by Dan Vyleta In Dan Vyleta's universe, set in an alternate Victorian England, people engaging in sinful thought ...

Golden Hill
by Francis Spufford Spufford brings American history to raucous life through the story of Mr. Richard Smith, a ...
Win this book!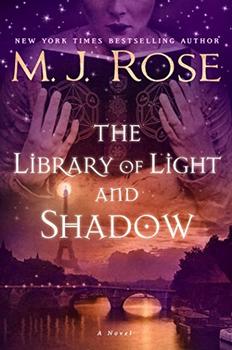 The Library of Light and Shadow by M.J. Rose
"Possibly her best yet. A sensuous, sumptuous, and spellbinding novel." - Kirkus Reviews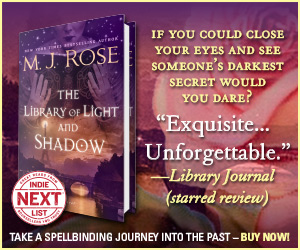 First Impressions
The Almost Sisters
by Joshilyn Jackson

A powerful, emotionally resonant novel of the South.
Reader Reviews
Word Play
Solve this clue:
and be entered to win..
Book Discussion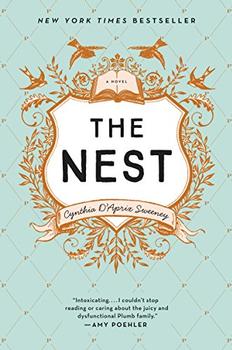 Books that


entertain,
engage
& enlighten


Visitors can view some of BookBrowse for free. Full access is for members only.