Breaking news on authors, publishers, and book-related topics
BookBrowse Book News
Page 2 of 223
US bookstore sales record 10th month of continuous year on year growth
Aug 15 2016: June USA bookstore sales rose 5%, to $770 million, compared to June 2015, according to preliminary estimates from the Census Bureau. This is the 10th month in a row that bookstore sales have increased.
Top 12 highest paid authors
Aug 04 2016: According to Forbes Magazine, the world's top 12 highest-paid authors earned a combined $269 million over the last 12 months.

Forbes arrives at its estimates by looking at print, e-book and audiobook sales from Nielsen BookScan, while attempting to factor in TV and ...
Harry Potter fever builds
Jul 27 2016: Barnes & Noble reports that Harry Potter and the Cursed Child Parts I & II is the company's most pre-ordered book since Harry Potter and the Deathly Hallows in 2007. Stores across the country are currently preparing to host Countdown to Midnight Magic parties beginning ...
Co-author of Left Behind series, Tim LaHaye, dies aged 90
Jul 26 2016: The Rev. Tim LaHaye, a leader of the Christian fundamentalist movement and co-author of the best-selling "Left Behind" series of apocalyptic novels prophesying mass slaughters and the end of the world, died on Monday in a San Diego area hospital. He was 90.

The ...
Muggle Mob stops traffic on Broadway
Jul 25 2016: In anticipation of this Sunday's release of Harry Potter and the Cursed Child Parts One and Two (a two-part stage play written by Jack Thorne, J.K. Rowling and John Tiffany), more than 300 Potter fans gathered last Thursday for a massive flash mob, or "Muggle Mob," on ...
Jeff Bezos to have a bit part in new Star Trek movie
Jul 18 2016: Amazon founder Jeff Bezos has a bit part in the new "Star Trek Beyond" movie. Apparently security was tight on set for Bezos who arrived with a full contingent of security, and then waited patiently all day for crews to shoot the single tracking shot that includes his ...
USA bookstore sales up for the ninth month in a row
Jul 18 2016: May bookstore sales rose 3.1%, to $826 million, compared to May 2015, according to preliminary estimates from the Census Bureau. This marks the ninth month in a row that bookstore sales have risen - with an average growth for the year to date of 6.1%
British author Sally Beauman, author of "Destiny" and other novels, dies
Jul 16 2016: British author Sally Beauman died on July 7 aged 71. Writing in The Guardian, Lisa Appignanesi described Beauman as "a proud, loyal, fiercely private, beautiful and generous woman--at all ages. Her intelligence was incisive and broad. She could tell you everything, not ...
One-Month Free Membership
Editor's Choice
Harmony
by Carolyn Parkhurst In previous novels such as The Dogs of Babel and Lost and Found, Carolyn Parkhurst has shown herself...

Commonwealth
by Ann Patchett Opening Ann Patchett's novel Commonwealth about two semi-functional mid-late 20th Century ...

A Gentleman in Moscow
by Amor Towles It is June 21, 1922, and 33-year-old Count Alexander Ilyich Rostov is convicted of being a class ...
First Impressions
The Tea Planter's Wife
by Dinah Jefferies

An utterly engrossing, compulsive page-turner set in 1920s Ceylon.

Darling Days
by iO Tillett Wright

A devastatingly powerful memoir of one young woman's extraordinary coming of age.
Book Discussions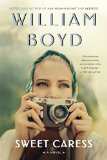 Win this book!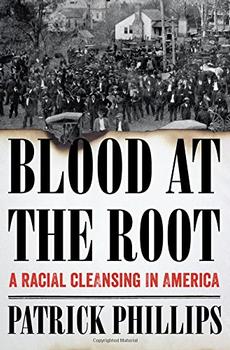 Blood at the Root
"A gripping, timely, and important examination of American racism."
- PW Starred Review
Word Play
Solve this clue:
and be entered to win..
Books that


entertain,
engage
& enlighten


Visitors can view some of BookBrowse for free. Full access is for members only.