Breaking news on authors, publishers, and book-related topics
BookBrowse Book News
Page 14 of 224
Man Booker International and Foreign Fiction Prizes to merge
Jul 07 2015: The Man Booker International Prize and the Independent Foreign Fiction Prize are to merge to create one annual award for a work of literary fiction translated into English.

Jonathan Taylor, chair of the Man Booker Foundation, said at a press conference this morning ...
Scribd dramatically cutting number of romance & erotica books in catalog as fans are "reading Scribd out of house and home"
Jul 01 2015: EBook subscription service Scribd is slashing dramatically the number of romance and erotica ebooks in its catalog. According to Smashwords CEO Mark Coker "80-90 percent of Smashwords romance and erotica titles will be dropped by Scribd, including nearly all of our most...
Apple loses federal appeal in e-book case. Will pay $450m
Jul 01 2015: The Second U.S. Circuit Court of Appeals in Manhattan has upheld a 2013 decision finding Apple liable for conspiring with publishers to raise the price of e-books. The 2-1 ruling follows three years of litigation, millions of dollars in legal fees and the decision by ...
Novelist James Salter dies aged 90
Jun 22 2015: James Salter, a writer who contemplated love, mortality and the lives of men of action in his novels and short stories and who built a quiet reputation as an extraordinary prose stylist, died June 19 in Sag Harbor, N.Y. He was 90.
Amazon to pay Kindle authors only for pages read, not books downloaded
Jun 16 2015: Amazon is changing the way it pays authors royalties for participation in its Kindle Unlimited e-book lending library in a move that would appear to be less favorable for authors.

Previously, Amazon paid royalties on the whole downloaded book if at least 10 percent ...
Paul Bacon, influential designer of more than 6500 book jackets dies aged 91
Jun 11 2015: You may not know his name but the chances are you've read many of his books. Paul Bacon, the influential designer of about 6500 book jacket covers including major literary works like Joseph Heller's Catch-22 and Philip Roth's Portnoy's Complaint, died on Monday in ...
European Commission opens antitrust investigation into Amazon
Jun 11 2015: The European Commission has opened a formal antitrust investigation into certain business practices by Amazon in the distribution of ebooks. The Commission will in particular investigate certain clauses included in Amazon's contracts with publishers. These clauses ...
Juan Felipe Herrera - the first Hispanic American U.S. poet laureate will be sworn in today
Jun 11 2015: Juan Felipe Herrera will become the first Hispanic American U.S. poet laureate when he is sworn in today.

He learned to love poetry by singing songs about the Mexican Revolution with his mother, a migrant farmworker in California.

Herrera, aged 66, has published ...
One-Month Free Membership
Editor's Choice
Here I Am
by Jonathan Safran Foer With almost all the accoutrements of upper middle-class suburban life, Julia and Jacob Bloch fit the...

Harmony
by Carolyn Parkhurst In previous novels such as The Dogs of Babel and Lost and Found, Carolyn Parkhurst has shown herself...

Commonwealth
by Ann Patchett Opening Ann Patchett's novel Commonwealth about two semi-functional mid-late 20th Century ...
First Impressions
Darling Days
by iO Tillett Wright

A devastatingly powerful memoir of one young woman's extraordinary coming of age.

The Tea Planter's Wife
by Dinah Jefferies

An utterly engrossing, compulsive page-turner set in 1920s Ceylon.
Book Discussions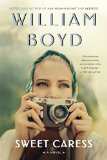 Win this book!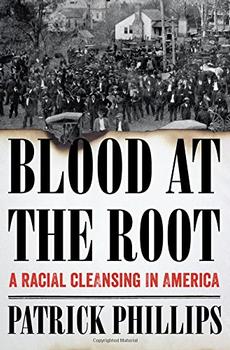 Blood at the Root
"A gripping, timely, and important examination of American racism."
- PW Starred Review
Word Play
Solve this clue:
and be entered to win..
Books that


entertain,
engage
& enlighten


Visitors can view some of BookBrowse for free. Full access is for members only.