Breaking news on authors, publishers, and book-related topics
BookBrowse Book News
Page 2 of 333
Swiss billionaire joins the bidding for Tribune Publishing
Mar 29 2021: An octogenarian Swiss billionaire who makes his home in Wyoming and has donated hundreds of millions to environmental causes is a surprise new player in the bidding for Tribune Publishing, the major newspaper chain that until recently seemed destined to end up in the ...
Beverly Cleary, beloved children's book author, dies at 104
Mar 26 2021: Children's author Beverly Cleary died Thursday in Carmel, Calif. She was 104 years old. Cleary was the creator of some of the most authentic characters in children's literature — Henry Huggins, Ralph S. Mouse and the irascible Ramona Quimby.
Larry McMurtry, novelist of the American West, dies at 84
Mar 26 2021: Larry McMurtry, a prolific novelist and screenwriter who demythologized the American West with his unromantic depictions of life on the 19th-century frontier and in contemporary small-town Texas, died on Thursday. He was 84.

Over more than five decades, Mr. McMurtry ...
National Book Critics Circle awards announced
Mar 26 2021: The winners of the National Book Critics Circle awards have been announced:
Fiction: Hamnet by Maggie O'Farrell.
Nonfiction: Island on Fire: The Revolt That Ended Slavery in the British Empire by Tom Zoellner
Biography: Stranger...
JRR Tolkien's own illustrations appear in Lord of the Rings for the first time
Mar 25 2021: A series of 30 illustrations, maps and sketches created by JRR Tolkien while he was writing The Lord of the Ring are to be included in the epic fantasy novel for the first time since its publication in 1954.

Tolkien was always modest about his abilities as an artist:...
Book workers call for day of solidarity with Amazon workers
Mar 25 2021: Publishing professionals, independent booksellers, literary publicists and others throughout the book business have pledged to join a day of solidarity on March 26 in support of Amazon warehouse workers in Bessemer, Ala., who are voting in a union election this month.
Eight writers awarded $165,000 Windham-Campbell Prizes
Mar 23 2021: The winners of the 2021 Windham-Campbell Prizes have been announced. Eight writers, who are being honored for their literary achievement or promise, will receive $165,000 each to support their work.

The prize is administered by Yale University. Two awards are given ...
Piranesi narrated by Chiwetel Ejiofor wins Audiobook of the Year award
Mar 23 2021: The Audio Publishers Association hosted the 26th annual Audie Awards virtually last night, making them open to the public for the first time.

The award for Audiobook of the Year was given to Piranesi by Susanna Clarke, narrated by Chiwetel Ejiofor (Bloomsbury).
One-Month Free
Discover books that
entertain, engage & enlighten.
Readers Recommend
The Widow Queen
by Elzbieta Cherezinska

The epic story of an 11th century Polish queen whose life and name were all but forgotten until now.

Reader Reviews

Of Women and Salt
by Gabriela Garcia

A kaleidoscopic portrait of generations of women from a 19th-century Cuban cigar factory to the present day.

Reader Reviews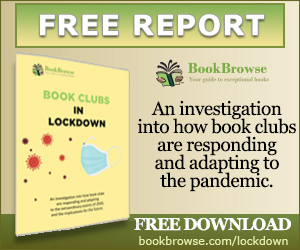 Win This Book!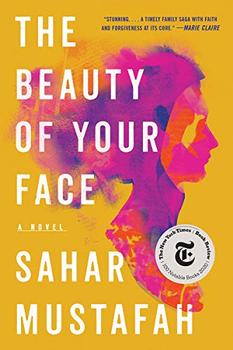 A New York Times Notable Book of 2020
"Stunning.… A timely family saga with faith and forgiveness at its core."
―Marie Claire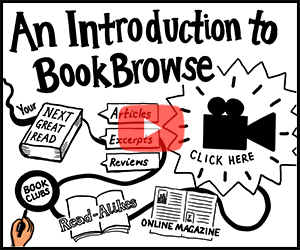 Wordplay
Solve this clue:
and be entered to win..
Books that


entertain,
engage
& enlighten


Visitors can view some of BookBrowse for free. Full access is for members only.