Breaking news on authors, publishers, and book-related topics
BookBrowse Book News
Page 1 of 226
Authors United merging with Authors Guild
Dec 07 2016: Authors United, the group of more than 1,000 writers that author Douglas Preston set up two years ago to battle Amazon's treatment of writers during the period the online retailer was restricting the sale of Hachette titles, is merging with the Authors Guild, the ...
Ann Patchett's guide for bookstore pilgrims
Dec 06 2016: In the New York Times Ann Patchett offers a guide for "bookstore pilgrims" who want to discover some of the best indie bookstores across the USA.
Author William Trevor dies aged 88
Nov 21 2016: Irish author William Trevor, 88, best known for his short stories, died Sunday evening. He won the O. Henry Prize four times and the Whitbread Award three times; he was also nominated for the Booker Prize five times. His US publisher Kathryn Court at Penguin commented ...
Patterson delivers on his promise to grant $1.75 million to help save school libraries.
Nov 19 2016: James Patterson has delivered on his pledge earlier this year of $1.75 million to help save school libraries with the second installment of the School Library Campaign.

In partnership with Scholastic Reading Club, the Patterson Pledge program is part of an ongoing ...
Roger Hobbs, author of Ghostman and Vanishing Games, dies aged 28
Nov 16 2016: Roger Hobbs, 28, author of the thrillers Ghostman and Vanishing Games, died of an overdose on November 14 in Portland, OR. Gary Fisketjon, Hobbs' editor at Knopf, said in a statement: "This is a shocking, tragic loss. Roger accomplished so much as a writer in so little ...
Gwen Ifill, award winning political reporter and author dies aged 61
Nov 14 2016: Gwen Ifill, an award-winning television journalist for NBC and PBS, former reporter for The New York Times and author who moderated vice-presidential debates in 2004 and 2008, died of cancer today at a hospice facility in Washington. She was 61.

Ms. Ifill had taken a...
Each 18-year-old Italian to be given €500 "cultural bonus" to spend how they like.
Nov 11 2016: The Italian government has launched an initiative to give a €500 (about $546) "cultural bonus" to young people on their 18th birthday. The money can be spent on books, concert tickets, theater tickets, cinema tickets, museum visits and trips to national parks. The aim ...
Support BookBrowse
Become a Member
and discover your next great read!
Book Discussion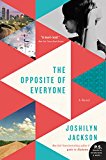 Award Winners
A Great Reckoning
by Louise Penny Canadian author Louise Penny is back with her twelfth entry in the Chief Inspector Armand Gamache ...

Homegoing
by Yaa Gyasi It's all very well to challenge people to be the masters of their own destiny, but when you...

When Breath Becomes Air
by Paul Kalanithi When Breath Becomes Air is the autobiography of Paul Kalanithi, written in the time period between ...
First Impressions
Victoria
by Daisy Goodwin

Daisy Goodwin breathes new life into Victoria's story, and does so with sensitivity, verve, and wit." - Amanda Foreman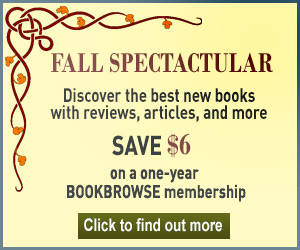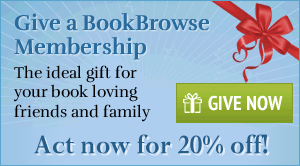 Who Said...
Silent gratitude isn't much use to anyone
Click Here to find out who said this, as well as discovering other famous literary quotes!
Word Play
The Big Holiday Wordplay:
$400+ in Prizes
Books that


entertain,
engage
& enlighten


Visitors can view some of BookBrowse for free. Full access is for members only.