Breaking news on authors, publishers, and book-related topics
BookBrowse Book News
Page 1 of 248
Jenny Joseph: 'I shall wear purple' poet dies aged 85
Jan 23 2018: Jenny Joseph, whose poem "Warning" was twice voted Britain's favorite poem, has died at the age of 85.

It is perhaps best known for its opening lines: "When I am an old woman I shall wear purple / With a red hat that doesn't go, and doesn't suit me."

Despite it ...
Peter Mayle, author of 'A Year in Provence,' dies aged 78
Jan 19 2018: Peter Mayle, author of A Year in Provence and other books including a series of crime novels, died on Thursday at a hospital near his home in Southern France.
"Fire and Fury" sells 192,000 copies in its first full week on sale.
Jan 19 2018: Henry Holt's efforts to rush more copies of Fire and Fury to stores appears to have partly met demand for the book. According to NPD BookScan, which tracks 80% to 85% of print sales, Michael Wolff's tell-all book about the Trump White House sold 191,838 copies in its ...
PBS announces new show, The Great American Read, launching in May
Jan 17 2018: Margaret Atwood, Junot Díaz, Lauren Graham John Irving, Bill T. Jones, Devon Kennard, Gayle King, Diane Lane, George R. R. Martin, Lesley Stahl and Many more will lend their voices to PBS' "The Great American Read."

The Great American Read, a new eight-part ...
PEN America to honor Stephen King with Literary Service Award
Jan 17 2018: PEN America is honoring Stephen King with its Literary Service Award at its annual literary gala in New York City on May 22. The award is given to "a critically-acclaimed writer whose body of work helps us understand and interpret the human condition, engendering ...
Margaret Atwood faces feminist backlash on social media over #MeToo
Jan 15 2018: Canadian author Margaret Atwood is facing a social media backlash after voicing concerns about the #MeToo movement and calling for due process in the case of a former university professor accused of sexual misconduct.
Author of "Hillbilly Elegy" considering running for Senate.
Jan 11 2018: J.D. Vance, who gained national recognition for his 2016 book, "Hillbilly Elegy," is seriously considering running in Ohio's key senate race, an adviser to Vance told CNN on Wednesday. This comes after Senate Majority Leader Mitch McConnell spoke with Vance about his ...
Vending machines that dispense short stories rather than snacks
Jan 09 2018: While many have lamented the lost art of reading in our social media-driven world, few have actually tried to do anything about it. Short Édition is the exception. In 2011, the Grenoble, France-based startup began installing short story-dispensing vending machines in ...
Support BookBrowse
Become a Member and discover books that entertain, engage & enlighten!
Book Discussion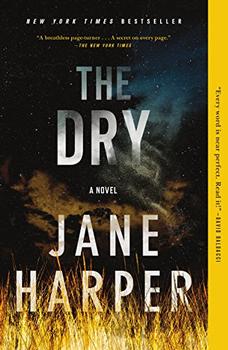 First Impressions
The Milk Lady of Bangalore
by Shoba Narayan

A charming story about our deep connection to the animals who live among us.
Reader Reviews

Our Lady of the Prairie
by Thisbe Nissen

A razor-sharp freight train barreling through the heart of the land and the land of the heart.
Reader Reviews
Win this book!
Mothers of Sparta: A Memoir
A dazzling literary memoir with shades of Mary Karr, Anne Lamott and Jenny Lawson.
Word Play
Solve this clue:
and be entered to win..
Books that


entertain,
engage
& enlighten


Visitors can view some of BookBrowse for free. Full access is for members only.