Breaking news on authors, publishers, and book-related topics
BookBrowse Book News
Page 8 of 226
Marilynne Robinson to be awarded Library of Congress Prize for American Fiction
Mar 31 2016: Acting Librarian of Congress David S. Mao has announced that Marilynne Robinson, author of such critically acclaimed novels as "Gilead" and "Home," will receive the Library of Congress Prize for American Fiction during the 2016 Library of Congress National Book Festival...
Thousands of poor residents banned from Silicon Valley library
Mar 31 2016: The New York Times reports on the sad state of the public library in San Jose, California where nearly a third of residents in poor neighborhoods are banned from entry to the library due to unpaid fines including what Director of Libraries Jill Bourne describes as "an ...
James Patterson to donate a further $1.75m to school libraries
Mar 30 2016: James Patterson will donate another $1.75 million to school libraries in 2016. The program was launched in 2015 in partnership with Scholastic Reading Club, which administers the grants. Of the nearly 28,000 entries received in 2015, 467 schools were awarded grants ...
Adult coloring book sales increase 12-fold to 12 million in 2015
Mar 23 2016: Sales in the adult coloring book category continue to rise. According to Nielsen Bookscan, about 12 million books were sold in 2015 compared with 1 million in 2014, with over 2000 individual titles available compared to about 300 in 2014.
Bookstores sales up for the fifth month in a row
Mar 16 2016: January bookstore sales in the USA rose 3.8%, to $1.48 billion, compared to January 2015, according to preliminary estimates from the Census Bureau. This marked the fifth month in a row that bookstore have risen, following a jump of 9.6% in December, rises of nearly 7% ...
Pat Conroy dies aged 70
Mar 05 2016: Pat Conroy died yesterday aged 70 after a short battle with pancreatic cancer. His tortured family life and the scenic marshlands of coastal South Carolina served as unending sources of inspiration for his fiction, notably the novels The Great Santini, The Lords of ...
Ingram to buy Perseus's distribution business
Mar 04 2016: A few days ago Perseus Book Group announced that Hachette would be buying their publishing arm, but it was unclear what would happen to their large distribution operation until yesterday when it was announced that this was to be bought by Ingram Content Group.

Perseus...
Hachette signs binding agreement to buy Perseus Book Group
Mar 02 2016: Having failed in its bid to buy the Perseus Book Group in 2014, Hachette Book Group announced Tuesday afternoon that it has entered into a binding agreement to acquire the company's publishing division. Perseus announced last September that it was looking for potential ...
Support BookBrowse
Become a Member
and discover your next great read!
Book Discussion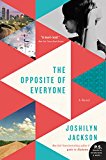 Award Winners
All We Have Left
by Wendy Mills September 11, 2001 is a date that few Americans will ever forget. It was on this day that our ...

A Great Reckoning
by Louise Penny Canadian author Louise Penny is back with her twelfth entry in the Chief Inspector Armand Gamache ...

Homegoing
by Yaa Gyasi It's all very well to challenge people to be the masters of their own destiny, but when you...
First Impressions
Victoria
by Daisy Goodwin

Daisy Goodwin breathes new life into Victoria's story, and does so with sensitivity, verve, and wit." - Amanda Foreman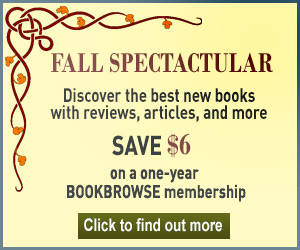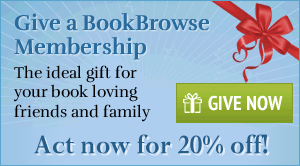 Who Said...
We must believe in luck. For how else can we explain the success of those we don't like?
Click Here to find out who said this, as well as discovering other famous literary quotes!
Word Play
The Big Holiday Wordplay:
$400+ in Prizes
Books that


entertain,
engage
& enlighten


Visitors can view some of BookBrowse for free. Full access is for members only.