Breaking news on authors, publishers, and book-related topics
BookBrowse Book News
Page 27 of 223
Forbes highest earners list adds three new authors
Sep 09 2014: Forbes have published their annual list of highest-earning authors (measured from June 2013 to June 2014). E.L. James, author of the 50 Shades books is still in the list, but not at the top, and some new names have joined - Veronica Roth, Gillian Flynn and John Green. ...
Man Booker Prize Shortlist Announced
Sep 09 2014: LONDON — The American authors Joshua Ferris and Karen Joy Fowler are among the six writers selected for the shortlist of the 2014 Man Booker Prize for Fiction, announced on Tuesday. Also on the shortlist are three British writers — Howard Jacobson, Neel Mukherjee and ...
Japanese publishers push back at new Amazon commission structure which is causing a surge in fees for small publishers
Aug 29 2014: A group of Japanese publishers have lashed out at Amazon's new book sale rules, after US and European authors accused the online retailer of using strong-arm negotiating tactics.
Nook Media launch 7" Samsung Galaxy Tab 4 NOOK - "first fully featured Android tablet optimized for reading." $179 including $200 of prebundled content.
Aug 21 2014: Nook Media (a subsidiary of Barnes & Noble and Samsung) have launched a new co-branded 7-inch tablet that combines Samsung technology with Nook content and reading experience. Described by B&N as "the first-ever full-featured Android tablet optimized for reading," the ...
2014 Hugo Awards announced
Aug 18 2014: This year's Hugo Awards were announced yesterday at the 72nd World Science Fiction Convention in London (Loncon 3)

Best Novel: Ancillary Justice by Ann Leckie (Orbit US / Orbit UK)

Best Novella: "Equoid" by Charles Stross (Tor.com, 09-2013)

Best ...
First ever Independent Bookstore Day to be May 2, 2015
Aug 15 2014: Inspired by the success of the first California Bookstore Day, all nine USA regional booksellers associations are planning a national Independent Bookstore Day next May 2.

One of the first orders of business is to come up with a logo. The associations are offering $...
Your local bookstore needs you - US bookstore sales down 8% year on year!
Aug 14 2014: Bookstore sales in the USA are down 7.9% for the half year to June. The Census Bureau definition of the bookstore category is "establishments primarily engaged in retailing a general line of new books. These establishments may also sell stationery and related items, ...
Amazon issues strange note to Kindle authors about its dispute with Hachette
Aug 11 2014: Late Friday night Amazon issued another strange note about its dispute with Hachette, this time in the form of a letter from the "Amazon Books Team" to Kindle Direct Publishing authors with the subject line "Important Kindle request."

The e-mail asked the authors, ...
One-Month Free Membership
Editor's Choice
A Gentleman in Moscow
by Amor Towles It is June 21, 1922, and 33-year-old Count Alexander Ilyich Rostov is convicted of being a class ...

I Contain Multitudes
by Ed Yong If a stranger were to accost you on the street and tell you that, from birth, you have never been ...

Night of the Animals
by Bill Broun Debut novelist Bill Broun is a gentle, exquisite literary surgeon. His protagonist, 90-year-old ...
First Impressions
The Tea Planter's Wife
by Dinah Jefferies

An utterly engrossing, compulsive page-turner set in 1920s Ceylon.
Book Discussions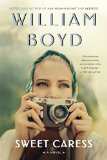 Win this book!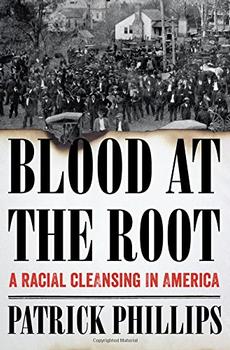 Blood at the Root
"A gripping, timely, and important examination of American racism."
- PW Starred Review
Word Play
Solve this clue:
and be entered to win..
Books that


entertain,
engage
& enlighten


Visitors can view some of BookBrowse for free. Full access is for members only.