Breaking news on authors, publishers, and book-related topics
BookBrowse Book News
Page 27 of 226
Amazon sales rose 20% in 3rd qtr but lost $544m
Oct 24 2014: Amazon's release of its third quarter financial results Thursday afternoon gave analysts and investors lots to think about as the giant e-tailer posted a large quarterly loss, forecast the possibility of a loss for the fourth quarter and had slowing growth in its media ...
National Book Awards Shortlist for Nonfiction Announced
Oct 15 2014: The National Book Awards have announced their nonfiction shortlist consisting of five titles:

Roz Chast, Can't We Talk About Something More Pleasant? (Bloomsbury)
Anand Gopal, No Good Men Among the Living: America, the Taliban, and the War through Afghan ...
National Book Award Fiction Shortlist Announced
Oct 15 2014: The National Book Awards have announced their fiction shortlist
Australian Author Wins Man Booker Prize
Oct 14 2014: Australian author Richard Flanagan has won the £50,000 Man Booker Prize for his wartime novel The Narrow Road to the Deep North. Flanagan's novel is set during the construction of the Thailand-Burma Death Railway in World War Two. This was the first year that the Man ...
Amazon to open store near Empire State Building in New York, also in San Francisco and Sacramento
Oct 13 2014: Amazon will soon open small warehouse/stores in Manhattan, San Francisco and Sacramento.

According to the Wall Street Journal, which reported on the New York store, apparently, the stores will function as "mini warehouse, with limited inventory for same-day delivery...
Patrick Modiano Wins Nobel Prize in Literature
Oct 09 2014: Patrick Modiano, the French novelist whose works often explore the traumas of the Nazi occupation of France and hinge on the themes of memory, alienation and the puzzle of identity, won the 2014 Nobel Prize in Literature on Thursday.
HarperCollins expands into Germany, its first foray into foreign-language publishing
Oct 08 2014: In its first foray into foreign-language publishing, HarperCollins is creating HarperCollins Germany with a first list of 50 titles. The new operation is an expansion of the Harlequin publishing program in Hamburg, which will provide the resources to support the ...
Support BookBrowse
Become a Member
and discover your next great read!
Book Discussion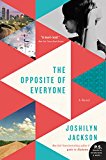 Award Winners
A Great Reckoning
by Louise Penny Canadian author Louise Penny is back with her twelfth entry in the Chief Inspector Armand Gamache ...

Homegoing
by Yaa Gyasi It's all very well to challenge people to be the masters of their own destiny, but when you...

When Breath Becomes Air
by Paul Kalanithi When Breath Becomes Air is the autobiography of Paul Kalanithi, written in the time period between ...
First Impressions
Victoria
by Daisy Goodwin

Daisy Goodwin breathes new life into Victoria's story, and does so with sensitivity, verve, and wit." - Amanda Foreman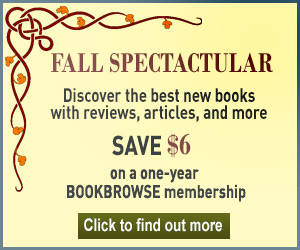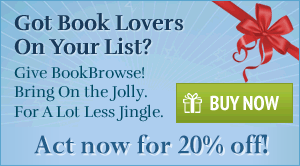 Who Said...
Finishing second in the Olympics gets you silver. Finishing second in politics gets you oblivion.
Click Here to find out who said this, as well as discovering other famous literary quotes!
Word Play
The Big Holiday Wordplay:
$400+ in Prizes
Books that


entertain,
engage
& enlighten


Visitors can view some of BookBrowse for free. Full access is for members only.