Breaking news on authors, publishers, and book-related topics
BookBrowse Book News
Page 26 of 224
Ralph Cosham, voice of Armand Gamache in Louise Penny's books, has died
Oct 01 2014: Ralph Cosham, the narrator of Louise Penny's Armand Gamache series and many other audio books has died suddenly. Louise Penny posted the following on her Facebook page this morning:

"Just received the desperately sad news that Ralph Cosham passed away yesterday. I'm so...
Penguin Random House agree first look deal with Universal Pictures
Sep 24 2014: Penguin Random House is deepening its commitment to bringing more of its books to movie screens. Through a two-year first-look agreement with Universal Pictures, which will be overseen by Random House Studios head Peter Gethers, PRH will be a producer on projects ...
National Book Awards nonfiction longlist announced...
Sep 17 2014: The National Book Awards have announced their nonfiction longlist consisting of 10 titles:

Roz Chast, Can't We Talk About Something More Pleasant? (Bloomsbury)
John Demos, The Heathen School: A Story of Hope and Betrayal in the Age of the Early Republic (...
MacArthur Genius Grants
Sep 17 2014: This year's 21 MacArthur fellows have been announced including cartoonist and graphic memoirist Alison Bechdel, translator and Poet Khaled Mattawa, poet Terrance Hayes and playwright Samuel Hunter.

MacArthur Fellowships, also known as "Genius Grants" are awarded ...
National Book Award longlist for fiction - all books on BookBrowse, most with excerpts!
Sep 17 2014: The National Book Awards have announced their fiction longlist
National Book Foundation's YA longlist
Sep 16 2014: The National Book Award longlist for this year's Young People's Literature category is:

The Impossible Knife of Memory by Laurie Halse Anderson (Viking)
Girls Like Us by Gail Giles (Candlewick)
Skink: No Surrender by Carl Hiaasen (Knopf)
Greenglass House...
Advocates for Independent Business launch #efairnessnow campaign
Sep 12 2014: Advocates for Independent Business, a coalition that includes the American Booksellers Association and a number of Local First groups, is launching #efairnessnow, a social media campaign in support of e-fairness. The goal "is to persuade customers of indie stores to ...
88% of Millennials read a book in the past year
Sep 11 2014: 88% of Americans aged 16-29 (aka Millennials) have read a book in the past year. This is higher than the 79% of those aged 30+ who have reada book in the past year. Of the Millennials 37% read at least one e-book.

Interestingly, 50% of Millennials visited a ...
One-Month Free Membership
Editor's Choice
Harmony
by Carolyn Parkhurst In previous novels such as The Dogs of Babel and Lost and Found, Carolyn Parkhurst has shown herself...

Commonwealth
by Ann Patchett Opening Ann Patchett's novel Commonwealth about two semi-functional mid-late 20th Century ...

A Gentleman in Moscow
by Amor Towles It is June 21, 1922, and 33-year-old Count Alexander Ilyich Rostov is convicted of being a class ...
First Impressions
The Tea Planter's Wife
by Dinah Jefferies

An utterly engrossing, compulsive page-turner set in 1920s Ceylon.

Darling Days
by iO Tillett Wright

A devastatingly powerful memoir of one young woman's extraordinary coming of age.
Book Discussions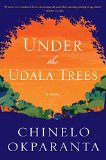 Win this book!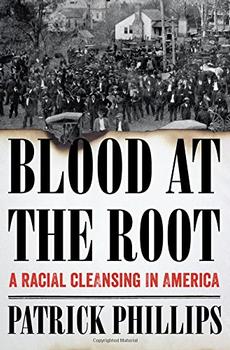 Blood at the Root
"A gripping, timely, and important examination of American racism."
- PW Starred Review
Word Play
Solve this clue:
and be entered to win..
Books that


entertain,
engage
& enlighten


Visitors can view some of BookBrowse for free. Full access is for members only.