Breaking news on authors, publishers, and book-related topics
BookBrowse Book News
Page 24 of 235
Jeff Bezos rebuts NY Times article with an open letter to employees #amazon
Aug 17 2015: In response to Sunday's New York Times article that describes Amazon as a cruel and back-stabbing environment, Jeff Bezos sent a company wide memo to employees which has been posted on GeekWire:

"...The NYT article prominently features anecdotes describing ...
NY Times article reveals dog eat dog culture among Amazon white collar workers
Aug 15 2015: In an extensive article The New York Times looks at how Amazon is conducting an experiment in how far it can push white-collar workers to get them to achieve its ever-expanding ambitions. Written by Jodi Kantor and David Streitfeld the piece paints a picture of a harsh ...
Alan Cheuse, novelist, teacher and longtime literary commentator for NPR has died aged 75
Aug 03 2015: Alan Cheuse, the novelist, teacher and longtime literary commentator for NPR, died on Friday from injuries sustained in a car accident in California two weeks ago. He was 75.

"On behalf of the family, we are in deep grief at the loss of our beloved father, husband ...
Man Booker Longlist Announced
Jul 29 2015: The longlist, or 'Man Booker Dozen', for the £50,000 Man Booker Prize is announced and includes A Brief History of Seven Killings, A Spool of Blue Thread and A Little Life, among others.

This year's longlist of 13 books was selected by a panel of five judges chaired...
BookBrowse Publishes White Paper: Book Clubs in The USA
Jul 28 2015: Based on recent research, in-depth interviews and extensive experience, BookBrowse's just published white paper provides an intriguing and insightful look at Book Clubs.

Download it for free at bookbrowse.com/wp

Find out:

• The two life stages when book...
Author and NPR reporter Alan Cheuse in coma after serious car accident
Jul 22 2015: As reported by Shelf Awareness, author and NPR book reviewer Alan Cheuse remains in a coma after having been seriously injured in a car accident as he was driving from the annual conference of the Community of Writers at Squaw Valley to Santa Cruz, Calif., last week. He...
Go Set a Watchman sells 1.1 million copies in North America in first week
Jul 21 2015: Harper Lee's Go Set a Watchman has sold 1.1 million digital and physical copies in North America in its first week. HarperCollins says that Watchman is now the fastest-selling book in its history and has already reprinted multiple times so there are now 3.3 million ...
US novelist E.L. Doctorow dies at 84
Jul 21 2015: E.L. Doctorow, critically acclaimed author of the novels Ragtime and Billy Bathgate, has died in a New York hospital of complications from lung cancer. He was 84. In a 50-year career, Doctorow published 10 novels, a stage drama, two books of short fiction and ...
Support BookBrowse
Become a Member and discover books that entertain, engage & enlighten!
Editor's Choice
The Force
by Don Winslow Intense! That's the word. Winslow's The Force rips through its four hundred pages with the...

Shadow Man
by Alan Drew Alan Drew's debut novel, Gardens of Water, was an ambitious work of literary fiction set amid ...

The Noise of Time
by Julian Barnes Confession: I do two terrible – some say unforgivable – things while reading a book. First...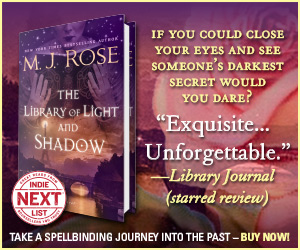 Win this book!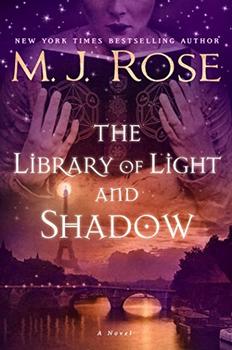 The Library of Light and Shadow by M.J. Rose
"Possibly her best yet. A sensuous, sumptuous, and spellbinding novel." - Kirkus Reviews
First Impressions
The Necklace
by Claire McMillan

For readers of The Nest, the intelligent, intoxicating story of long-simmering family secrets.
Reader Reviews
Word Play
Solve this clue:
and be entered to win..
Book Discussion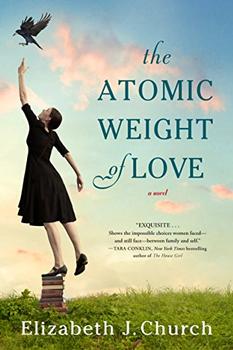 Books that


entertain,
engage
& enlighten


Visitors can view some of BookBrowse for free. Full access is for members only.