Breaking news on authors, publishers, and book-related topics
BookBrowse Book News
Page 22 of 226
Faber & Faber and Farrar, Straus and Giroux terminate 17 year partnership in USA
Feb 17 2015: Publishers Lunch report that Faber and Faber and FSG announced jointly on Tuesday that they will terminate their 17-year partnership in the American-based Faber and Faber, Inc. effective immediately. Farrar will retain the rights to all of the titles published through ...
Former US poet laureate Philip Levine dies aged 87
Feb 17 2015: Poet Philip Levine has died aged 87. The Former U.S. poet laureate won a Pulitzer Prize in 1995 for The Simple Truth. He also won two National Book Awards and two National Book Critics Circle Awards for other works.
American Booksellers discuss concerns over minimum wage increases - philosophically in favor but logistically challenging
Feb 12 2015: At the American Booksellers Association this week members discussed a range of topics including the rise in the minimum wage in may parts of the US. Steve Bercu, owner of Bookpeople in Austin, Tex., and the president of the ABA, pointed out that the majority of ...
Following the success of last year's California Bookstore Day, the first national Independent Bookstore Day will happen on May 2!
Feb 10 2015: Last year's California Bookstore Day was such a rousing success that the idea is going national this year, on May 2.

The mission, according to Samantha Schoech, who is producing both Independent Bookstore Day and California Bookstore Day, is not just to sell the 16 ...
Historian Martin Gilbert, official biography of Winston Churchill, dies
Feb 04 2015: Sir Martin Gilbert, the distinguished historian of more than 80 history books and atlases, and official biographer of Winston Churchill, has died aged 78 after a long illness.
Amazon maybe buying some RadioShack stores in order to showcase products locally #amazon
Feb 03 2015: Sources say that Amazon is in discussion with bankrupt RadioShack about buying some of its stores in the USA with the intent that these would serve as showcases for Amazon's products, as well as potential pickup and drop-off centers for online customers.
Harper Lee to publish sequel to To Kill a Mockingbird
Feb 03 2015: An unpublished novel by Harper Lee is to finally see the light of day, 60 years after the US author put it aside to write To Kill a Mockingbird.

Go Set a Watchman, which features the character of Scout Finch as an adult, will be released on 14 July.

Lee wrote it ...
Books-A-Million Majority Owners Offer to Buy Whole Company
Feb 02 2015: Books-A-Million executive chairman Clyde B. Anderson and his family, who directly and in trusts own 58.2% of the company's outstanding common stock, have made an offer to buy the rest of the company for $2.75 a share--or about $17.3 million. Their offer values the ...
Support BookBrowse
Become a Member
and discover your next great read!
Book Discussion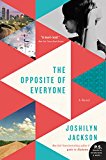 Award Winners
A Great Reckoning
by Louise Penny Canadian author Louise Penny is back with her twelfth entry in the Chief Inspector Armand Gamache ...

Homegoing
by Yaa Gyasi It's all very well to challenge people to be the masters of their own destiny, but when you...

When Breath Becomes Air
by Paul Kalanithi When Breath Becomes Air is the autobiography of Paul Kalanithi, written in the time period between ...
First Impressions
Victoria
by Daisy Goodwin

Daisy Goodwin breathes new life into Victoria's story, and does so with sensitivity, verve, and wit." - Amanda Foreman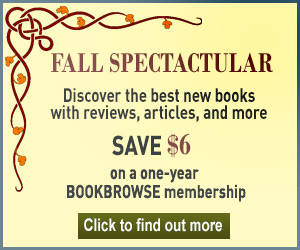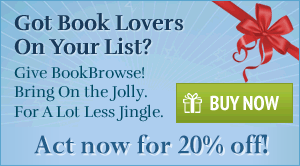 Who Said...
We should have a great fewer disputes in the world if words were taken for what they are
Click Here to find out who said this, as well as discovering other famous literary quotes!
Word Play
The Big Holiday Wordplay:
$400+ in Prizes
Books that


entertain,
engage
& enlighten


Visitors can view some of BookBrowse for free. Full access is for members only.