Breaking news on authors, publishers, and book-related topics
BookBrowse Book News
Page 18 of 223
Finalists announced for Man Booker International Prize 2015
Mar 24 2015: Ten writers are on the judges' list of finalists under serious consideration for the sixth Man Booker International Prize, the £60,000 award which recognises one writer for his or her achievement in fiction.

The authors come from ten countries with six new ...
Overdrive, leading provider of e-books and audio books to libraries, bought by Japanese Rakuten, who already own Kobo e-readers
Mar 20 2015: Japanese Internet services giant Rakuten is buying OverDrive, Inc. for $410 million in cash. Overdrive facilitates e-book and audiobook lending for more than 30,000 libraries in 40 countries. In 2012, Rakuten bought Kobo, the global retailer of e-reading devices and e-...
Harper Lee 'not pressured into releasing second novel'
Mar 13 2015: US investigators have closed an inquiry into whether Harper Lee was pressured into publishing a sequel to To Kill a Mockingbird.

Lee herself was "extremely hurt" by allegations she was manipulated, her lawyer Tonja Carter said.

To Kill a Mockingbird was published ...
Does Harper Lee endorse publication of "Go Set a Watchman"? - State of Alabama investigates #harperlee
Mar 12 2015: From the moment it was announced that a second novel by Harper Lee was to be published people have raised doubts as to whether this was something that the famously publicity-shy author, now aged 88 - wanted.

Despite reassurances from her publisher, lawyer and ...
Terry Pratchett, author of Discworld, dies aged 66
Mar 12 2015: Terry Pratchett, author of the Discworld series, has died aged 66, having had Alzheimer's disease for eight years. "The world has lost one of its brightest, sharpest minds," said Larry Finlay of his publishing company, Transworld. Pratchett, who wrote more than 70...
James Patterson giving away $1.25m to school libraries
Mar 09 2015: After giving away $1 million to independent bookstores last year, author James Patterson is giving $1.25 million to school libraries this year. Donations will range from $1,000 to $10,000 per school. Anyone can nominate a school library, click below for application
Elizabeth McCracken wins $20,000 Story Prize for Thunderstruck
Mar 05 2015: Elizabeth McCracken has won The Story Prize for her collection Thunderstruck. The prize is worth $20,000

The other finalists for The Story Prize for books published in 2014 were authors Francesca Marciano for The Other Language (Pantheon) and Lorrie Moore for Bark (...
Yasar Kemal, Turkish novelist and outspoken political critic, dies aged 91
Mar 03 2015: Yasar Kemal, the master storyteller who repeatedly clashed with the Turkish state while emerging as his country's first novelist of global stature, died on Saturday in Istanbul aged 91.
One-Month Free Membership
Editor's Choice
Harmony
by Carolyn Parkhurst In previous novels such as The Dogs of Babel and Lost and Found, Carolyn Parkhurst has shown herself...

Commonwealth
by Ann Patchett Opening Ann Patchett's novel Commonwealth about two semi-functional mid-late 20th Century ...

A Gentleman in Moscow
by Amor Towles It is June 21, 1922, and 33-year-old Count Alexander Ilyich Rostov is convicted of being a class ...
First Impressions
The Tea Planter's Wife
by Dinah Jefferies

An utterly engrossing, compulsive page-turner set in 1920s Ceylon.

Darling Days
by iO Tillett Wright

A devastatingly powerful memoir of one young woman's extraordinary coming of age.
Book Discussions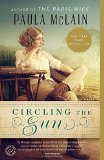 Win this book!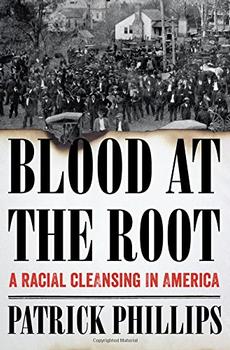 Blood at the Root
"A gripping, timely, and important examination of American racism."
- PW Starred Review
Word Play
Solve this clue:
and be entered to win..
Books that


entertain,
engage
& enlighten


Visitors can view some of BookBrowse for free. Full access is for members only.