Breaking news on authors, publishers, and book-related topics
BookBrowse Book News
Page 18 of 248
Chet Cunningham, author of more than 450 books, dies aged 88
Mar 28 2017: Prolific writer Chet Cunningham, author of more than 450 books including Westerns, thrillers, military history, medical guides, died March 14 aged 88. Cunningham "credited his output to his daily deadline training as a journalist and to a work ethic that usually had him...
New Bill Would Let Trump Pick the Next Register of Copyrights
Mar 24 2017: With a search for the next Register of Copyrights currently underway, a bill introduced in Congress yesterday would let Donald Trump make that appointment, rather than Librarian of Congress Carla Hayden.

Currently, the Register of Copyrights is appointed by and ...
Colin Dexter, creator of the Inspector Morse novels, died Tuesday
Mar 21 2017: The crime writer Colin Dexter, creator of the much-loved character Inspector Morse, has died at the age of 86.

A statement from his publisher, Macmillan, said: "With immense sadness, Macmillan announces the death of Colin Dexter, who died peacefully at home in Oxford...
National Book Critics Circle Awards
Mar 17 2017: The winners of the 2016 National Book Critics Circle Awards were announced last night:

Fiction: LaRose by Louise Erdrich
Nonfiction: Evicted: Poverty and Profit in the American City by Matthew Desmond
Poetry: House of Lords and Commons by Ishion Hutchinson
...
Oxford comma dispute that could cost millions!
Mar 17 2017: The New York Times reports on a class-action lawsuit about overtime pay for truck drivers that hinges on perhaps the most polarizing punctuation mark - the Oxford comma.
Read so you know the world
Mar 17 2017: Libyan author Hisham Matar offers an inspiring ode to the power of books in The New York Times:

"Whenever I was encouraged by my elders to pick up a book, I was often told, 'Read so as to know the world.' And it is true; books have invited me into different countries,...
Reading Without Walls Month to debut in April
Mar 16 2017: Reading Without Walls Month makes its debut this April. This program, an annual celebration of reading and diversity, is inspired by the platform of the National Ambassador for Young People's Literature, Gene Luen Yang. The National Ambassador program is a partnership ...
Richard Wagamese dies aged 61
Mar 15 2017: Canadian author Richard Wagamese, one of the leading indigenous writers in North America, died March 10. He was 61. Wagamese began his writing career in 1979, first as a journalist, then as a radio and television broadcaster. In 1991, he became the first indigenous ...
Support BookBrowse
Become a Member and discover books that entertain, engage & enlighten!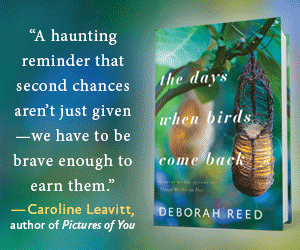 Book Discussion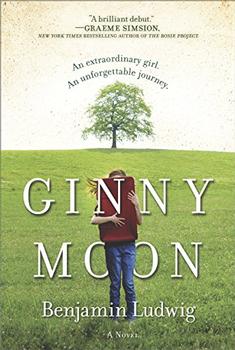 First Impressions
The Days When Birds Come Back
by Deborah Reed

A graceful testament to endurance, rebuilding, and the possibilities of coming home.
Reader Reviews
Win this book!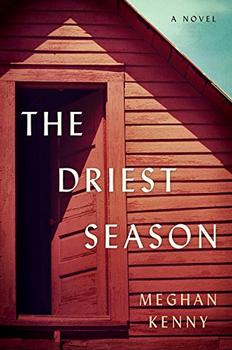 Win One of 50 Copies of This Exceptional Debut!
A deeply affecting story of loss, heartache, and—finally—hope.
Word Play
Solve this clue:
and be entered to win..
Books that


entertain,
engage
& enlighten


Visitors can view some of BookBrowse for free. Full access is for members only.