Breaking news on authors, publishers, and book-related topics
BookBrowse Book News
Page 16 of 226
U.S. Dept of Justice called on to investigate Amazon's business practices
Jul 13 2015: In an unprecedented joint action, U.S. booksellers, authors, and literary agents called on the U.S. Department of Justice (DOJ) to investigate the business practices of Amazon.com. The action comes as similar efforts are underway in the European Union.

In a letter ...
First chapter of Harper Lee's "Go Set a Watchman" now available in 3 newspapers
Jul 10 2015: The first chapter of Harper Lee's "Go Set a Watchman" is now available to read in the Wall Street Journal (US), Guardian (UK) and Sydney Morning Herald (Aus). All three also have a recording of Reese Witherspoon reading the first chapter.

The Wall Street Journal and...
Poet Tate dies aged 71
Jul 10 2015: Pulitzer Prize winning poet and long time University of Massachusetts professor James Tate died Wednesday aged 71.

A distinguished professor of English at the University of Massachusetts Amherst, where he had taught since 1971, Mr. Tate was awarded the Pulitzer Prize...
Lawrence Hill appointed to the Order of Canada
Jul 07 2015: Author Lawrence Hill has been appointed to the Order of Canada for his writing representing black history in Canada and for his charitable efforts to help girls and women in Africa through the Aminata Fund, named for The Book of Negroes (published in the USA as Someone...
Man Booker International and Foreign Fiction Prizes to merge
Jul 07 2015: The Man Booker International Prize and the Independent Foreign Fiction Prize are to merge to create one annual award for a work of literary fiction translated into English.

Jonathan Taylor, chair of the Man Booker Foundation, said at a press conference this morning ...
Scribd dramatically cutting number of romance & erotica books in catalog as fans are "reading Scribd out of house and home"
Jul 01 2015: EBook subscription service Scribd is slashing dramatically the number of romance and erotica ebooks in its catalog. According to Smashwords CEO Mark Coker "80-90 percent of Smashwords romance and erotica titles will be dropped by Scribd, including nearly all of our most...
Apple loses federal appeal in e-book case. Will pay $450m
Jul 01 2015: The Second U.S. Circuit Court of Appeals in Manhattan has upheld a 2013 decision finding Apple liable for conspiring with publishers to raise the price of e-books. The 2-1 ruling follows three years of litigation, millions of dollars in legal fees and the decision by ...
Novelist James Salter dies aged 90
Jun 22 2015: James Salter, a writer who contemplated love, mortality and the lives of men of action in his novels and short stories and who built a quiet reputation as an extraordinary prose stylist, died June 19 in Sag Harbor, N.Y. He was 90.
Support BookBrowse
Become a Member
and discover your next great read!
Book Discussion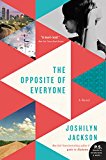 Award Winners
A Great Reckoning
by Louise Penny Canadian author Louise Penny is back with her twelfth entry in the Chief Inspector Armand Gamache ...

Homegoing
by Yaa Gyasi It's all very well to challenge people to be the masters of their own destiny, but when you...

When Breath Becomes Air
by Paul Kalanithi When Breath Becomes Air is the autobiography of Paul Kalanithi, written in the time period between ...
First Impressions
Victoria
by Daisy Goodwin

Daisy Goodwin breathes new life into Victoria's story, and does so with sensitivity, verve, and wit." - Amanda Foreman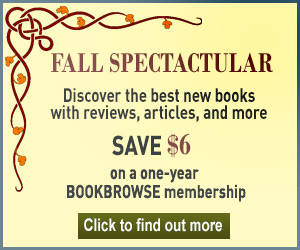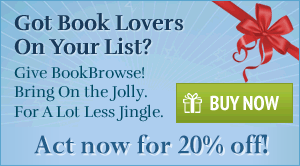 Who Said...
There is no science without fancy and no art without fact
Click Here to find out who said this, as well as discovering other famous literary quotes!
Word Play
The Big Holiday Wordplay:
$400+ in Prizes
Books that


entertain,
engage
& enlighten


Visitors can view some of BookBrowse for free. Full access is for members only.