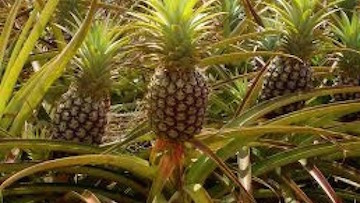 In the story "The Auroras," in Daniel Alarcon's collection The King is Always Above the People, one of the characters is a woman who is studying drought-resistant crops.

Jill Farrant, one of the many scientists working in the field, points out that research has become even more urgent as climate change and an increase in population have led to an untenable situation in many regions of the world, including in Africa, where most of her study focuses. Scientists like Farrant are studying the characteristics of naturally drought-resistant plants and working to transfer some of those genes to more common crops.

What properties do drought-resistant plants possess? For one thing, many of them take in carbon dioxide in the night. Most plants do this during the day, leaving their pores (stomata) open and therefore vulnerable to moisture loss. However drought-resistant plants conduct this process at night and close their pores during the day when the rate of water loss from evaporation is...