Frequently Asked Questions About Membership
Start your one-month free trial
I'm not sure if BookBrowse is right for me.
If you enjoy intelligent fiction and nonfiction that entertains as it informs, such as novels that whisk you to interesting times and places, thrillers that are more than page turners, and narrative non-fiction that reads like the best novels, you'll love BookBrowse!

If you love discovering upcoming authors ahead of the crowd BookBrowse is for you. Library-goers particularly enjoy our Preview issues so they can get their names at the top of the library wait-list!

Publishers estimate that one third of books bought are never read and another third are never finished! If you're fed up with wasting your time and money on books that don't live up to your expectations, BookBrowse is for you - because our entire focus is on seeking out and recommending the best and most interesting books and giving you everything you need to decide which are right for you.


After my one-month free trial, how much does BookBrowse cost?
After your one-month free trial, our regular membership rate is $10.00 for three months, or $35.00 for one year. This includes full access to all of our membership content including 40 issues of our online-magazine each year.


>What do I get as a member that I don't get in the free version?
There's a summary of our membership features on the join page.

If you want to know more, you can:
Browse a comparison chart of free versus membership features here,
or read a full description of BookBrowse's many features here.


If this is a free trial why do you ask for my credit/debit card details?
In the past we tried to offer a free trial without asking for credit/debit card details but we found that the offer was widely abused by people who would sign up for multiple free trials one after the other - which created significant administrative costs for us. So now, just like the vast majority of other business on the internet, we ask for your credit/debit card details at the time you start your free trial so we can validate them - but you will not be charged unless you continue as a member after the free trial expires.


I'm worried you'll make it difficult for me to cancel
Cancelling your trial membership is easy. Although most of our trial members choose to stay on as members, you can cancel easily at anytime - online, or by emailing or calling us. Contact details are easily available at BookBrowse, in the email confirmation you'll receive when you start your trial and at the bottom of this FAQ. You don't even have to worry about timing your cancellation to maximize your free membership period, because you can cancel at anytime and still retain membership access to the end of the free-trial period.


What if I forget to cancel or decide later I don't want to be a member?
You are always protected by our no risk money-back guarantee: If you're dissatisfied anytime in the first three months contact us and we'll give you a full refund; anytime after that we'll refund the remaining portion of your membership.


Are my credit/debit card details secure?
Yes. BookBrowse's payment process is secured by a very high level of encryption. In addition, payments are passed directly to our payment processor, Verisign, and never stored on our server - so even in the unlikely event that BookBrowse was hacked nobody would be able to get your credit card information. If you prefer, you can telephone us to start your one month free trial.


Will you share my personal information with other companies?
Absolutely not. We hate spam as much as you do, probably more! We have never and will never sell, rent or offer for free our mailing list to any other company.


BookBrowse looks interesting but why should I pay when there's so much book information available for free?
These days, information is plentiful to the point of being overwhelming, but selection and analysis are difficult to come by. BookBrowse is independent; we're not owned by a publisher, bookseller or book distributor; we don't accept payments to recommend books and we don't sell books. This frees us to recommend the books that we truly believe are the most interesting and well written instead of the ones that have the biggest marketing budgets!

If you're happy following the crowd reading the same old handful of bestselling authors that everyone else is reading then you don't need BookBrowse. But if you want to find out what's new and notable ahead of the curve, and especially if you're fed up with spending your time on books that don't live up to your expectations, then BookBrowse could be just what you need!


I'd like to know what existing members think of BookBrowse
We have received literally thousands of complimentary messages from members over the years. Here are a sample:
I really enjoy your website and my book club friends think I am so smart because I am so informed about books! - Betty

BookBrowse makes me feel confident and intelligent when I go to my book club. I also terrorize my local librarians always wanting the newly published books! - Rita

I wanted to let you know that I've never been in ANY group or organization with such personal service, even face-to-face ones with people I know. I'm very impressed. - Susan

You are directly responsible for expanding my reading horizons exponentially. - Georganne

I keep passing BookBrowse to my friends. I will be 72 years old next Monday and my "20-something" friends love it just as much as I do! - Bev

Being a few years into retirement and a book lover, it was really great to find your site. Since then I have also purchased a membership for my son. - Bob

I was hesitant to pay for full membership privileges, but it would be a bargain at twice the price. - Karen

As a bookstore owner I find BookBrowse very helpful in keeping up with new titles as I am frequently consulted by local book clubs. - Bill

BookBrowse just gets better and better over time - kind of like a fine wine; the richest content of any readers' advisory service by far. - Carol, Librarian

More quotes


How do I contact BookBrowse?
We are always glad to hear from you by telephone, email or mail:

Email:
Because of the extraordinary levels of spam we receive it's easy for genuine emails to get lost in the crowd, so it's best to contact us using the contact form at http://www.bookbrowse.com/contactus/
If you received this FAQ as part of an email, you can send us a message by replying to the email address on the email.

Telephone:
Our phone number is: (+1) 408-867 6500
You can also call us toll free from the 48 US States and Canada: 1-800-745-5306
If you're in the UK you can call us at UK domestic rates: 0207 7096 0431

Mail
BookBrowse LLC
PO Box 2157
Saratoga, CA 95070
Support BookBrowse
Become a Member and discover books that entertain, engage & enlighten!
Editor's Choice
My Name Is Leon
by Kit De Waal Kit de Waal's striking debut, My Name is Leon, has inspired this big, long, complicated question: ...

New People
by Danzy Senna Danzy Senna has spent virtually her entire writing career exploring the complicated intersections of...

Hunger
by Roxane Gay In this penetrating and fearless memoir, author Roxane Gay discusses her battle with body acceptance...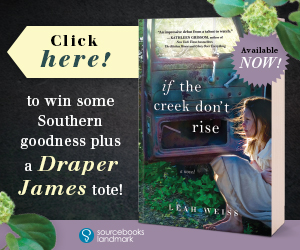 Book Discussion
First Impressions
Young Jane Young
by Gabrielle Zevin

From the author of The Storied Life of A. J. Fikry comes a novel that will have everyone talking.
Reader Reviews
Win this book!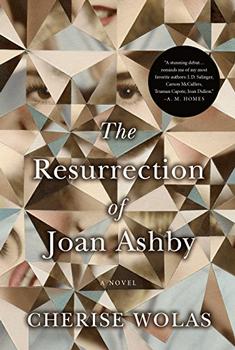 The Resurrection of Joan Ashby by Cherise Wolas
Epic, propulsive, incredibly ambitious, and dazzlingly written--a story about sacrifice and motherhood.
Word Play
Solve this clue:
and be entered to win..
Books that


entertain,
engage
& enlighten


Visitors can view some of BookBrowse for free. Full access is for members only.