Find a book
Find Your Next Great Read!
Readers Recommend
The Kinship of Secrets
by Eugenia Kim

Two sisters grow up bound by family but separated by war; inspired by a true story.
Reader Reviews

Paris Echo
by Sebastian Faulks

A story of resistance, complicity, and an unlikely, transformative friendship.
Reader Reviews
Members read and review books before they're published. See what they'll be reviewing soon.
Discuss this book

The Winter Soldier
by Daniel Mason

A story of war and medicine, of finding love in the sweeping tides of history, and of the mistakes we make.
Win this book!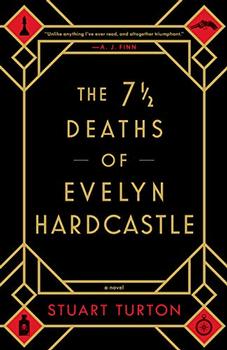 The 7 ½ Deaths of
Evelyn Hardcastle
"Agatha Christie meets Groundhog Day...quite unlike anything I've ever read." - A. J. Finn
Word Play
The Big Holiday Wordplay: $400+ in Prizes
Book Club Recommendations
Give a BookBrowse Membership
A BookBrowse Membership is the ideal gift for your book loving friends and family.
Your guide toexceptional books
BookBrowse seeks out and recommends books that we believe to be best in class. Books that will whisk you to faraway places and times, that will expand your mind and challenge you -- the kinds of books you just can't wait to tell your friends about.