The definitive word on


what to
read next
The very best books entertain, engage and enlighten. They wrap us in their world, giving us a window into the lives of others or a mirror to reflect on ourselves. These are the books you'll find on BookBrowse. More
Members Get More
Discover your next great read here
Find a book
Find Your Next Great Read!
Discover your next great read here.We're readers just like you.
Discuss this book

Spinster

A bold, original, moving book that will inspire fanatical devotion and ignite debate.

"Whom to marry, and when will it happen—these two questions define every woman's ...
Win this book!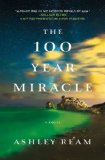 50 Copies to Give Away!
The 100 Year Miracle is a rich, enthralling novel, full of great characters.
First Impressions
The Curious Charms of Arthur Pepper
by Phaedra Patrick

In a poignant and sparkling debut, a lovable widower embarks on a life-changing adventure.

The Alaskan Laundry
by Brendan Jones

A fresh debut novel about a young woman who moves to Alaska and finds herself through the hard work of fishing.
Members read and review books before they're published. See what they'll be reviewing soon.
Word Play
Solve this clue:
and be entered to win..
Book Club Recommendations
Give a BookBrowse Membership
A BookBrowse Membership is the ideal gift for your book loving friends and family.
Your guide toexceptional books
BookBrowse seeks out and recommends books that we believe to be best in class. Books that will whisk you to faraway places and times, that will expand your mind and challenge you -- the kinds of books you just can't wait to tell your friends about.