Your one-stop resource forbooks that entertain, engage & enlighten.
Find a book
Find Your Next Great Read!
First Impressions
The Almost Sisters
by Joshilyn Jackson

A powerful, emotionally resonant novel of the South.
Reader Reviews

The Necklace
by Claire McMillan

For readers of The Nest, the intelligent, intoxicating story of long-simmering family secrets.
Reader Reviews
Members read and review books before they're published. See what they'll be reviewing soon.
Discuss this book

June

From the New York Times bestselling author of Bittersweet comes a novel of suspense and passion about a terrible mistake that changed a family forever.
Win this book!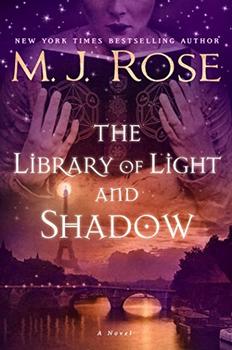 The Library of Light and Shadow by M.J. Rose
"Possibly her best yet. A sensuous, sumptuous, and spellbinding novel." - Kirkus Reviews
Word Play
Solve this clue:
and be entered to win..
Book Club Recommendations
Give a BookBrowse Membership
A BookBrowse Membership is the ideal gift for your book loving friends and family.
Your guide toexceptional books
BookBrowse seeks out and recommends books that we believe to be best in class. Books that will whisk you to faraway places and times, that will expand your mind and challenge you -- the kinds of books you just can't wait to tell your friends about.