Your one-stop resource forbooks that entertain, engage & enlighten.
Find a book
Find Your Next Great Read!
First Impressions
Never Coming Back
by Alison McGhee

A moving exploration of growing up and growing old, and the ties that bind parents and children.
Reader Reviews
Members read and review books before they're published. See what they'll be reviewing soon.
Discuss this book

All the Ugly and Wonderful Things

A beautiful and provocative love story between two unlikely people and the hard-won relationship that elevates them above the Midwestern meth lab backdrop of their lives.
Win this book!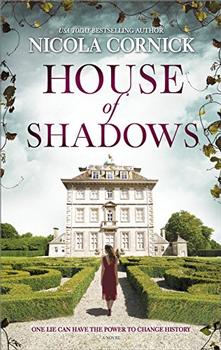 "A rising star"
- Publishers Weekly
Three women. Four centuries. A tangle of romance, deceit and destiny...
Word Play
Solve this clue:
and be entered to win..
Book Club Recommendations
Give a BookBrowse Membership
A BookBrowse Membership is the ideal gift for your book loving friends and family.
Your guide toexceptional books
BookBrowse seeks out and recommends books that we believe to be best in class. Books that will whisk you to faraway places and times, that will expand your mind and challenge you -- the kinds of books you just can't wait to tell your friends about.