Find a book
Find Your Next Great Read!
First Impressions
As Bright as Heaven
by Susan Meissner

A story of a family reborn through loss and love in Philadelphia during the flu epidemic of 1918.
Reader Reviews

Next Year in Havana
by Chanel Cleeton

a Cuban-American woman travels to Havana, where she finds a family secret hidden since the revolution.
Reader Reviews
Members read and review books before they're published. See what they'll be reviewing soon.
Discuss this book

The Women in the Castle

Three women, haunted by the past and the secrets they hold.
Win this book!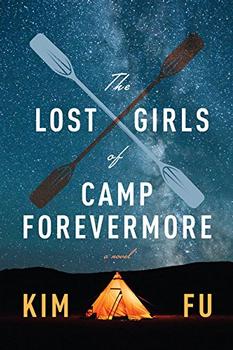 The Lost Girls of Camp Forevermore
A gripping novel from the award-winning author of For Today I Am a Boy.
Word Play
Solve this clue:
and be entered to win..
Book Club Recommendations
Give a BookBrowse Membership
A BookBrowse Membership is the ideal gift for your book loving friends and family.
Your guide toexceptional books
BookBrowse seeks out and recommends books that we believe to be best in class. Books that will whisk you to faraway places and times, that will expand your mind and challenge you -- the kinds of books you just can't wait to tell your friends about.