The definitive word on


what to
read next
The very best books entertain, engage and enlighten. They wrap us in their world, giving us a window into the lives of others or a mirror to reflect on ourselves. These are the books you'll find on BookBrowse. More
One Month Free Membership
Find a book
Find Your Next Great Read!
Discover your next great read here.We're readers just like you.
Discuss this book

This Must Be the Place

A dazzling novel from bestselling writer Maggie O'Farrell, winner of the Costa Novel Award - an irresistible love story that crisscrosses continents and time zones as it ...
Win this book!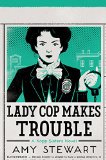 The Kopp Sisters Return!
One of the nation's first female deputy sheriffs returns in another gripping adventure based on fact.
Word Play
Solve this clue:
and be entered to win..
Book Club Recommendations
Muse
by Jonathan Galassi

A first novel, at once hilarious and tender, about the decades-long rivalry between two ...

Book Reviewed by
Darcie R.J. Abbene

Bull Mountain
by Brian Panowich

Winner of the 2015 BookBrowse Debut Novel Award

From a remarkable new voice in Southern ...

Book Reviewed by
Kim Kovacs
Give a BookBrowse Membership
A BookBrowse Membership is the ideal gift for your book loving friends and family.
Your guide toexceptional books
BookBrowse seeks out and recommends books that we believe to be best in class. Books that will whisk you to faraway places and times, that will expand your mind and challenge you -- the kinds of books you just can't wait to tell your friends about.