Find a book
Find Your Next Great Read!
Readers Recommend
The Girl Who Smiled Beads
by Clemantine Wamariya & Elizabeth Weil

A riveting story of survival, and the power of stories to save us.
Reader Reviews

Eternal Life
by Dara Horn

The award-winning author returns with an ingenious novel about what it would mean to live forever.
Reader Reviews
Members read and review books before they're published. See what they'll be reviewing soon.
Discuss this book

Harbor of Spies

A captivating thriller-at-sea, Harbor of Spies is at once a spy story, a sea story and a love story set in Spanish colonial Havana in the 1860s, a time when the city was flush...
Win this book!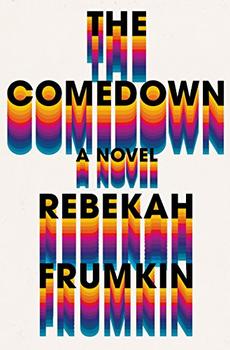 The Comedown by Rebekah Frumkin
A blistering dark comedy that explores delineating lines of race, class, religion, and time.
Word Play
Solve this clue:
and be entered to win..
Book Club Recommendations
Give a BookBrowse Membership
A BookBrowse Membership is the ideal gift for your book loving friends and family.
Your guide toexceptional books
BookBrowse seeks out and recommends books that we believe to be best in class. Books that will whisk you to faraway places and times, that will expand your mind and challenge you -- the kinds of books you just can't wait to tell your friends about.